Tomato season is here! We somehow managed to miss tomato season for the last couple of years. We would be too busy to shop at the farmer's market and miss the opportunity for perfect, fresh, juicy tomatoes in peak season. Well, not this year, folks. This year, we made tomatoes a priority.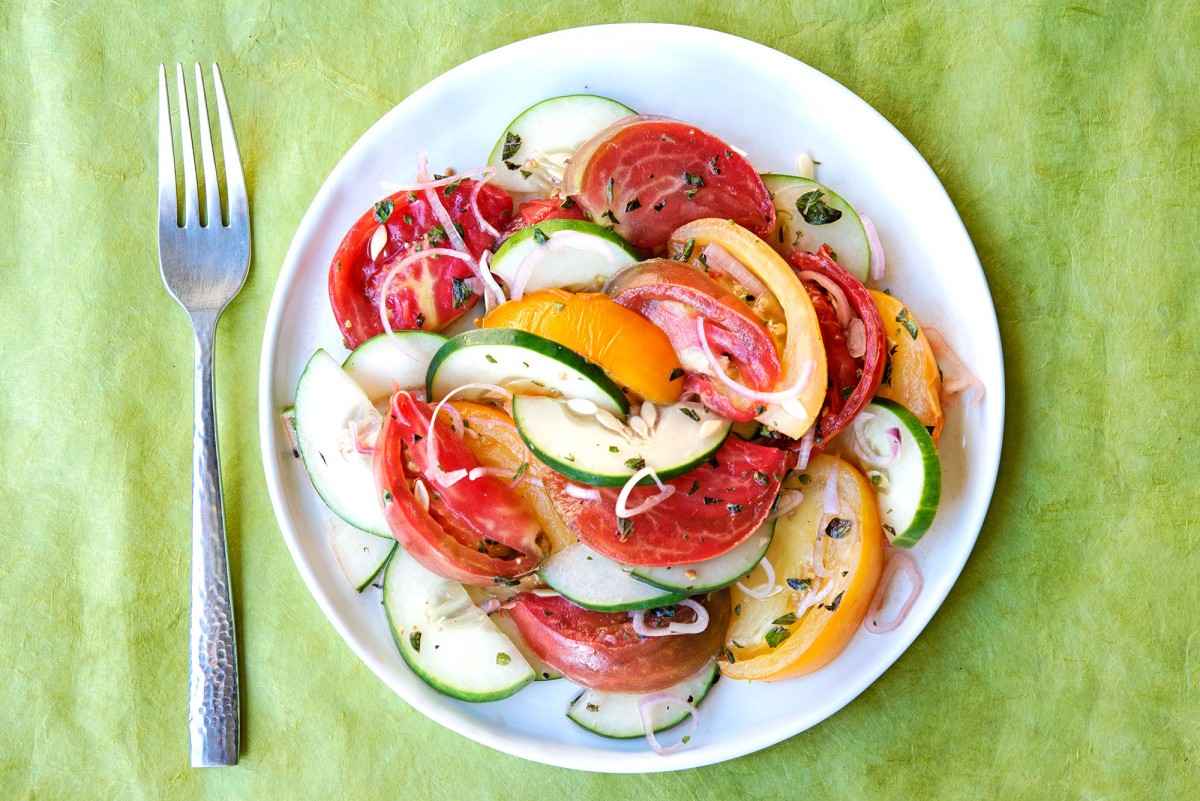 Of course, time is still hard to come by, so we made the fastest and simplest recipe we could think of with our fresh tomato bounty. This cucumber and tomato salad takes almost no time at all, and it's the perfect side to any summer meal.
Ingredients:
2 large tomatoes, sliced into thin wedges
1 large cucumber, halved lengthwise and sliced
1 shallot, thinly sliced
2 tbsp olive oil
1 tbsp red wine vinegar or fresh lemon juice
1 tbsp fresh oregano
salt and pepper to taste
Directions:
1. Mix olive oil, vinegar and oregano.
2. Combine all ingredients in bowl and toss to coat in dressing.
3. Salt and pepper to taste.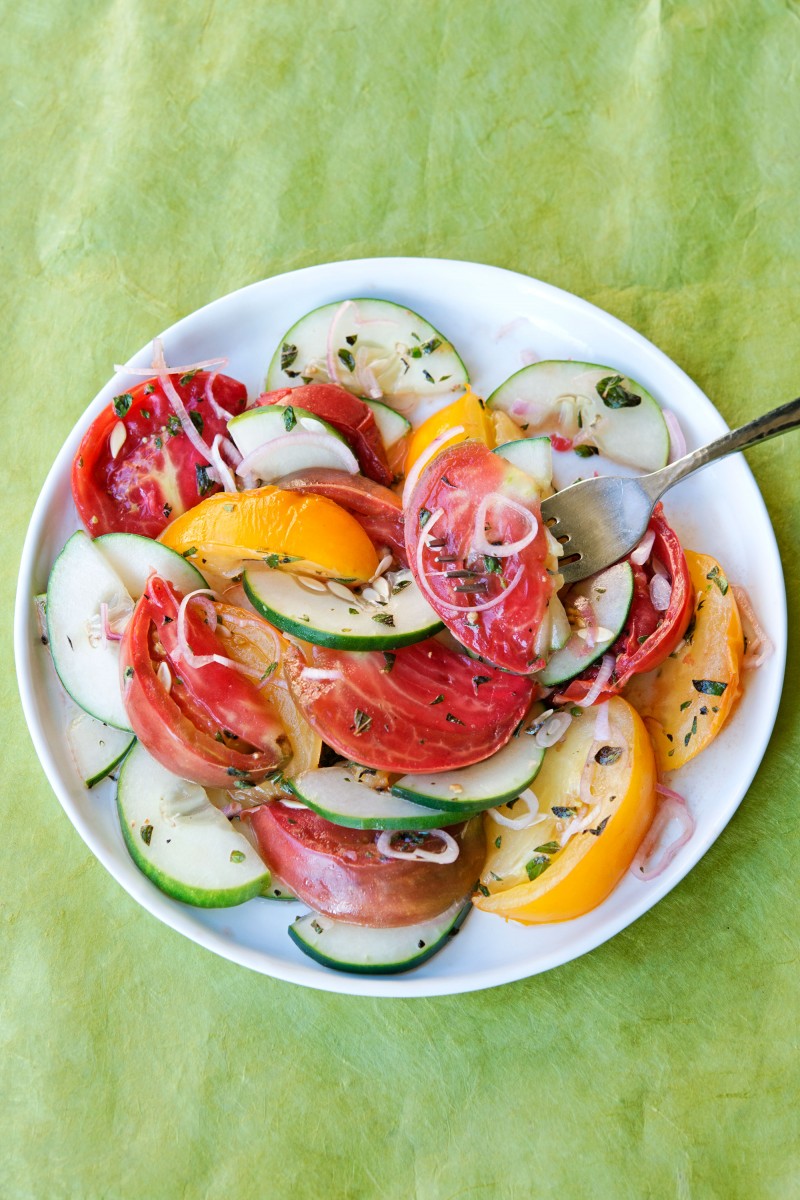 Definitely play around with different herbs, oils, and try swapping lemon juice for the vinegar. The most important ingredient here is those fresh tomatoes, and the rest is up to you.
What's your favorite way to eat fresh tomatoes? Let us know in the comments!
Yum