I made this salad last summer because I was missing grill food (hello shrimp!) but didn't want anything to heavy (or hot, because let's be real, it's still August.) As yet another heat wave comes this weekend, I hope you get a chance to make this salad for yourself – it's perfect for summer nights with some white wine!
*****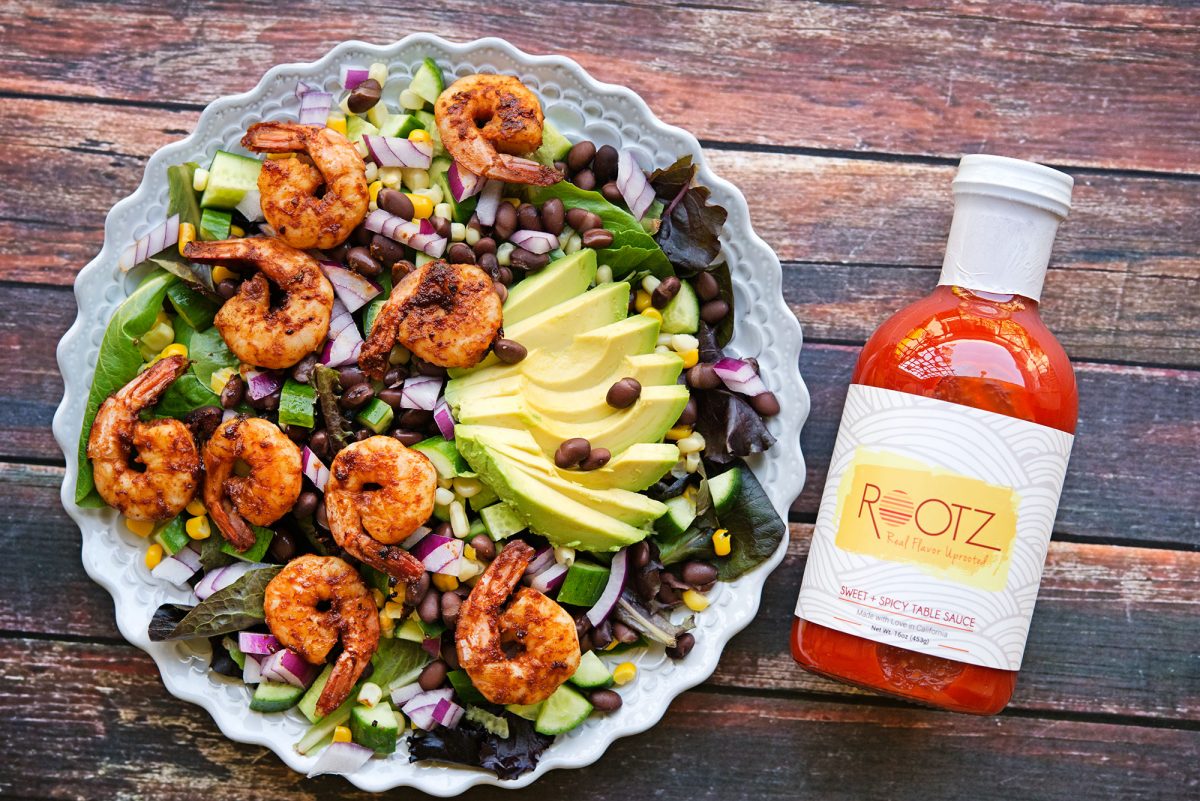 Summer salads are one of my favorite foods, you guys. Summertime means long, hot days full of sunshine and outdoor activities – picnics, swimming, lawn games, hiking, you know the drill. You don't want to be stuck in the kitchen making complicated dinners and heating up your house anymore than you need to – which is why this barbecue salad is perfect.
The lovely people over at Rootz gave us a sample of their new Pineapple Barbecue Sauce to try and I must say – I am in love! I love the sweet and smoky flavor, I love that it's made locally to Los Angeles, and I love that it isn't full of weird ingredients I cannot say. You can get their Sweet + Spicy Sauce here if you're interested…but this recipe will work with either sauce, so without further ado, here's what you need to make this easy dinner salad.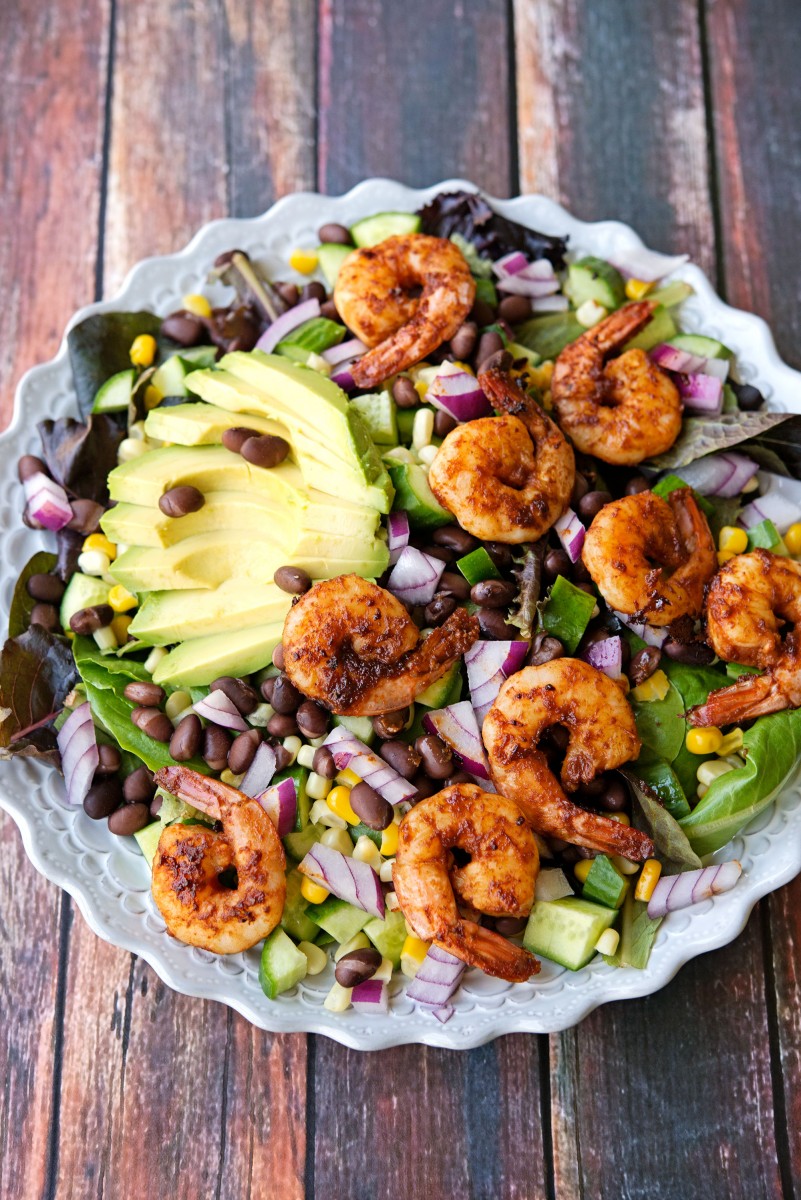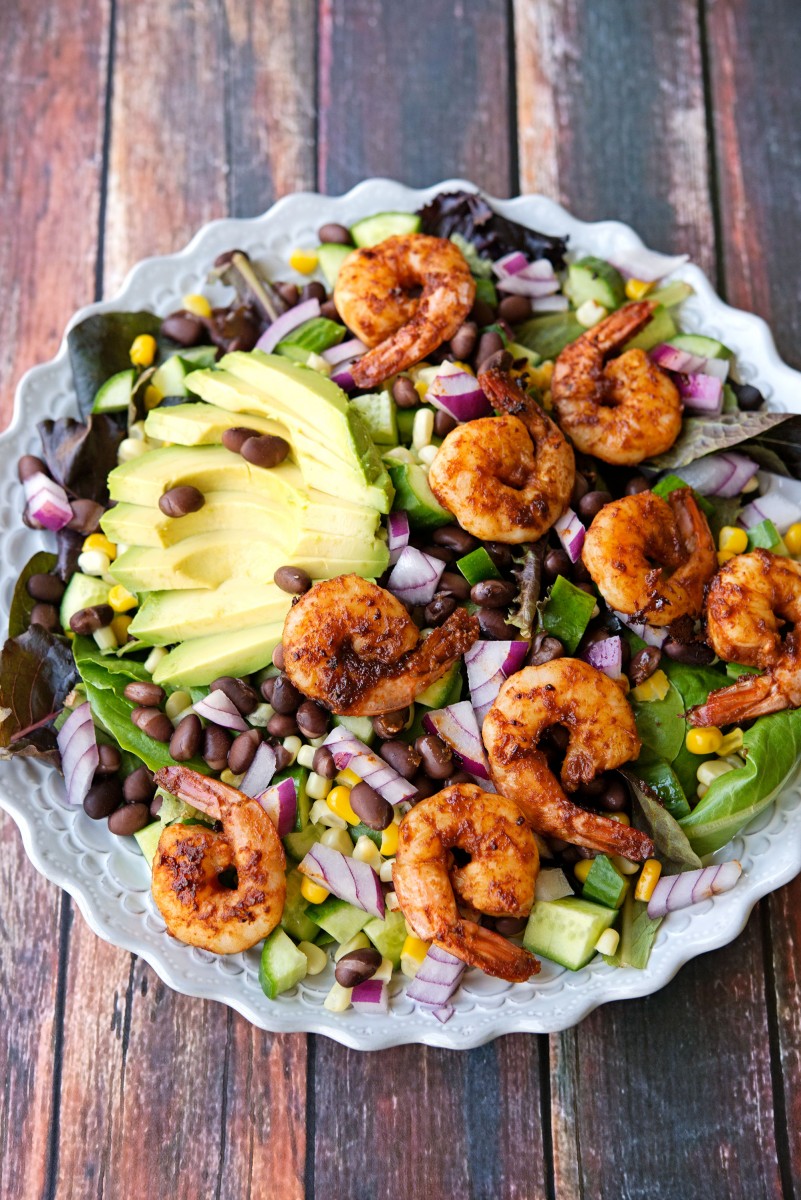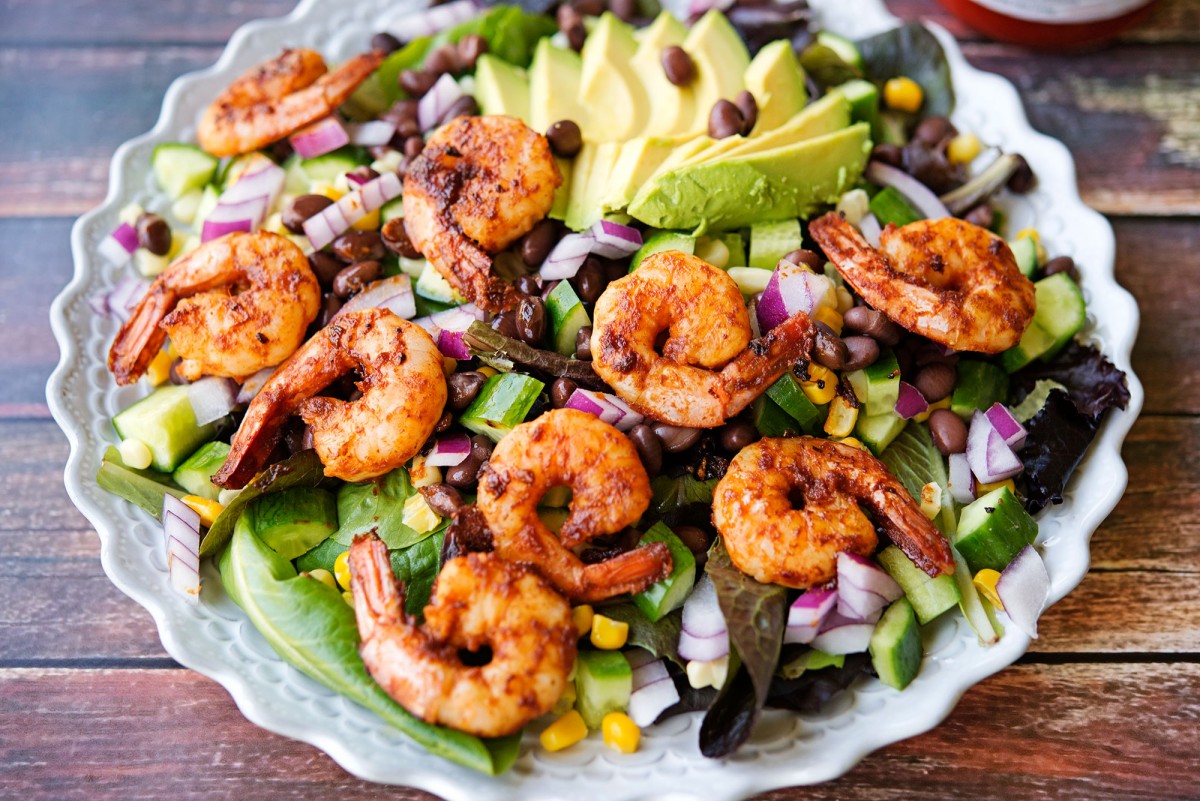 If you want, go ahead and add cheese (I would recommend feta or goat) but this was amazing without the addition, so I kept it plain. I used the frozen shrimp from Trader Joe's to make this for myself, since Jeff isn't too keen on seafood, and just half everything above – it's a great lunch or dinner. For lunch, keep your shrimp separate until just before you eat so nothing gets soggy. AND if you have a grill, try grilling your shrimp on kebabs first!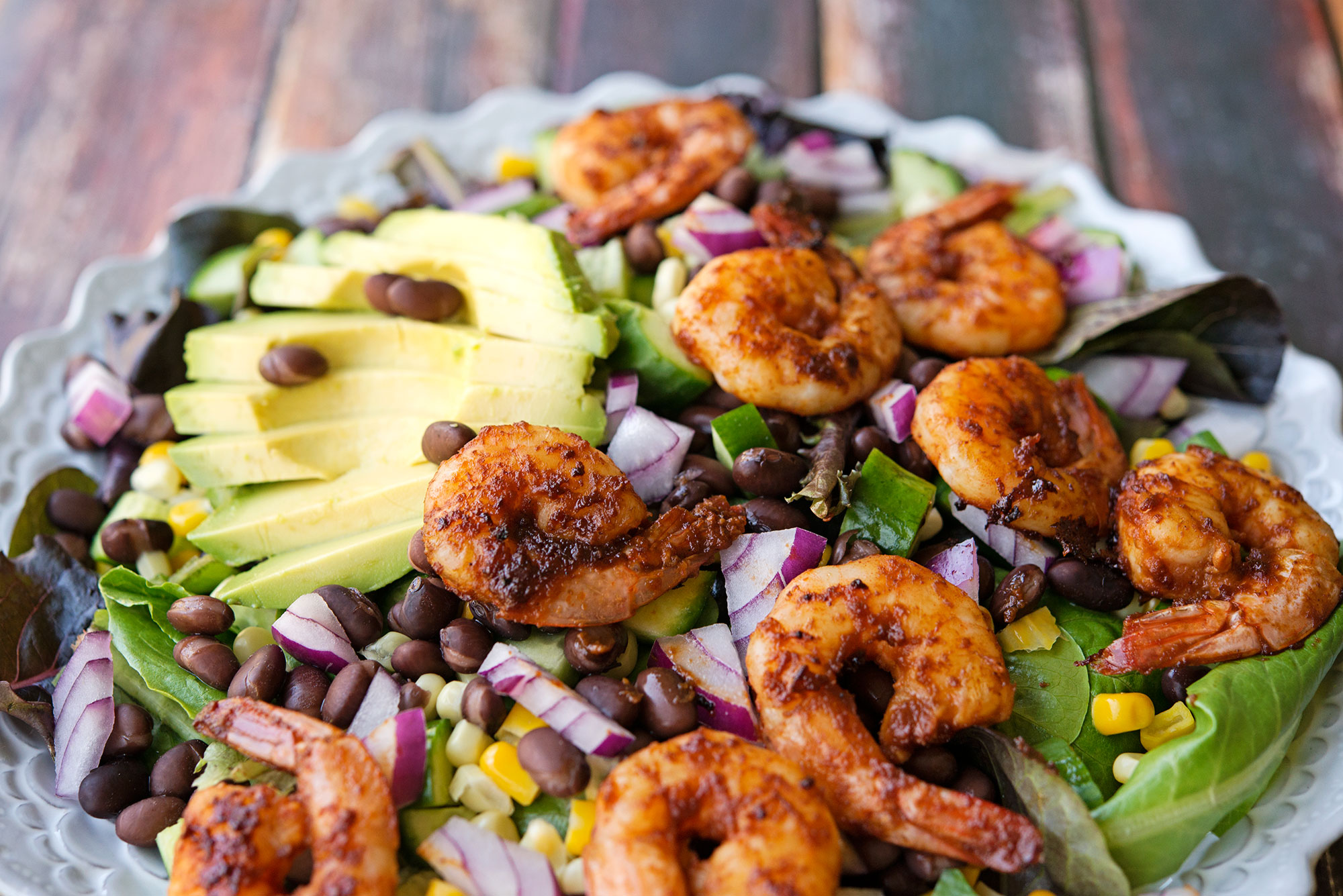 Type: Grill, Lunch, Salad
Author: Jennie
Difficulty: Easy
Prep Time: 15 minutes
Cook Time: 5 minutes
Inactive Time: 15 minutes
Servings: 2 Servings
Ingredients
10-15 shrimp
6 ounce barbecue sauce
olive oil
1 bunch mixed greens
1 avocado, sliced
1 can black beans
1 red onion, diced
1 cucumber, diced
1 ear corn, sliced (raw or cooked)
1 lemon, juiced
Directions
Put shrimp and barbecue sauce in a bag or shallow container, and allow to marinate for about fifteen minutes.

Meanwhile, toss together mixed greens, black beans, fresh corn, cucumbers, and onion.

Over medium heat, heat about a half tablespoon of olive oil in a cast iron pan. Using a spoon, add shrimp (and some of that delicious BBQ!) and cook until pink, about four to five minutes.

Serve salad, topping with avocado and shrimp, and, if desired, squeeze lemon juice over top!
[addtoany]
Yum