So we have to admit to everyone here: we love Brussels sprouts more than anything on Thanksgiving EXCEPT maybe the stuffing. We make them every year, and we have a favorite way of preparing them. A few years ago, we discovered that cumin makes everything more delicious, and Brussels sprouts and cumin are the key to many, many peoples hearts.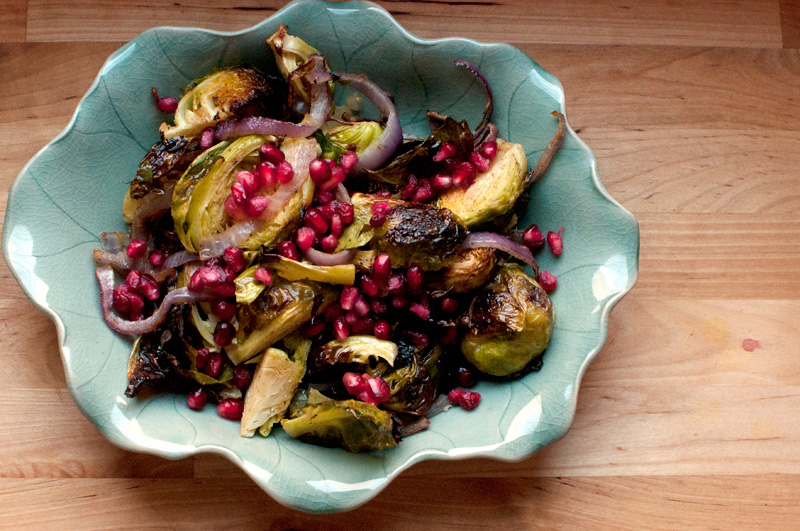 We've blogged about this Brussels sprouts dish before. (Find the recipe here.) But since this month is all about Thanksgiving, we thought we'd do a little Spice Roasted Brussels Sprouts redux.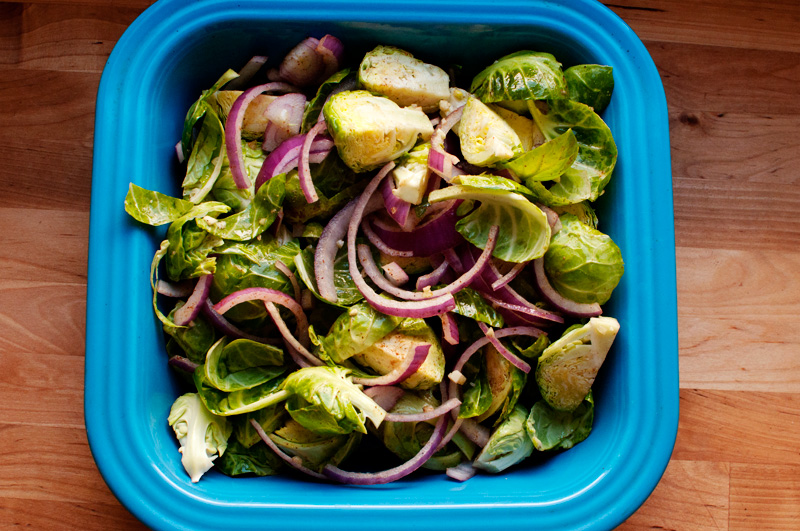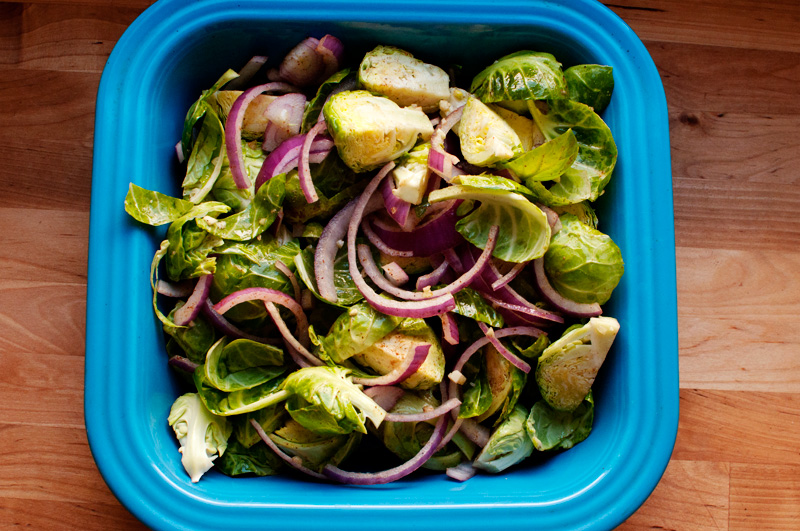 The basic ingredients are Brussels sprouts, garlic, red onion, cumin, chili powder and olive oil. We make them extra special on the holidays by adding a little nutmeg and then we garnish the finished product with pomegranate seeds! Although, I will confess to having swapped coriander, cinnamon, or ground ginger on occasions when I didn't have nutmeg handy. All were delicious!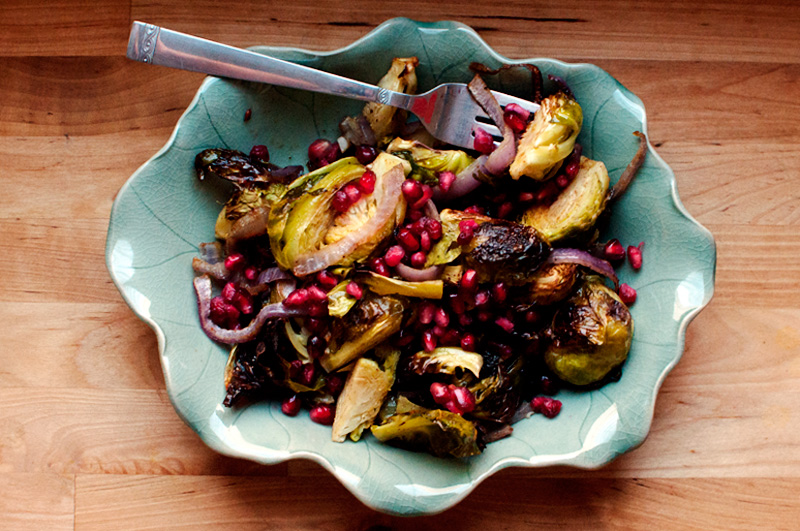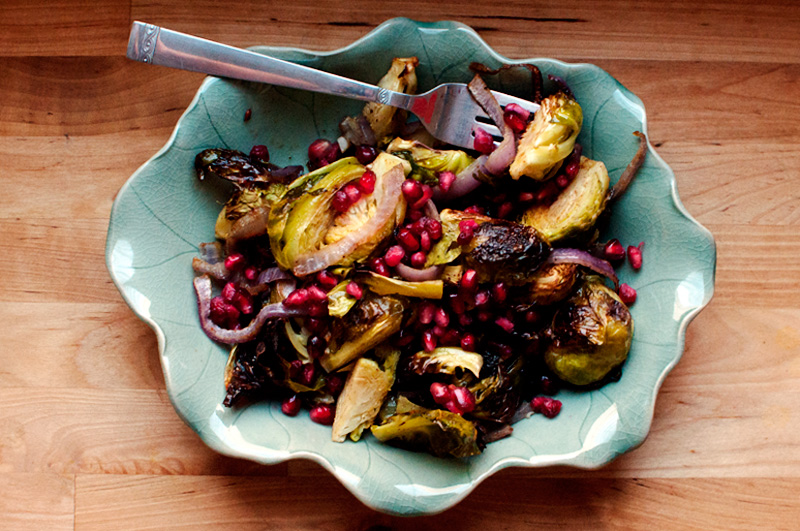 Of course, this week we're doing more than just recapping our favorite Thanksgiving Brussels sprouts recipe. We're also matching it up against the Rosemary Roasted Veggies we tested out on Tuesday, and we want YOUR feedback about which one we should choose for our Thanksgiving menu this year.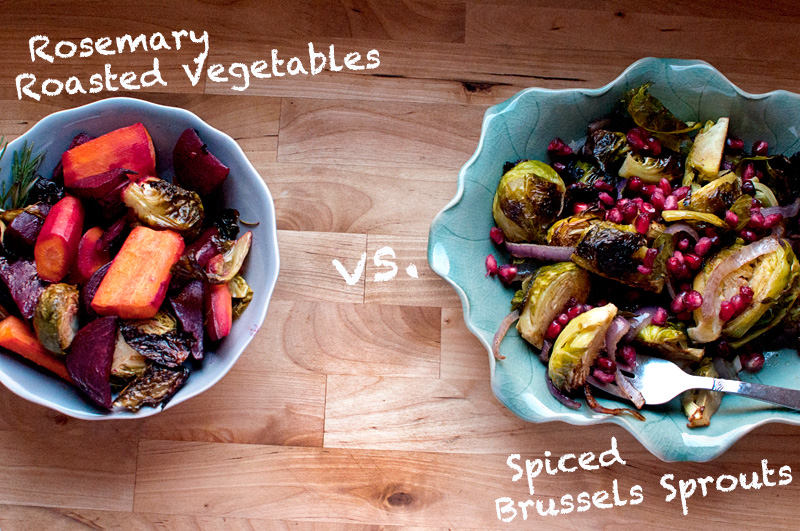 So what will it be? Our perennial classic mixing all our favorite flavors – Brussels sprouts, cumin, roasted onions and pomegranate seeds – or the bold new root vegetable roast that lets the carrot and beet flavors do most of the talking (with our favorite green vegetable thrown into the mix for good measure)? Help us decide!
[addtoany]
Yum