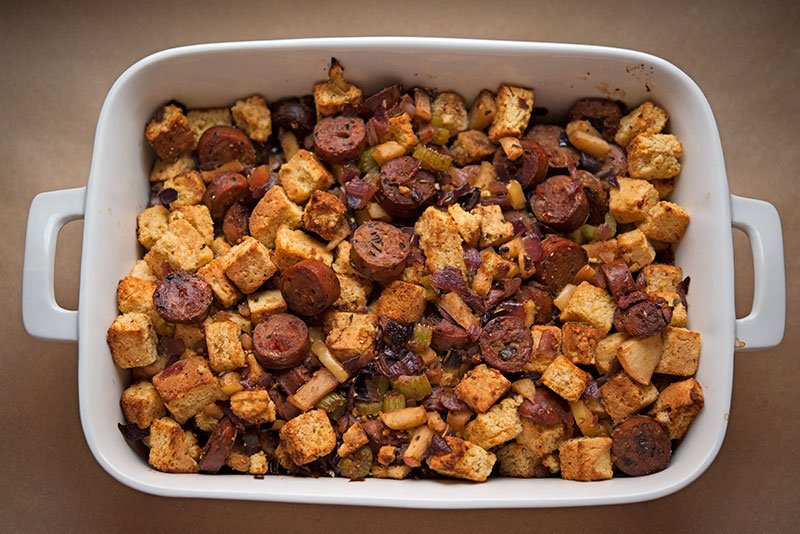 Today marks just one week until our favorite holiday of the year – Thanksgiving! And Thanksgiving just wouldn't be the same without a delicious stuffing recipe. A few years back, we started making gluten free cornbread stuffing so that Melissa wouldn't miss out on the deliciousness that is one of the best parts of Thanksgiving – and we've never looked back. This stuffing comes together quickly, has veggies, toasted cornbread AND could be a meal of it's own with cornbread.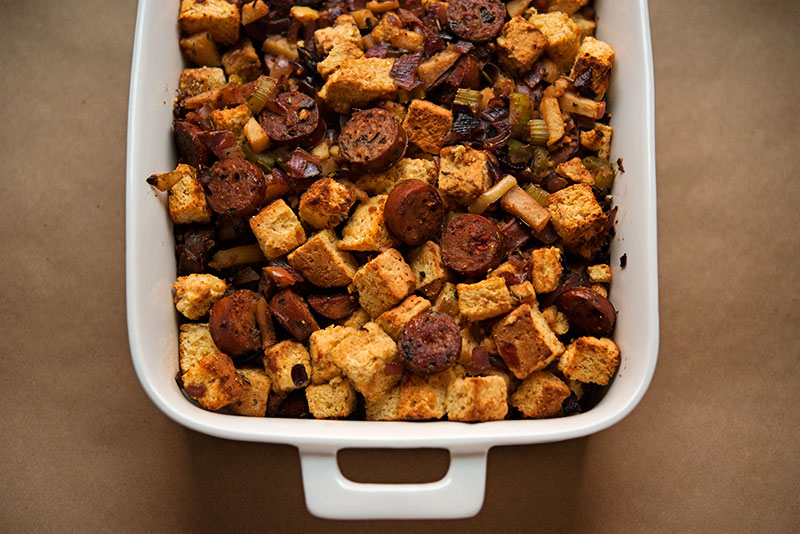 Our recipe for this delicious stuffing is here. Although it might not seem as traditional as some, it's become the standard for us, and we've grown to love the rosemary, sage, and crunchy apple throughout this dish.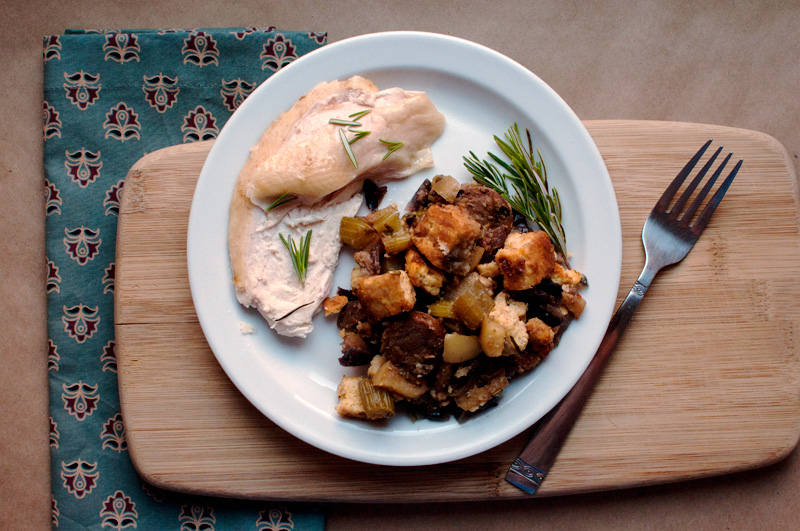 We're not sure if mixing it up (like Tuesday's curry and cinnamon recipe) would work well for our crowd. But we did love the addition of pear, and the texture of the fennel, so it might be time to combine a couple recipes into a brand new stuffing recipe that will supersede the glory that our first recipe has found over the past several years.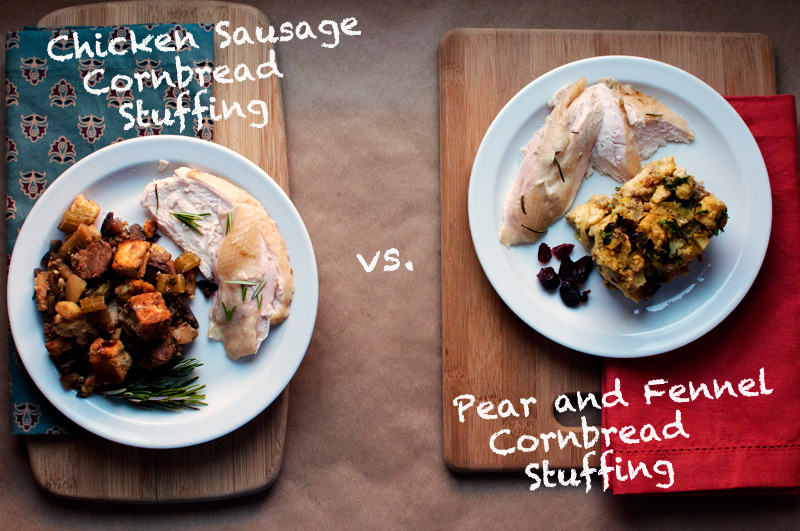 Which one looks better to you? Help us decide what we should make next week for our dinner of twenty!
Yum