Folks. Thanksgiving is TOMORROW. You don't need me to tell you how excited we are. We've obviously been talking about this for weeks. Which means that it is finally time to reveal the winners, losers, and lessons learned from our old vs. new Thanksgiving recipe roundup.
All month we've been testing our standard Thanksgiving recipes against newer options. First up, we compared our go-to green veggie side – Spice Roasted Brussels Sprouts – to a Roasted Root Vegetable dish that jumped off the pages of Real Simple magazine so that we just had to try it.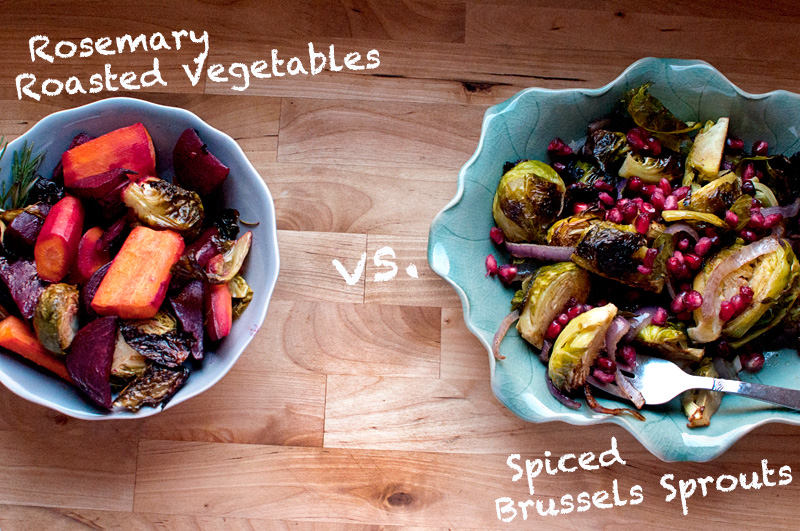 Then we took a closer look at our traditional Thanksgiving morning breakfast dish. We've been making the Pioneer Woman's Prune Cake since 2010, but this year we tried out a new Savory Breakfast Muffin option.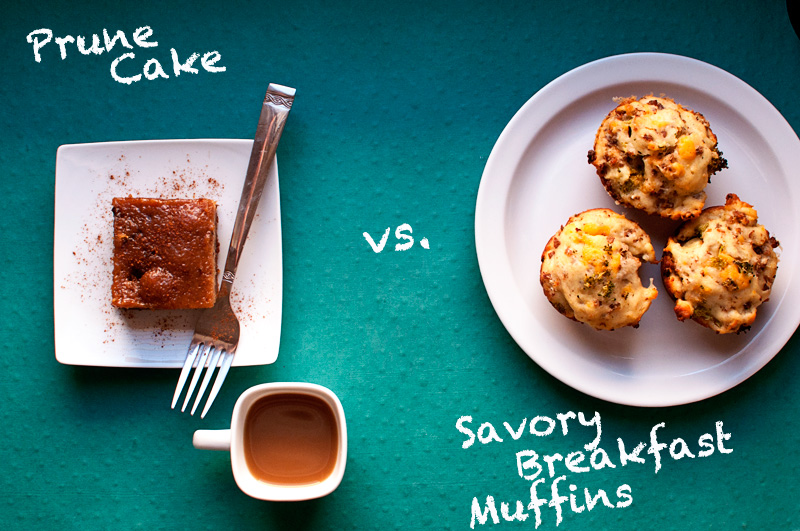 And last week, we took on what is arguably the most important dish at a Thanksgiving dinner. Stuffing. Our Cornbread Sausage Stuffing went head to head with one inspired by Martha Stewart's Sausage Pear Stuffing (also made with cornbread to remain gluten free for our guests).
And the winner is…
For our vegetable side, the old won out over the new. We will be sticking with our tried and true method of roasting Brussels sprouts, although we couldn't resist asking one of our guests to bring their own version of those roasted root vegetables!
As for breakfast, the prune cake put up a good fight, but these savory muffins could not be beat. We'll still make that prune cake from time to time, but we can not wait to have these muffins tomorrow morning while the turkey starts to roast!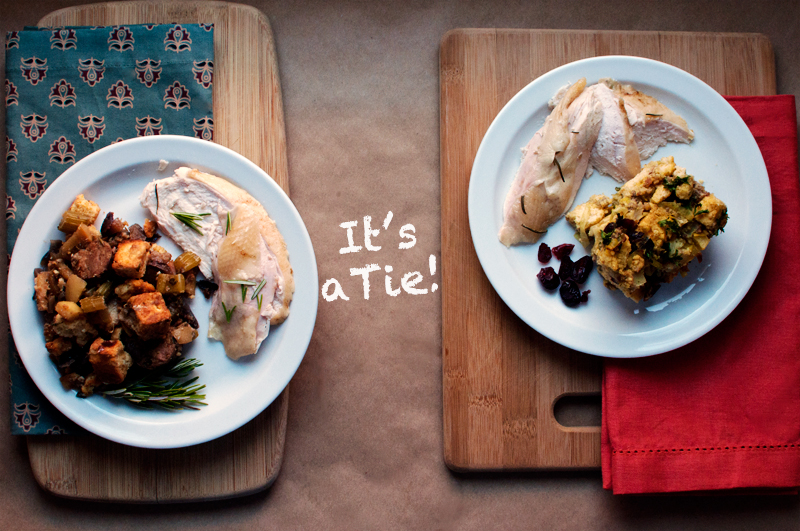 Our stuffing contest ended in a draw! No, we're not planning to make two kinds of stuffing (though it wouldn't be unheard of in my household). Since both of these recipes have similar elements – cornbread, pears or apples, rosemary, sage, and some type of sausage – we're going to adapt our original cornbread stuffing recipe to make it a little more exciting this year. We loved the touch of cinnamon cooked pears and the addition of dried fruit. So we will be making our usual stuffing recipe with the addition of cinnamon pears, and dried figs!
That wraps it up folks! Are you as excited as we are? What do you think of our choices this year?
Yum