Hey kiddos! This was supposed to go up on Thursday, but as you know I am currently living in a construction zone, and sometimes that means things get delayed because you're at Home Depot in the evenings picking out paint colors.
Anyways, Thanksgiving is less than a week from now, and I thought I would put together a menu for you. Confession: by this time, I would normally already have a menu put together for myself, but I am only doing the turkey and mashed potatoes this year, so I haven't yet, so we're going into this together.
First of all, here are the foods I suggest you have at your meal:
Turkey & Gravy
Mashed Potatoes
Stuffing
2-3 vegetables sides, including Brussels sprouts and sweet potatoes
Cranberry sauce
Macaroni and Cheese – this may sound weird and out of place, but we somehow got in the habit of having it, and I must say it's always a crowd pleaser – use a slow cooker to free up your oven and stove tops
Rolls or bread (we have garlic bread and it's always bomb)
Pies – pumpkin, apple, pecan…you get the idea
Cider and Wine for drinking (not together…or together in delicious Sangria!)
But now, for the nitty gritty – the actual recipes. Here is what I think I am using this year: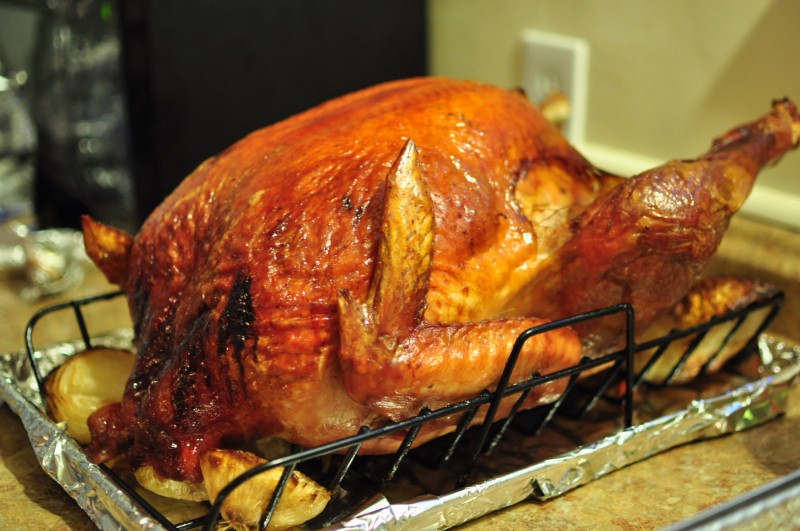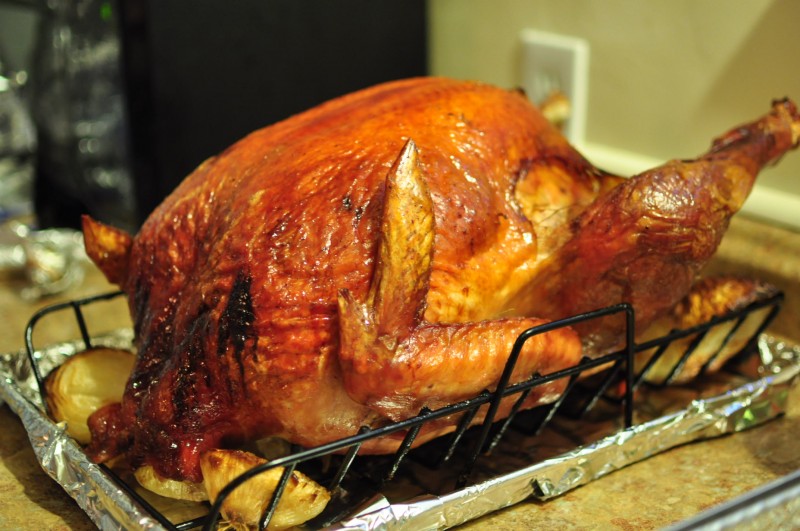 Turkey – this is our turkey from 2012. Pardon it's insane appearance. I like to keep it simple – I ordered my turkey, and will most likely stuff it with onions, lemon, and some thyme, then line the roasting pan with the neck (gross, I know, but it makes for delicious gravy!) and celery, onions, and rosemary and sage. I will rub the bird with butter before she goes in, and I will cook it on 425 the whole time because I am a rebel. Here's a handy chart for how long you should roast your turkey depending on how big it is.
Mashed Potatoes – these are usually so easy we don't even make a recipe, but it occurred to me that means we don't even have one on the site for you, so this year I will remedy that. I plan on doing something similar to this recipe from Bon Appetit.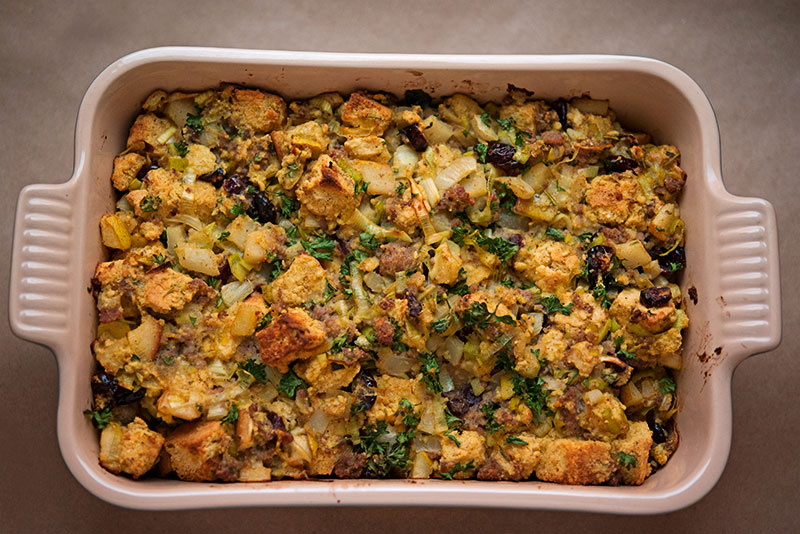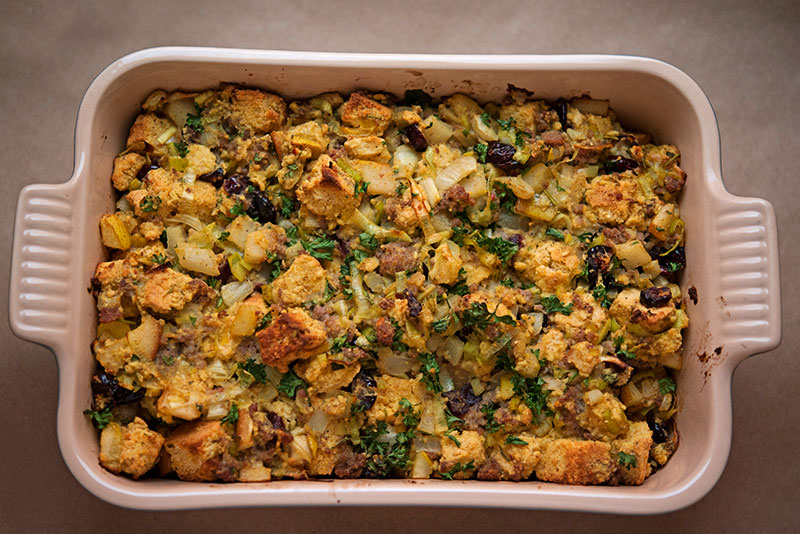 For stuffing, we tested two recipes last year – a Cornbread Sausage Stuffing and a Pear and Fennel Stuffing. We used cornbread for both, since we have a few gluten-free people at our table, but the cornbread is delicious and soaks up gravy like you wouldn't believe.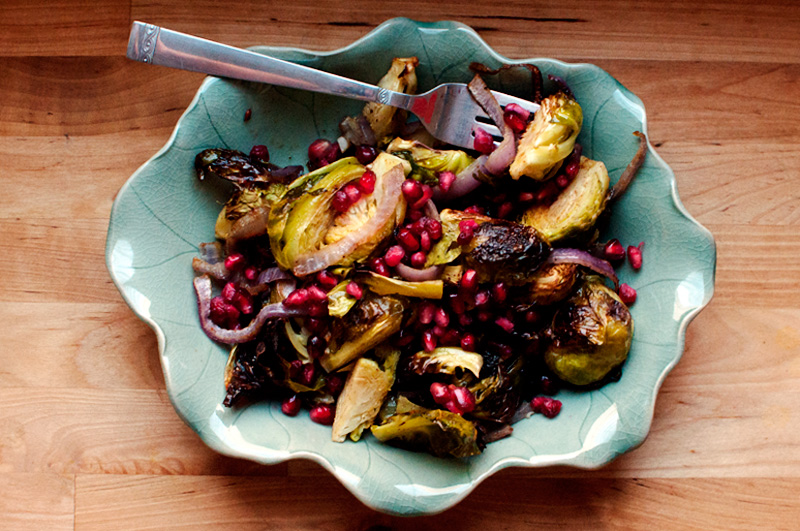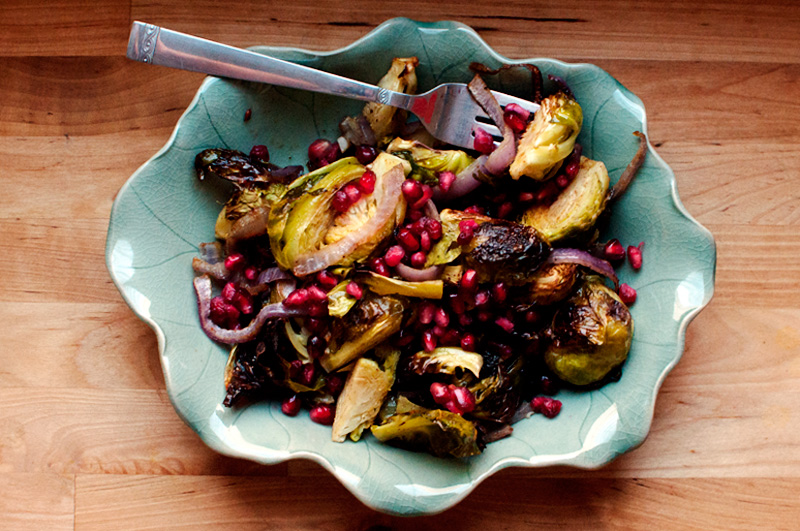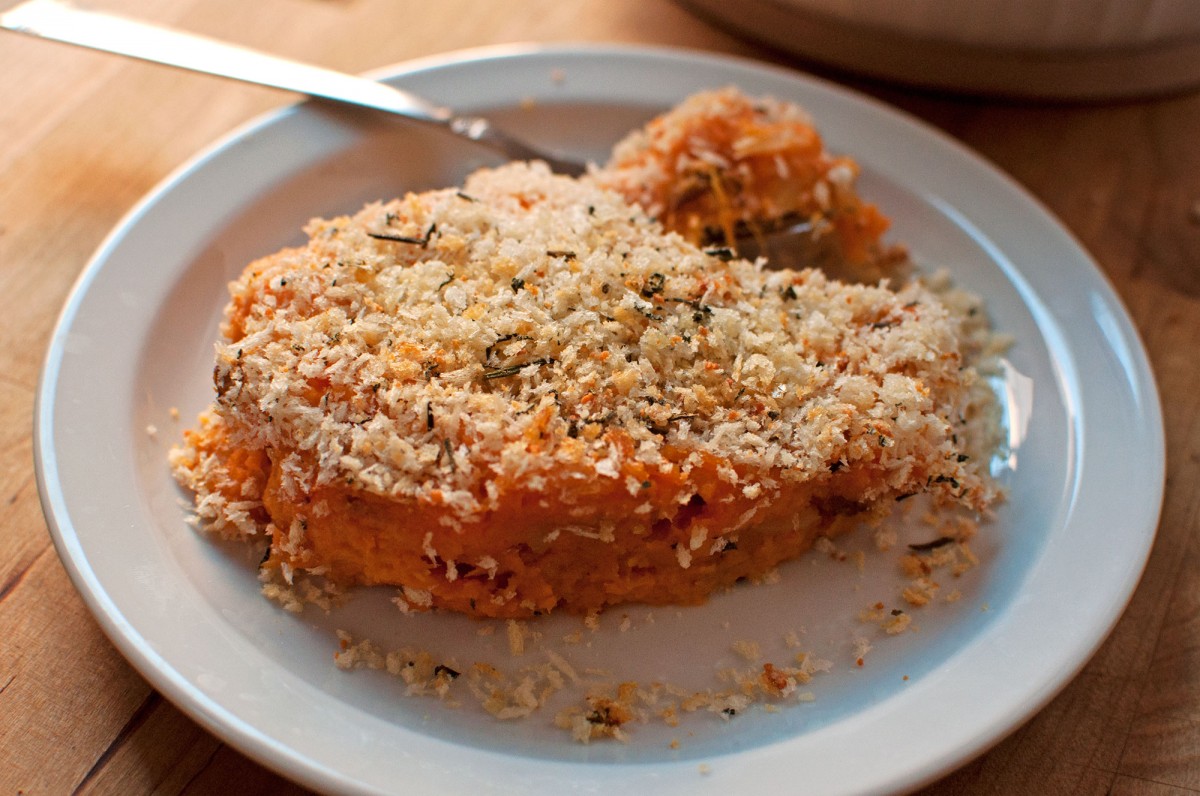 For veggies sides, I have a lot of feelings. First of all, you definitely need Brussels sprouts somewhere. And, preferably, pomegranate. Then, I like other hearty veggies – root veggies, a mash of parsnips or sweet potatoes, you get the idea. Here is a handful of our fave recipes:
Brussels with Bacon Hash
Spiced Roasted Brussels 
Rosemary Roasted Veggies
Roasted Cauliflower with Lemon Sauce
Paleo Parsnip Mash
Roasted Broccoli with Lemon
Herb Crusted Veggie Mash
I have to confess, I never really liked Cranberry Sauce but my mother-in-law made some simple cranberry sauce this year at our Thanksgiving (I know, be jealous, we get to celebrate twice this year) and it was really, really good. Luckily this year a friend is bringing her world-famous Cranberry Sauce so I don't need to make it – but this recipe looks amazing.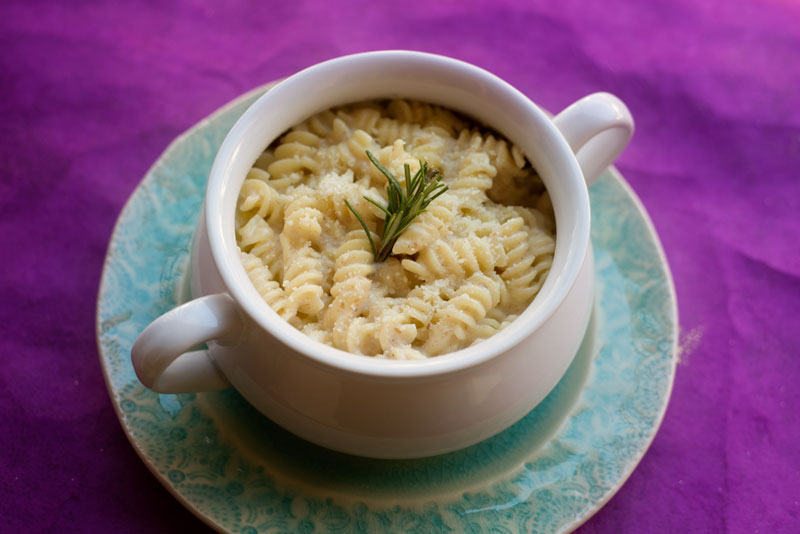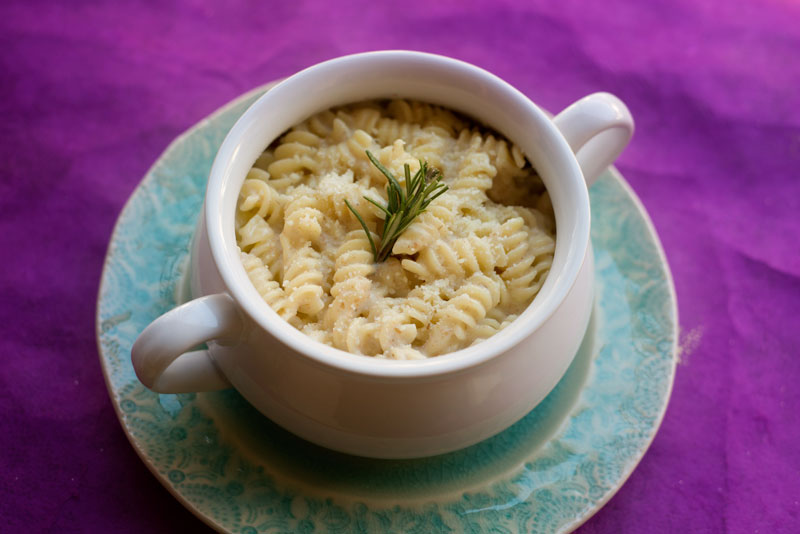 I know it seems weird…but Macaroni and Cheese is a great addition to Thanksgiving. I promise. Just trust us. And for rolls? We recommend these Parker House Rolls or this Baked Herb Garlic Bread.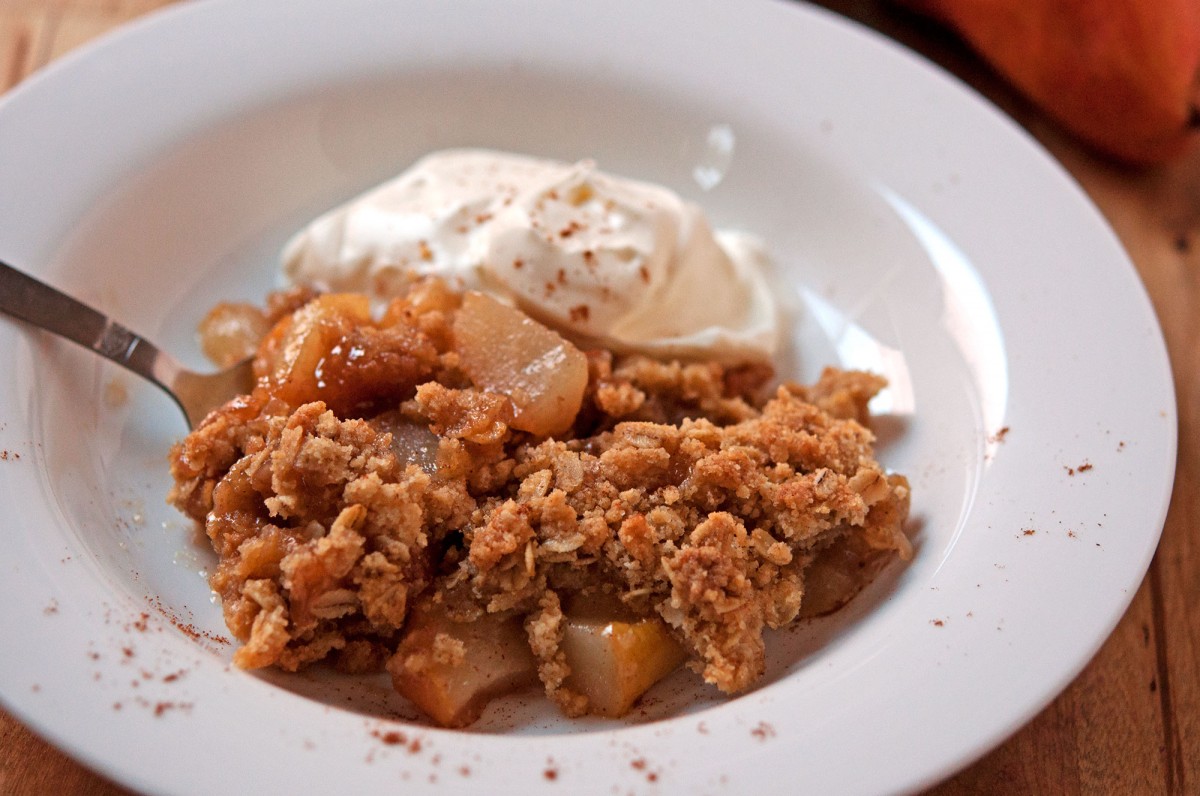 Now, for dessert – I love pies but other people bring them to us on the holiday. So I recommend this Pear Crisp as a crowd pleaser. Ice cream or mascarpone cheese with it is a must.  Other faves include PW's Flat Apple Pie or of course, a Classic Pumpkin Pie.
We hope this helps you plan your menu for Thanksgiving, and we hope you're as excited as we are for this week! Happy Most Wonderful Time of the Year, y'all!
[addtoany]
Yum