Now that November is finally here, Jennie and I can let our enthusiasm for Thanksgiving run free. This year, we are not contented to refer to our favorite holiday all month long and then follow it up with our usual nostalgic throwback posts and a flurry of chaotic pre-Thanksgiving prep and live-blog updates. This year, the month of November is going to be all about planning the perfect Garlic, My Soul Thanksgiving. Starting with a new tradition that we're calling Test Kitchen Tuesdays.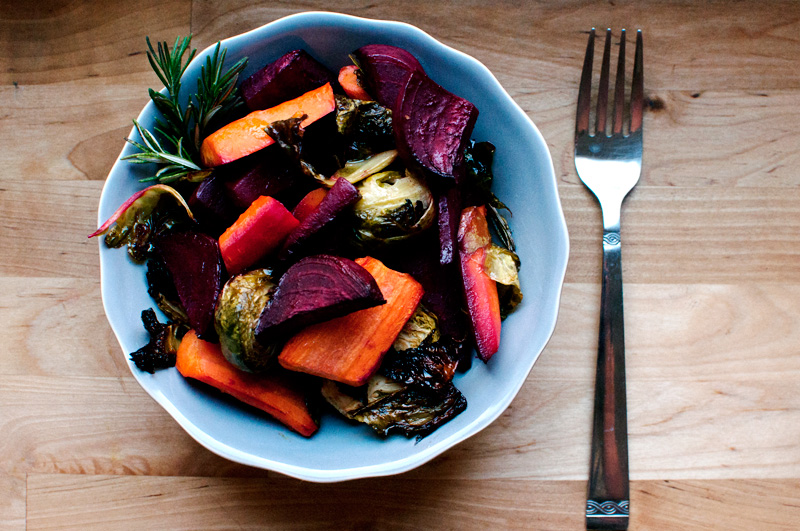 For the next three Tuesdays, we're going to try out three new recipes for this year's Thanksgiving dinner. Each one will be pitted against one of our tried and true GMS Thanksgiving recipes within the same general category, and we are hoping you will help us decide which new recipes to include in our meal this year, and which ones just don't measure up to the GMS classics.
This week is all about roasted fall vegetables. Our typical Thanksgiving includes a Spice Roasted Brussels Sprouts dish that we love, but when we came across this Rosemary-Roasted Beets recipe in the October issue of Real Simple, our mouths began to water. Of course, we could't help but add Brussels sprouts to this one as well. Can't mess with tradition.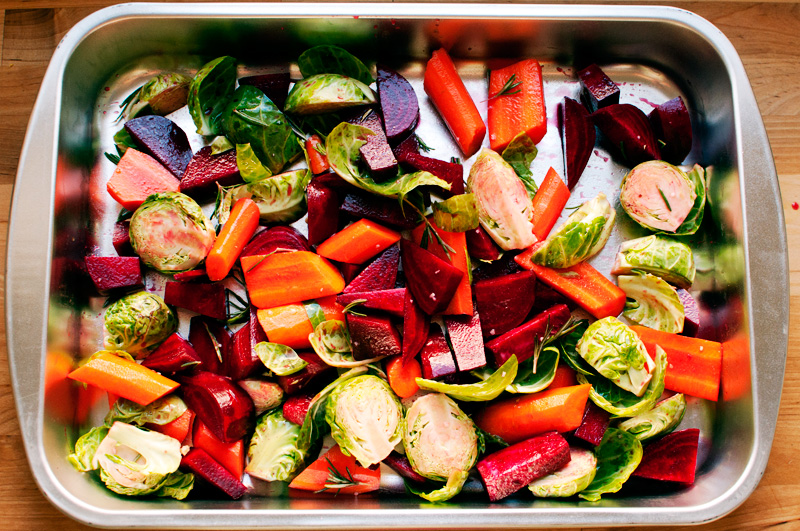 This recipe let's the vegetables do the talking, with minimal interference in the seasoning department. Just a little oil, red wine vinegar, and of course the fresh rosemary.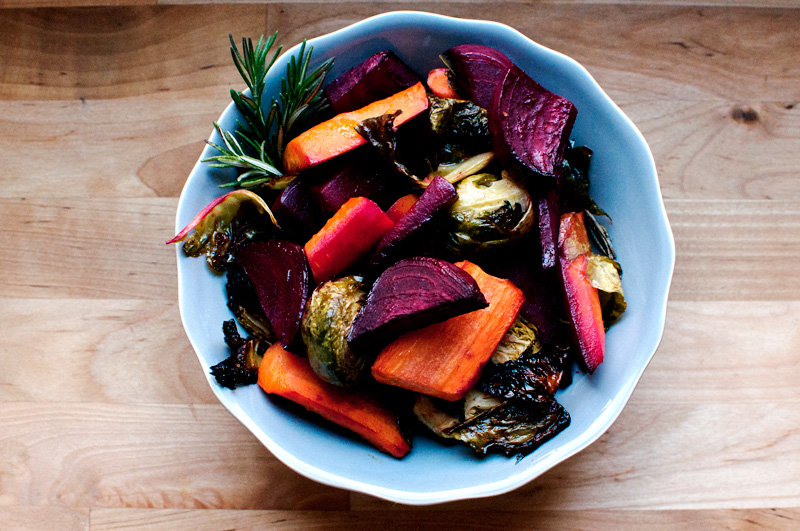 Sometimes, I have the misfortune of forgetting how much I love beets. Luckily, this recipe reminded me, and I intend to make the most of it over the next few months.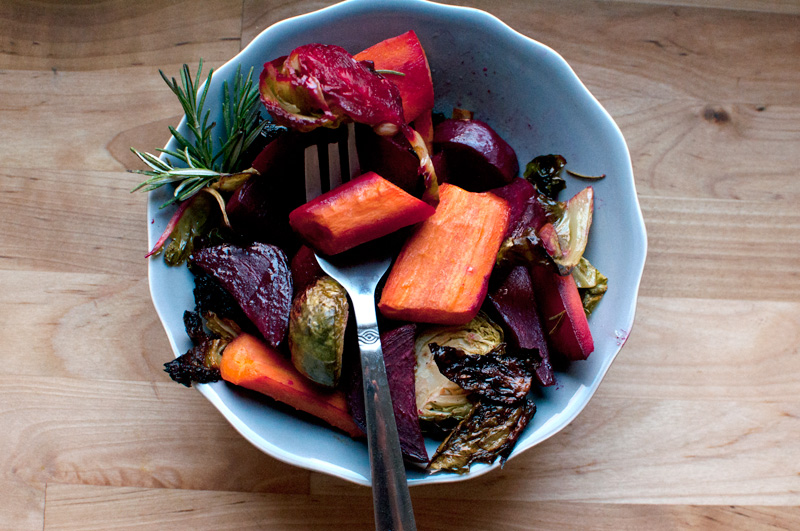 It occurs to me, that this dish is made up of three highly controversial vegetables. Beets and Brussels sprouts can be hard sells for picky eaters, and I've seen close friends and family come to near blows over the issue of cooked carrots. Luckily, Jennie and I have no such hangup. If you're not a fan of these veggies, all we can say is, more for us!
What do you think? Should this recipe replace the Brussels sprouts we've made for the past 4 years?
Yum