Now officially, Turkey is the main event at Thanksgiving, but everybody knows that stuffing is the true breakout star (followed closely by gravy). For our final week of Thanksgiving match-ups, we're testing a new stuffing recipe against the rosemary, cornbread and chicken sausage stuffing we've made the last several years.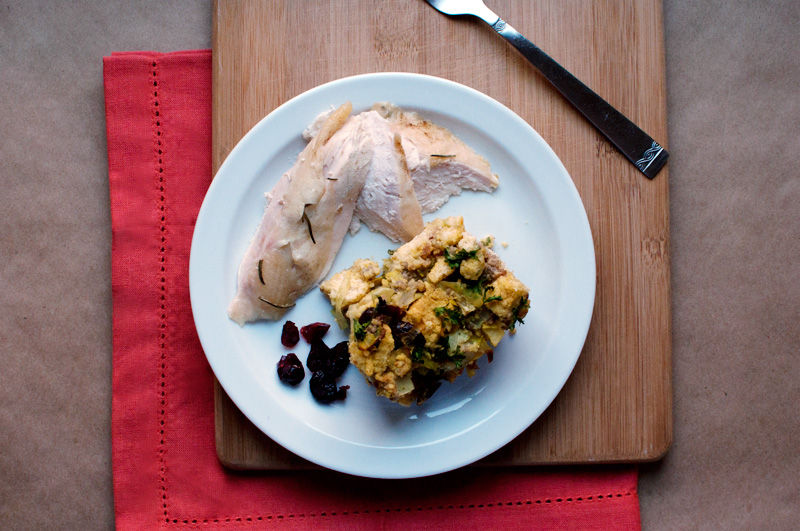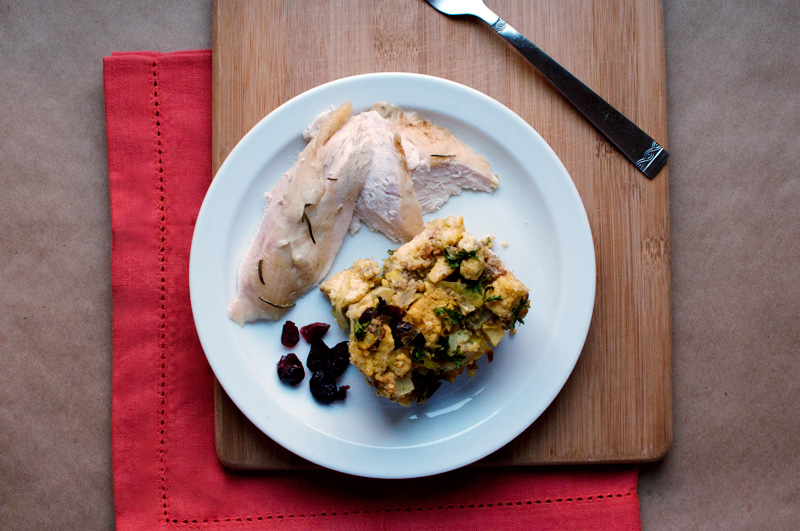 Jennie and I are pretty fond of our cornbread stuffing, so it was a challenge to concoct a recipe that sounded promising. This Martha Stewart recipe inspired us to experiment with pear, fennel and pork sausage, but we also wanted a trace of something unusual. So, we cooked the pears with cinnamon and a touch of curry, and added cranberries for good measure. Of course, we also made this one with cornbread so it could be gluten-free for our guests!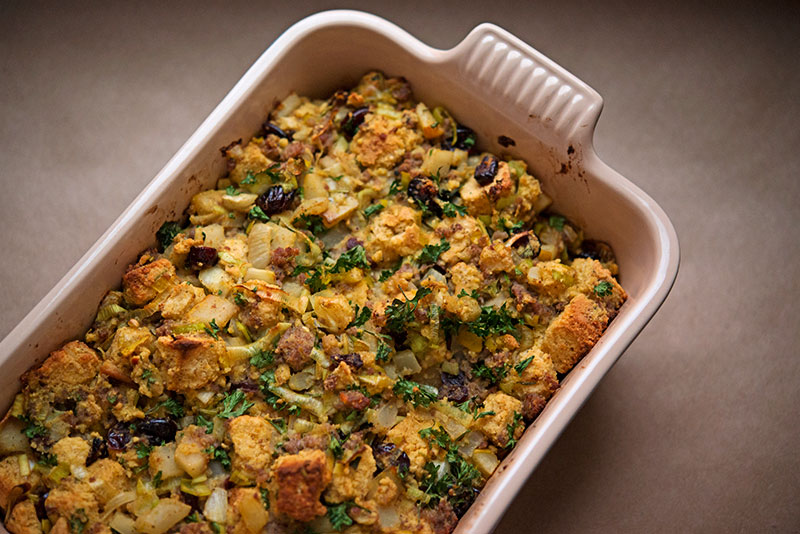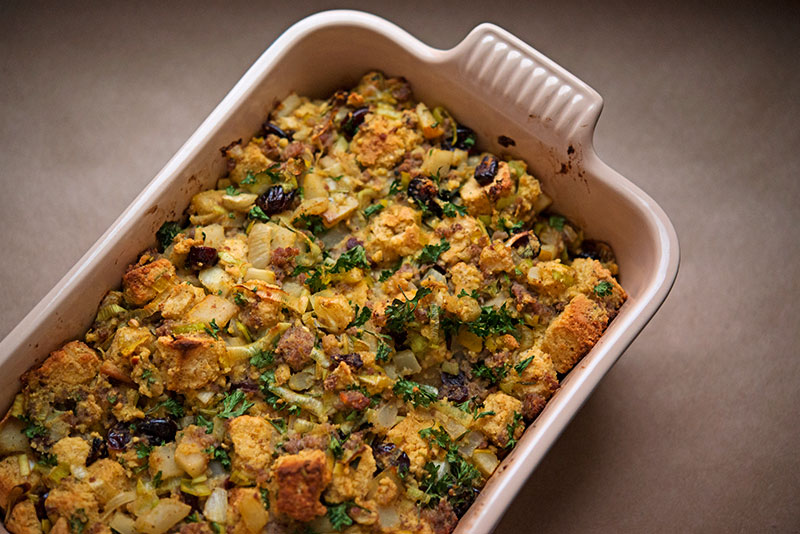 Unsurprisingly, this was as delicious as we hoped. The cinnamon pears, fennel, and cranberries paired nicely with the savory sausage and sage. Not to mention, the texture was perfect. Everything came together as a cohesive dish without turning to mush. We did find ourselves missing the stronger flavor of the chicken sausage that we've gotten used to, and we won't deny that curry is not for everyone! Still, this recipe is a solid contender for our stuffing dish this year!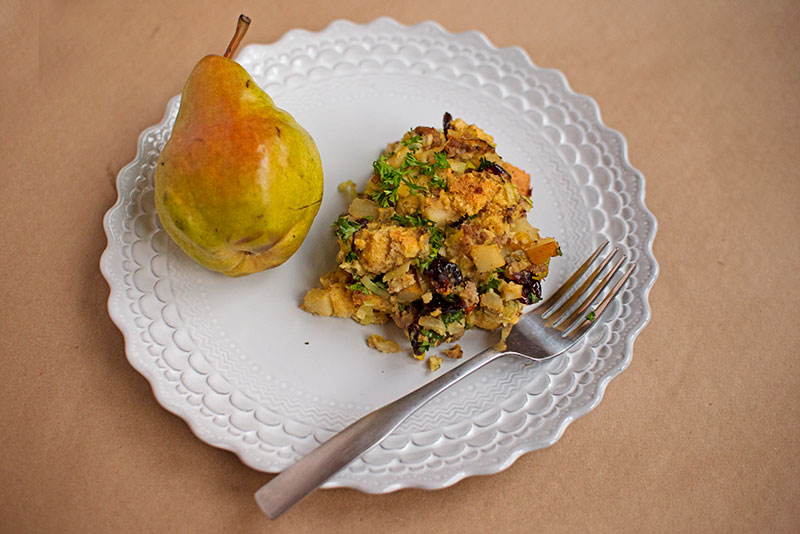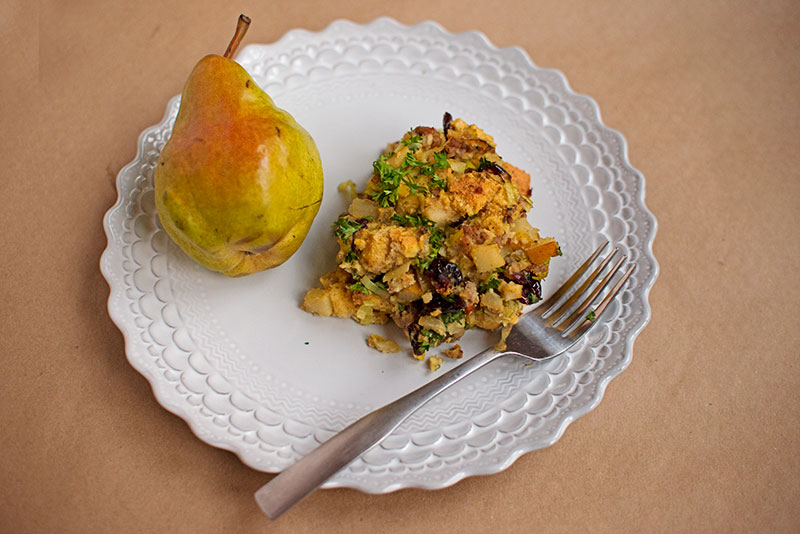 Find the full recipe here, and let us know what you think! Should we make the switch or stick to the same cornbread stuffing we've known and loved for the last three years?
[addtoany]
Yum