Becca here, your British correspondent in the North Country! I had the pleasure of attending foodie heaven recently in London! Taste of London was on in Regent's Park, and it was a dream come true.
When I moved to London, everyone asked me "What are you going to eat?!" A legitimate question as I now live in the land of fish and chips. The beautiful thing about living in a city like London is, you can find ANYTHING. Do you want Indian food? Great, and it's cheap! Do you want Mediterranean food? Yup. Nepalese? Check. Icelandic? You betcha!
Taste of London brings together the best of the best of London dining, both fine and fast. 40 London restaurants bring their four best dishes to the festival and serve tapas style portions to feed the hungry foodies. Lucky for me, veggie options were plentiful!
You might need a snack while you read about everything I had to eat… Of course I had already memorized the menu and circled everything I wanted. Special thank you to my hand models Cristina and Colin!
Our first stop was MEATLiquor. An odd stop for a vegetarian? Nope! They have a lovely halloumi and mushroom slider. Halloumi is a magical cheese that you can grill and it won't melt. It is one of my favorite food discovers since moving to London. Keep an eye out for more on halloumi to come…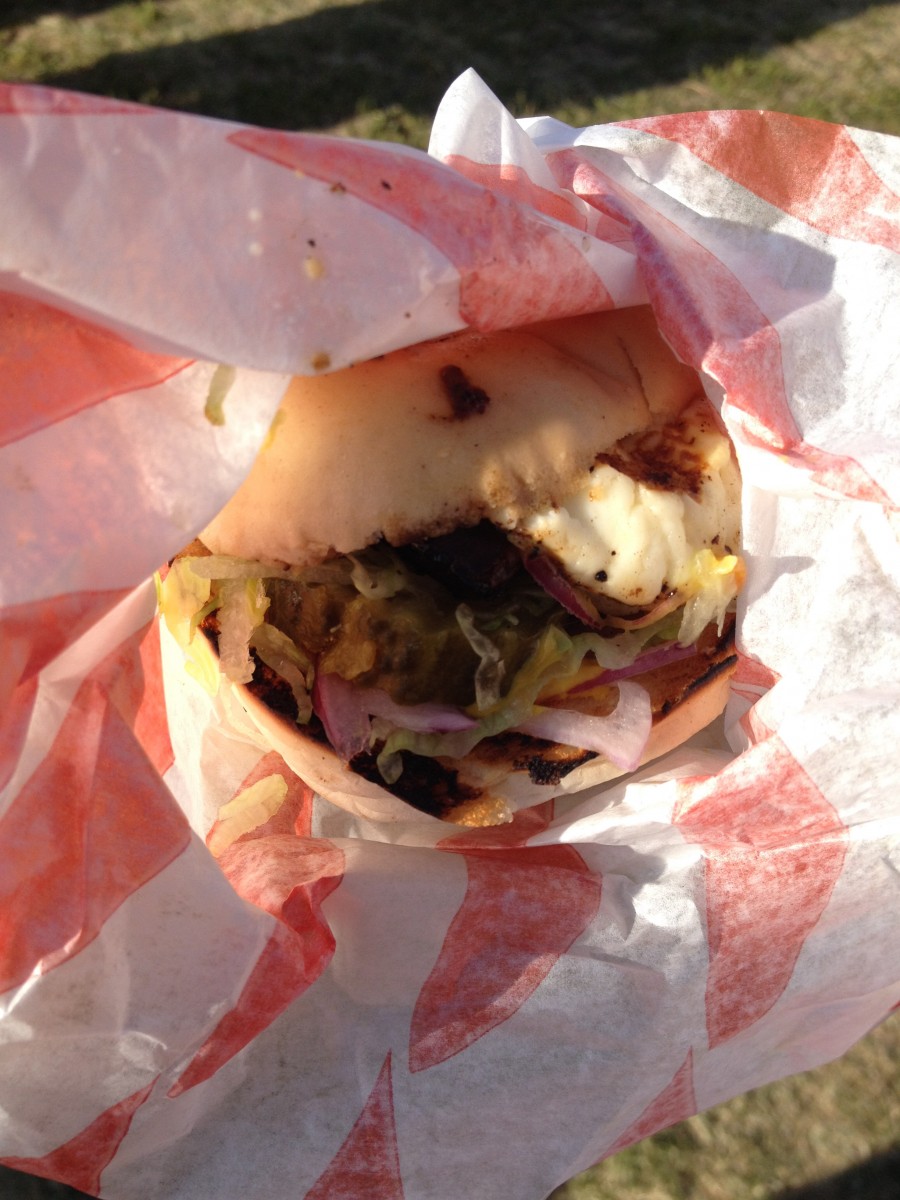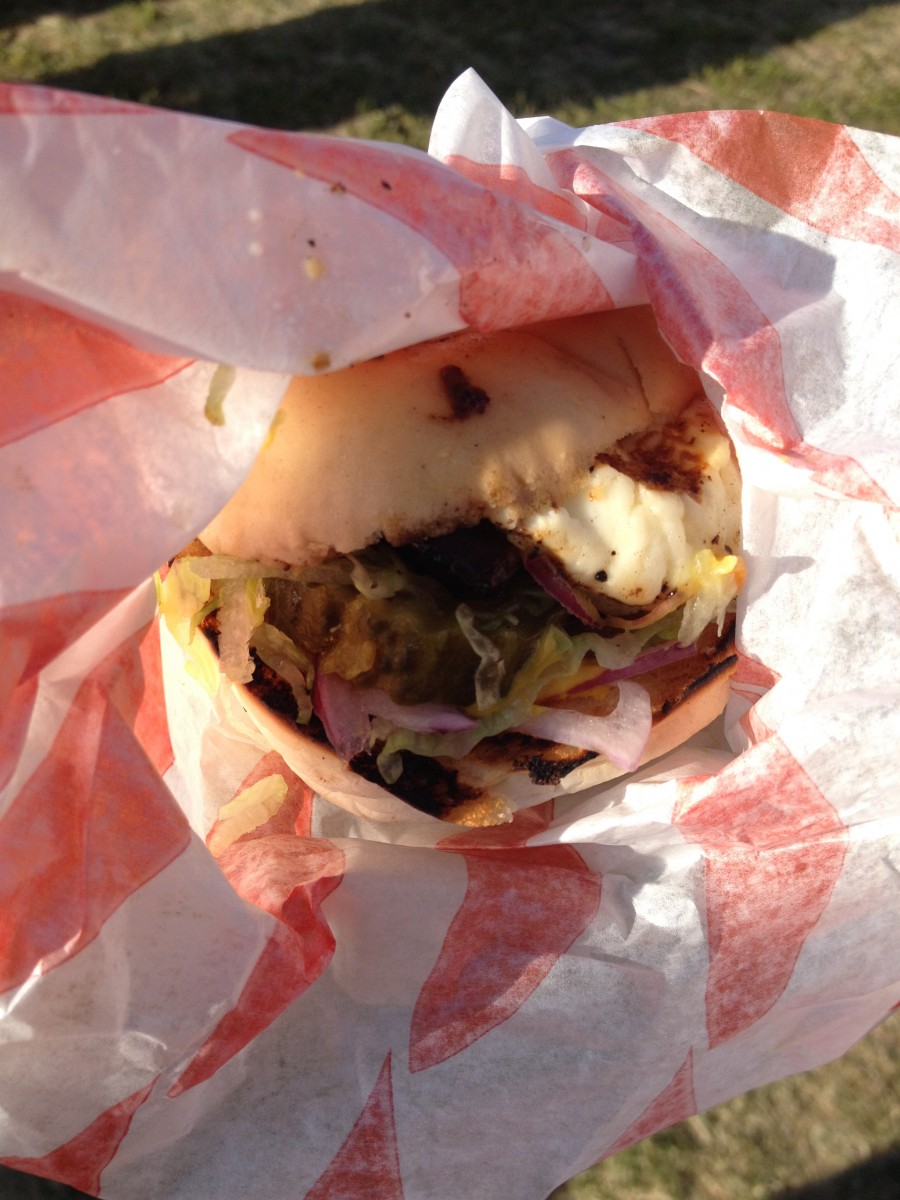 Assado was cooking up a beetroot, vegetable, and coconut puff pasty. It was similar to a samosa, really light and fluffy, not too heavy on the beetroot, and complimented with a yummy garlic mayo.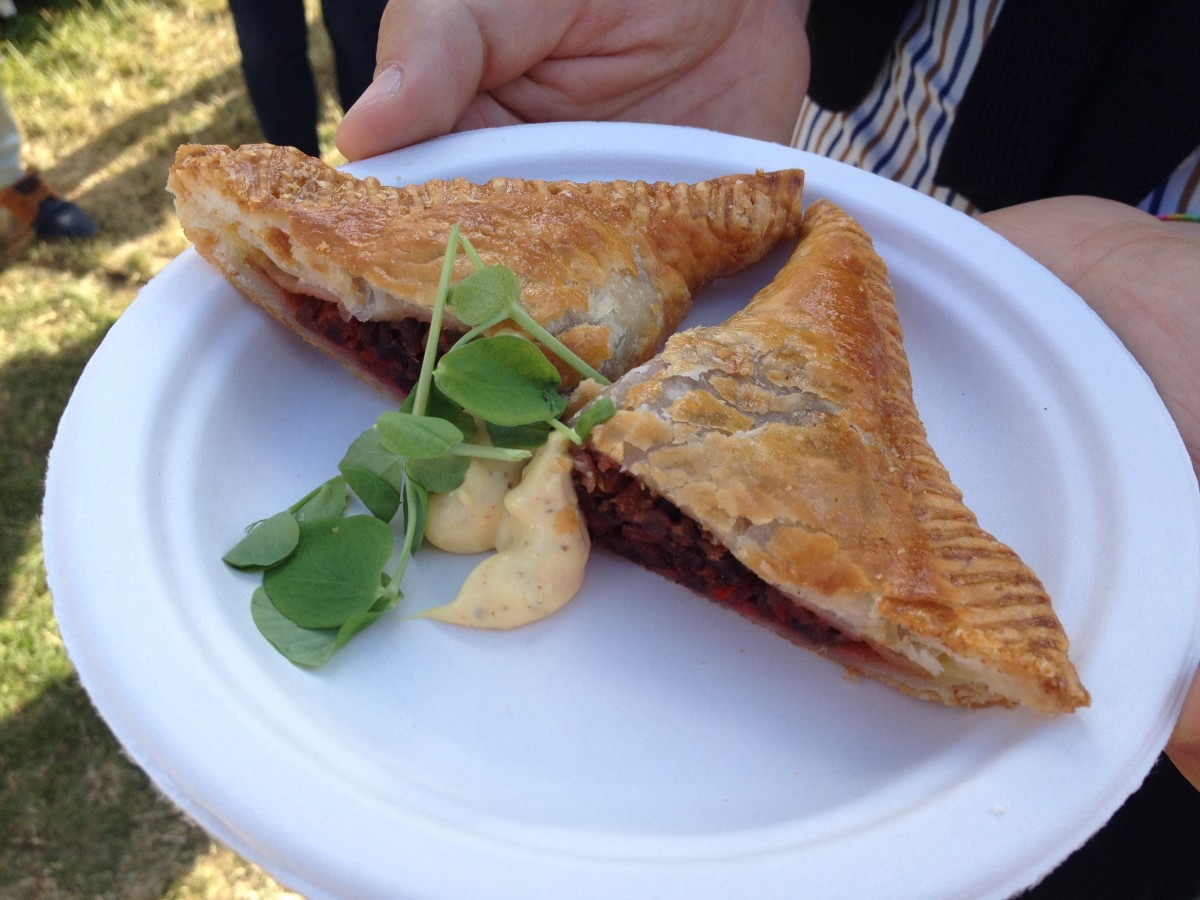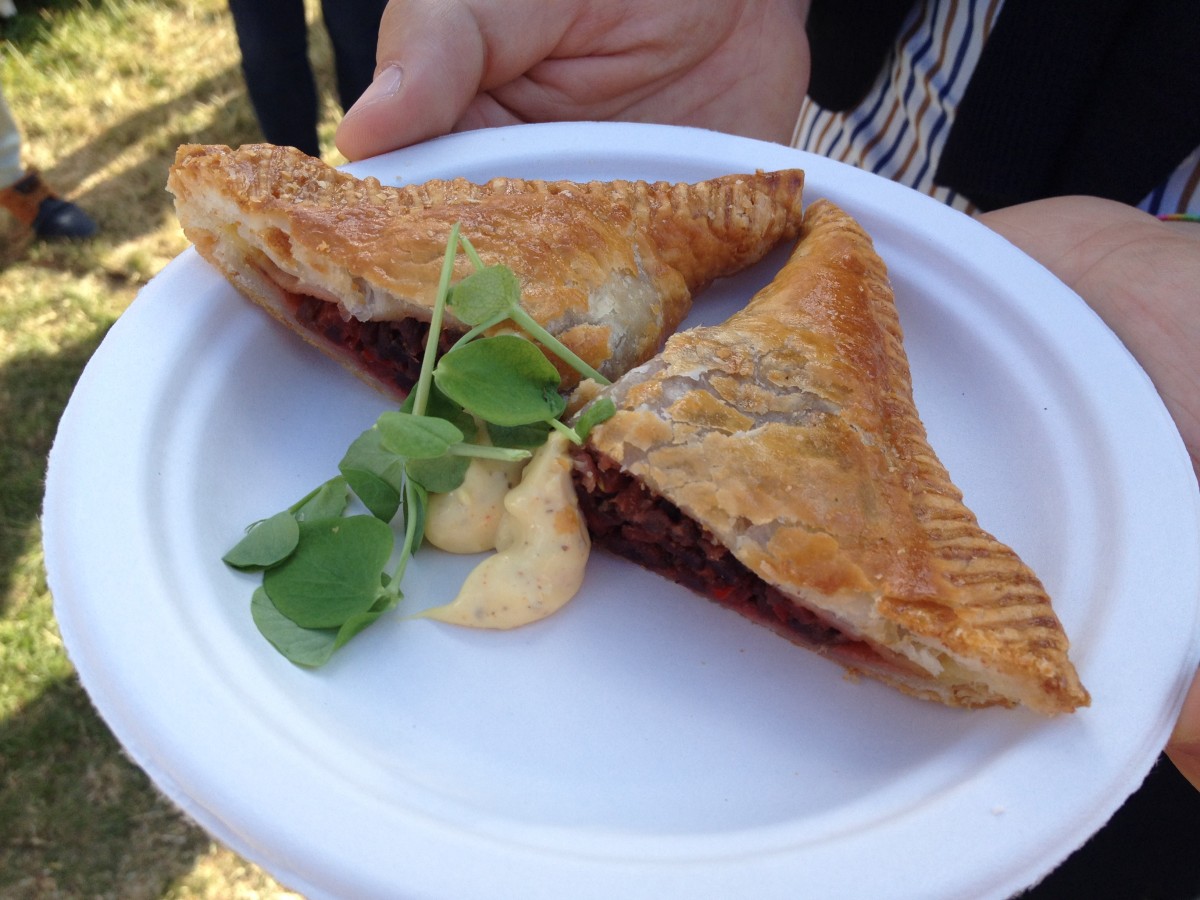 At the L'ANIMA stand, they were serving up fettuccine with peas, broad beans, and shaved black truffle. I MUST get my hands on some more black truffles!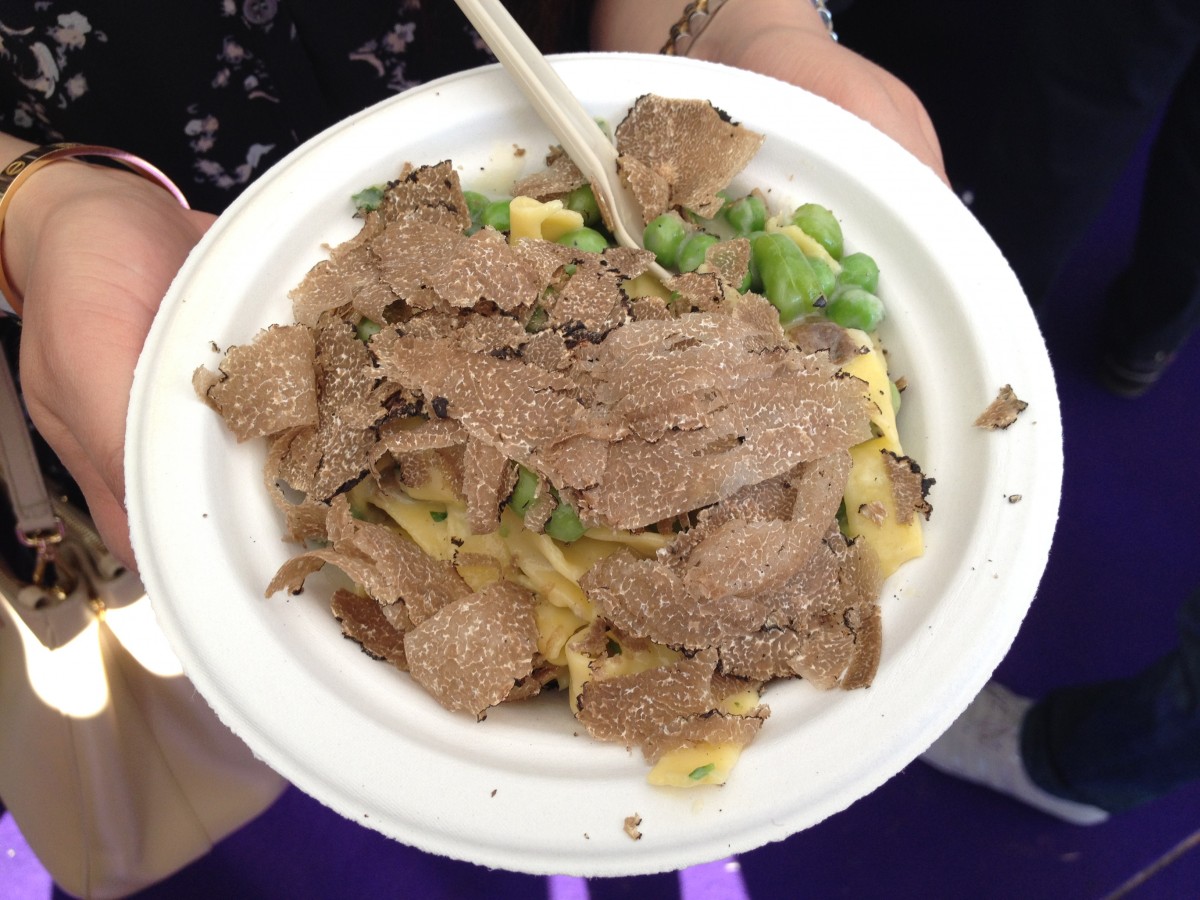 I had an interesting dish from Salt Yard – zucchini flower with goat's cheese and drizzled honey. It reminded me of tempura, but the addition of cheese and honey was an unexpectedly delicious combination.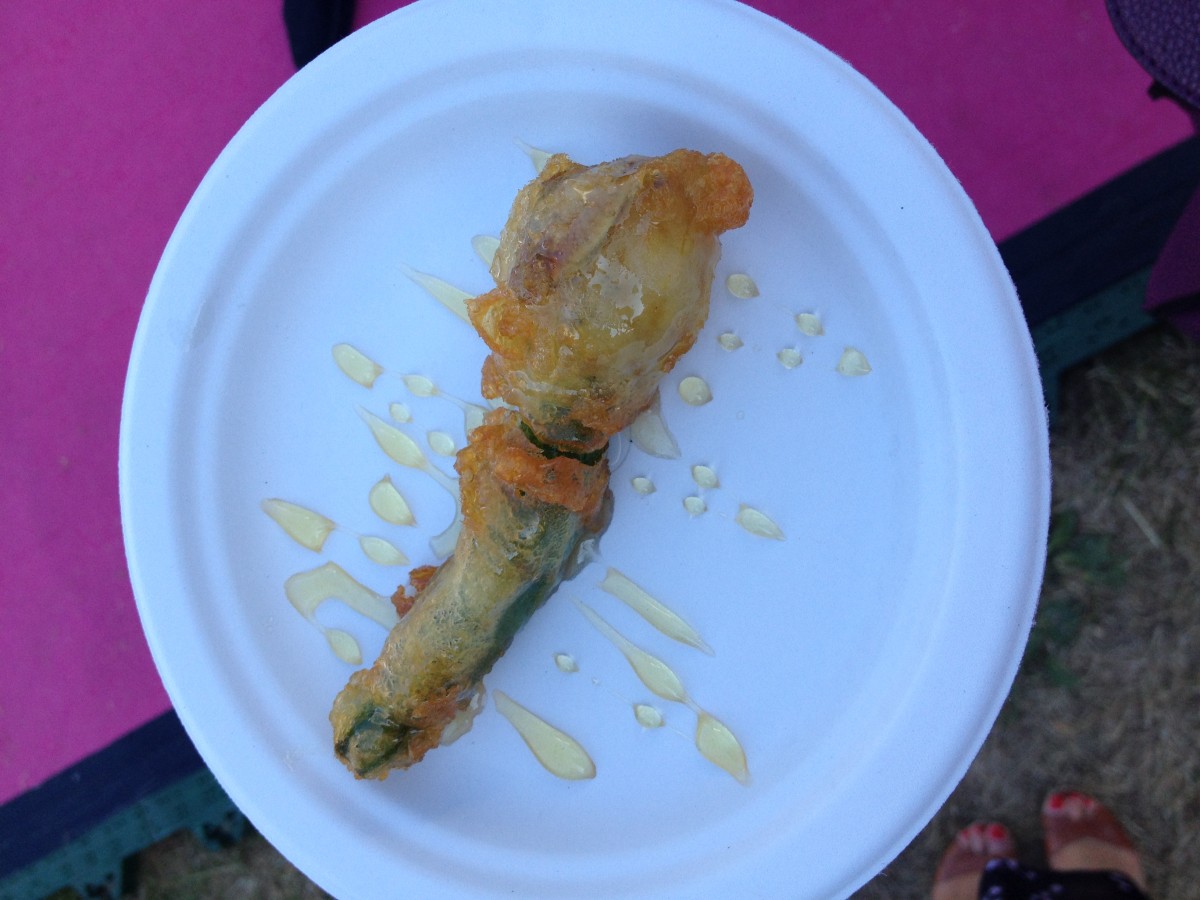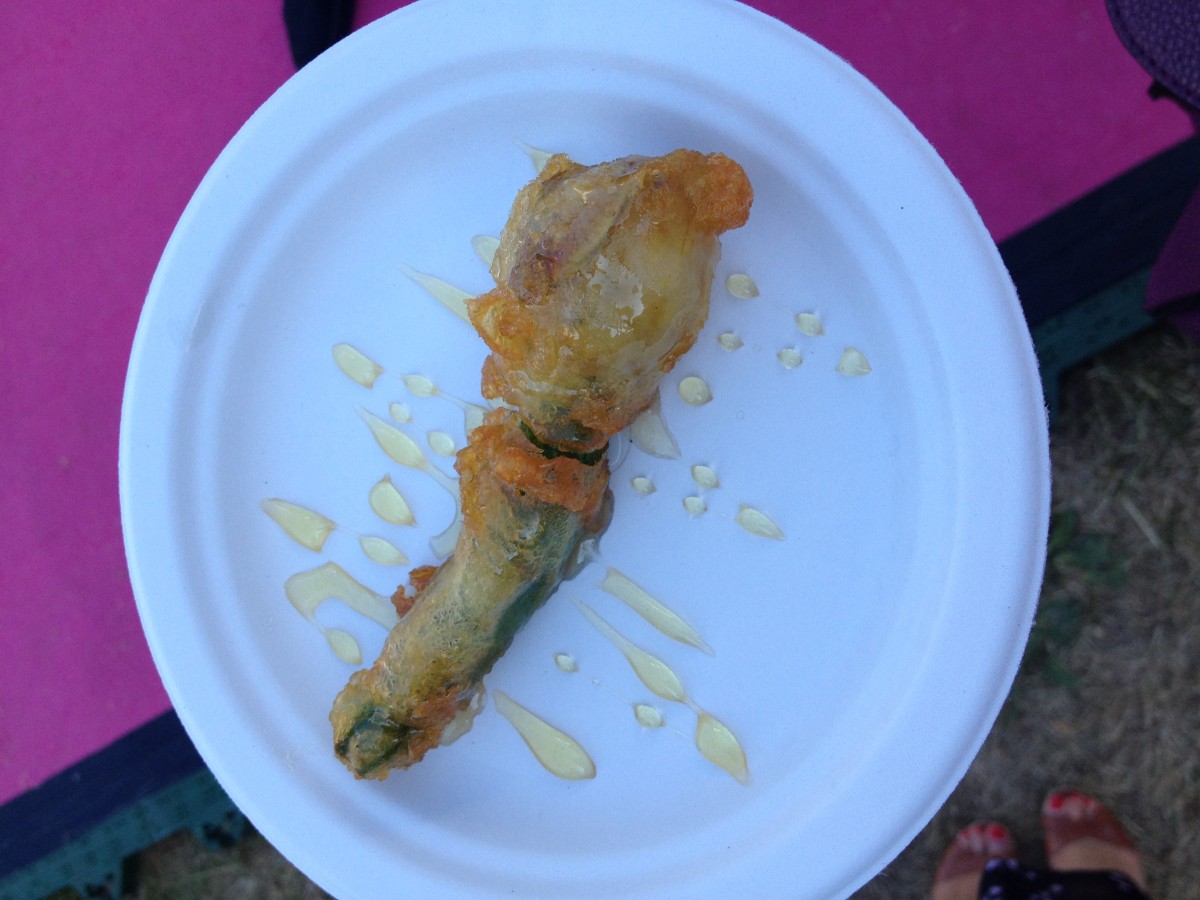 I really hesitate to say this was my favorite dish because everything was SO good, but these huitlachoche truffle quesadillas from Peyote were truly incredible. Beans, cheese, something spicy, and that oh so special black truffle!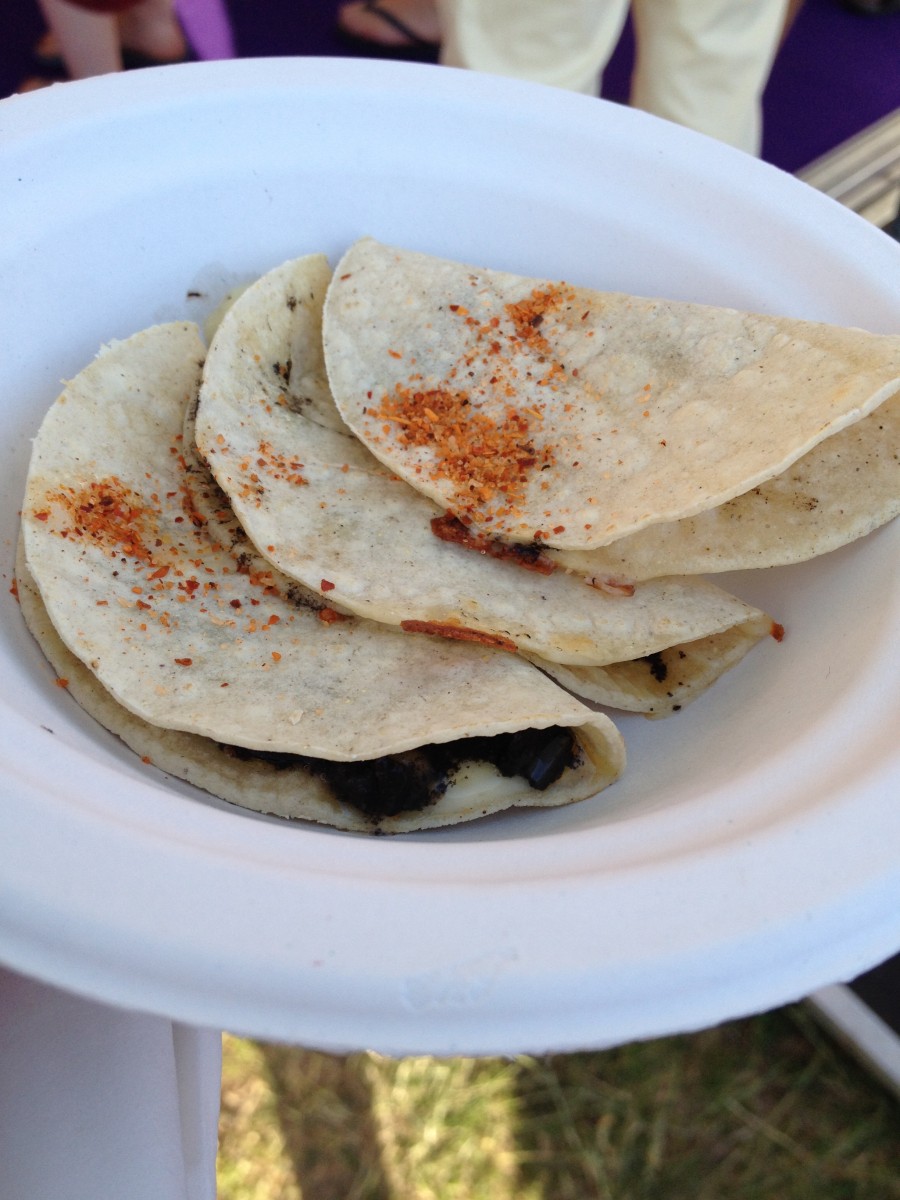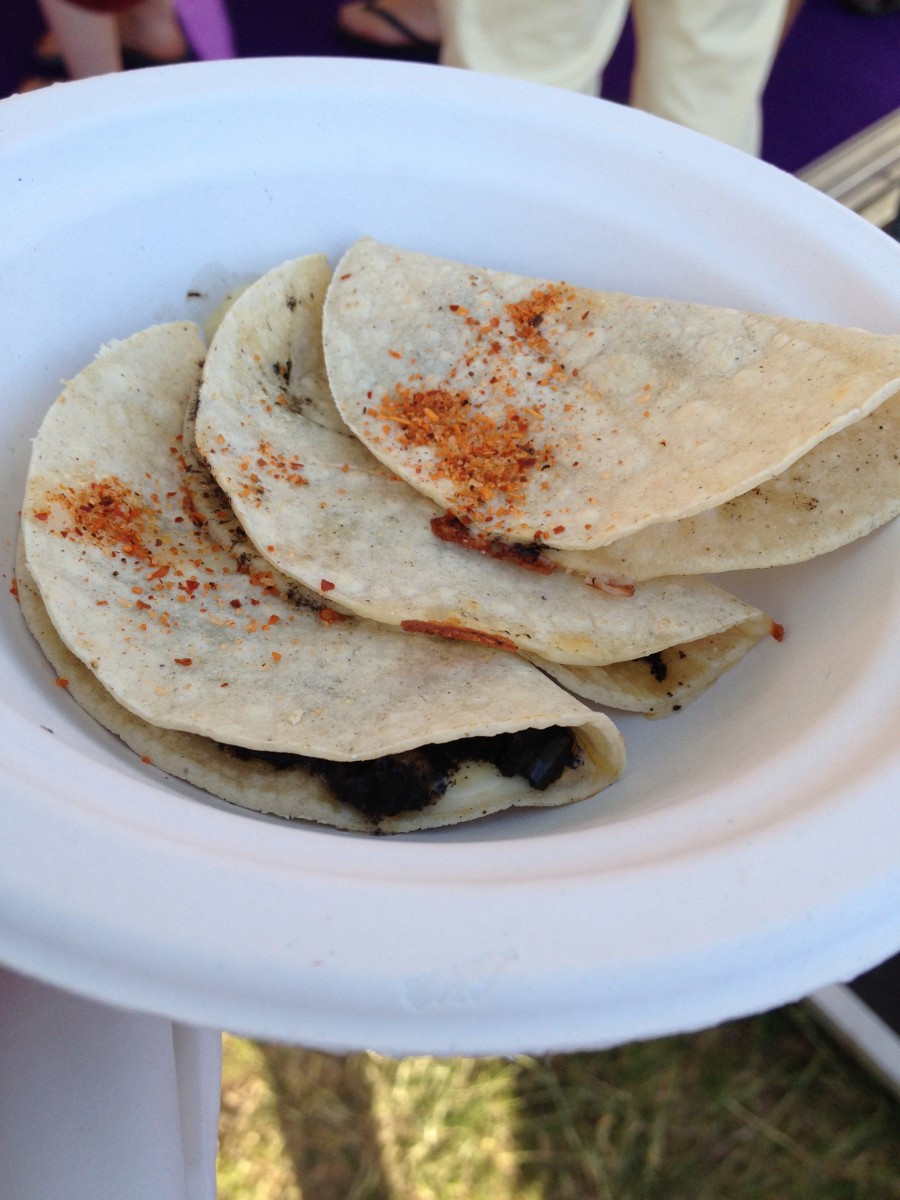 My last savory dish was mac and cheese crisps from Avenue. Basically, breaded and fried macaroni and cheese topped with a spicy tomato sauce. Let's just say, I've got a reservation at the restaurant in a few weeks!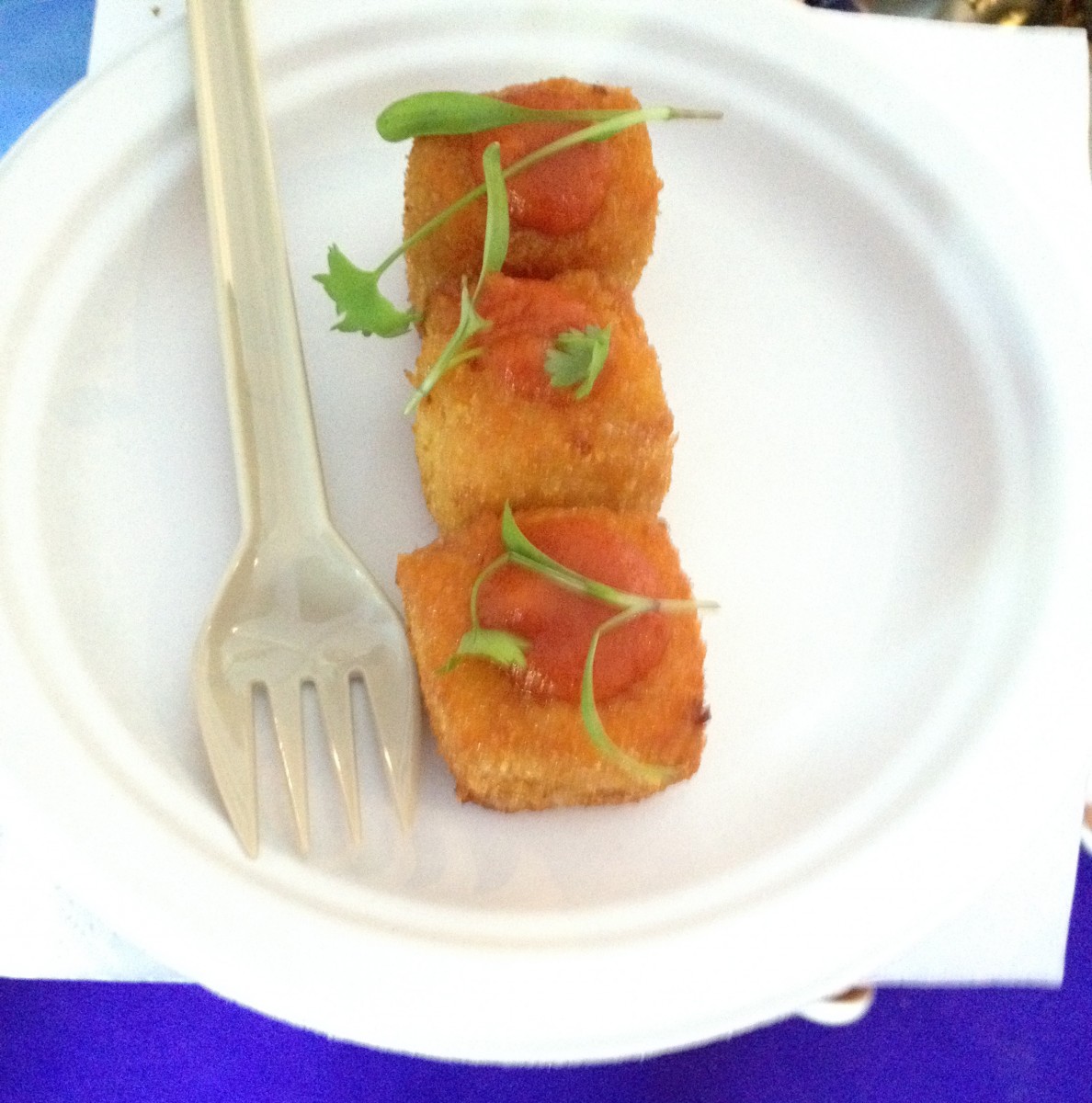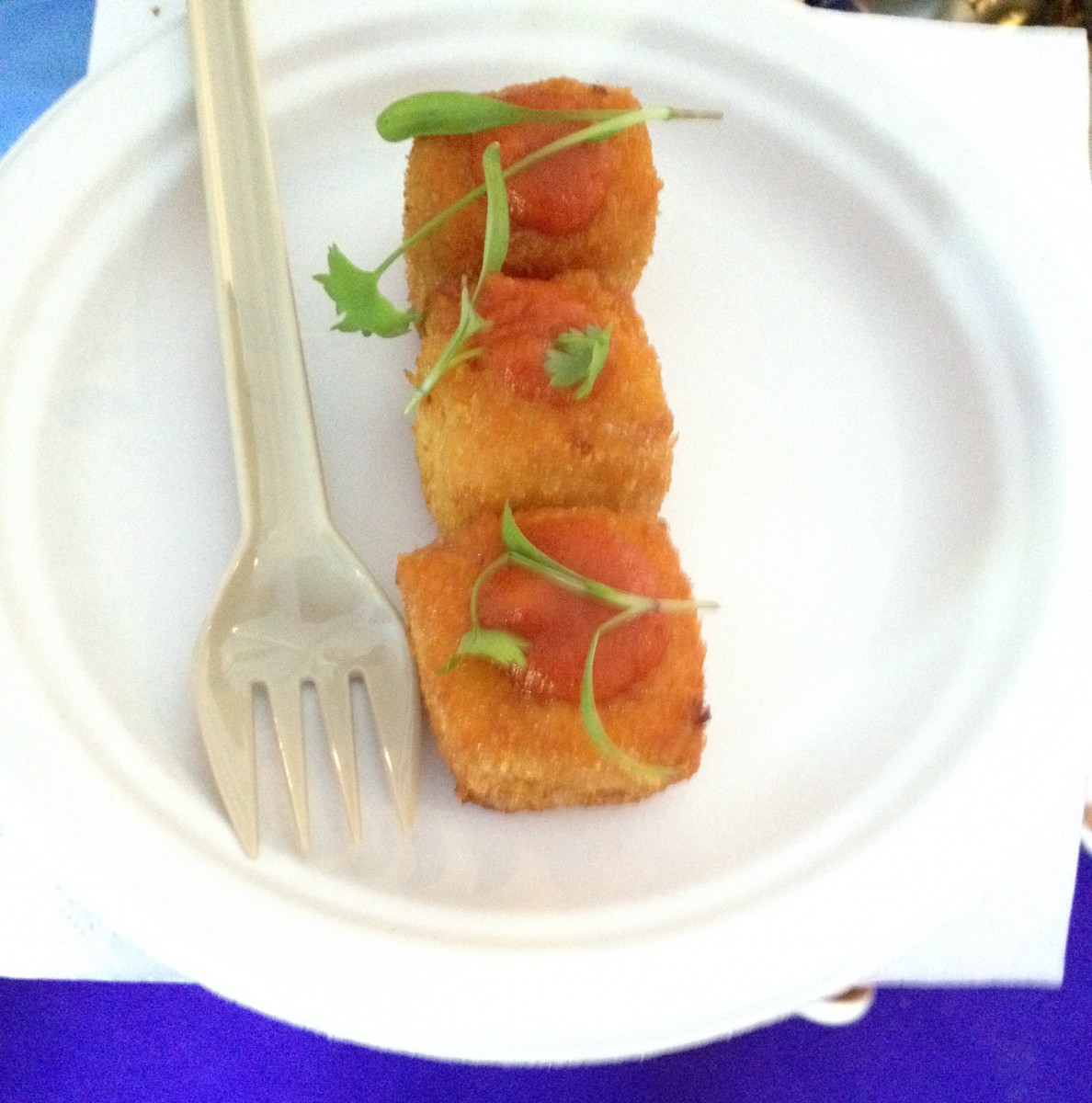 This brings us to dessert. I started with Tartufo's L.A. butterscotch budino. It tasted like caramel pudding, but extremely fancy pudding!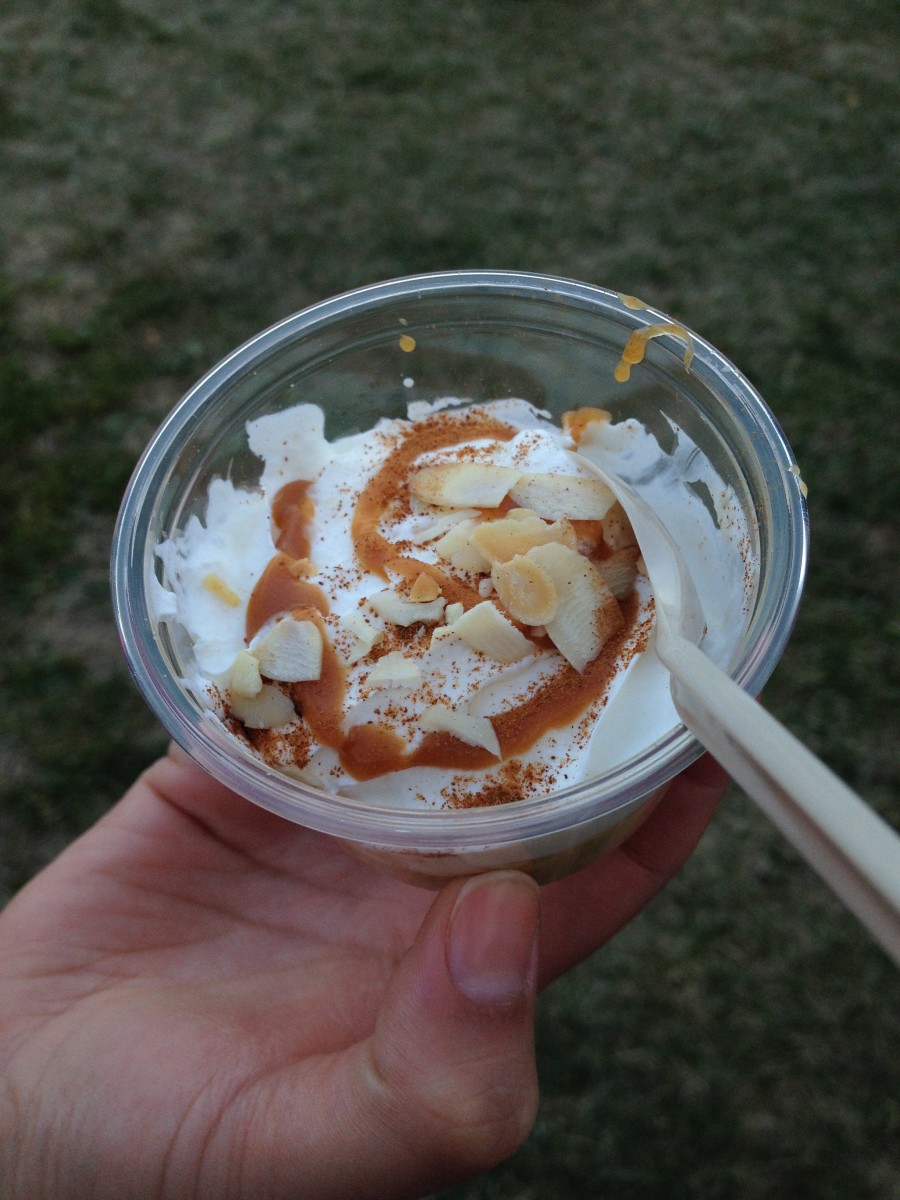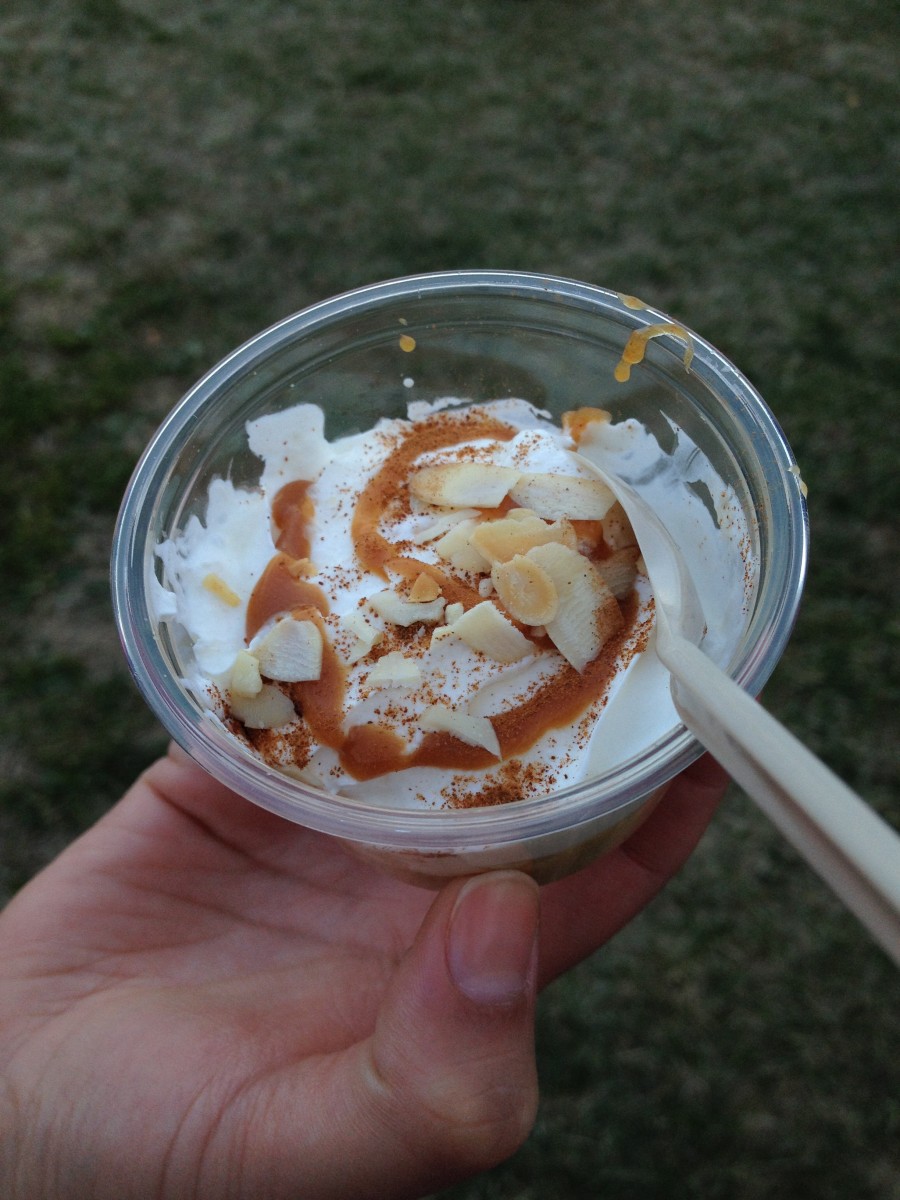 Bar Boulud was serving macaron ice cream sandwiches. Yes, it was in fact a French macaron with raspberry ice cream in it!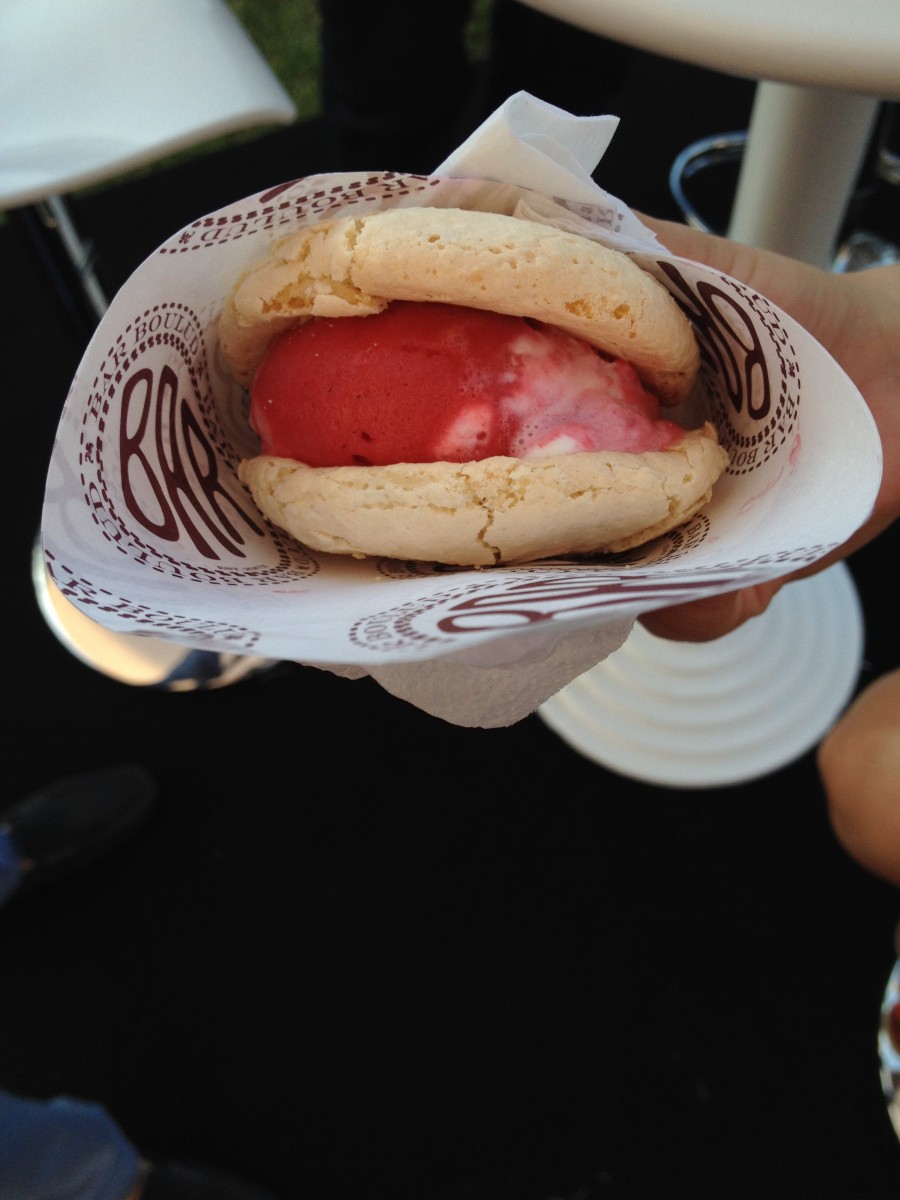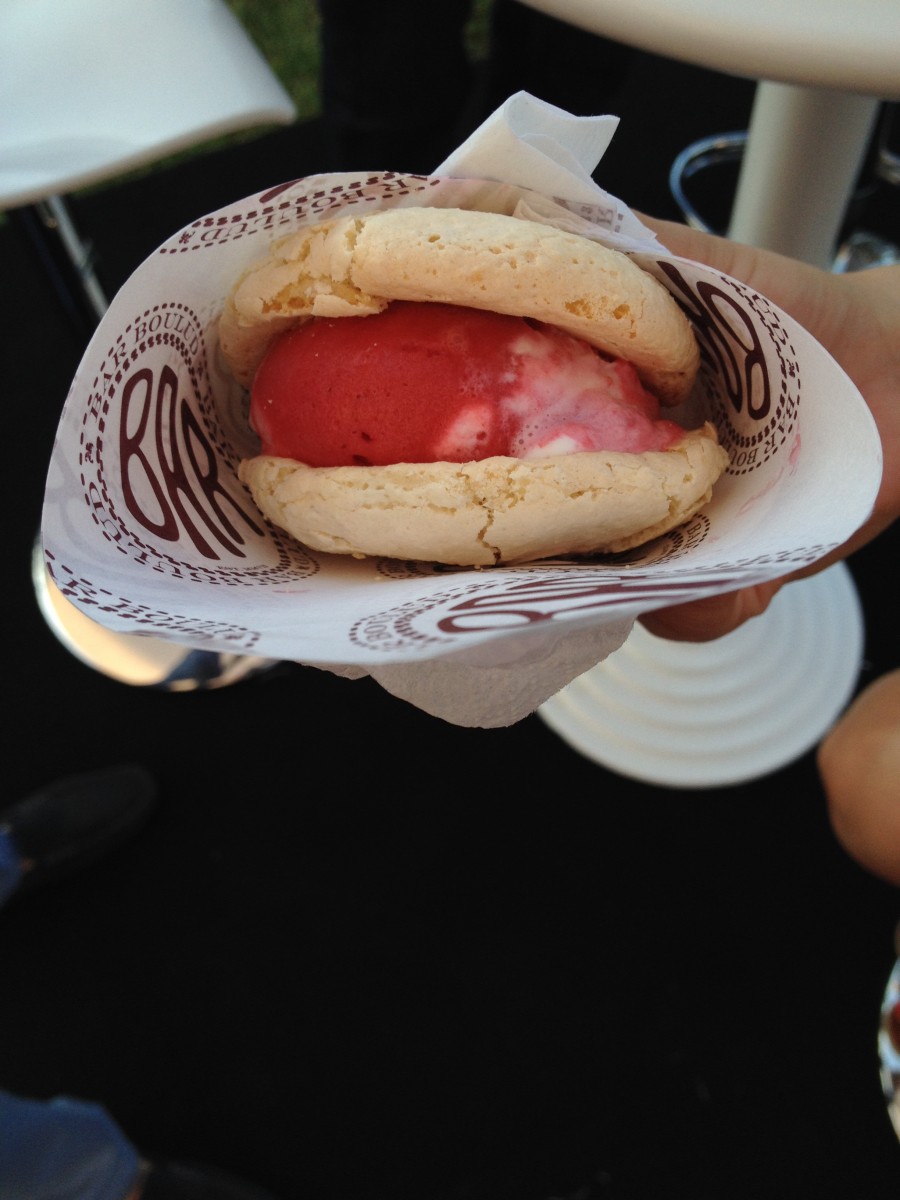 It was time for a bit of a chocolate fix. Chocolate cake with crème di mascarpone from Theo Randall hit the spot!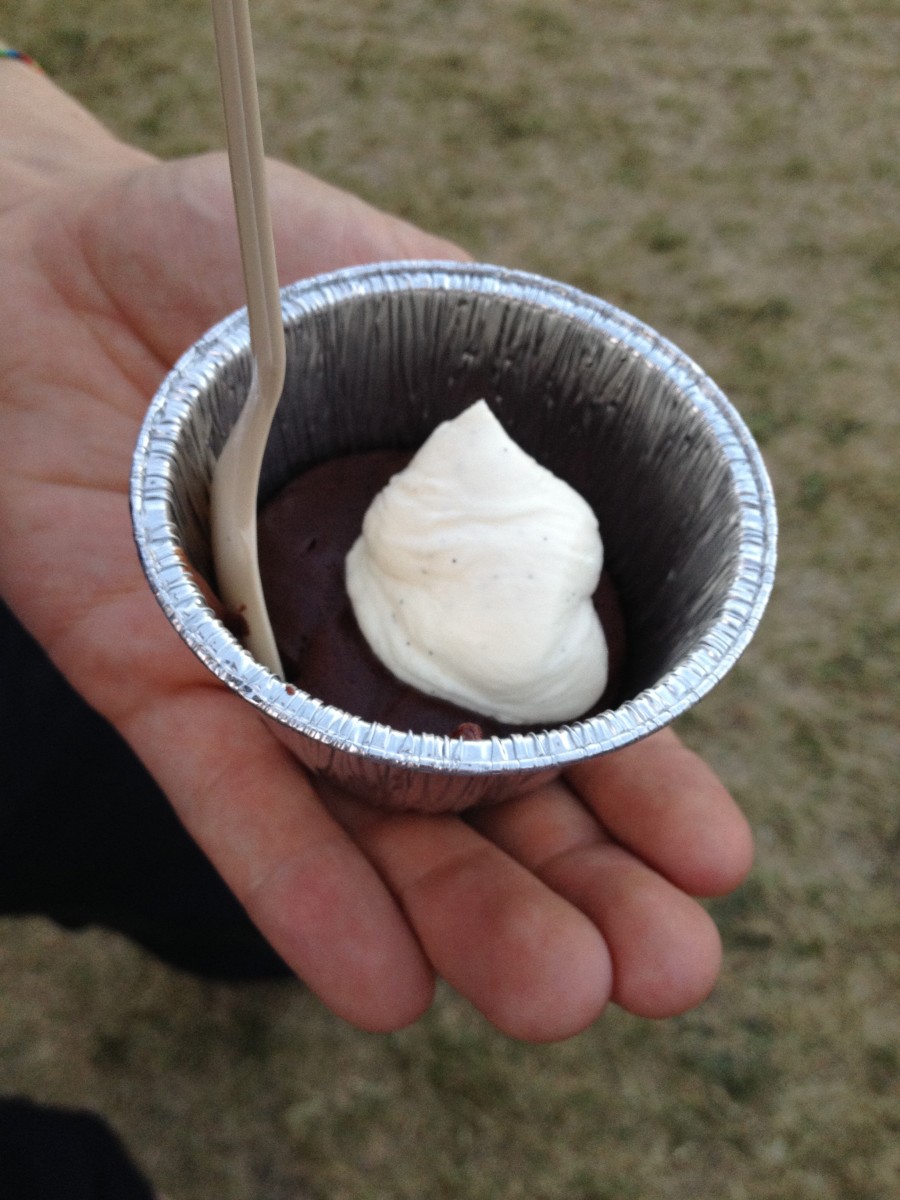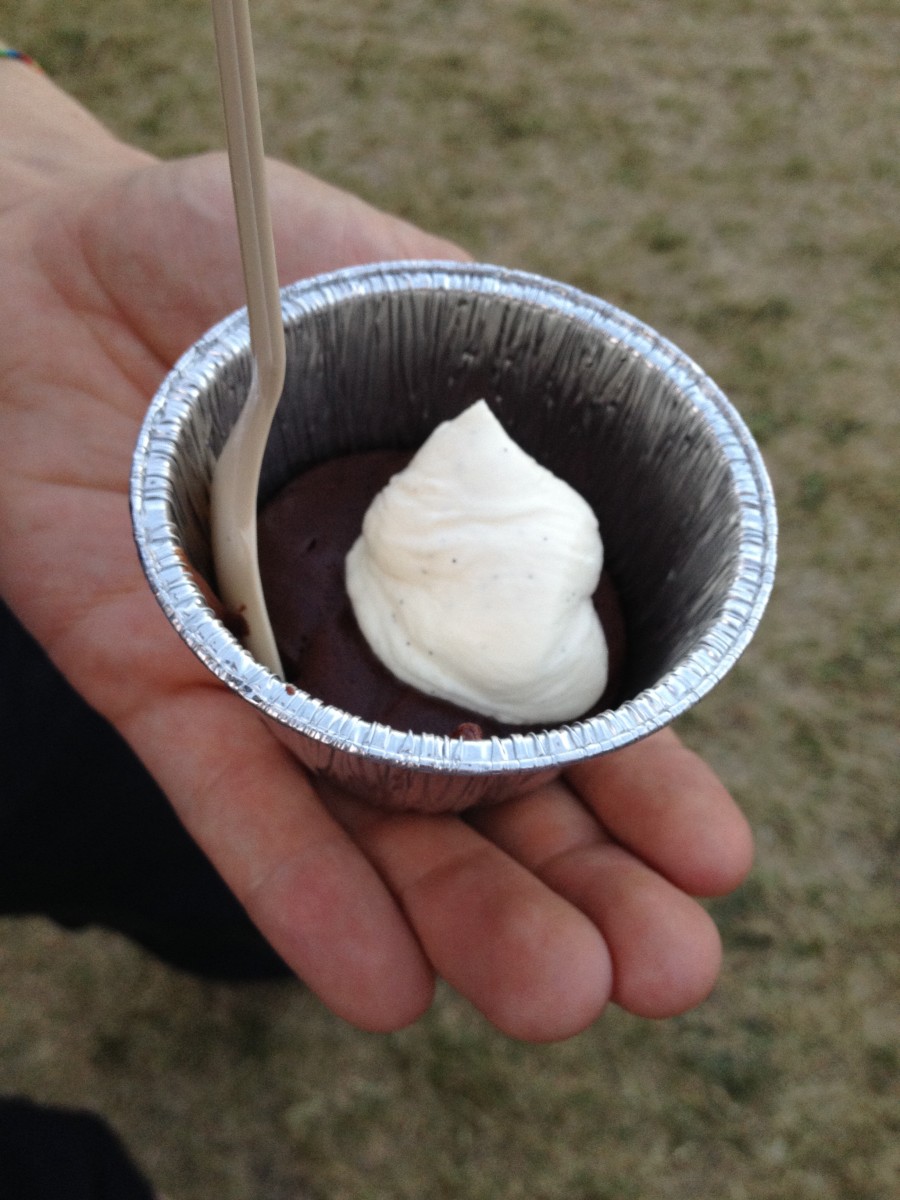 Last, but certainly not least, on my eating adventure was amaretto tiramisu from L'ANIMA again. Tasty, and slightly alcoholic! Win win.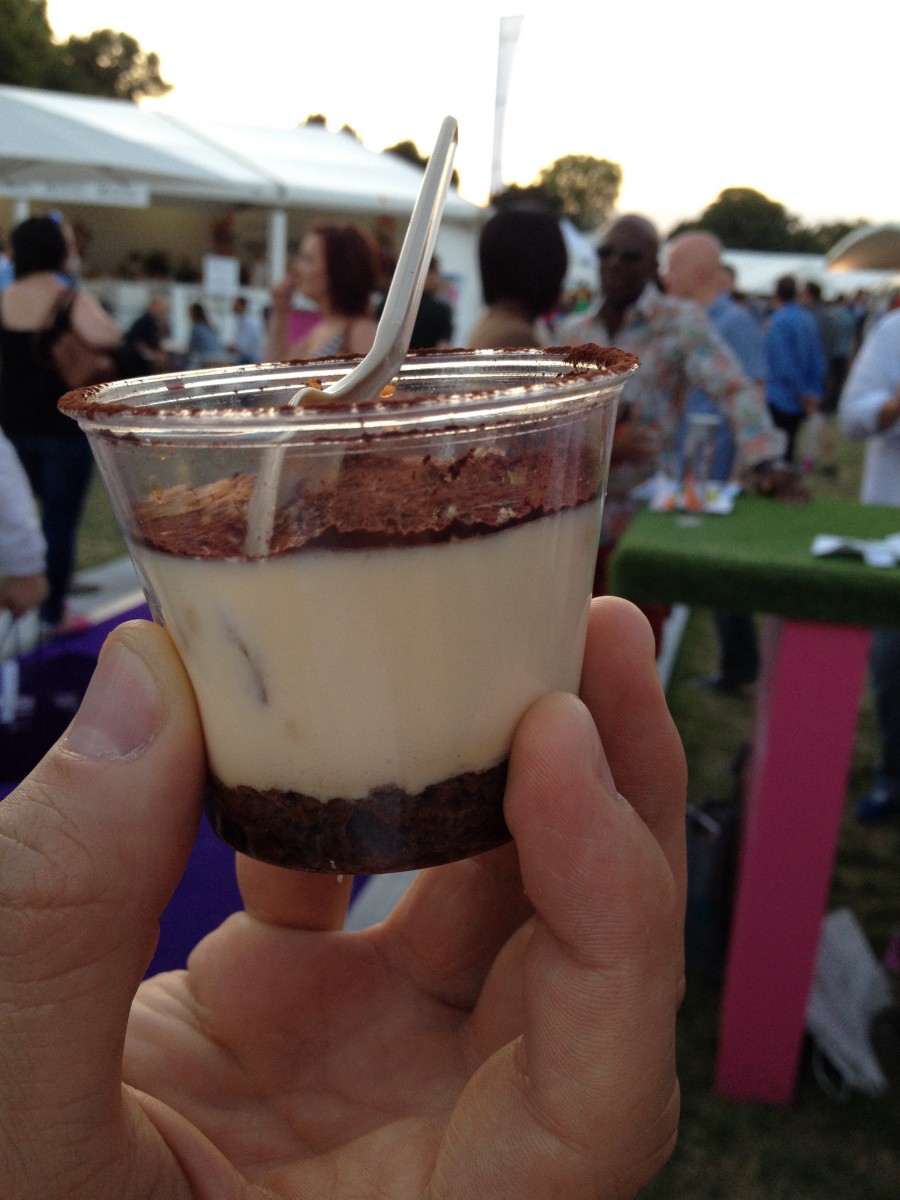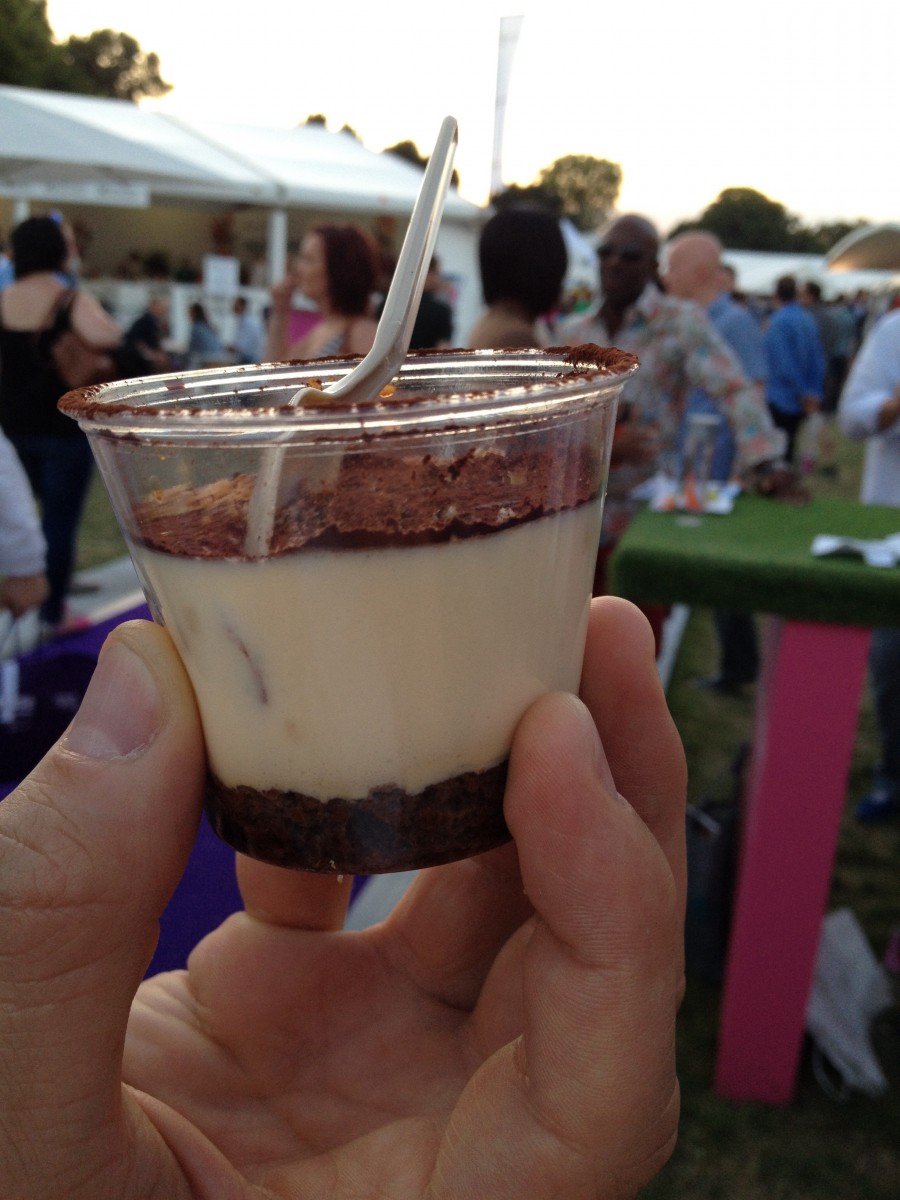 Not pictured, lots and lots of wine to wash it all down!
Are you hungry yet?
[addtoany]
Yum