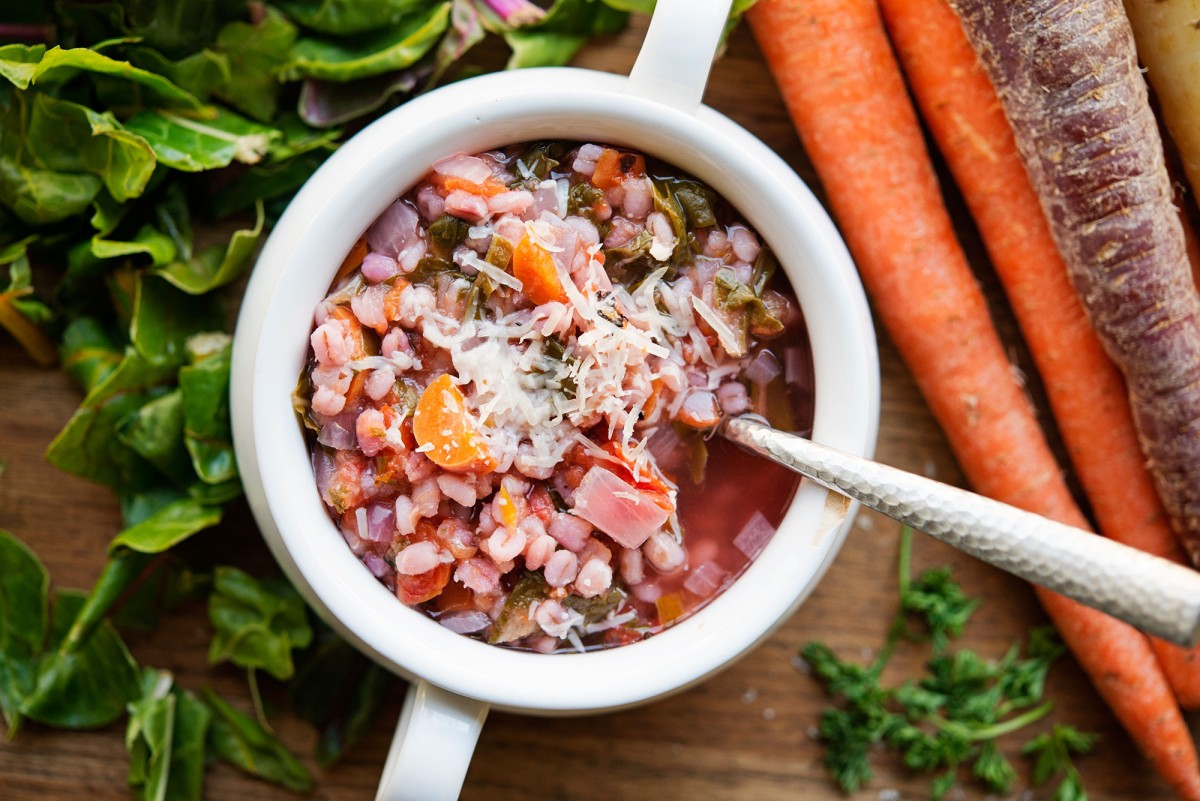 We love soup, and we love that it can be so versatile. It is easy to put together, you can change it up every time you make it depending on what you're in the mood for, and is one of those feel-good comforts that makes you feel better if you're sick, feel happier if you're sad, and soup just makes everyone feel like a good cook, because HELLO look at this giant pot of food you just created from your pantry.
Enter this soup. A few weeks ago, I had chard lying around from a farmers' market trip, I had been meaning to try barley that I'd bought from Trader Joe's, and I was sick with my umpteenth cold of the season, and I was in need of something for lunches for the week. So I whipped up a soup of the following.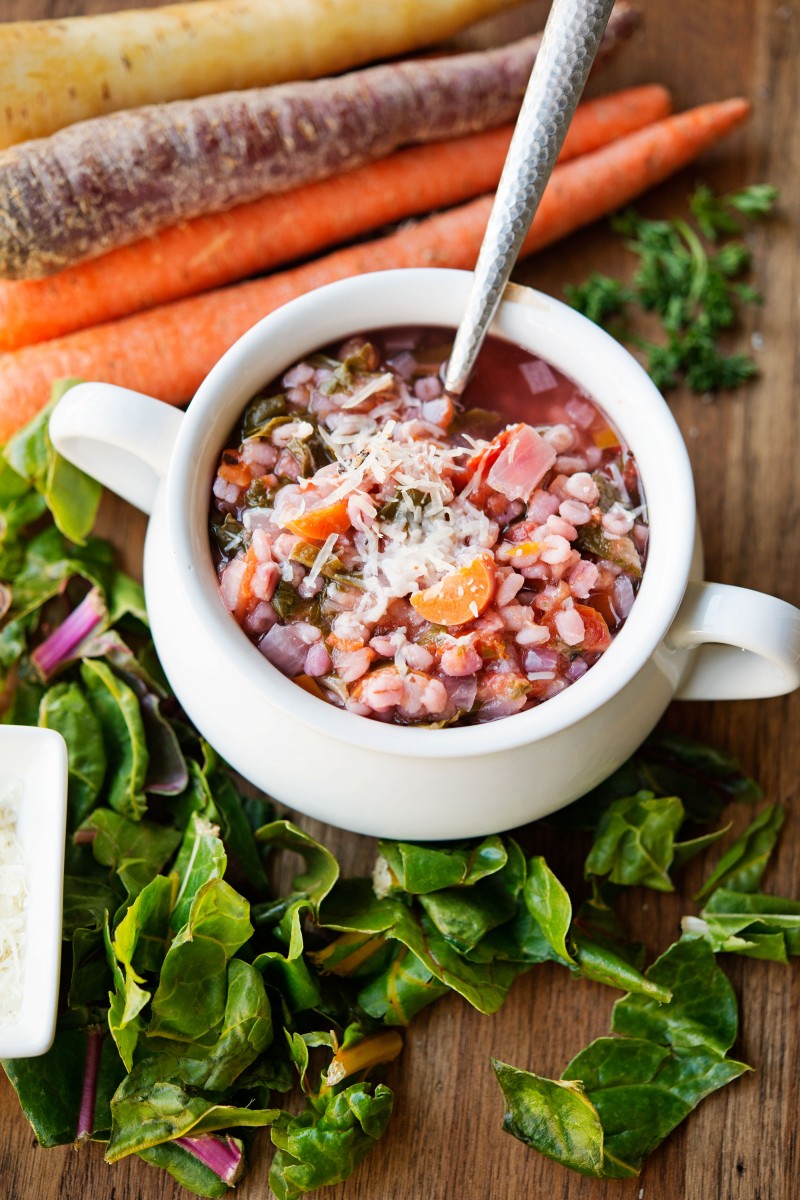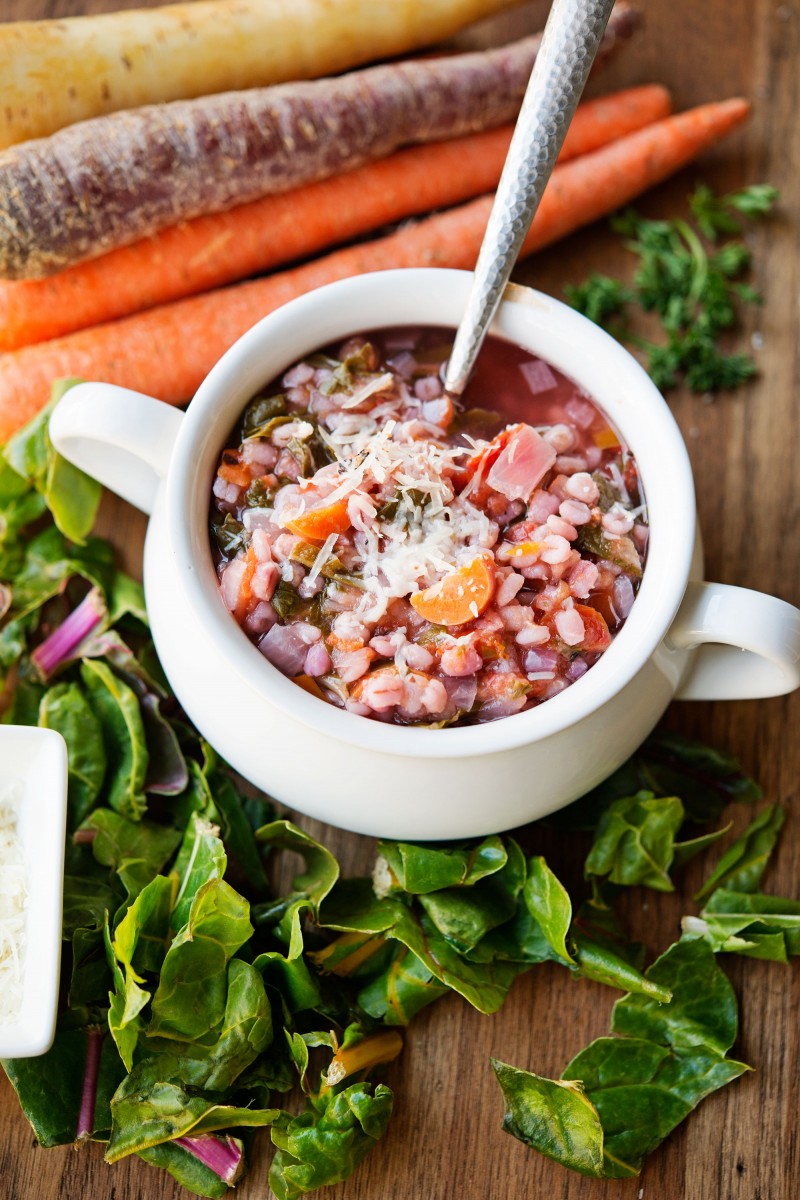 Servings: 8 for dinner, more as a side
Ingredients:
1 medium onion, chopped
3-6 garlic cloves, minced
olive oil
4-5 carrots, chopped
2 tsp cumin
8 cups broth (I used chicken because it's what I had)
1 can diced tomatoes
4 cups Swiss chard, chopped (I used leaves and stems)
9 oz barley (I used the 10-minute kind from TJs)
1 lemon, zested and chopped
parmesan cheese (optional)
s/p
Directions:
1. Chop your onion, garlic, carrots, and your Swiss chard. Then, open your broth and can of tomatoes.
2. We use a big Dutch oven for soups, for easy sautéing – start with about a tablespoon of olive oil, over medium heat. Add your onions and garlic, cooking for about two minutes.
3. Add your carrots, cumin, broth, diced tomatoes, and chard. Stir together well, and taste to adjust salt/pepper/cumin levels. You could also add ginger, mustard, or something spicy if you felt so inclined.
4. Now add your barley, and stir to incorporate. The barley will expand, so if you feel at this point like there is not enough "stuff" in your soup don't worry!
5. Add zest and lemon slices. Heat over medium for 15 minutes.
6. After 15 minutes, remove lemon slices and let heat another 15 minutes, until barley is cooked. Serve hot! This soup freezes well, too, so feel free to free half a batch! Top with parmesan when serving, if you're into cheese…which you should be.
What is your favorite soup to keep you warm through the winter?
[addtoany]
Yum