Greetings from New England! My Labor Day Weekend included a lobster bake, a stunning wedding, and thunder/lightning showers galore. There's something so magical about a summer downpour. They're incredibly peaceful and make me want to curl up with a great book and a tasty beverage.
Speaking of tasty beverages…today we're visiting Pleasant Street Tea Company in Gloucester, MA! My brother, Adam, shares a mutual love for coffee (it's definitely a family trait). He and his lovely wife, Lauren, took me to his favorite local hangout for breakfast and caffeine one beautiful summer morning!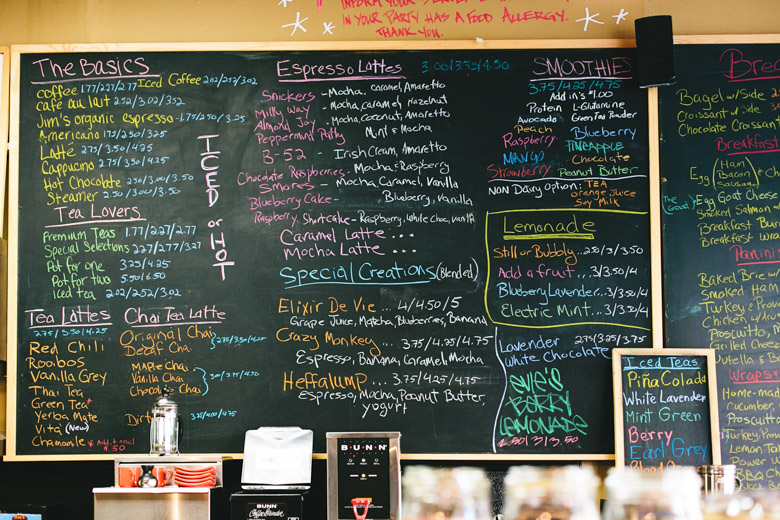 Pleasant Street is nestled in the main part of town, within walking distance of a vinyl record store and an awesome vintage thrift shop – so everything about this is really my jam. Doesn't the decor have such a fun yet comfortable vibe? The bright colors add such cheer, and I love how you can sprawl out on a couch!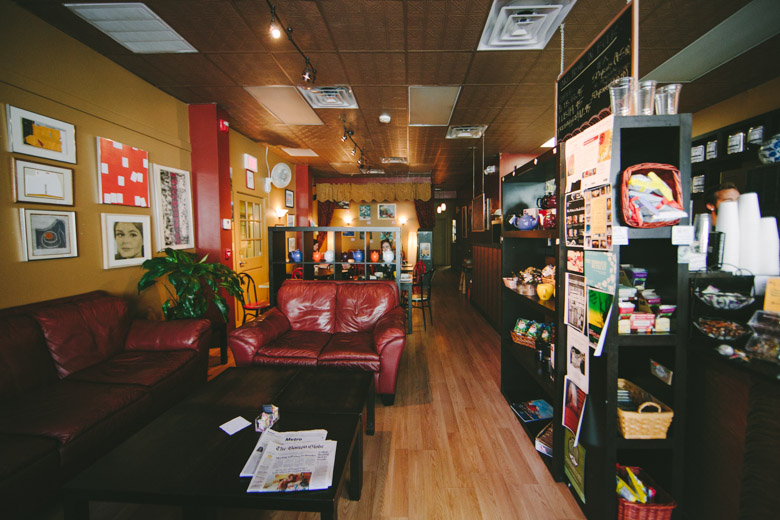 I ordered a raspberry shortcake latte – so smooth and sweet! Hey, when in Rome…or Gloucester…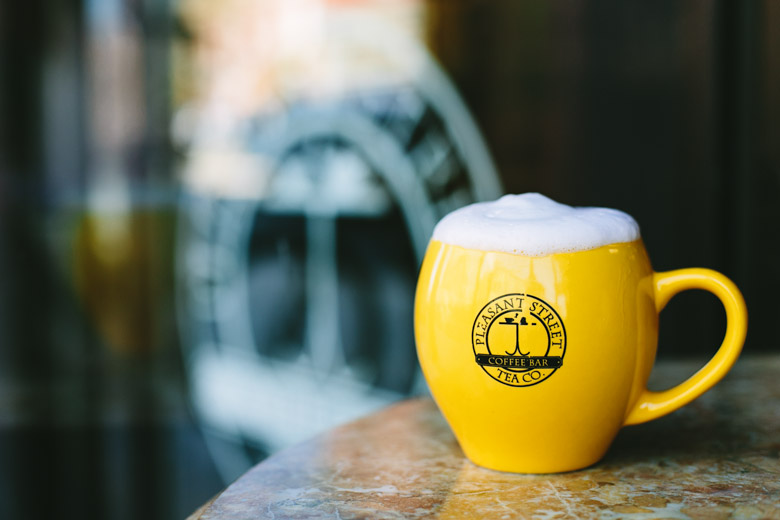 Hearty oatmeal is a regular staple in my breakfast routine!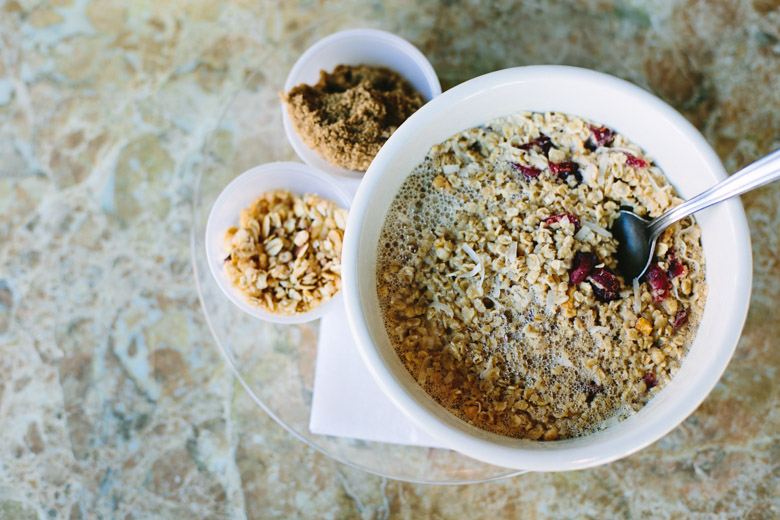 Love these wise words.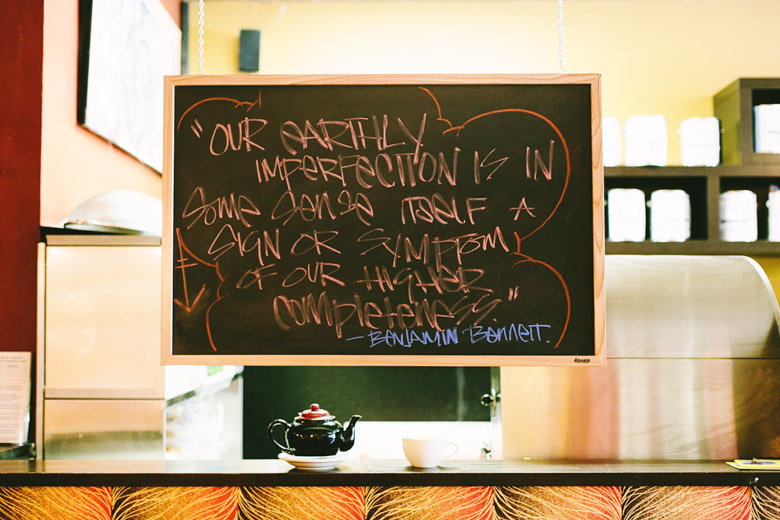 A big thanks to Adam and Lauren for treating me to breakfast at one of their favorite stomping grounds!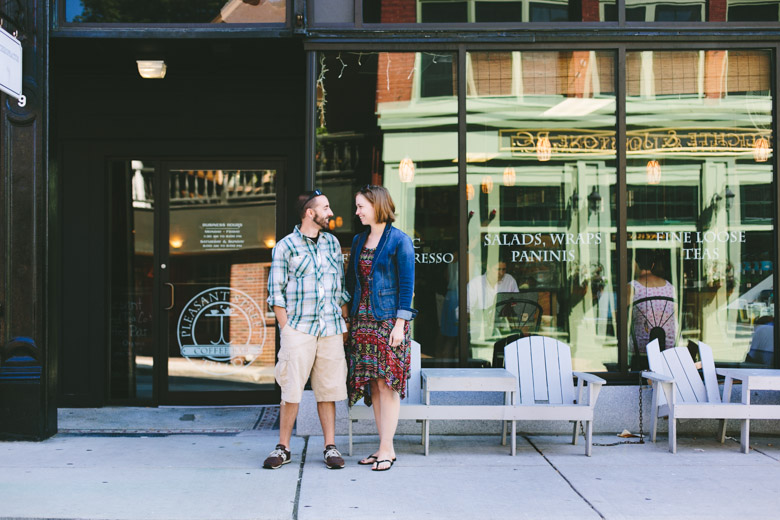 If you're ever in Gloucester, be sure to stop by Pleasant Street for some small town New England cheer! Then you can walk down to the harbor and grab some lobster for lunch!
Yum