Ah, the OC. I always love going down to Orange County, and not just because I have a not-so-secret love for the TV show. Heading down there usually means I get to spend time with my awesome cousins – and this visit was no exception! My mom is in town right now, (yay, Truds!) and I wanted to take her to one of my favorite dining spots before we met up with our family. Welcome to the Camp in Costa Mesa!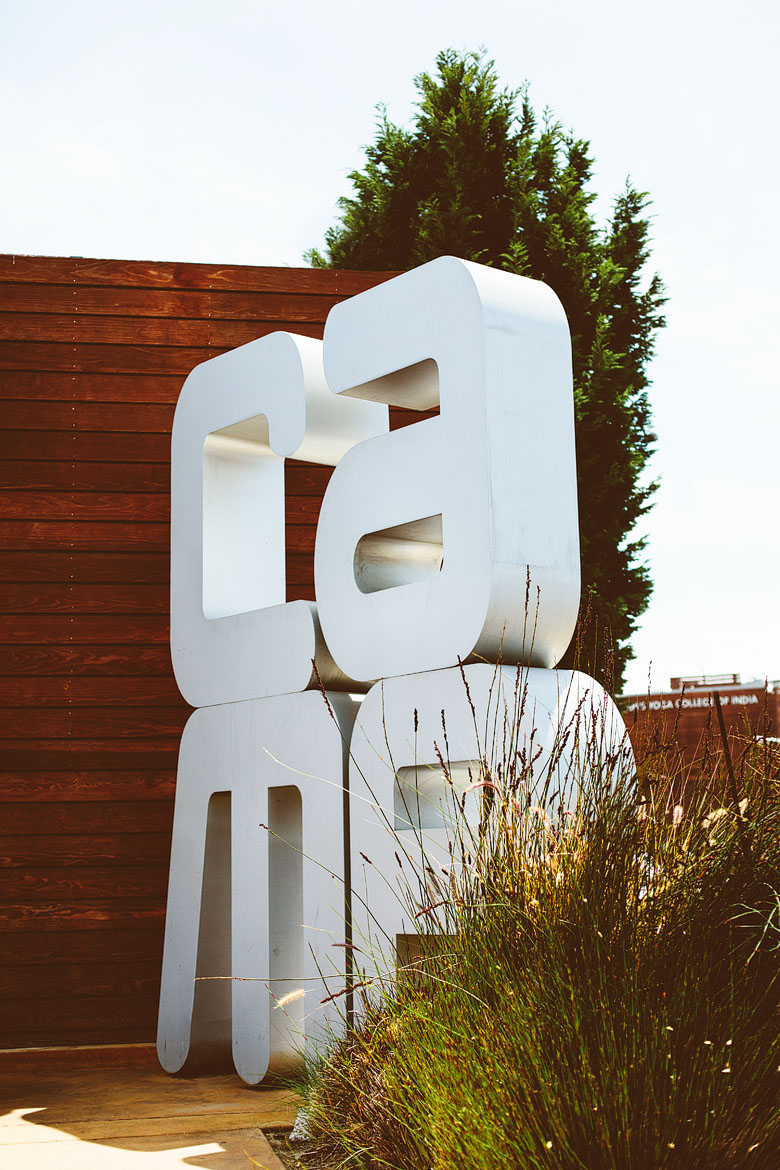 The Camp is home to a number of awesome shops and restaurants. It's a little funky, a little artsy, and totally my style. I brought Mom over to Old Vine Cafe, which is always at the top of my list!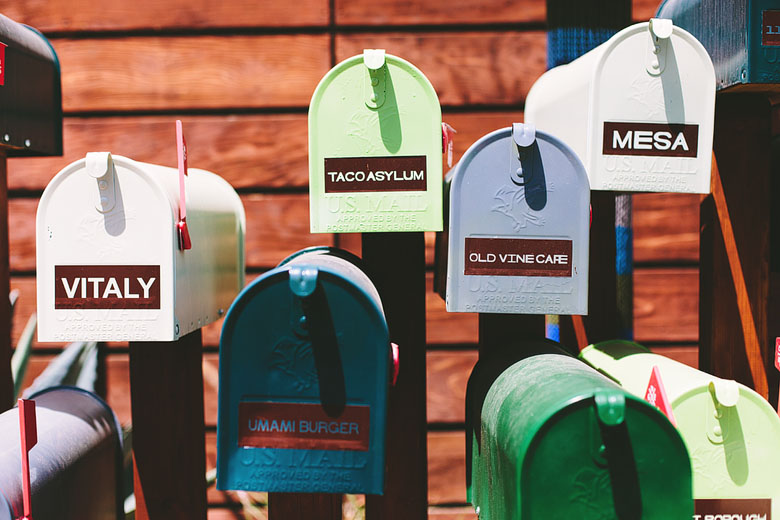 Old Vine Cafe is normally super crowded, but the trick is to go during an off dining time on a week day. There was no wait!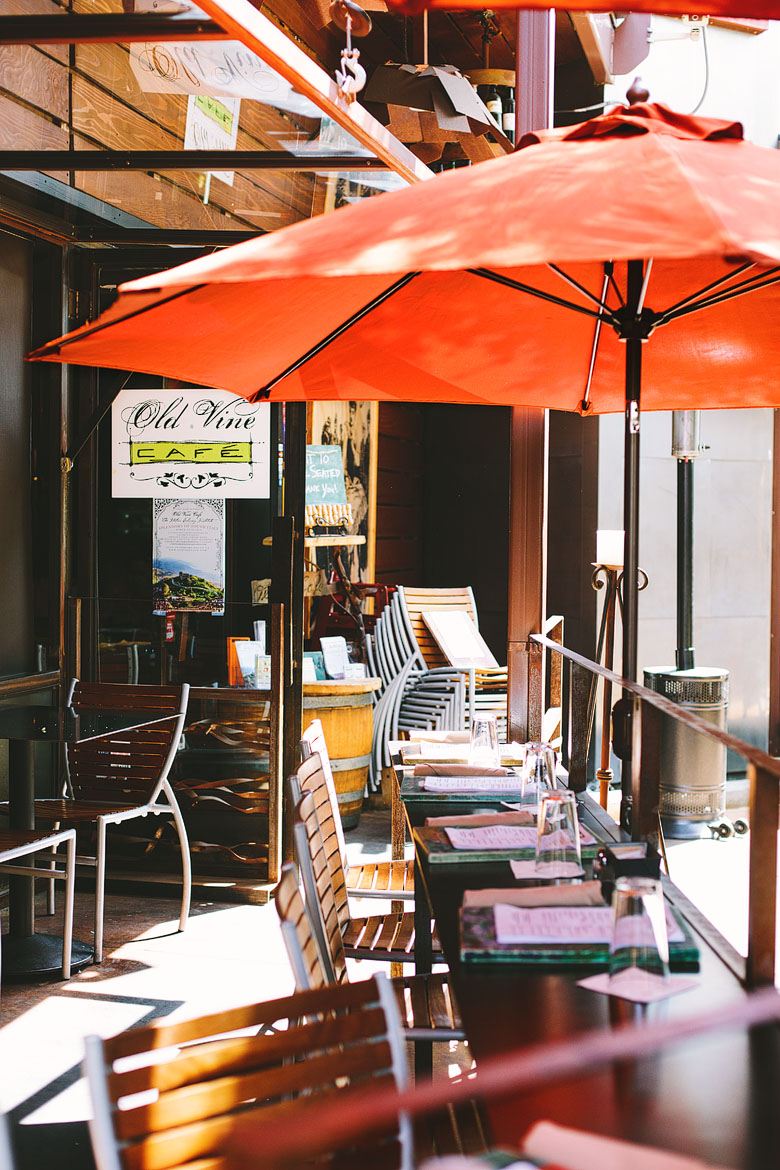 One of the best things ever? Watching cream go in coffee. Mmmmmm.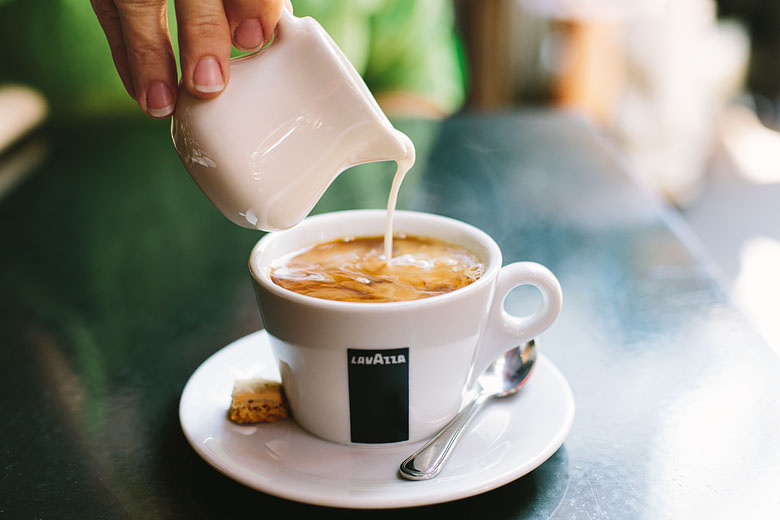 I'm a breakfast-anytime type of lady, so the fact that they serve their morning menu until 3pm is a definite win. There are so many great choices too! My mom opted for a sweet treat with this incredible banana pecan crepe, which was filled with ricotta mousse. YUM.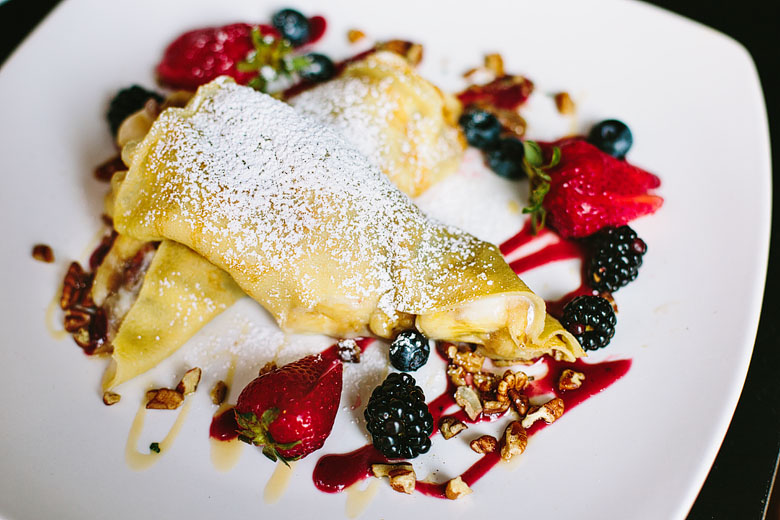 I decided to go for a savory flavor with the vegetarian omelette. It was packed with zucchini, eggplant, shiitake mushrooms, and Manchego cheese, and drizzled with pesto. Ohh a wise choice, indeed. Especially since it came with seasoned breakfast potatoes!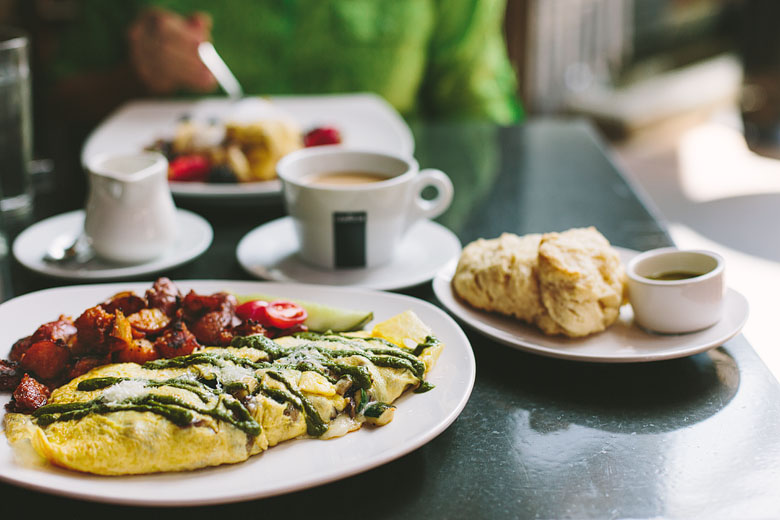 The real star? The homemade biscuit. It arrived and my mom proclaimed, "That's the most beautiful thing I've ever seen!"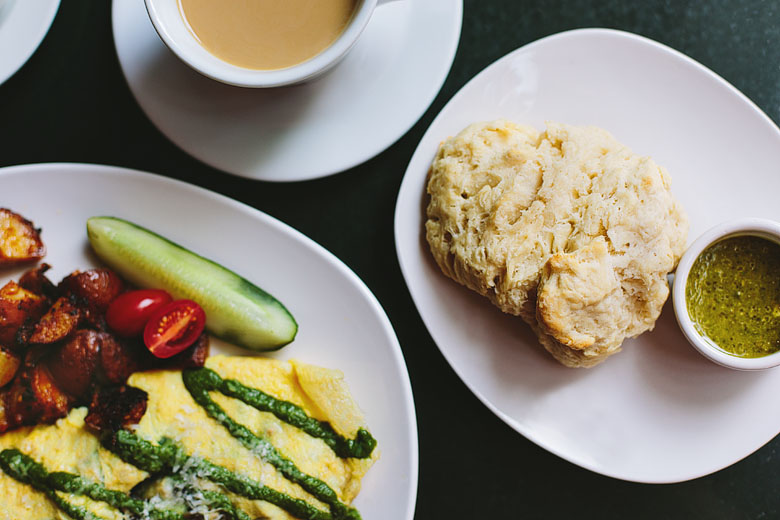 I picked the pistachio butter for my biscuit, and then praised myself for this victory in decision making.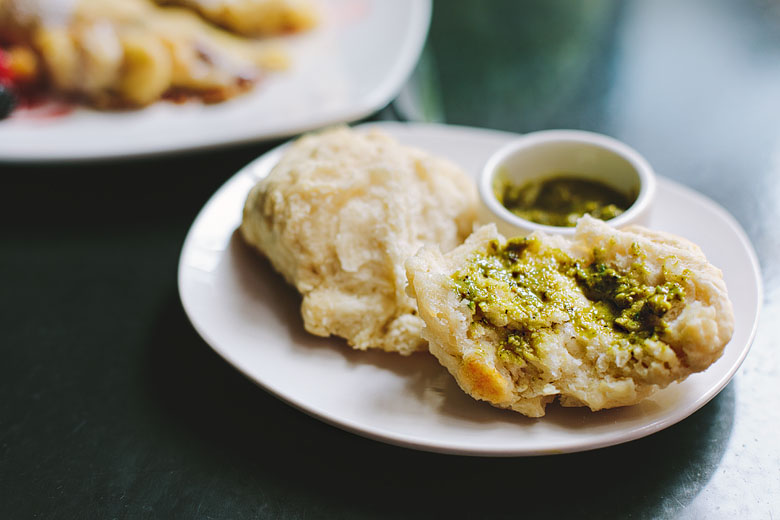 It was such a lovely late lunch, especially since I spent it with my mom! Have you ever been to the Camp in the OC? Tell me about it!
Yum