Hello friends! I'm having such a wonderful time traveling for wedding photography this spring, which means I'm able to explore new Sweet & Caffeinated spots aplenty!
This past weekend brought me further north in California than ever before, and let me tell you – I AM IN LOVE. Specifically, I'm in love with Mendocino. It's an adorable town nestled between the Pacific Ocean and a forest of Redwood trees…and no words or photos can really do its beauty justice. George and I stopped at GoodLife Cafe & Bakery on our way out of town early Sunday morning, and it was such a delight!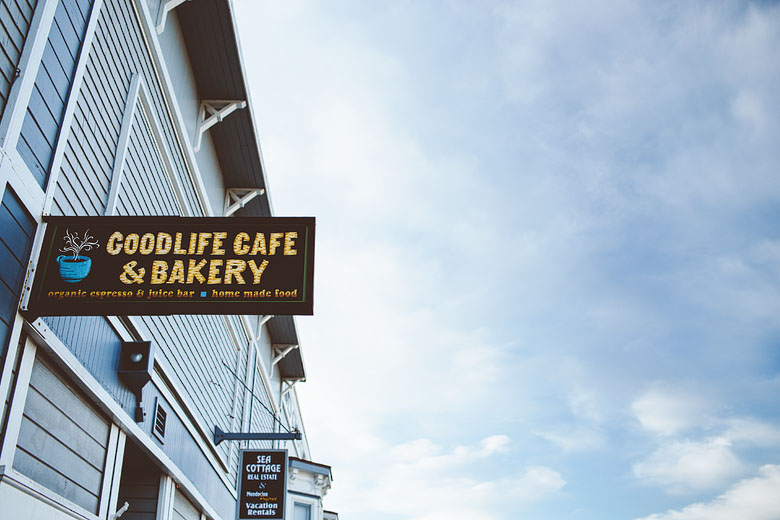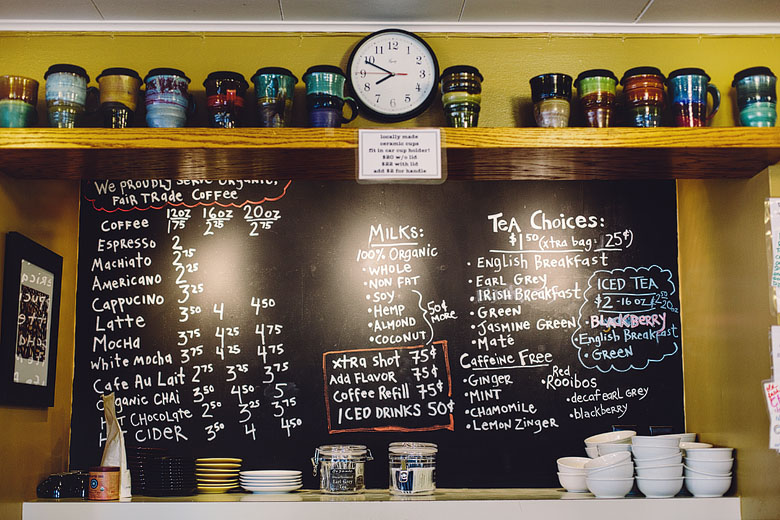 As much as I love lattes and cappuccinos, my choice for the first caffeinated beverage of the day is a regular drip cup of coffee. Always.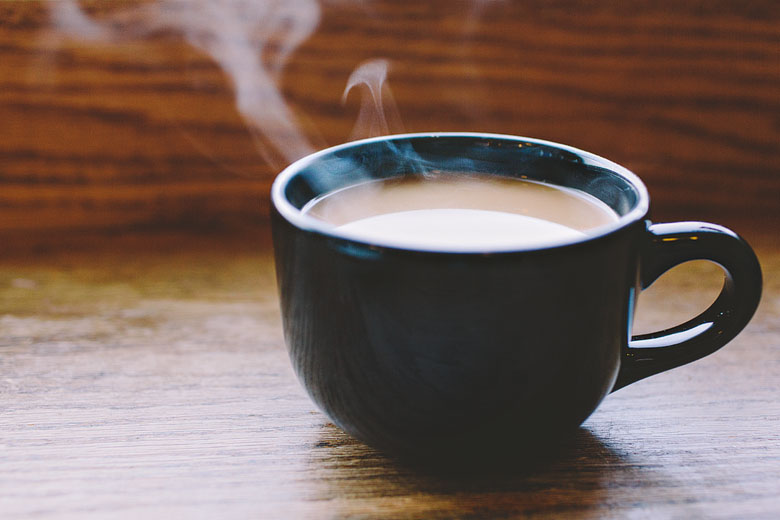 It's so easy to eat greasy food on road trips! I tried to be good and make healthier choices, starting with this cranberry-walnut oatmeal. A perfect start to the day!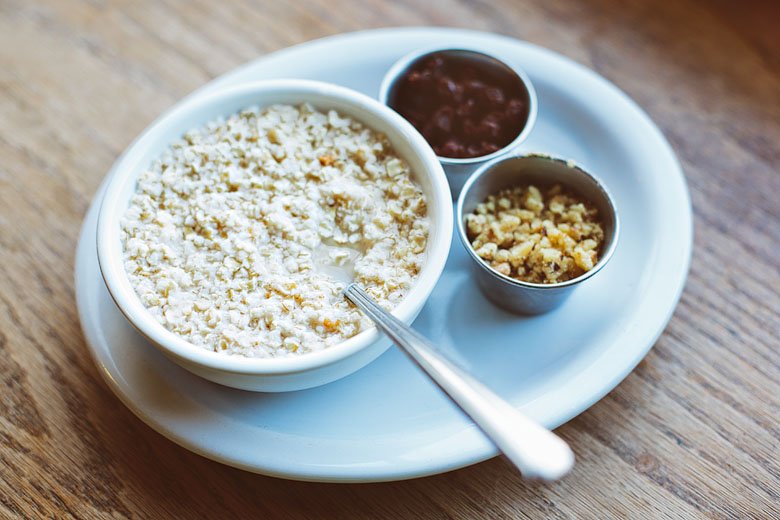 George and I may have sampled bites of this cinnamon swirl twist too. Hey, gotta keep the Sweet in the Caffeinated. For the record, it was incredible.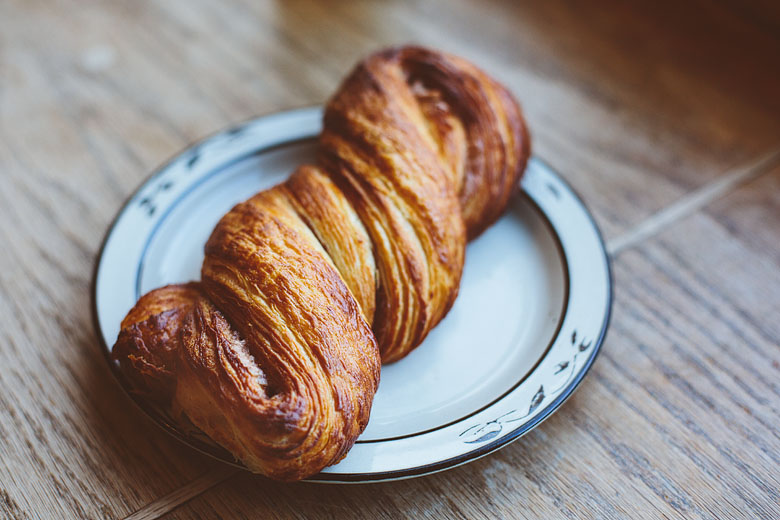 Mmmm that steam.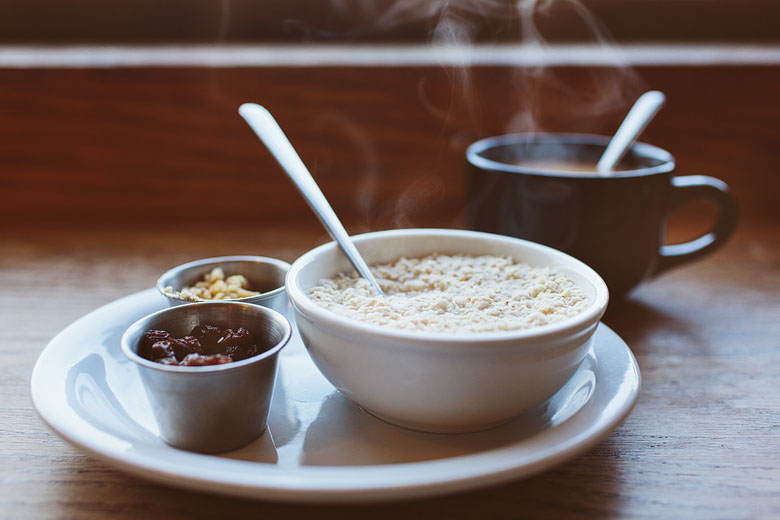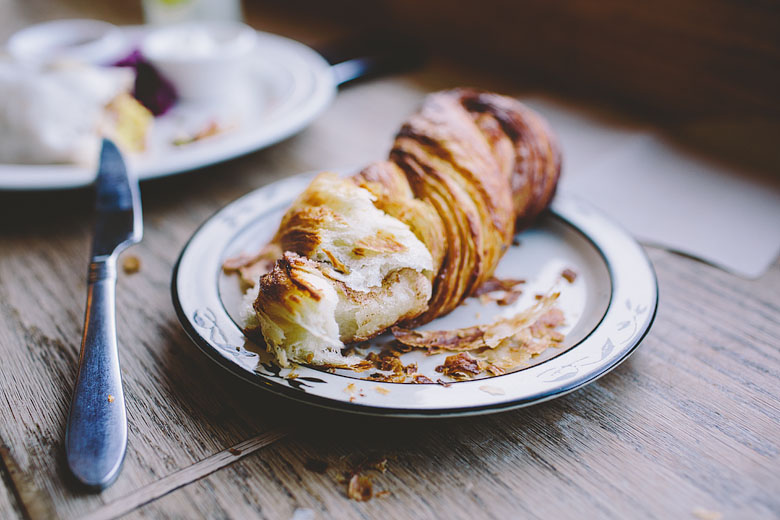 It's important to note that this is the view at the end of the street. Clouds rolling through trees must be one of my favorite things, ever.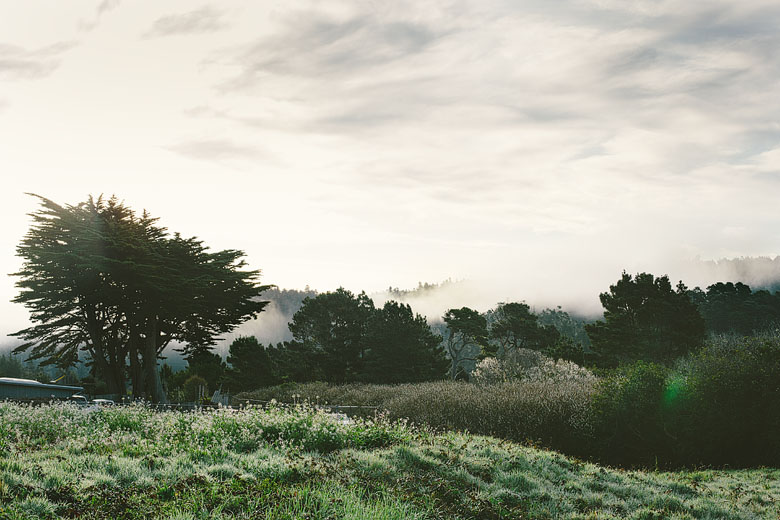 It was a long drive back to LA, but beginning the journey at GoodLife was a very wise choice! What's your favorite breakfast on a road trip?
Yum