There was once a magical time when my BFF (and our resident vegetarian contributor), Rebecca, came to visit Los Angeles. As you may know, she's currently residing in London, so it was a mega treat having her back home! Eating breakfast is one of our favorite things to do together – typically we order something vegetarian-friendly that both of us are excited to try, and then we share. It's a perfect partnership. Cafe Verona on La Brea was the perfect spot for this BFF breakfast adventure!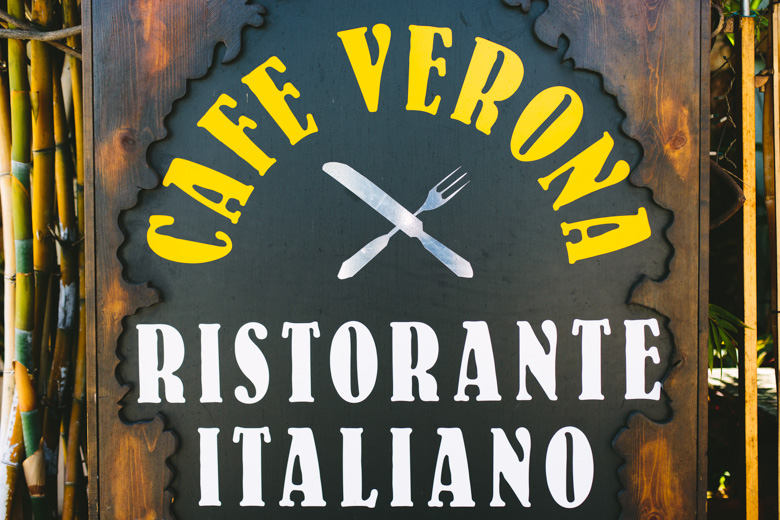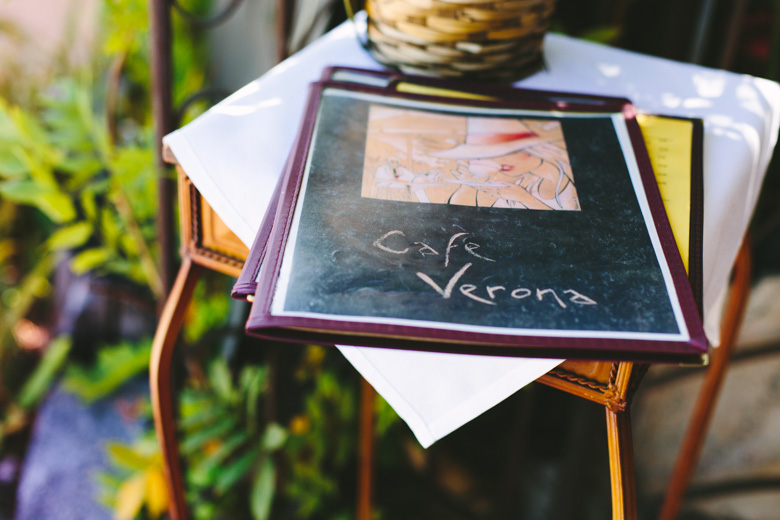 The outdoor patio at Cafe Verona is a lovely lush oasis! It made me instantly forget we were on one of LA's busiest streets.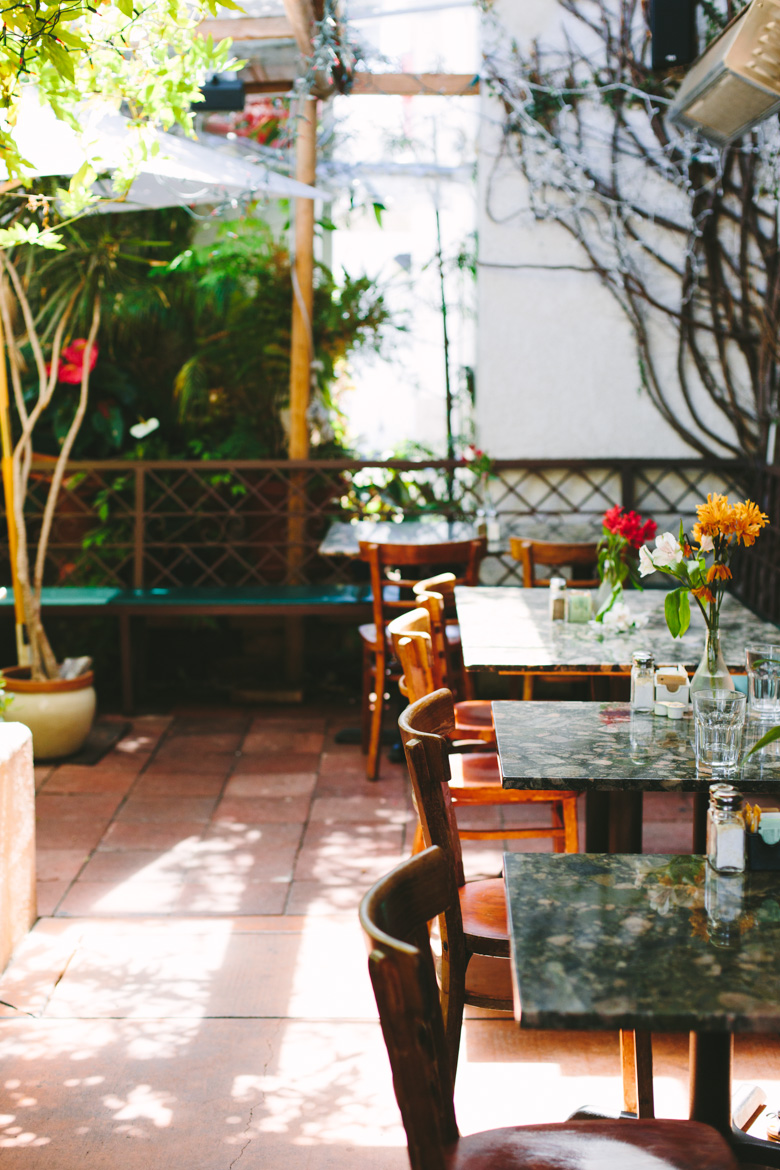 I ordered this delicious cinnamon-topped latte. Becca hadn't had her caffeine fix yet and wisely ordered a drip coffee.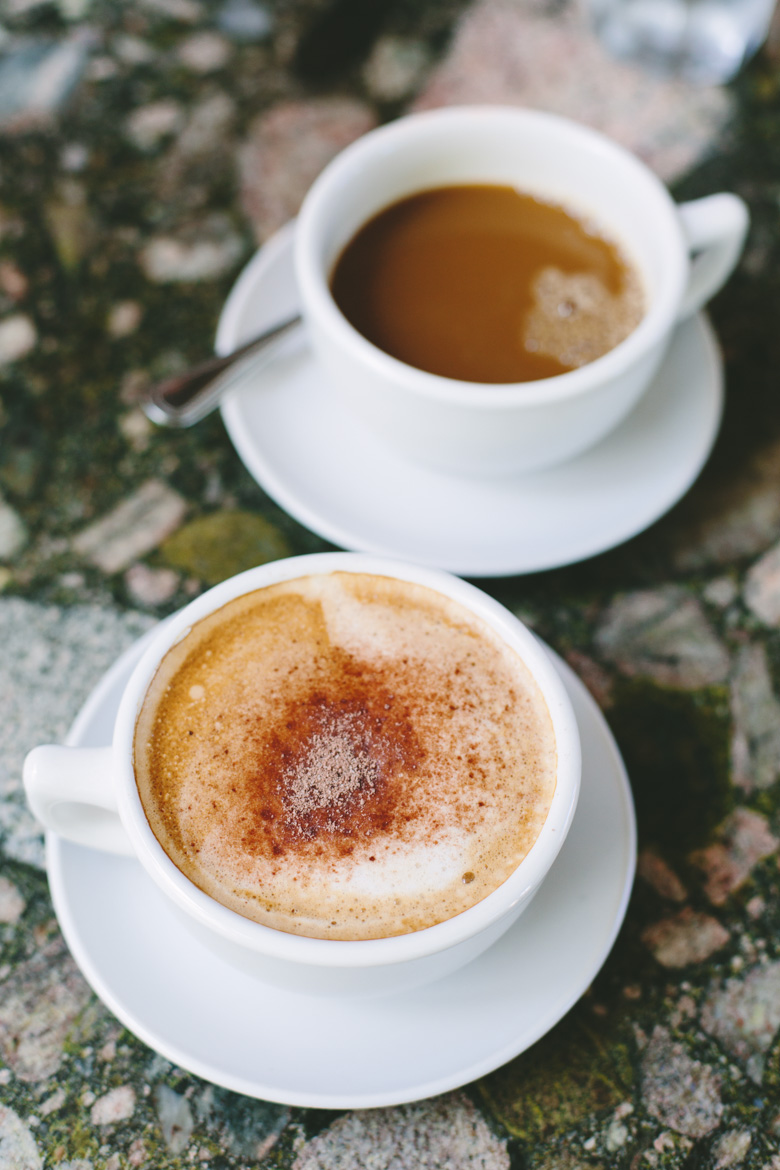 I ordered the Frittata Tricolore with avocado, tomatoes, and fresh mozzarella. It was incredible. I'm now doing dairy-free eating (more on that next month), so the memory of this cheesy deliciousness is making my mouth water! Oh, and that beauty on the side there? A sweet potato mash. Genius!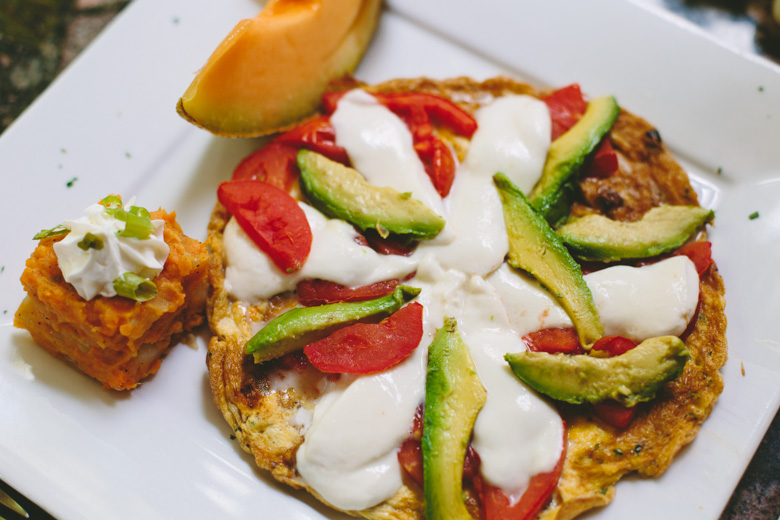 Becca ordered the Frittata DiCarciofi with artichoke hearts, goat cheese, and cheddar. Amazing!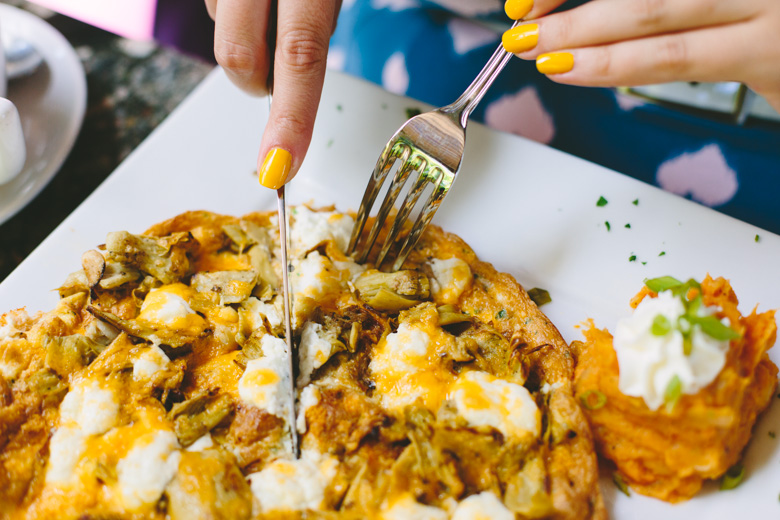 It was the best sharing my favorite meal with one of my absolute favorite people!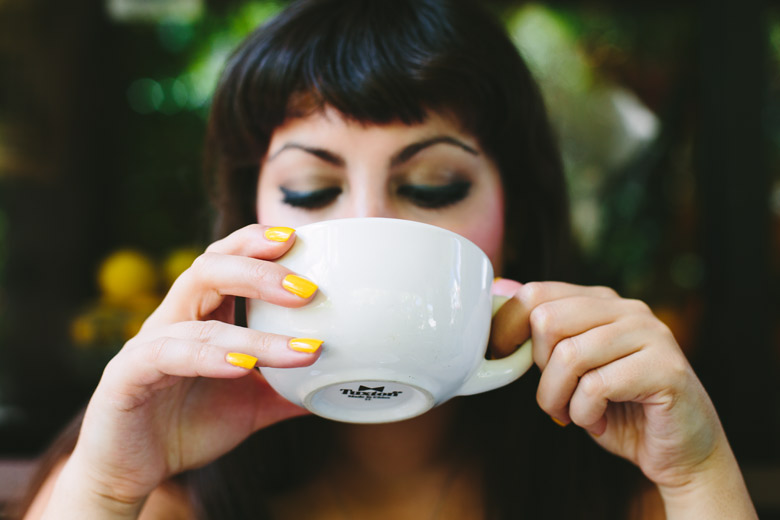 What's your favorite meal to share with your best friend?
Yum