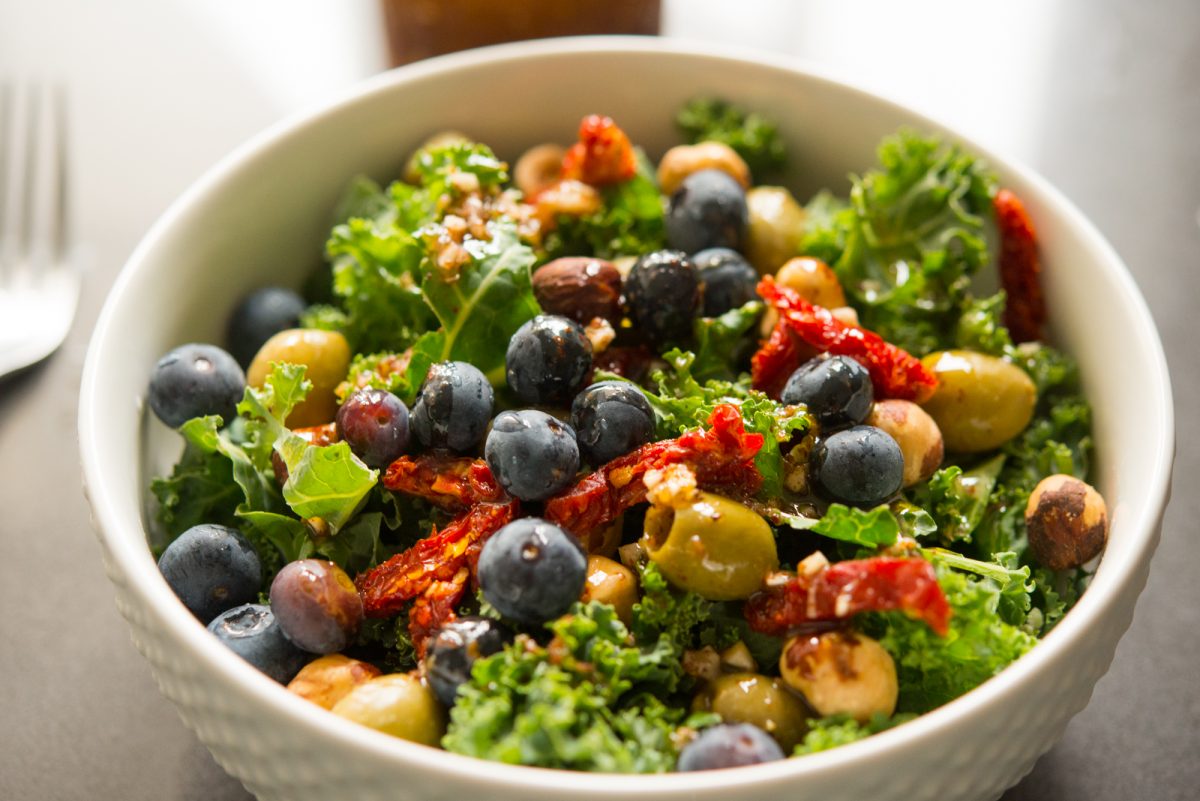 FOLKS have I got a recipe for you. This is just my new favorite thing and I've been talking about it with anyone who will listen.
My brother-in-law and his lovely GF got me a subscription to RawSpiceBar for Christmas. It works like this: you get three spice flavors monthly that are part of a collection of spices. These are pretty effin' awesome and it's only $6 a month. It's introduced me to tons of new spices and even comes with recipe ideas. GUYS this is not an ad I am just obsessed and think you should get yourself the subscription.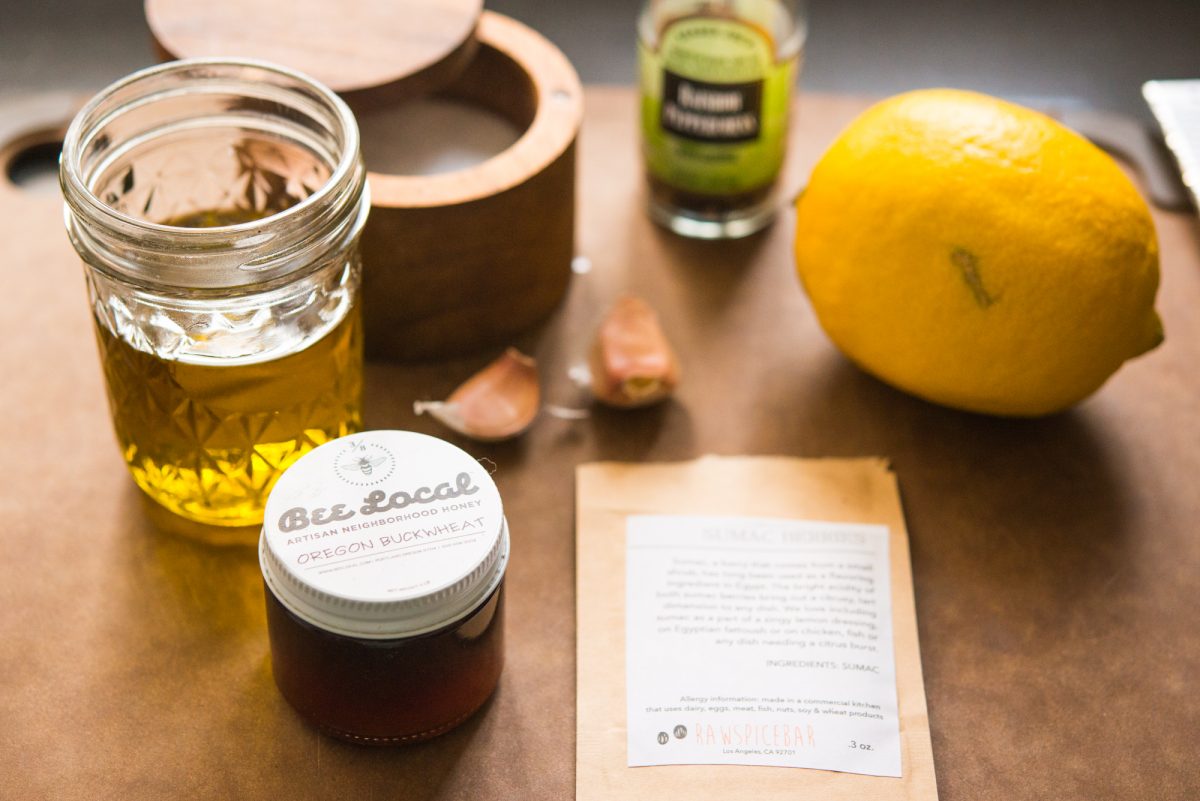 ANYWAYS the point is, I got sumac in January's Egyptian Box, and I am so.into.sumac now, you guys. Where has it been all my life? Not in my salad, and that's a damn shame.
Sumac is a berry from the sumac plant, ground up and used to spice dishes. It adds tartness to an already tart lemon dressing and just takes it to the next level. I've been putting this on everything I can get my hands on, and eating salads on salads just to use it – it's that good.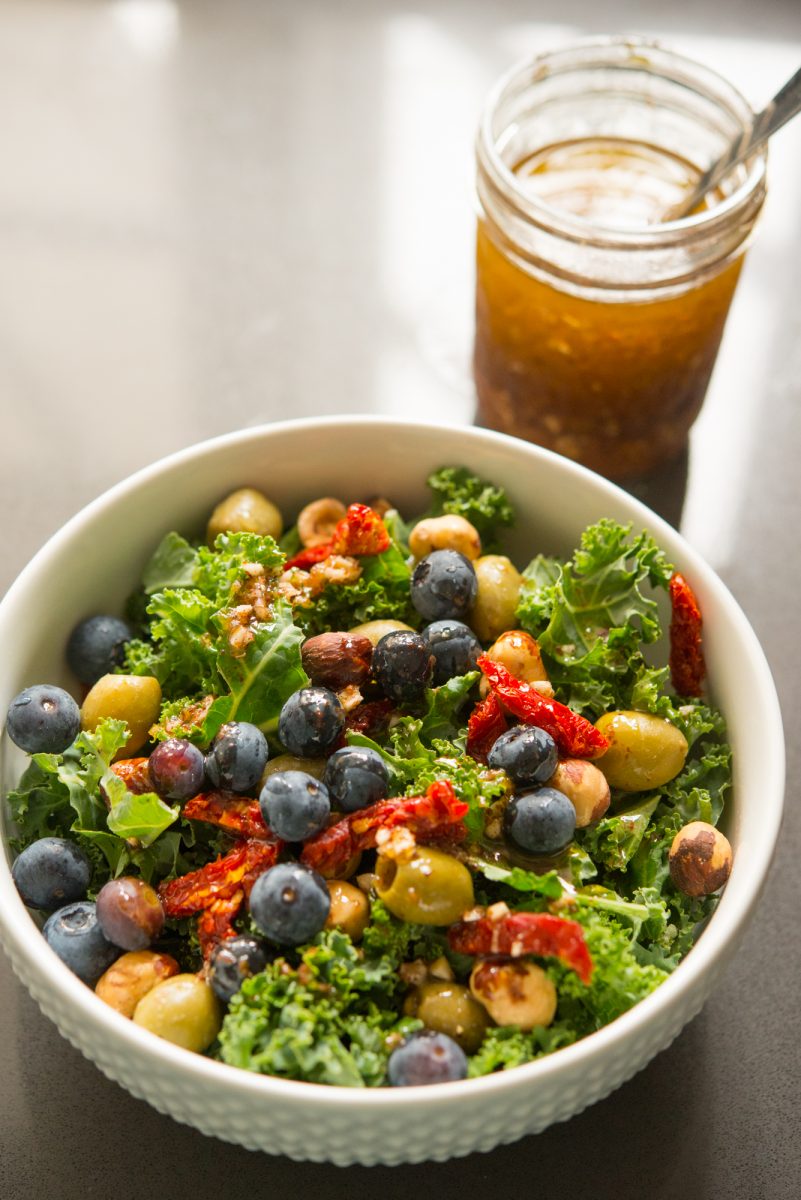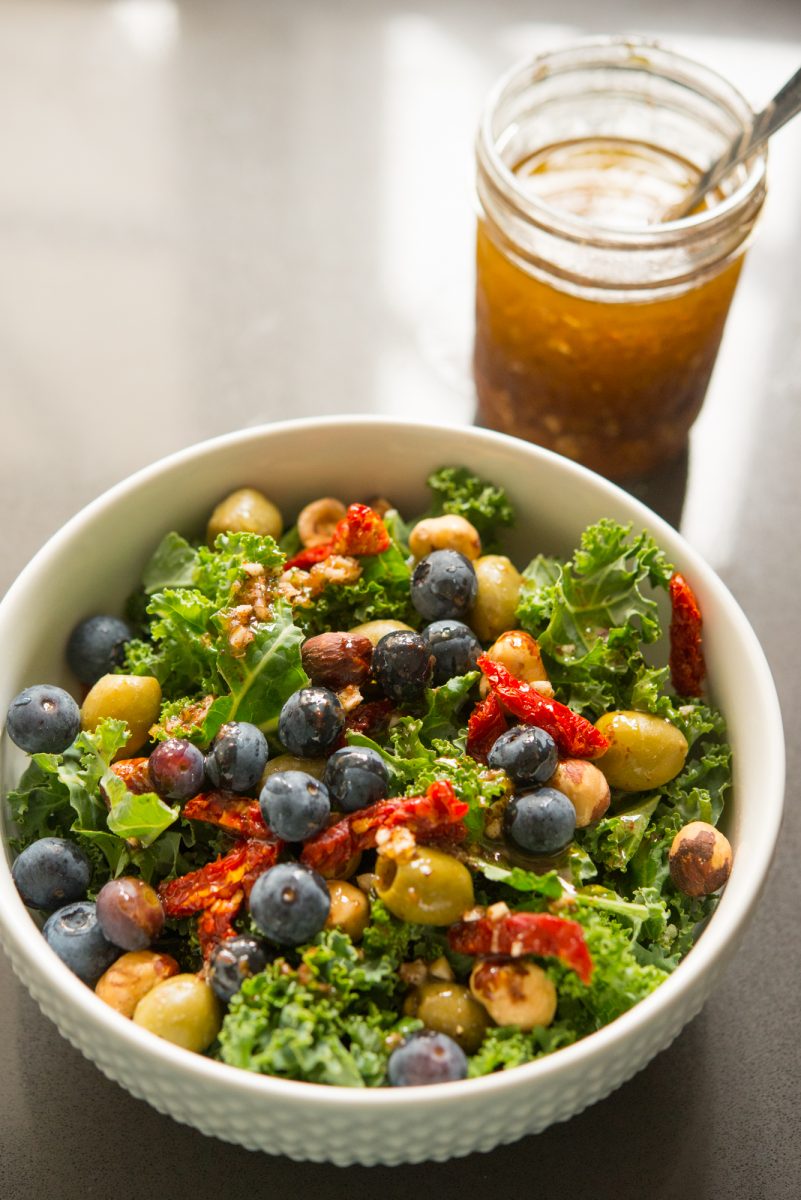 I didn't know quite what to do with it, so I followed the recipe on the card that came with it (loosely) and I was not disappointed. I am going to stock up on the stuff and keep this dressing around always, which is a pretty big deal because I don't even like dressing usually but LET ME TELL YOU THIS IS DELICIOUS IN CASE YOU WERE WONDERING. Then I just whipped up a quick salad to go with it, of random things I had around, and it was the perfect pairing!
The recipe below, but the basics are equal parts olive oil, lemon juice, some garlic, and sumac galore. Get at it you guys, you will NOT regret adding sumac to your arsenal of ingredients. Please get ready to hear about it more from me coming soon, because I love it and need to figure out how to put it in everything.
Type: Quick Meals, Salad
Author: Jennie
Difficulty: Easy
Prep Time: 10 minutes
Servings: 2 Servings
Ingredients
4 tablespoon olive oil
1 lemon, zested & juiced
4 cloves garlic, minced
1 tablespoon honey
1 tablespoon sumac
s/p to taste
1 bunch kale
2 ounce hazelnuts
1/2 cup green olives
1 cup blueberries
1/4 cup sundried tomatoes
Directions
Make dressing: mix together olive oil, lemon juice, lemon zest, garlic, honey, and sumac. The dressing, FYI, will make more than 2 servings.

Rinse and roughly chop your kale.

Mix together kale, nuts, olives, blueberries, and sundried tomatoes; toss with light dressing. Serve immediately!
[addtoany]
Yum