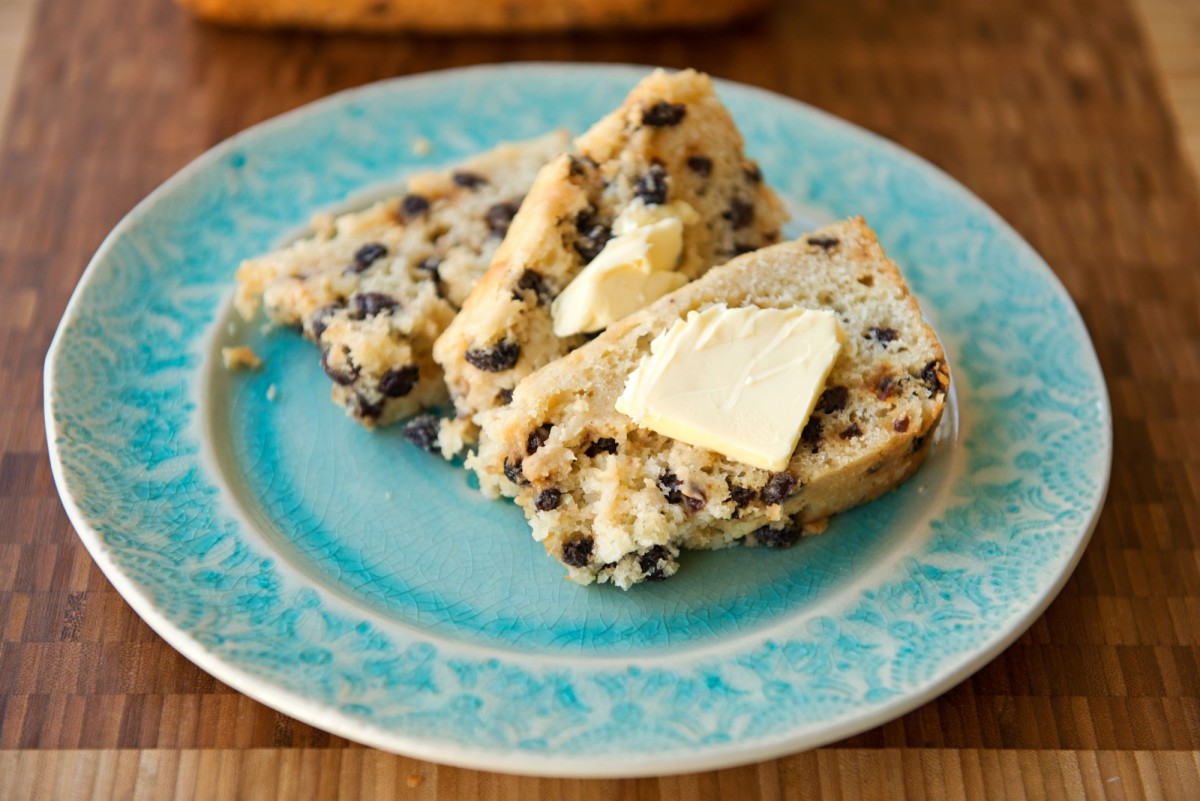 Happy St. Paddy's Day, everyone! We hope that you found some time in your weekend to have a Guinness or eat some corned beef and cabbage, or that you found a decent piece of soda bread. If you didn't, we're here to give you another recipe for delicious soda bread – this year, with currants I actually found at Whole Foods.
Growing up on the east coast, St. Patrick's Day usually meant a parade and maybe some delicious food but always we had soda bread (on the holiday and just throughout the year.) I love it, and I stated making it in college. Then, upon moving to California, I found it really hard to find currants (aka tiny raisins). On the east coast, and in the midwest, they are in every grocery store you go to, but in Los Angeles they're quite foreign.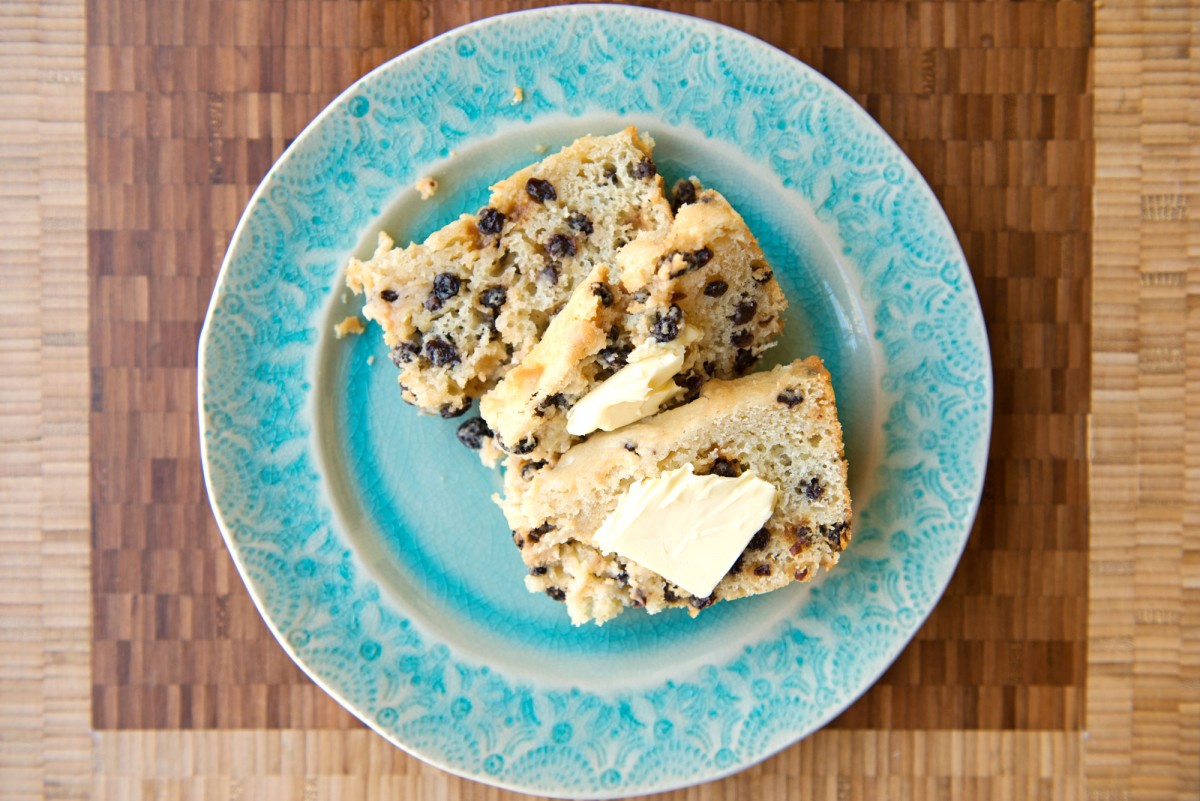 This soda bread is delicious for breakfast, and should definitely be eaten with a generous amount of butter.
Recipe:
3 cups all-purpose flour
2/3 cup sugar
1 tbsp baking powder
1 tsp baking soda
1 tsp kosher salt
1 1/2 cup currants
2 eggs, beaten
2 cups buttermilk
2 tbsp melted butter
1. Sift together flour, sugar, baking powder, baking soda, and salt.
2. Add currants.
3. In a separate bowl, beat eggs, add melted butter and buttermilk, stir.
4. Slowly add to flour mixture. Stir until combined, but don't over beat.
5. Put in greased loaf pans.
6. Bake at 30-45 minutes at 375.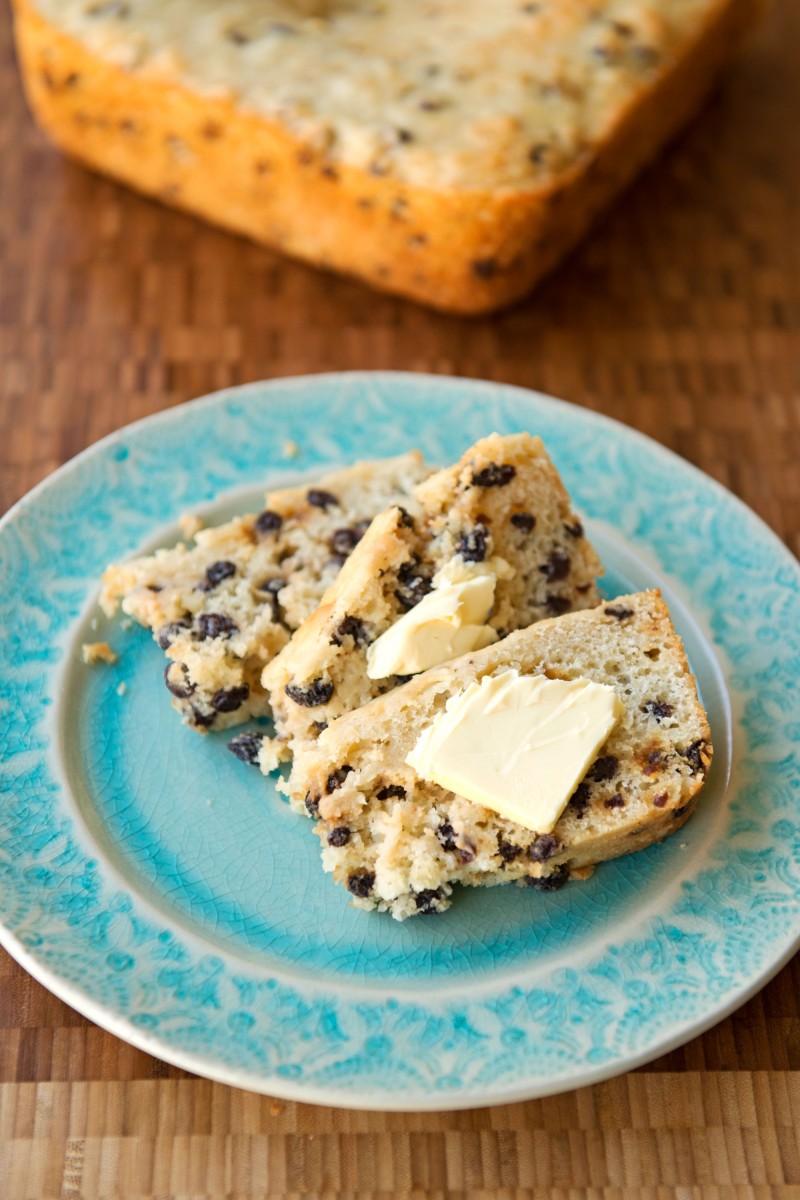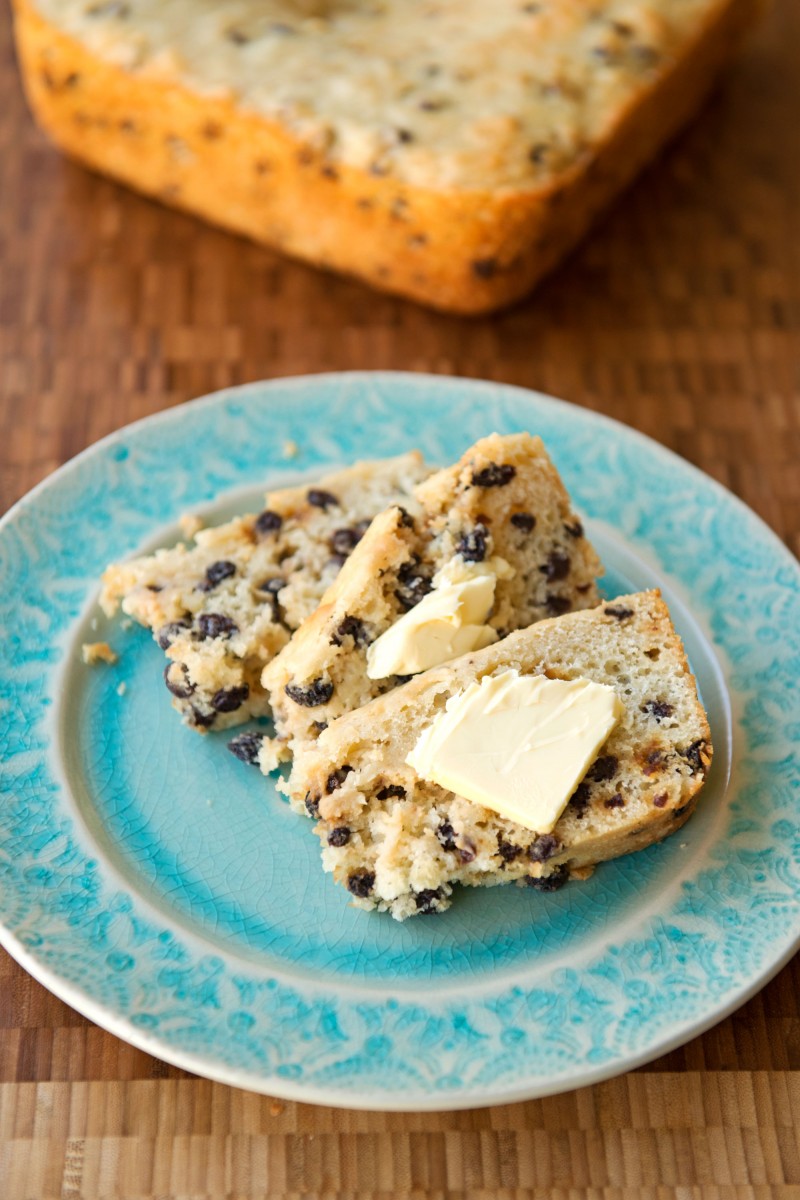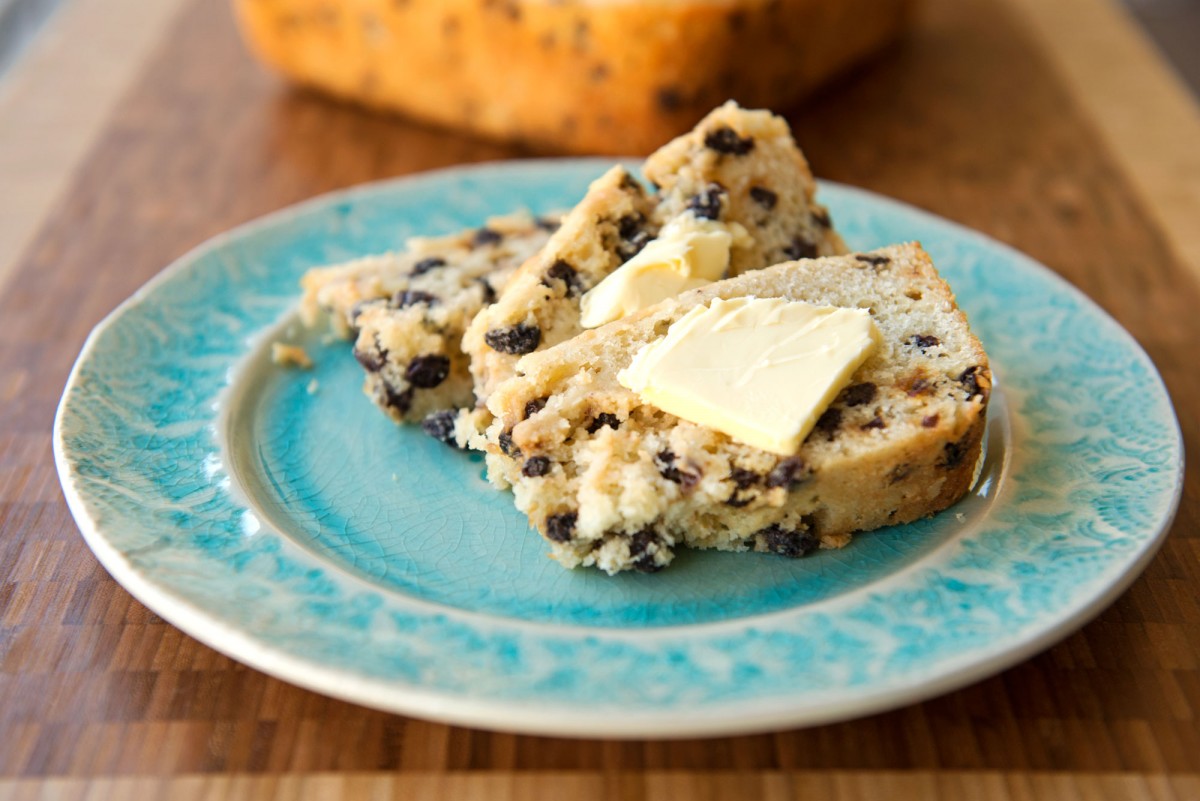 Just a note: we just switched to Kerrygold butter, and we want you to know if you're going to be eating some butter, this is the butter to be eating. It's delicious, it's from grass-fed cows, and it's a lovely consistency. No one paid us to say that, Kerrygold probably doesn't know we exist (but if they do, hi guys!) but we think you should know it's a delight.
Happy St. Paddy's day from us to you – what are you doing today to celebrate?
[addtoany]
Yum