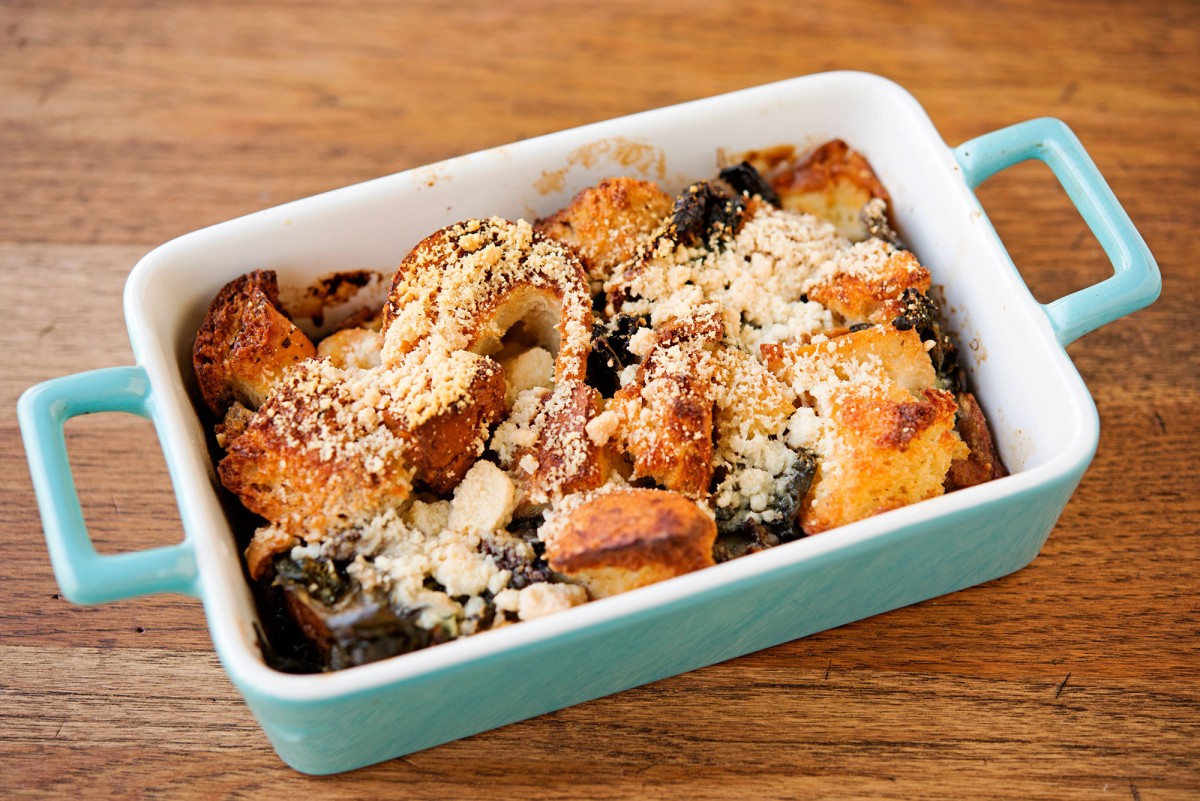 Recently, we had a craving for gluten free bread pudding. After some poking around we didn't find a recipe that quite fulfilled the craving, so we used a few as guidance, mostly Noshing with the Nolands, and struck out on our own.
From this experiment we learned the following: bread goes a long way. You probably don't need as much as you think.
This recipe creation reminded us that experimenting in the kitchen is a process. Dishes are not going to be perfect the first time around, and good recipes and balance take time to develop. We all need to cut ourselves slack sometimes – the truth is if it turns out on the wet or on the dry side you can't go wrong with baked bread, cheese, and vegetables.
Adjust the ratios of wet to dry ingredients to make this recipe just how you like it. Some people like wet bread pudding (like me!) and some people like dry (like Jennie); we think that this ratio turned out to be a good balance between the two.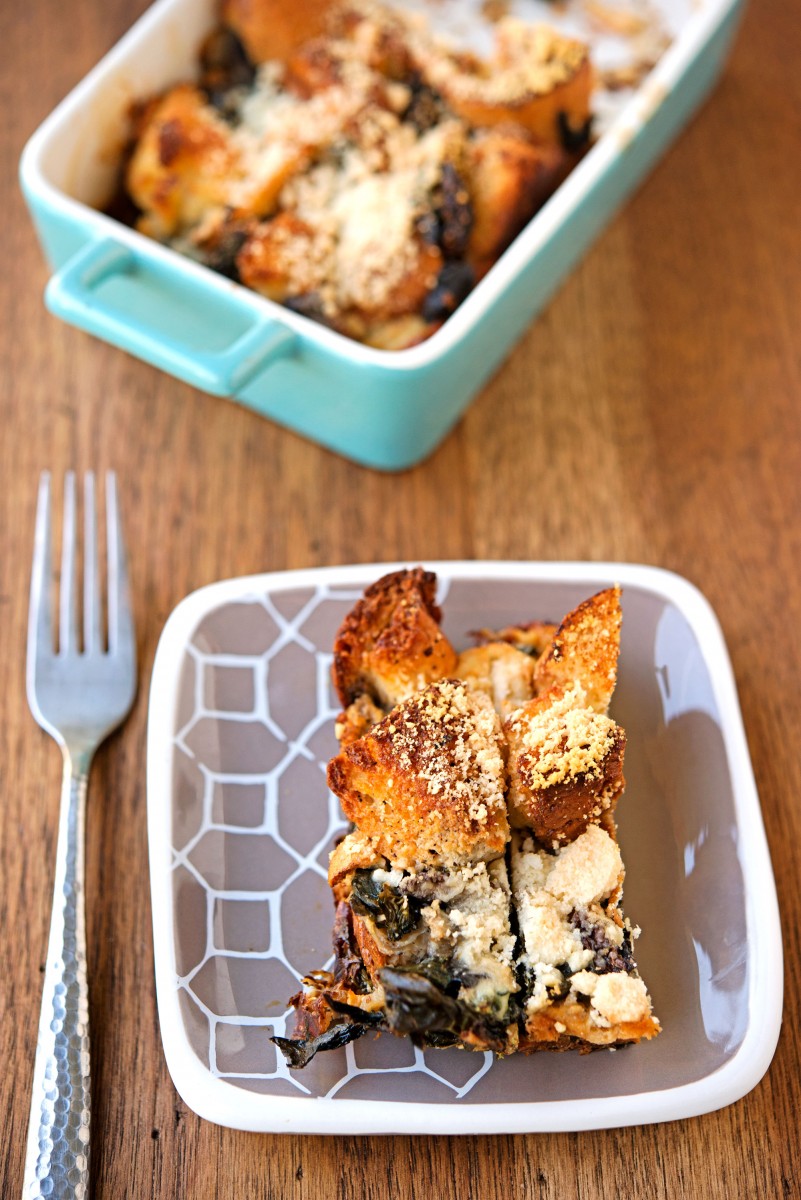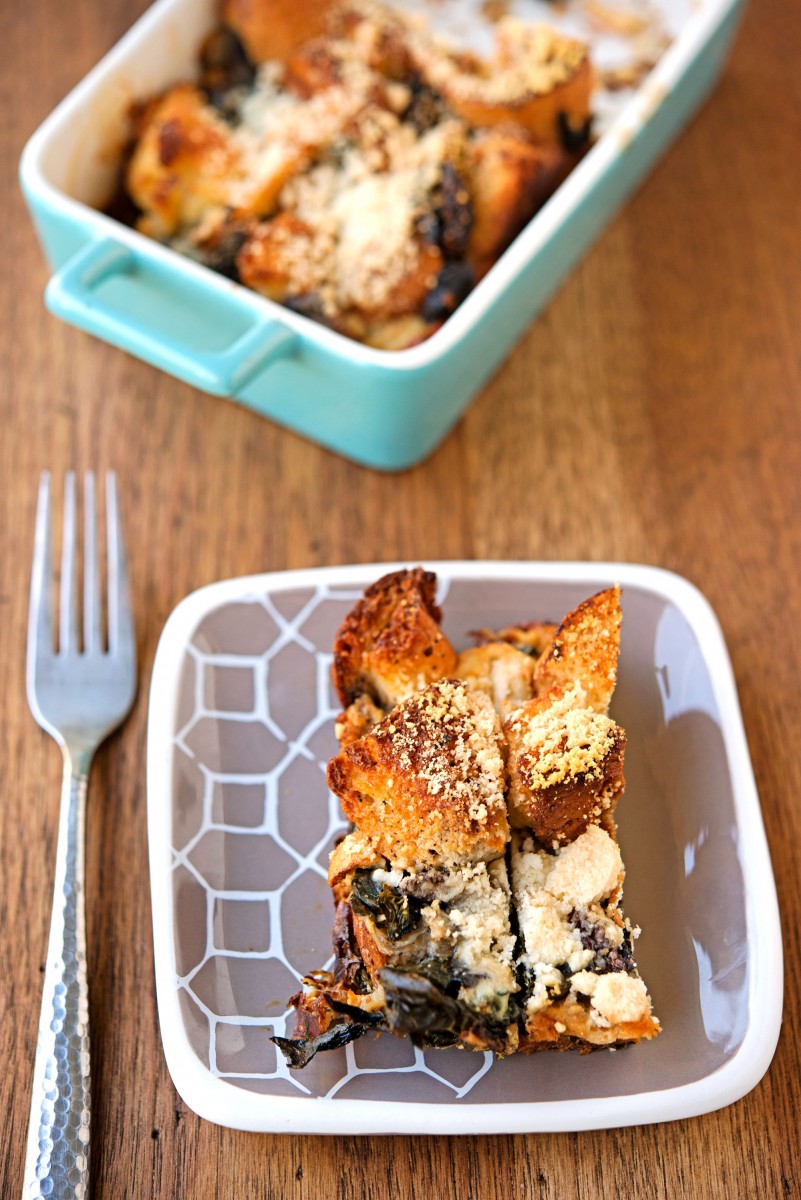 Ingredients:
10 oz. gf bread, cubed (we used Udi's hamburger buns)
5 ounces of cubed brown portabella mushroom caps (or mushrooms of your choice)
1 head broccollini, rough chopped
4 leaves of kale, rough chopped
¼ white onion, rough chopped
10 halved sundried tomatoes
6 eggs
1 cup of milk
8 oz. fontina, cubed
parmesan, for topping
salt and pepper to taste
Directions:
1) Cube gf bread and toast at 375 degrees for about 8 minutes or until slightly browned
2) Rough chop broccolini, mushrooms, kale, and onion and saute in wok until kale is wilted.
3) Mix toasted bread, vegetables, and fontina in a bowl. Add salt and pepper to taste.
4) In a separate bowl mix eggs and milk then add to bread, vegetable, and cheese mixture.
5) Place mixture in greased baking pan, top with parmesan cheese and bake for 30-40 minutes at 375 degrees. Use foil for last 10-15 minutes if browning too quickly.
What recipe have you been perfecting in your kitchen?
[addtoany]
Yum