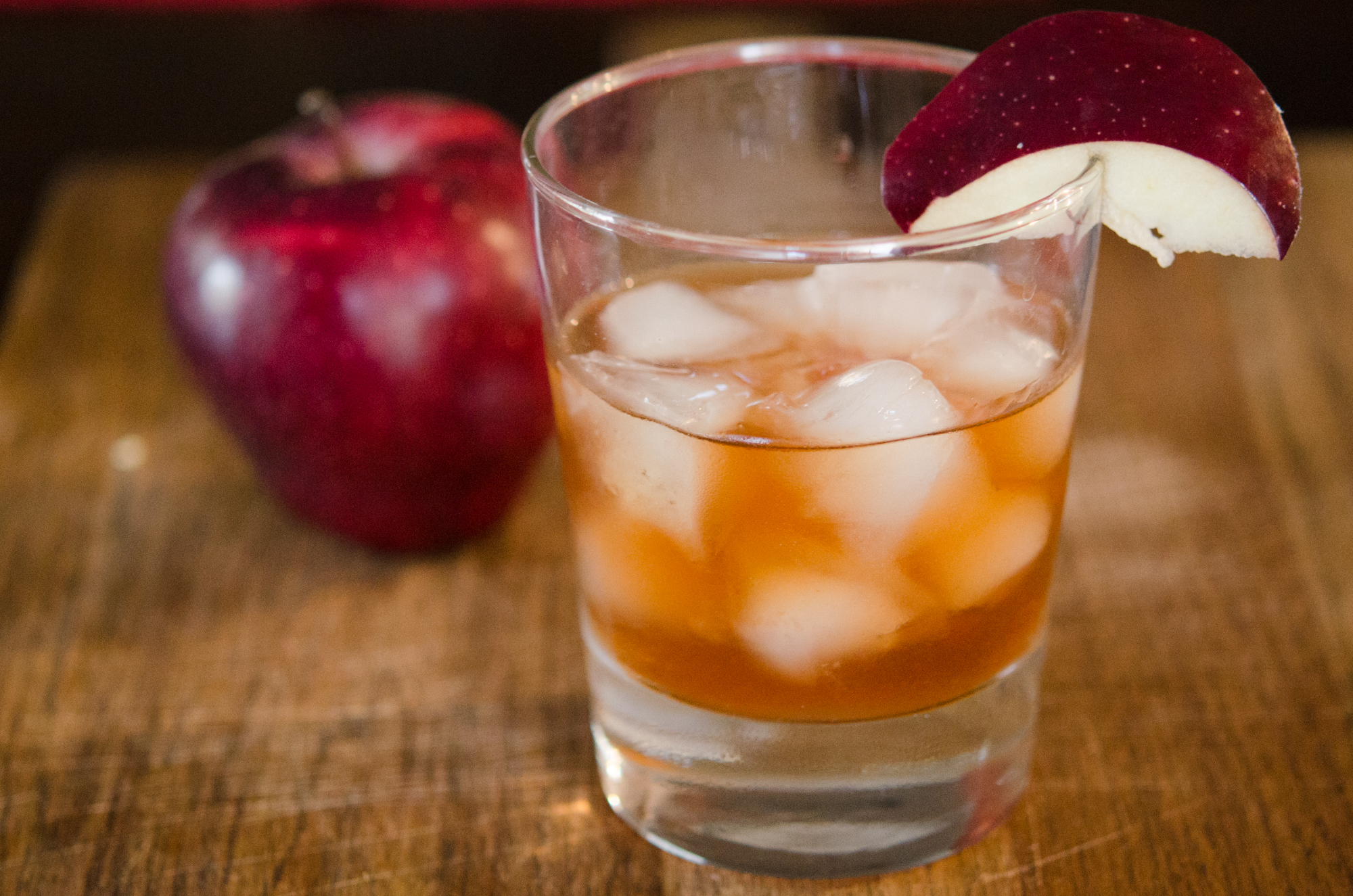 Type: Spirits
Author: George
Difficulty: Easy
Prep Time: 10 minutes
Servings: 1
Ingredients
3 ounce white rum
1.5 ounce brandy
3 slices red delicious apples
1 tablespoon sugar
1.5 ounce Cherry Coke
Angostura Bitters
Directions
Take a cocktail mixer and drop in the sugar and 2 slices of Red Delicious apples, save 1 slice for garnish.
Add a few dashes of your bitters and muddle for a few moments.
Drop in some ice and pour in the liquor components and shake for a couple seconds.
Strain into a glass with ice, add a splash Cherry Coke. Garnish with the remaining apple slice.
Yum