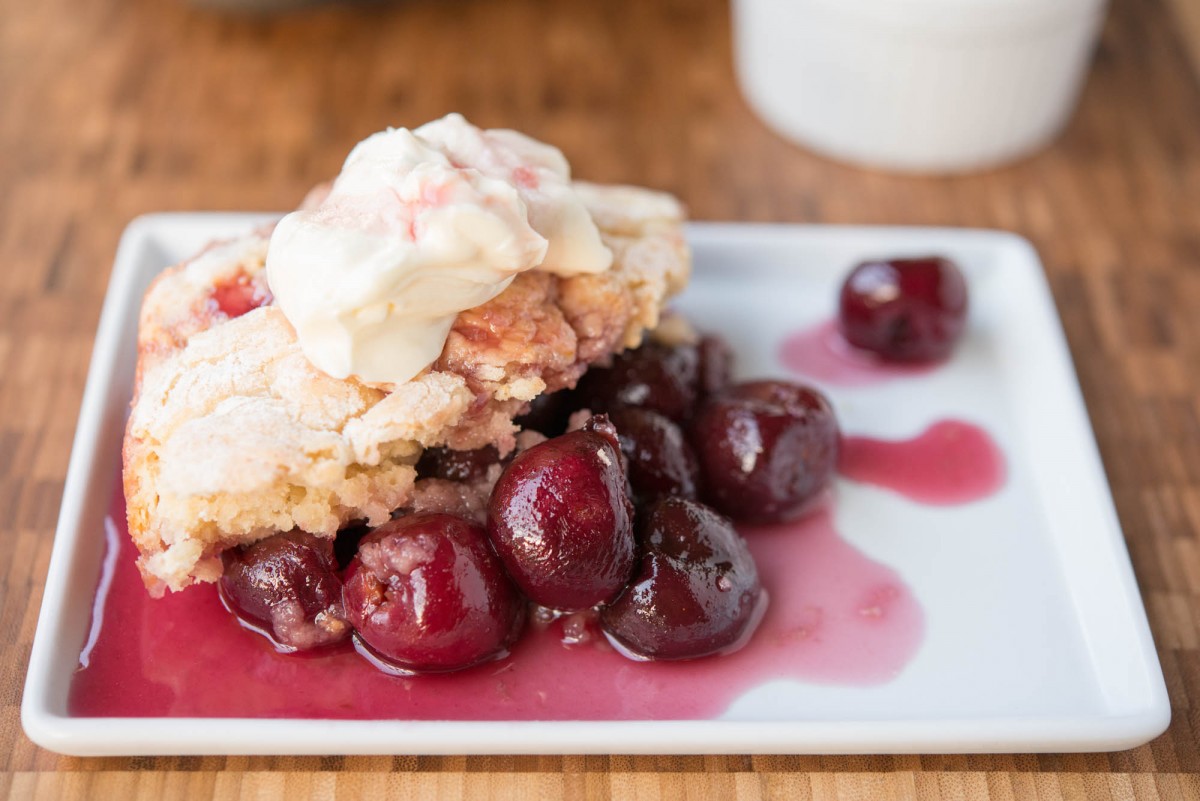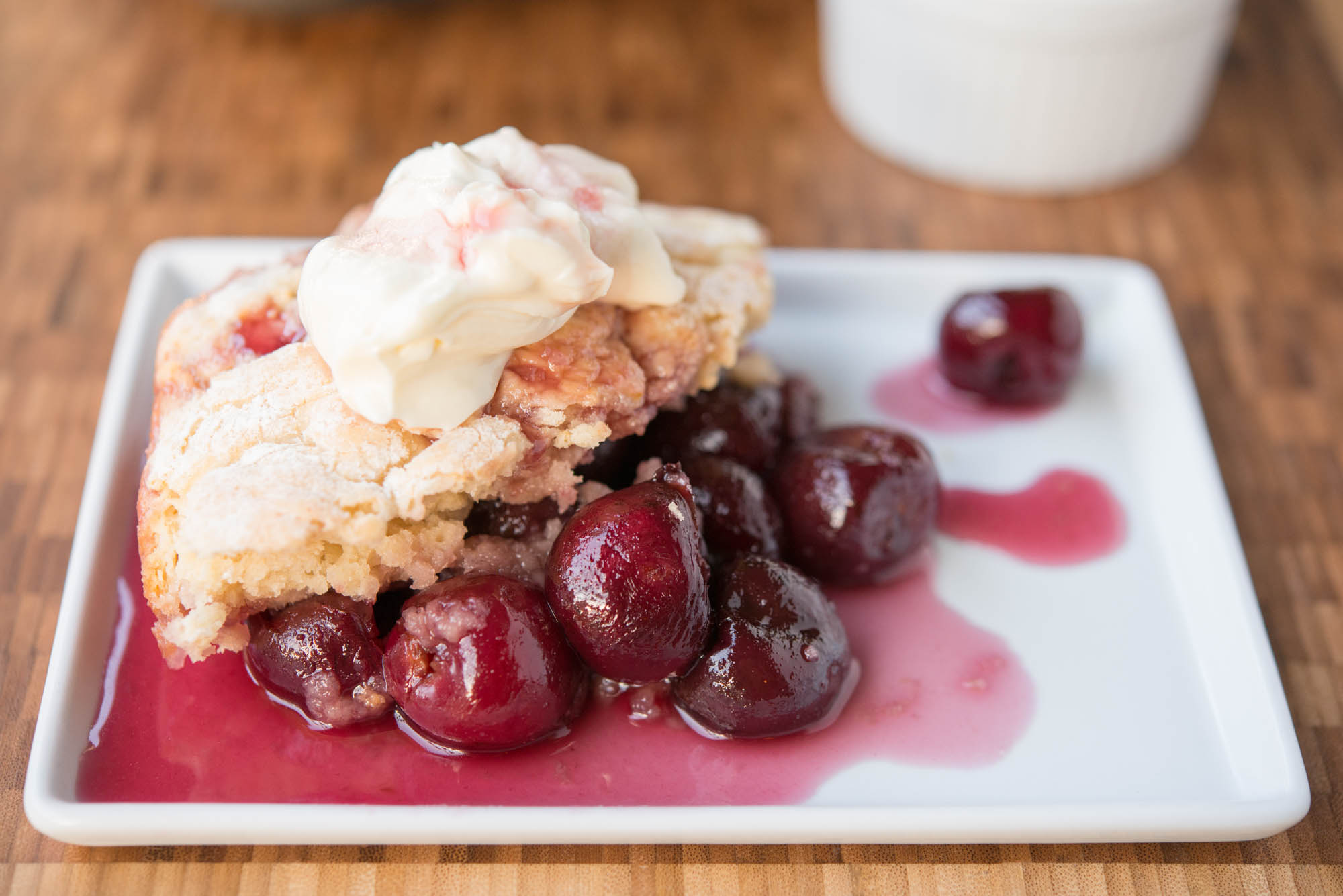 Slightly adapted from the "Bumbleberry Cobbler" recipe from the King Arthur Flour Baker's Companion, page 140
Oven temperature: 350 degrees
Ingredients:
2 pounds cherries, pitted
1 tbsp cornstarch
1 cup sugar
2 1/3 cups all-purpose flour
1 tbsp sugar (for cherries)
1 tbsp baking powder
1/4 tsp salt
4 tbsp butter
3/4 cup buttermilk
1 egg
Directions:
1. Preheat your oven to 350. Pit your cherries.
2. Grease a 2 quart dish (don't use something smaller – this will bubble up and you will regret it.)
3. Put the cherries in the pan. Mix together cornstarch and one tablespoon of sugar, then mix with the fruit.
4. Make dough: measure flour, then add remaining dry ingredients. Then, cut up your butter and add in the butter until it looks like course cornmeal.
5. In a wet measuring cup, measure out 3/4 cups of buttermilk and add your egg. Mix well.
6. Add your wet to your dry, and mix together quickly.
7. Now, turn out your dough onto a floured surface and "fold over gently until it's reasonably cohesive" (what a great quote, right?)
8. Shape your dough into a ball, then flatted until it'll cover your cherries – it's ok if it is small than your pan because it'll expand. Place it over your fruit and bake for 45 minutes.
9. Your cobbler is done when the top is brow – remove from the oven and serve after 15 or so minutes, warm.
Yum