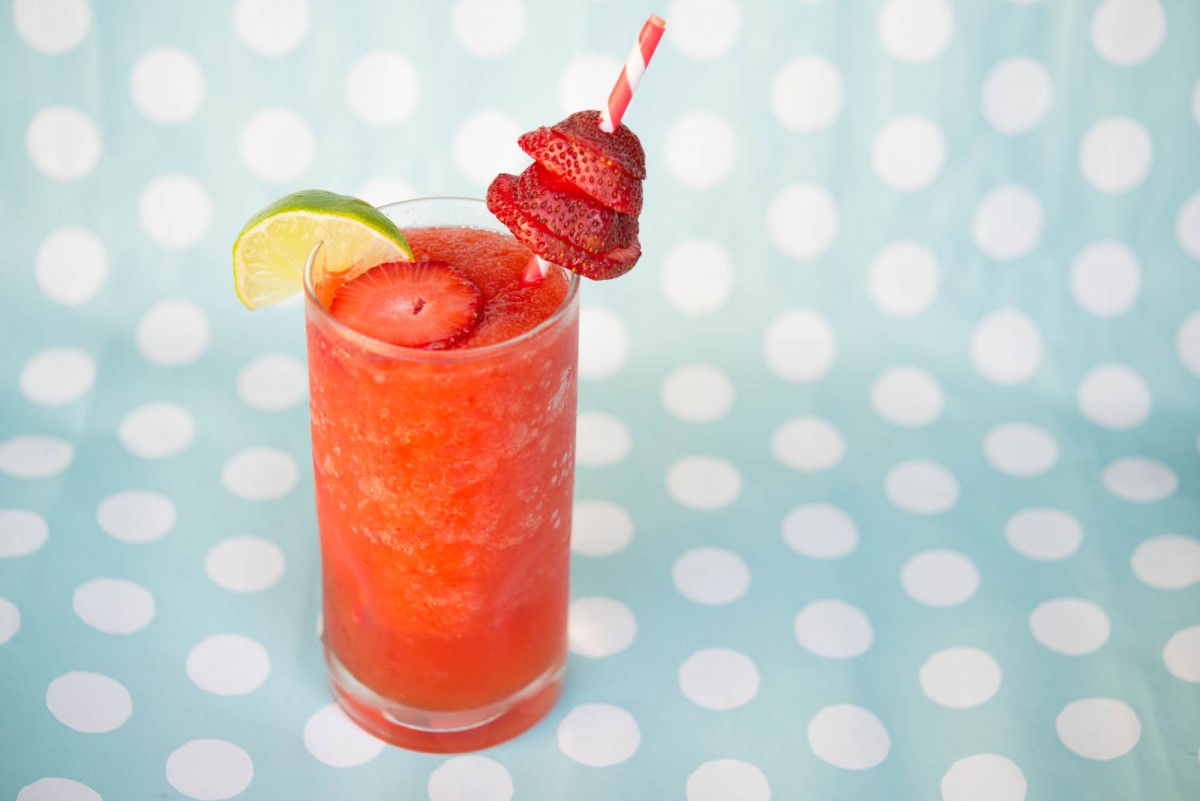 Strawberry Daiquiri
Our red drink is the tried and true go-to drink for the hot outdoor BBQ scene. Easy to make, incredibly tasty, and extremely festive! Unlike most of my drink recipes, this one can be made in bulk so you spend less time mixing and more time drinking.
Prep Time: 5 Minutes
Servings: 6-8
Ingredients:
6 cups of ice (Or enough to fill your standard blender)
4 ounces of frozen strawberries
½ cup of white sugar
1/8 cup of lime juice
½ cup of lemon juice
¾ cup of rum
¼ cup of Sprite or 7-Up
½ lb. fresh strawberries for garnish
Directions:
Simply put all the ingredients (except for the fresh strawberries) into a sturdy blender and hit chop for the initial breaking up of the ice and then puree. Let the blender do the work for you until it is at your favored level of smoothness. Then simply serve garnished with slices of fresh strawberries.
Yum