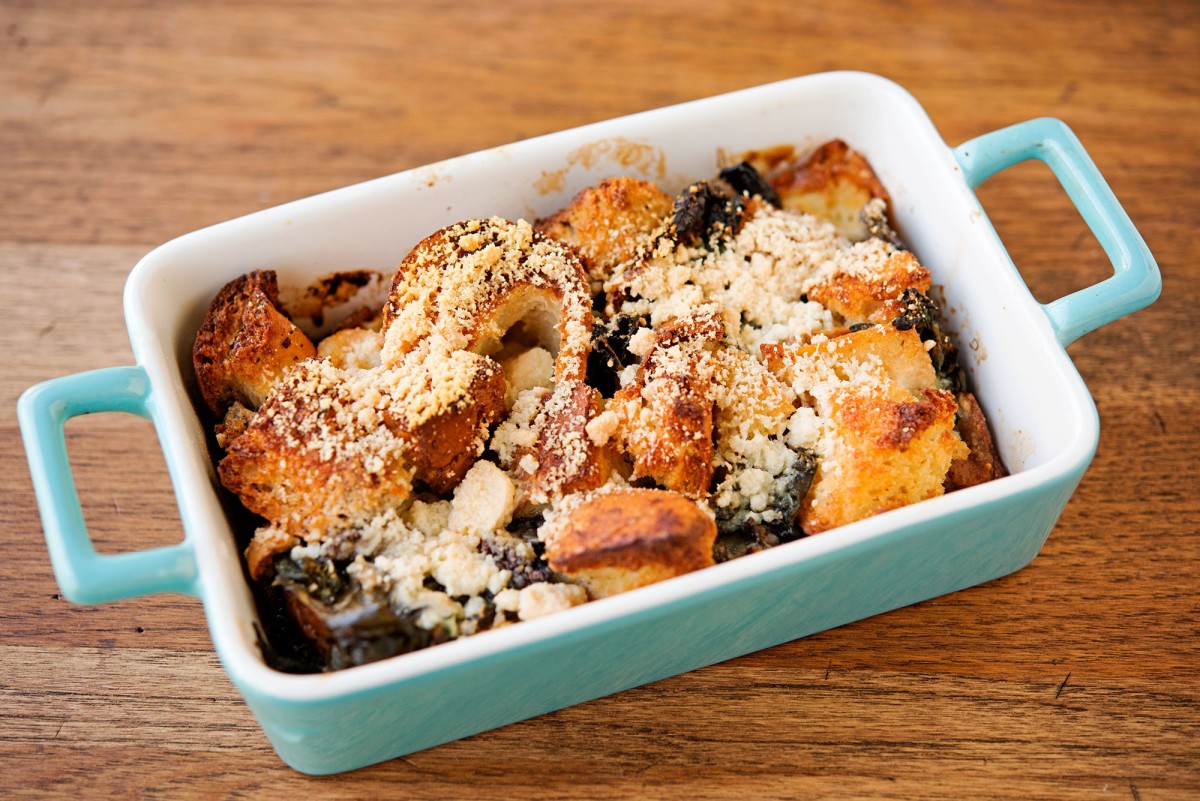 Ingredients:
10 oz. gf bread, cubed (we used Udi's hamburger buns)
5 ounces of cubed brown portabella mushroom caps (or mushrooms of your choice)
1 head broccollini, rough chopped
4 leaves of kale, rough chopped
¼ white onion, rough chopped
10 halved sundried tomatoes
6 eggs
1 cup of milk
8 oz. fontina, cubed
parmesan, for topping
salt and pepper to taste
Directions:
1) Cube gf bread and toast at 375 degrees for about 8 minutes or until slightly browned
2) Rough chop broccolini, mushrooms, kale, and onion and saute in wok until kale is wilted.
3) Mix toasted bread, vegetables, and fontina in a bowl. Add salt and pepper to taste.
4) In a separate bowl mix eggs and milk then add to bread, vegetable, and cheese mixture.
5) Place mixture in greased baking pan, top with parmesan cheese and bake for 30-40 minutes at 375 degrees. Use foil for last 10-15 minutes if browning too quickly.
Yum