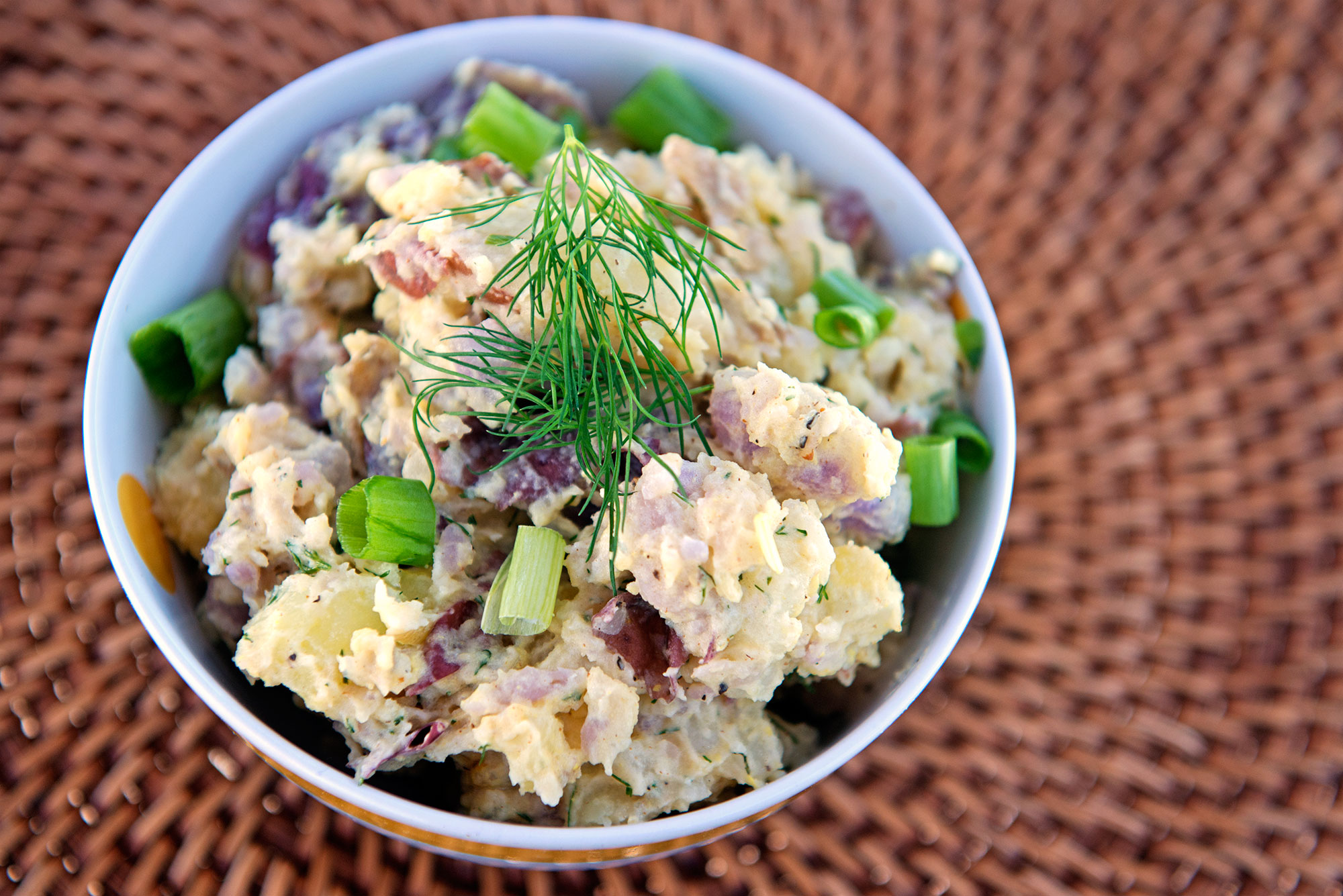 Type: On The Side
Author: Jennie
Difficulty: Intermediate
Prep Time: 15 minutes
Cook Time: 15 minutes
Inactive Time: 1 hour
Servings: 4-6 servings
Ingredients
2 pounds small potatoes
5 green onions
2-3 tablespoon mustard (I used yellow)
2-3 tablespoon apple cider vinegar
1/4 cup sour cream
fresh dill
s/p
Directions
Put a pot of water on to boil with potatoes; salt the water generously.
Meanwhile, chop your green onions (whites and greens!) and your dill.
After the water boils, start a timer for about 10 minutes. The potatoes are done when you can stick a fork in them and it slides out.
Drain your potatoes and rinse with cold water. Mash slightly so they are bite-sized pieces (use a fork or pastry blender for this - be gentle!)
Add mustard, vinegar, sour cream, and dill. Mix well. Add green onions, season with salt and pepper, and taste to season again.
Refrigerate at least one hour before serving cold with your barbecue!
Yum