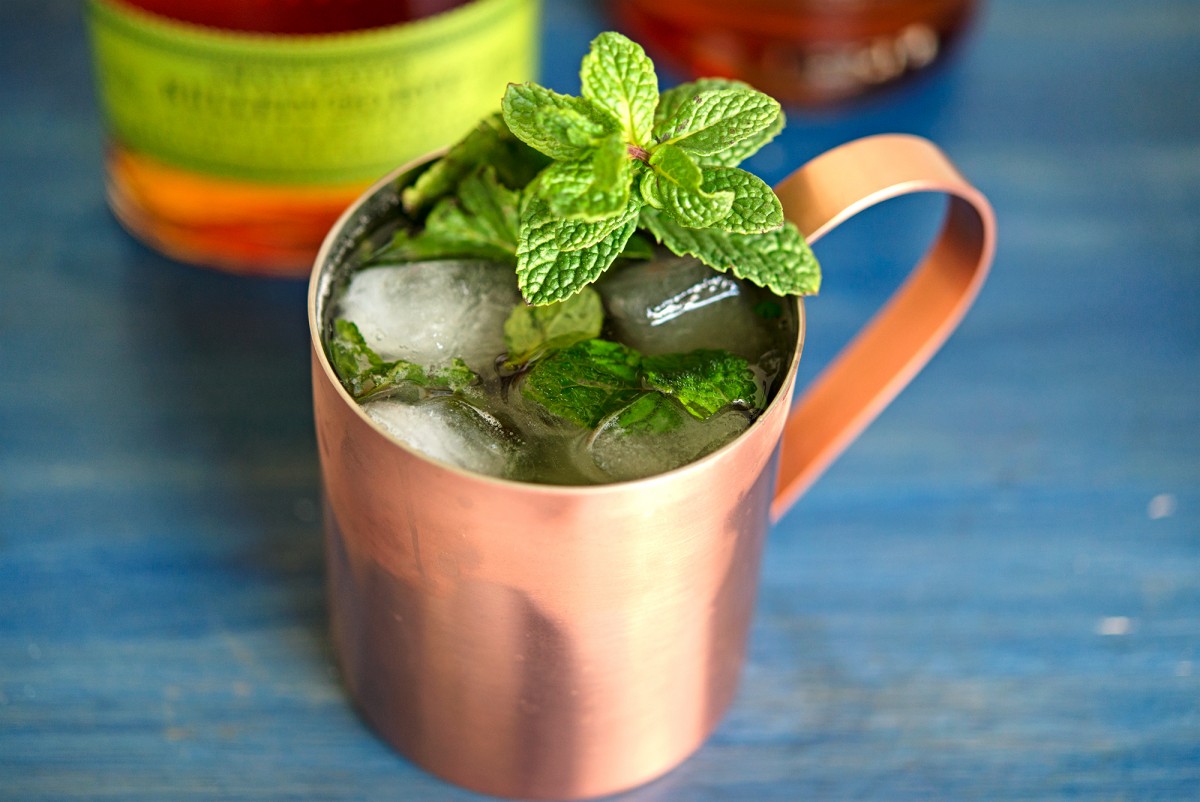 Serves: 1 drink
Ingredients:
1 cup of crushed ice
1 cube of sugar
8 mint leaves
3 ounce of rye whiskey
2 tbsp. of water
Directions:
In a glass muddle together the mint, sugar cube, and water, until it is sufficiently pulverized. Fill the glass with crushed ice and pour in the rye whiskey. Add a mint sprig for garnish.
Type: Spirits
Author: Jennie
Difficulty: Easy
Yum