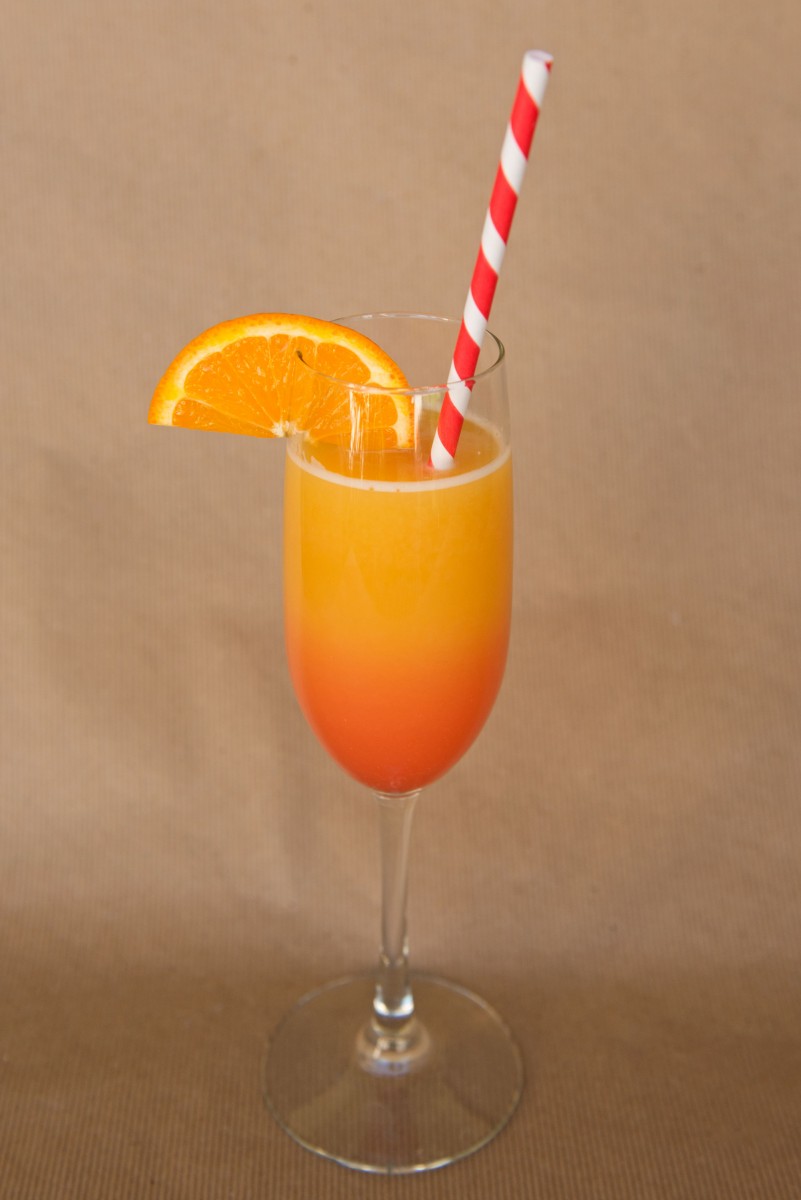 Prep Time: 2 Minutes
Servings: 1
Ingredients:
3 oz. of sparkling white wine or champagne
2 oz. of orange juice
1 tsp. of sugar
3 dashes of Angostura aromatic bitters
½ oz. of grenadine
Directions:
1. Fill your shaker with the sugar, bitters, champagne, and orange juice. Use a mixing spoon until the sugar as broken down and blended with the liquids. This should take about a minute.
2. Add ice to the shaker and vigorously shake for about thirty seconds.
3. Strain the contents into a champagne flute or wine glass and add your touch of grenadine. This is a delicious, and colorful new take on the classic mimosa!
Yum