I went to a BBQ at my friends J and A's recently, and I wanted to bring a side to share. I figured that pasta salad is a crowd pleaser, but I wanted to do something different, delicious, and fun! So I opted for orzo salad with a Mediterranean flare.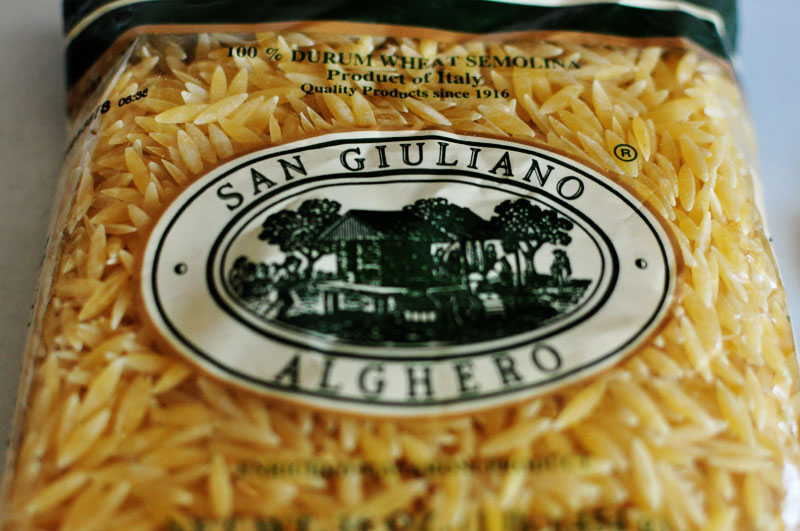 Start with orzo – boil up some water and put this in there (cooking to al dente!)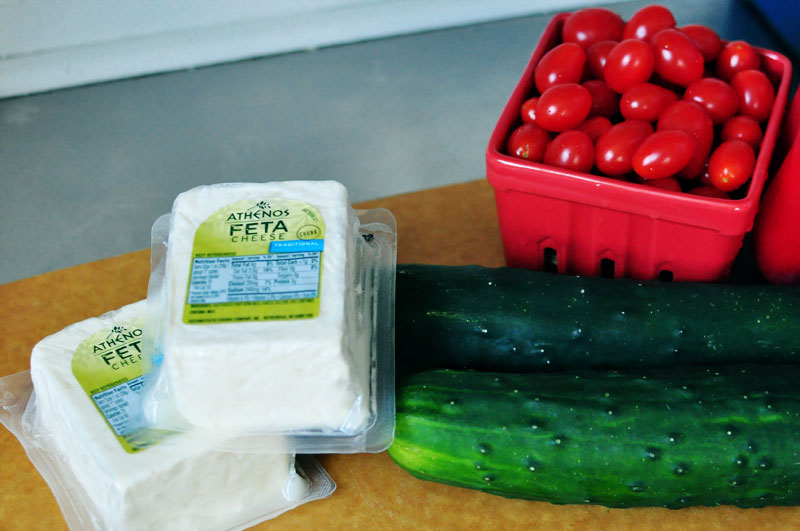 I used feta, cucumbers, and tomatoes. (And lemon olive oil and balsamic vinegar.)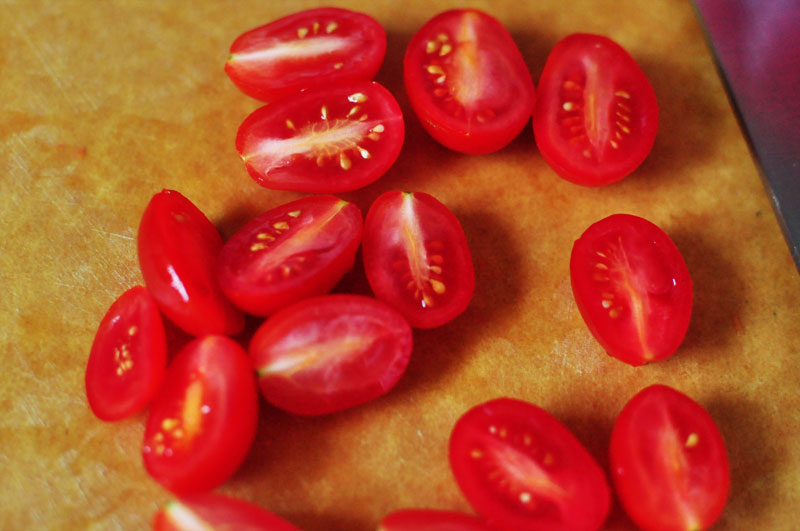 Cut your cherry tomatoes in half.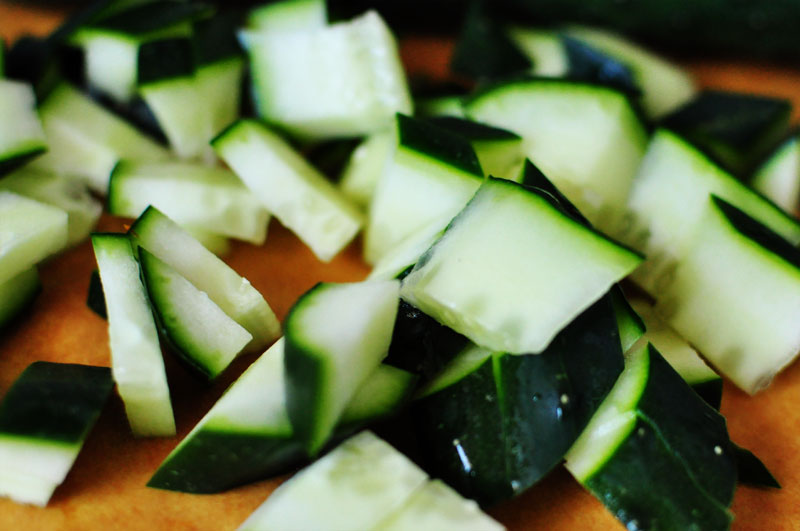 And of course, cut your cucumbers bite sized, too.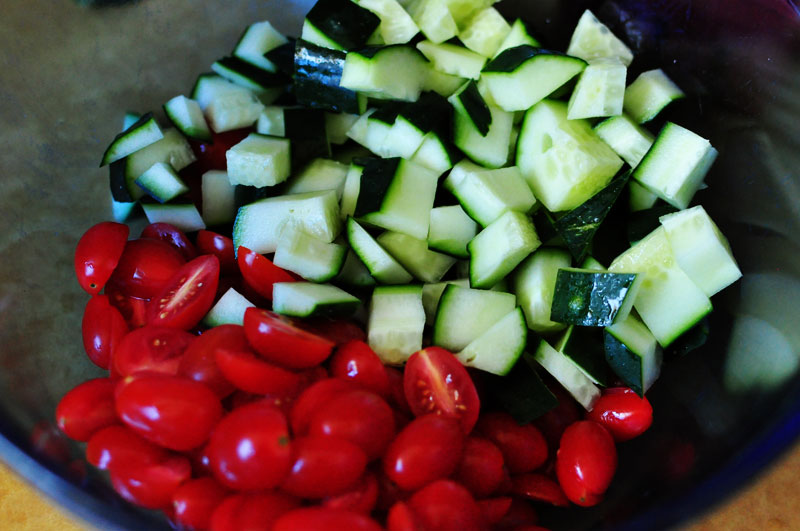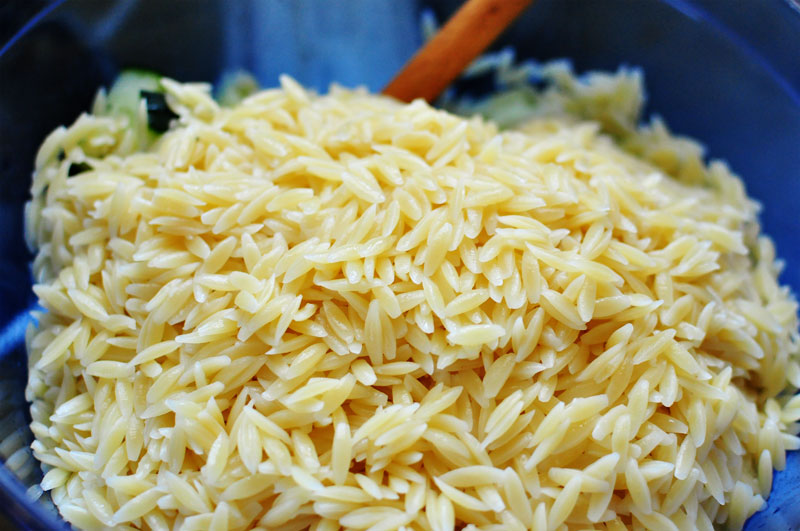 And of course, by now your pasta should be done – rinse it with cold water to cool it off.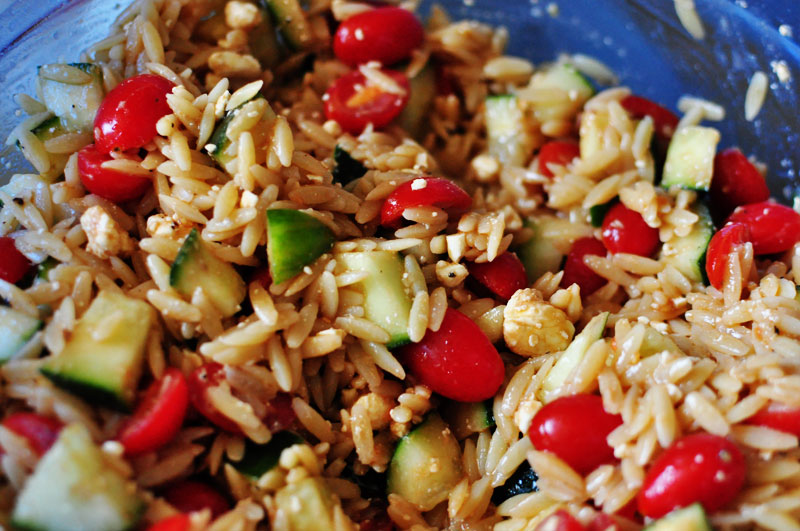 Mix (adding crumbled feta) and you're done – that's it! Orzo salad. Delicious, easy, crowd pleaser!
Recipe:
1 pound orzo
1-2 cucumbers
1 pint cherry tomatoes
2-4 oz feta
1/3 cup olive oil
juice of 1 lemon
balsamic vinegar to taste
salt and pepper to taste
Yum