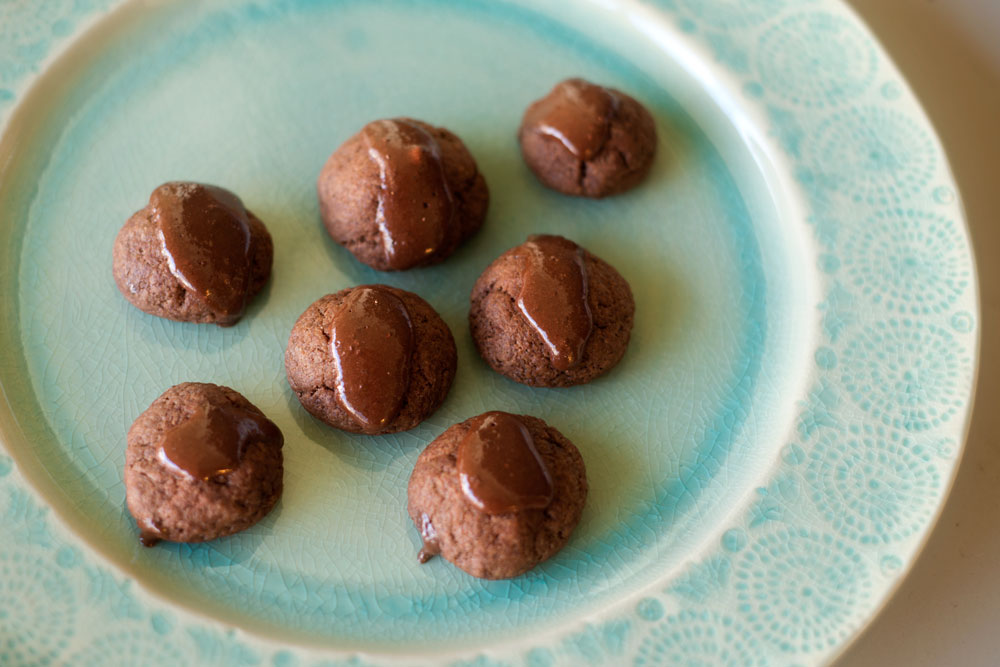 Type: Baking, Holiday, Treats
Author: Jennie
Oven Temperature: 350°
Difficulty: Intermediate
Prep Time: 20 minutes
Cook Time: 8-10 minutes
Ingredients
4 cup flour
2 cup sugar
1 cup cocoa
3 tablespoon baking powder
1 1/2 tablespoon cinnamon
2 tablespoon cloves
2 tablespoon vanilla
2/3 cup plus 2 tbsp coconut oil
1/2 cup water
2 eggs, room temp.
Frosting: 1 cup confectioner's sugar
1/2 cup milk
1 1/2 tablespoon vanilla
1/2 cup cocoa
Directions
Mix the cocoa and oil, followed by the eggs.
Add the sugar, flour, baking powder, and spices, including vanilla.
Add 1/2 cup water, until cookie dough comes together. Add a little more water if it is not coming together.
Bake at 350 degrees about 8-10 minutes; they will look slightly undercooked, but you want them to be like fudge rather than hard!
Allow to cool completely, then make icing and ice!
Yum