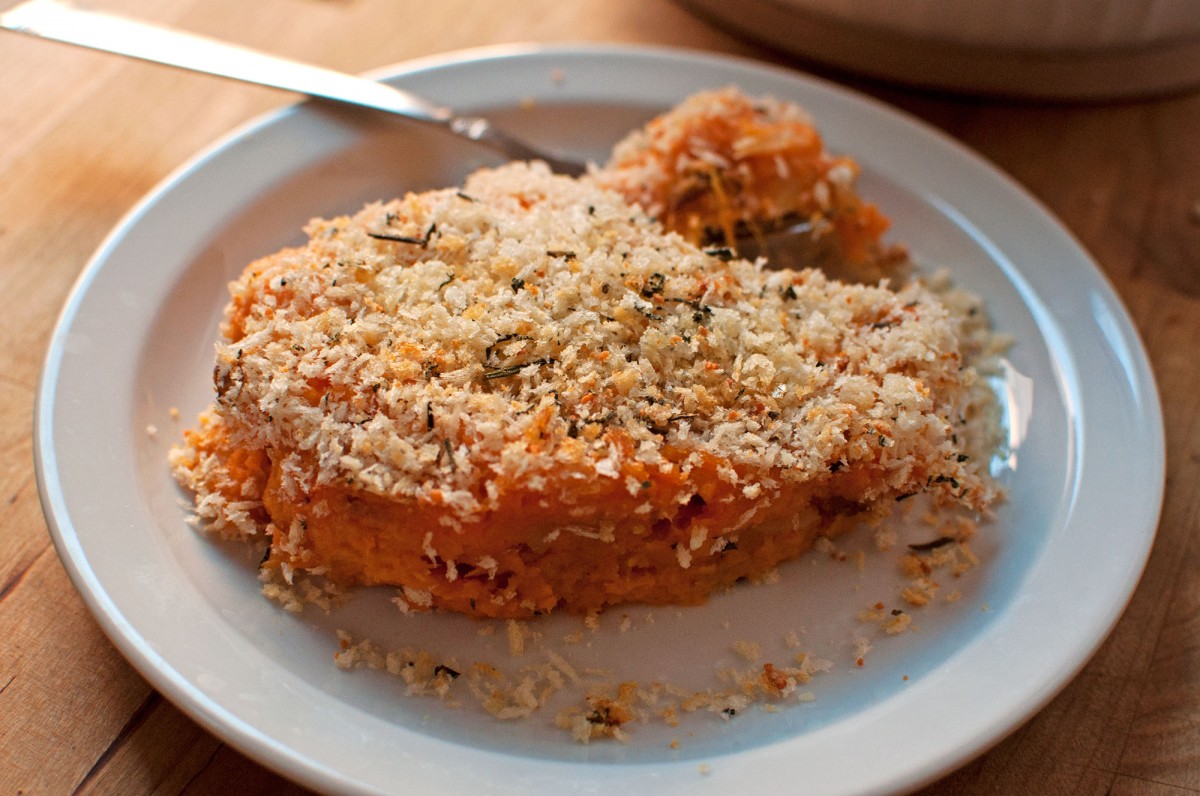 This recipe brings out the best in the sweet potatoes, but also incorporates the less beloved parsnip, and features fresh herbs that bring it to the next level. Serve at your Thanksgiving for a crowd pleaser.
Time: 1 hour, 20 minutes active
Oven temperature: 400 degrees
Ingredients:
2 sweet potatoes
4 parsnips
1 small acorn squash
s/p
olive oil
1 cup bread crumbs
1/4 cup parmesan
1 tbsp fresh rosemary
1 tbsp fresh sage
1 tbsp butter
Directions:
1. Roast your sweet potatoes, parsnips, and acorn squash at 400 degrees with a little brush of olive oil until fork tender, about 35-40 minutes.
2. Mash the sweet potatoes, parsnips, and acorn squash together in a large bowl, salting and peppering as needed.
3. Chop your rosemary and sage, then mix half into the mash. Spread your mash into a casserole dish.
4. Mix bread crumbs, parmesan, and the other half of the herbs together, with a tiny drizzle of olive oil. Spread evenly over your mash.
5. Place a tablespoon of butter on top, and stick in the 400 degree oven for another 15 minutes, or until your bread crumbs are golden brown. Serve warm next to anything, and your family/friends/guests will be pleased.
Yum