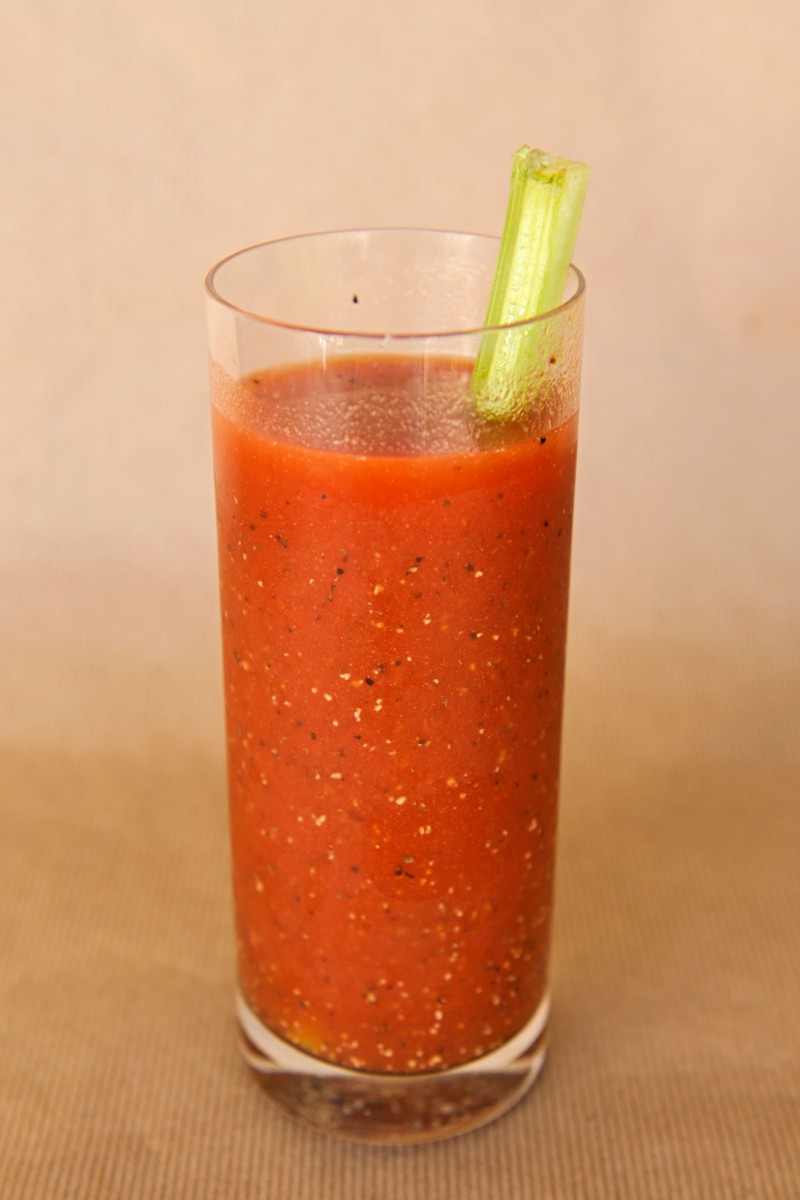 Everybody has their own Blood Mary recipe and everyone insists theirs is the best. I will not do that, I will simply say that for me natural is the real way to go and if you are using pre-made Bloody Mary mix you are cheating your guests and yourself. Often referred to as the "Hair of the Dog", it is sure to add a little spice to your morning and help that headache become a thing of the past. At least for a few hours…
Prep Time: 2 Minutes
Servings: 1
Ingredients:
1 ½ oz. of Vodka (1 Shot)
3 dashes of Worcestershire sauce
4 dashes of Tabasco
1 tsp. of celery salt
1 tsp. of black pepper
½ oz. of lemon juice
4 oz. of fresh tomato juice (not V8)
1 celery stick for garnish
Directions:
1. Drop all the ingredients into a shaker filled with ice. Shake vigorously for about a minute. Strain the contents into a Collins glass and garnish with the celery stick.
Yum