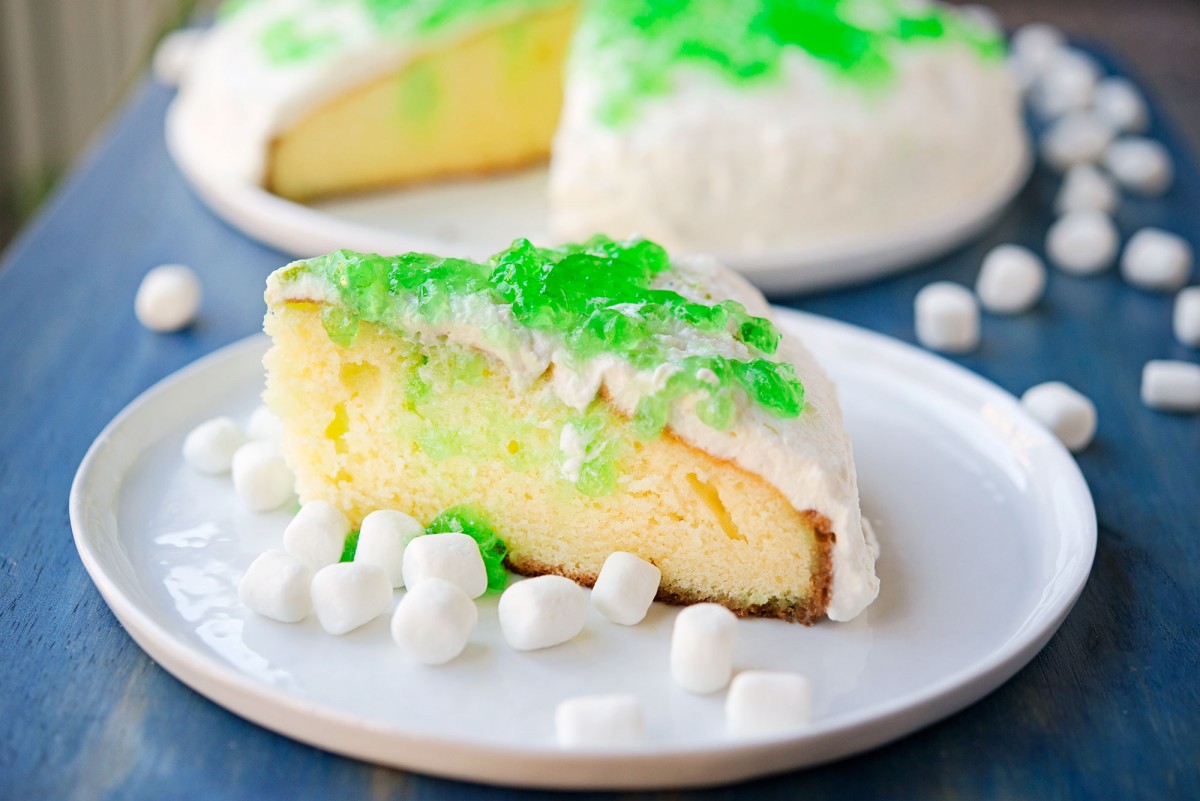 Ingredients
1 box King Arthur Flour Gluten Free Yellow Cake Mix
½ cup butter
2 tablespoons coconut oil
4 eggs
2/3 cup milk
1 package green Jello (I used lime flavored)
1 carton whipping cream
Directions
1. Prepare the cake mix per the instructions from the intrepid souls at King Arthur Flour.
2. Let the cake cool for 5 minutes in its pan, then gently remove and place on a cooling rack.
3. Meanwhile, prepare the jello packet according to the instructions.
4. When the cake is completely cooled, put back into the pan and using a knife or fork, poke holes, from top to bottom, all over the cake.
5. Pour the liquid Jello over the cake, focusing especially on the holes you just poked. (pour a small bit of Jello into a cup and refrigerate if you would like to top your cake with ectoplasm like we did).
6. Refrigerate the cake for at least an hour.
7. Beat the whipping cream until it forms stiff peaks. Frost as you like. Enjoy!
Yum