So for a friend's birthday recently, I made flourless chocolate cake. This cake also happened to be gluten free, which was perfect for her and our other office mates who also can't eat gluten!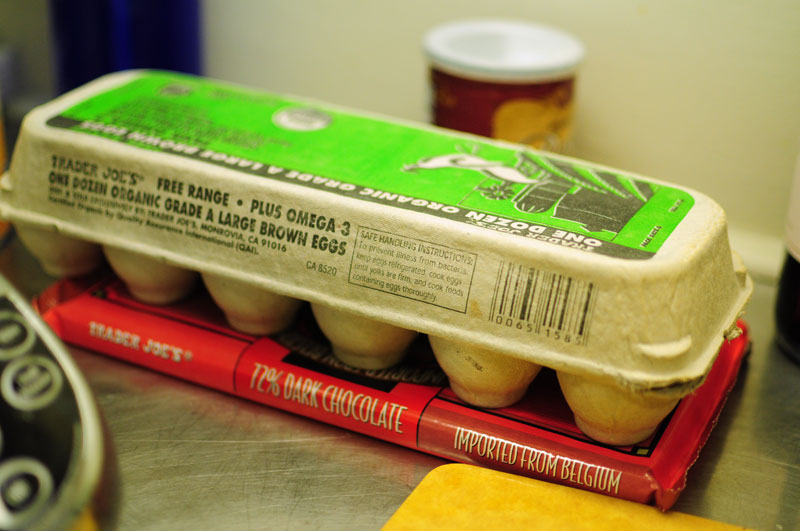 This recipe is basically chocolate and eggs. And sugar, and butter. And coffee. (And vanilla.) (and cocoa powder.) So basically…it's a cake, without flour…but I guess you probably figured that out, huh?
This recipe didn't work like "magic" as it was claimed, but it was sure delicious. I blame it on my food processor, which is was only 3 cups. RIP, food processor (it just couldn't handle the chocolate!)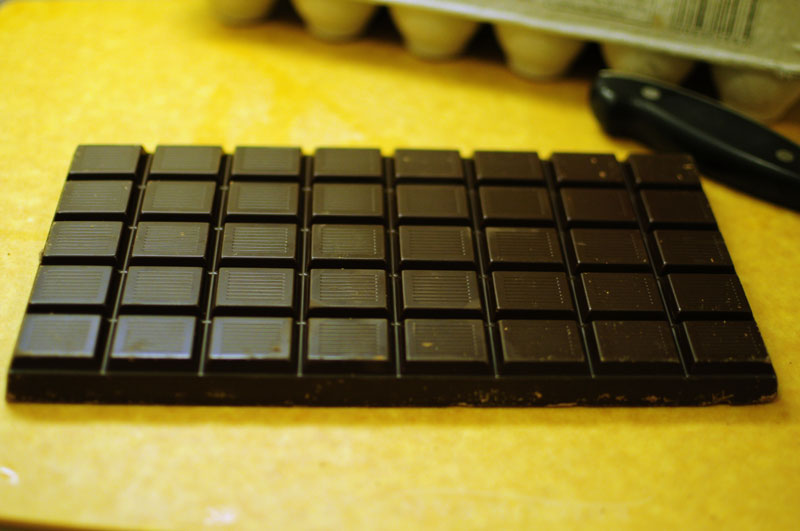 You're going to need a pound of chocolate.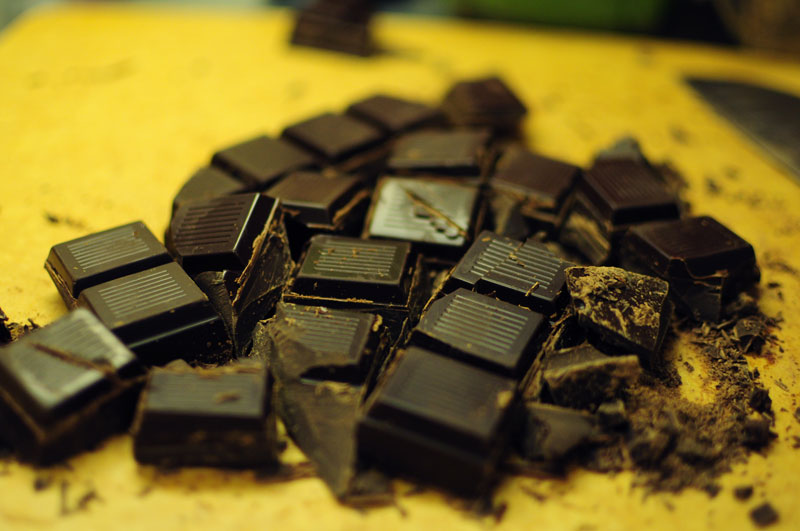 Chop it up. This took some time, and also created a melty mess on my hands, but was so worth it.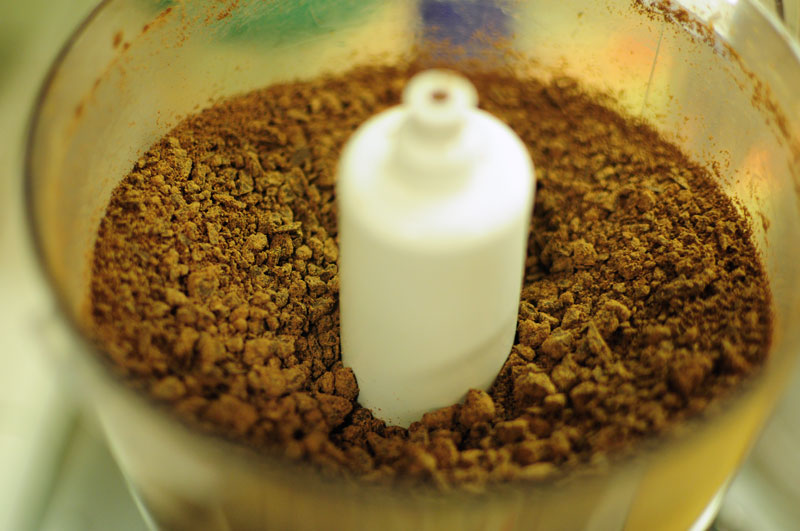 Put it in your food processor, pulse.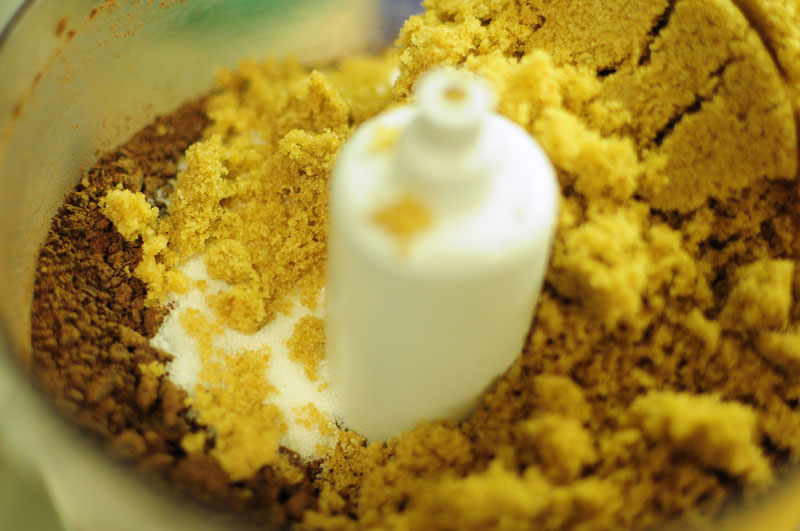 Then add your sugar.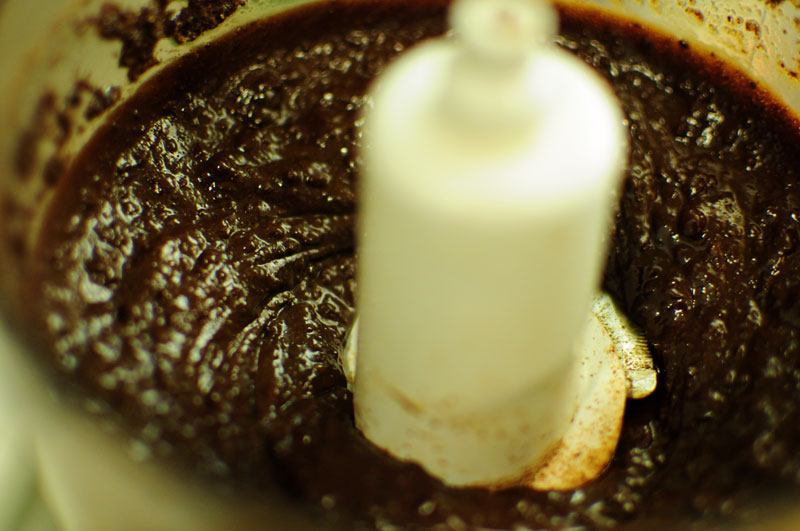 Not pictured: adding the coffee. But this is what it'll look like after you do that.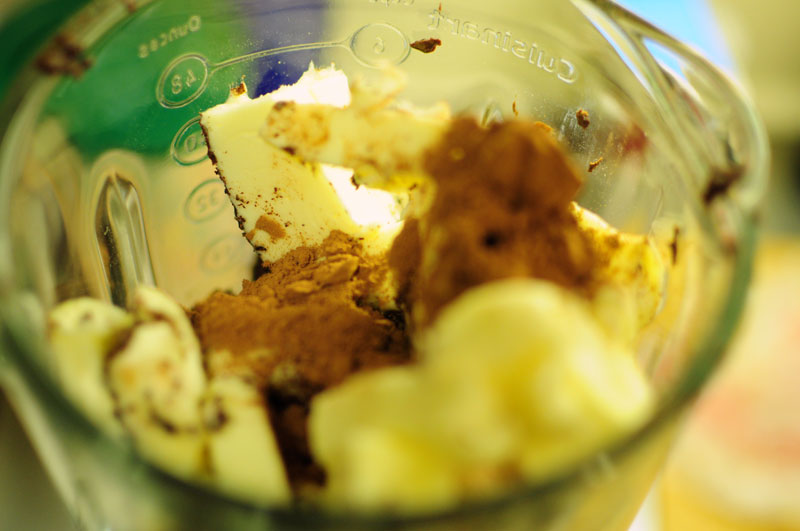 Now, if you're me, and your food processor breaks, transfer the rest to your blender. Then you add the butter, eggs, cocoa, and vanilla.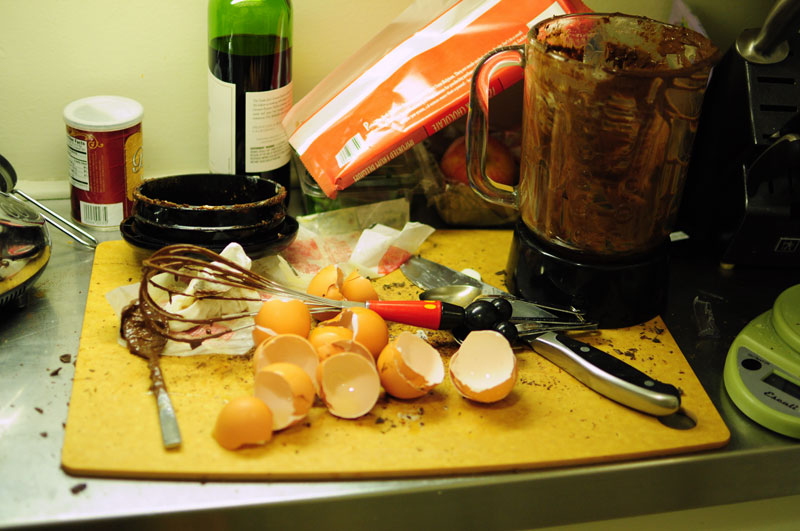 Now, please for your viewing pleasure enjoy this picture of my kitchen post food processor/blender situation. As this was a gluten free recipe, it ended with my kitchen being quite messy, but somehow contained, as I was trying not to cross contaminate.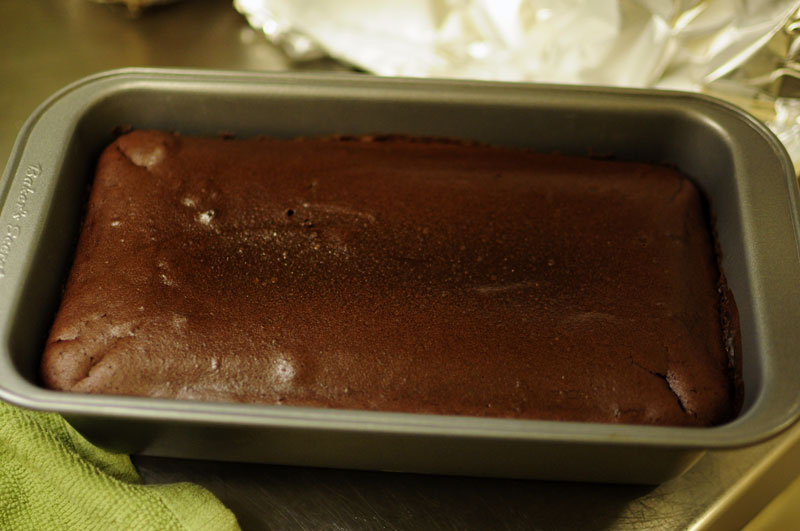 In the end, I used a loaf pan because I didn't have a cake pan I felt comfortable using that was gluten free enough. I suppose I could buy one so I have one on hand, but I felt better about this loaf pan, and it made it easier to slice and serve at work!
My cake/loaf took about 45 minutes, and I put it on a water bath so as to not let it crack.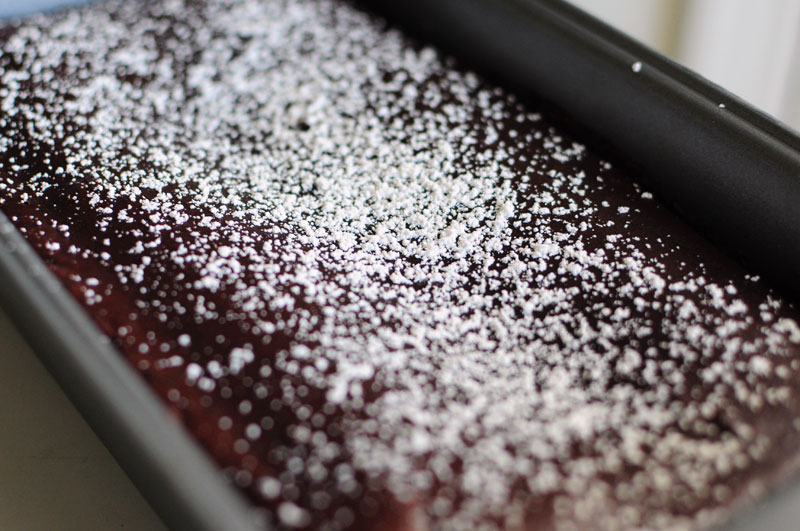 The next morning, I covered with powdered sugar. It was a delicious cake that I will definitely make again (although this time in cake form) but I suggest making sure you're using a big enough food processor or blender, so you're not transferring items!
Yum