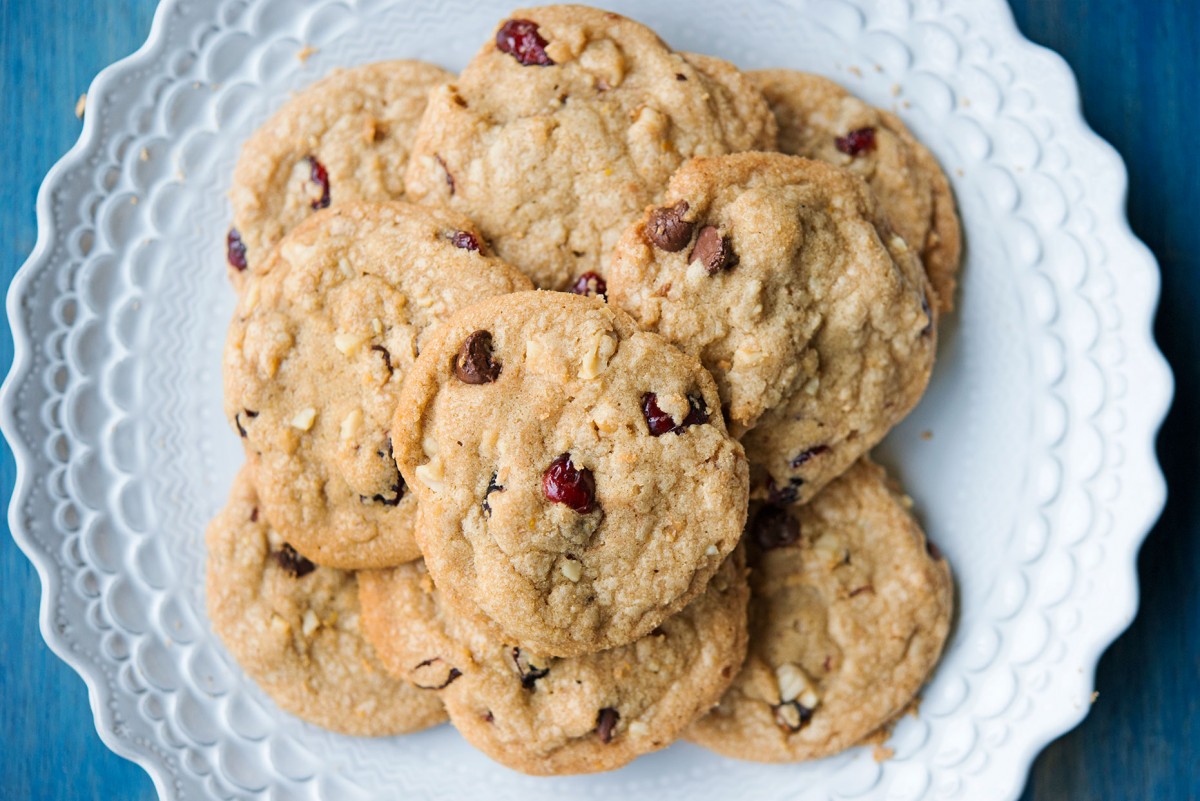 Oven temperature: 350 degrees
Ingredients:
1 cup sugar
1 cup brown sugar
1 1/3 cup butter or coconut oil
2 eggs
1 tsp vanilla
3 cups flour
1 tsp salt
1 tsp baking soda
1/2 tsp cinnamon
1 tbsp orange zest
¾ cup cranberries
¾ cup walnut pieces
¾ cup chocolate chips
Directions:
1. Turn on your oven. Combine sugars and coconut oil and cream until light and fluffy, about 4 minutes.
2. White the sugars/coconut oil is mixing, in a separate bowl, mix together flour, salt, baking soda, cinnamon, and orange zest. Set aside.
3. To your creamed sugar/oil, add eggs one at a time, and then vanilla.
4. Now, add your dry ingredients to your wet, and mix well.
5. At this point, you're going to mix by hand if you've been using a mixer. Add in the cranberries, walnuts, and chocolate chips and hand-mix until incorporated in the batter. If you want more or less add ins, go for it – this ratio worked for us, but I love a loaded cookie!
6. Place cookie dough onto a baking sheet; we use a jelly roll pan, and do one dozen per tray – about a tablespoon or so of dough. Again, make smaller/larger based on your preferences.
7. Bake for 10-12 minutes, then remove from oven and transfer to a cooling rack. Serve warm with milk or coffee.
Yum