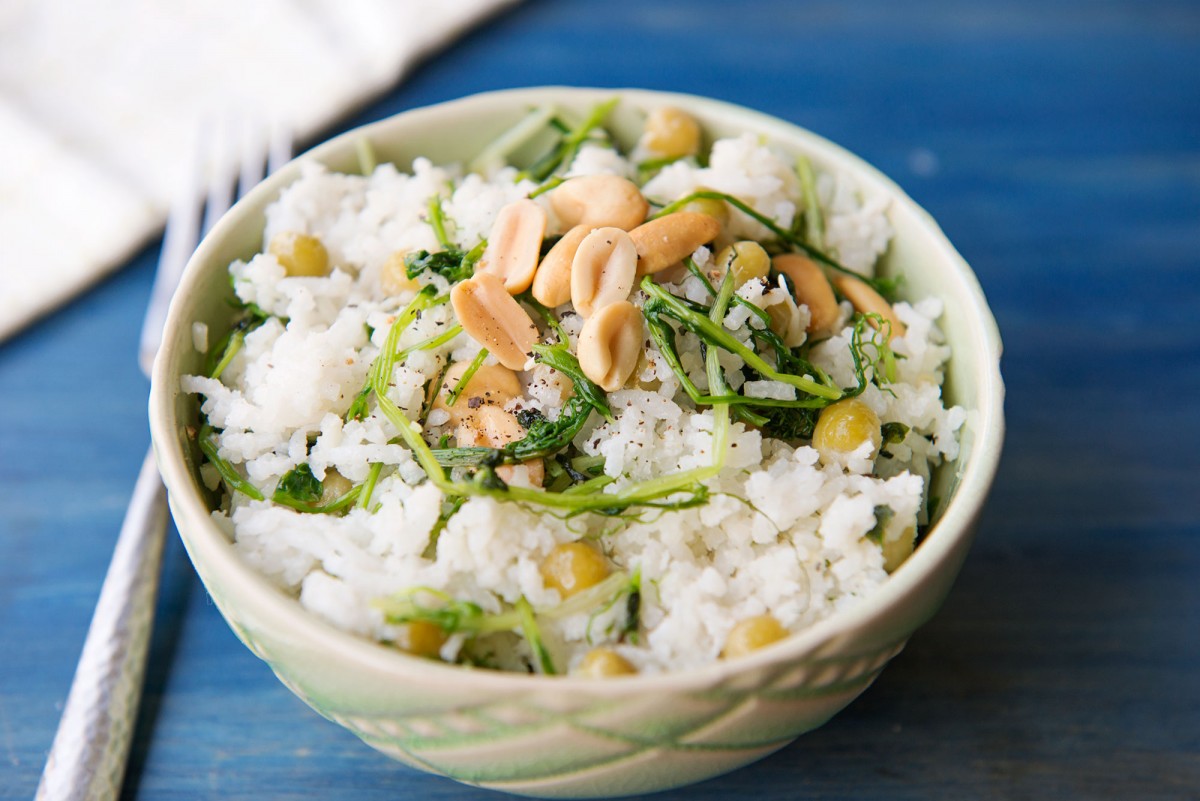 Ingredients:
2 cups dry basmati rice, rinsed
1/2 lb sprouted peas
1/4 – 1/2 lb pea tendrils
2-3 cloves garlic, minced
1-14 oz can coconut cream
2 tsp kosher salt
1/4 cup roasted, unsalted peanuts
2 tbsp olive oil
Directions:
1. In a large pot or dutch oven, saute the minced garlic in olive oil for 2 – 3
2. Add the rice, peas, water and coconut cream and cook rice according to package directions (approximately 15 to 20 minutes).
3. In a separate pan, wilt pea tendrils with peanuts in olive oil.
4. Remove rice from heat and stir in the pea tendrils and peanuts. Season with salt and pepper to taste and transfer to a serving bowl.
Yum