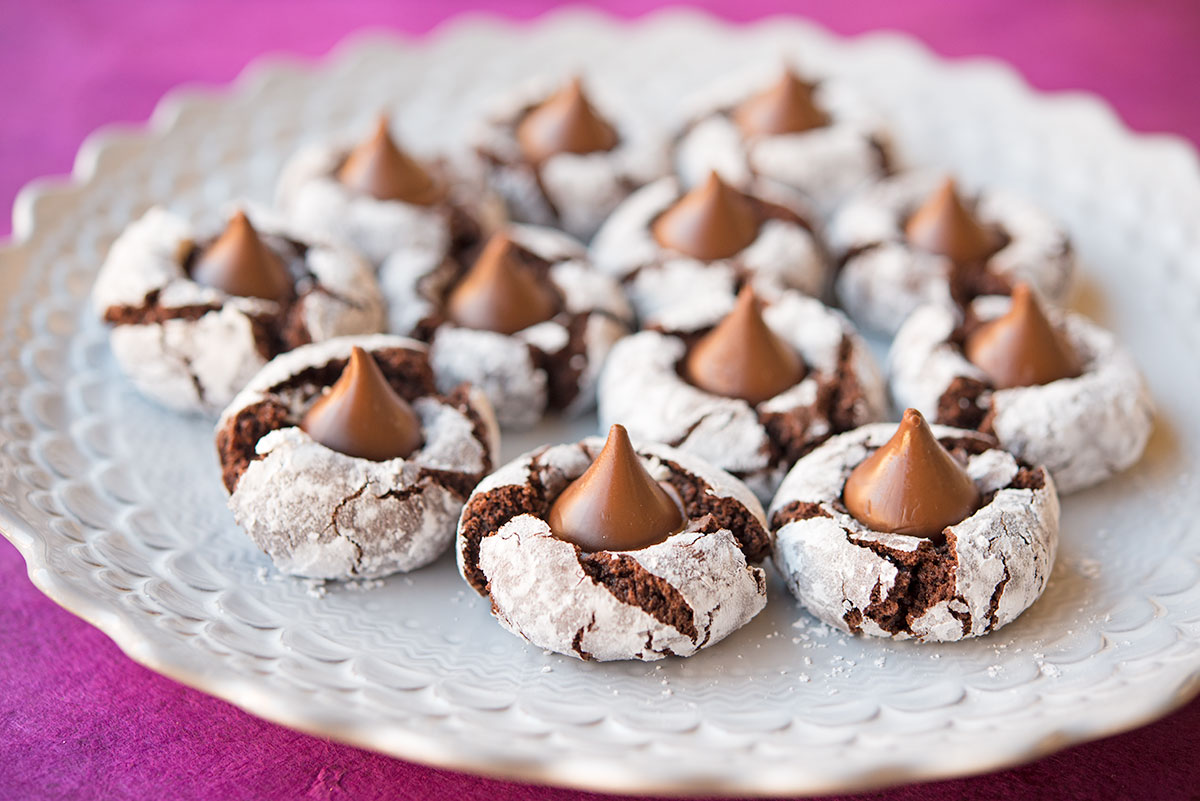 Type: Baking, Treats
Author: Jennie
Oven Temperature: 350°
Difficulty: Intermediate
Prep Time: 20 minutes
Cook Time: 12-14 minutes
Inactive Time: 30 minutes
Ingredients
4 ounce cocoa
1/4 cup coconut oil (or butter)
2 cup flour
2 cup sugar
3 eggs, room temp.
2 teaspoon baking powder
1/2 teaspoon salt
1 bag Hershey's kisses
Directions
Melt coconut oil over medium heat. Add cocoa and mix well.
Stir in remaining ingredients, mix well.
Chill 30 minutes (I know this sounds annoying, but it helps with the rolling, I promise!)
Shape into balls – about the size of a ping pong ball.
Roll in confectioners sugar, and place on greased cookie sheet or parchment paper.
Bake at 350 for about 12 minutes. While baking, unwrapped Hershey's kisses.
As soon as they come out of the oven stick an unwrapped kiss in each one.
This one is hard, but totally worth it: let set for about 2 hours. Enjoy!
Yum