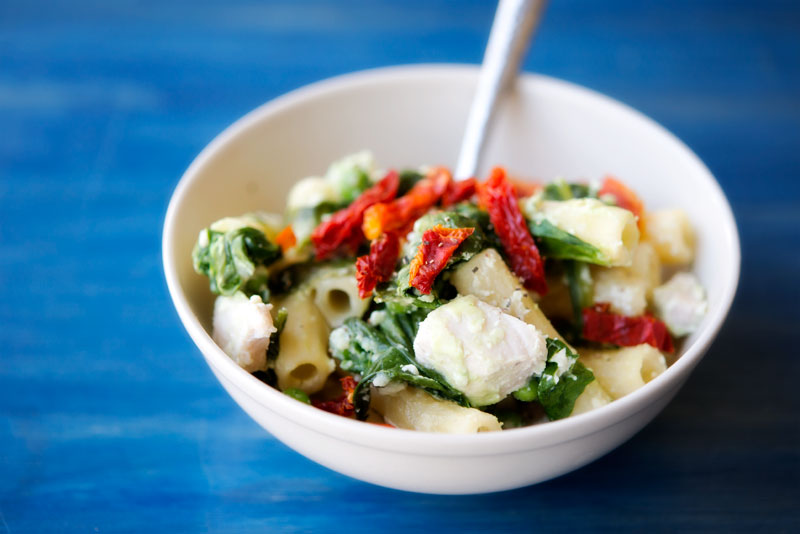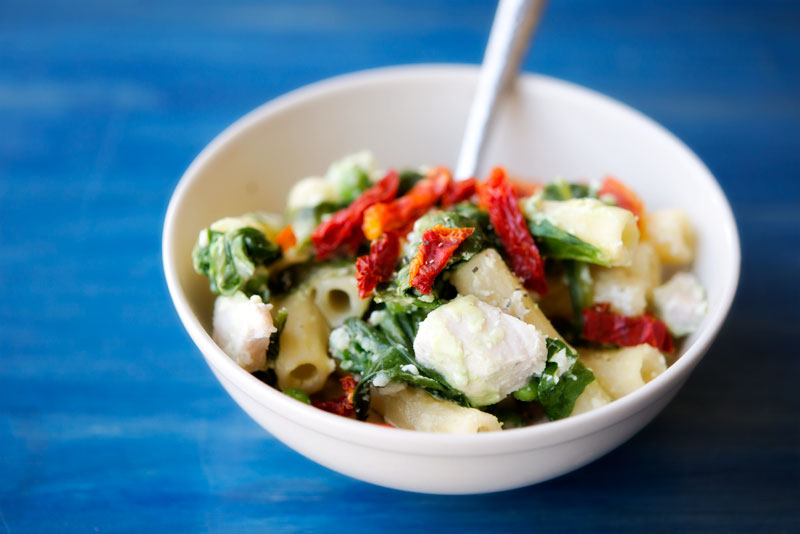 Prep time: 15 minutes
Cook time: 15 minutes
Servings: 6
Ingredients:
1 pound pasta (short preferred, penne or fusilli)
2 chicken breasts
1 bunch fresh spinach
1 package peas – I used fresh peas. You can use frozen peas the same way (or you can use canned peas, but then they don't need to be cooked)
1 cup parmesan cheese
15 ounces ricotta cheese
2 eggs
sun dried tomatoes (I use one the ones from Trader Joe's, in the pouch, but you can also use the ones in olive oil, just be sure to drain them)
s/p
Directions:
1. Boil water for pasta. Preheat oven to 400 degrees.
2. Meanwhile, dice chicken and cook in olive oil, salt and pepper.
3. Put pasta into water, cooking al dente. 2 minutes before it's done, add peas to cook.
4. Roughly chop spinach and grate parmesan cheese.
5. Combine parmesan, ricotta, and two eggs.
6. Drain pasta, combine chicken, cheese, pasta, spinach, and pour into casserole dish.
7. Bake in oven for 10-15 minutes, until parm has melted. Enjoy with sun dried tomatoes!
Yum