Another one of the cookies you'd normally find in the Palluzzi house at the holidays in Anginette cookies. They're not too sweet, and just right with a cup of tea or a glass of milk. They are easy to over bake, so make sure you don't, because you want them a little soft. They're best when small (think about tablespoon size) and then you can have more cookies! Right? Right?! Sound logic, I think!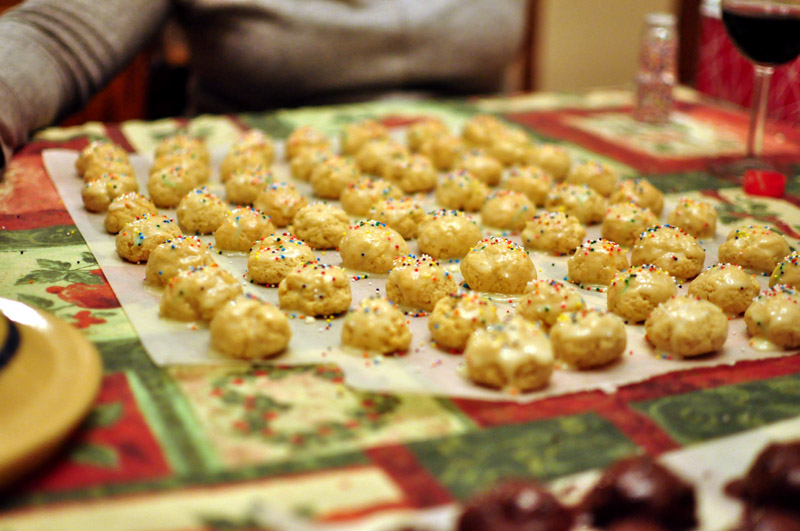 Here's the recipe:
3 eggs
1 tsp vanilla
orange juice from one orange
3 cups flour
1/2 cup sugar
5 tsp baking powder
1 stick butter
frosting:
orange juice
confectioner's sugar
round sprinkles
Here's what you do.
1. Mix together your eggs, vanilla, and orange juice in one bowl.
2. Cream butter in a separate bowl, then add sugar, flour and baking powder.
3. Roll the dough into balls, and bake for 8-10 minutes at 350. They will look slightly undercooked, which is great!
4. Allow the cookies to cool. Meanwhile, mix together desired amount of frosting – make sure it's pourable but not too drippy.
5. Frost cookies by dipping them into a bowl of frosting, then sprinkle each cookie.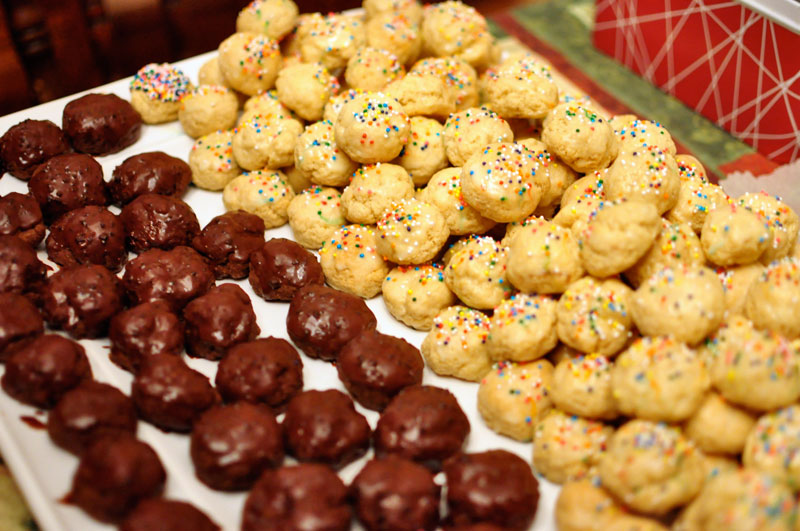 Make these whenever for a crowd-pleasing treat that will make everyone – adults, kids, Santa, etc. – very happy!
Yum