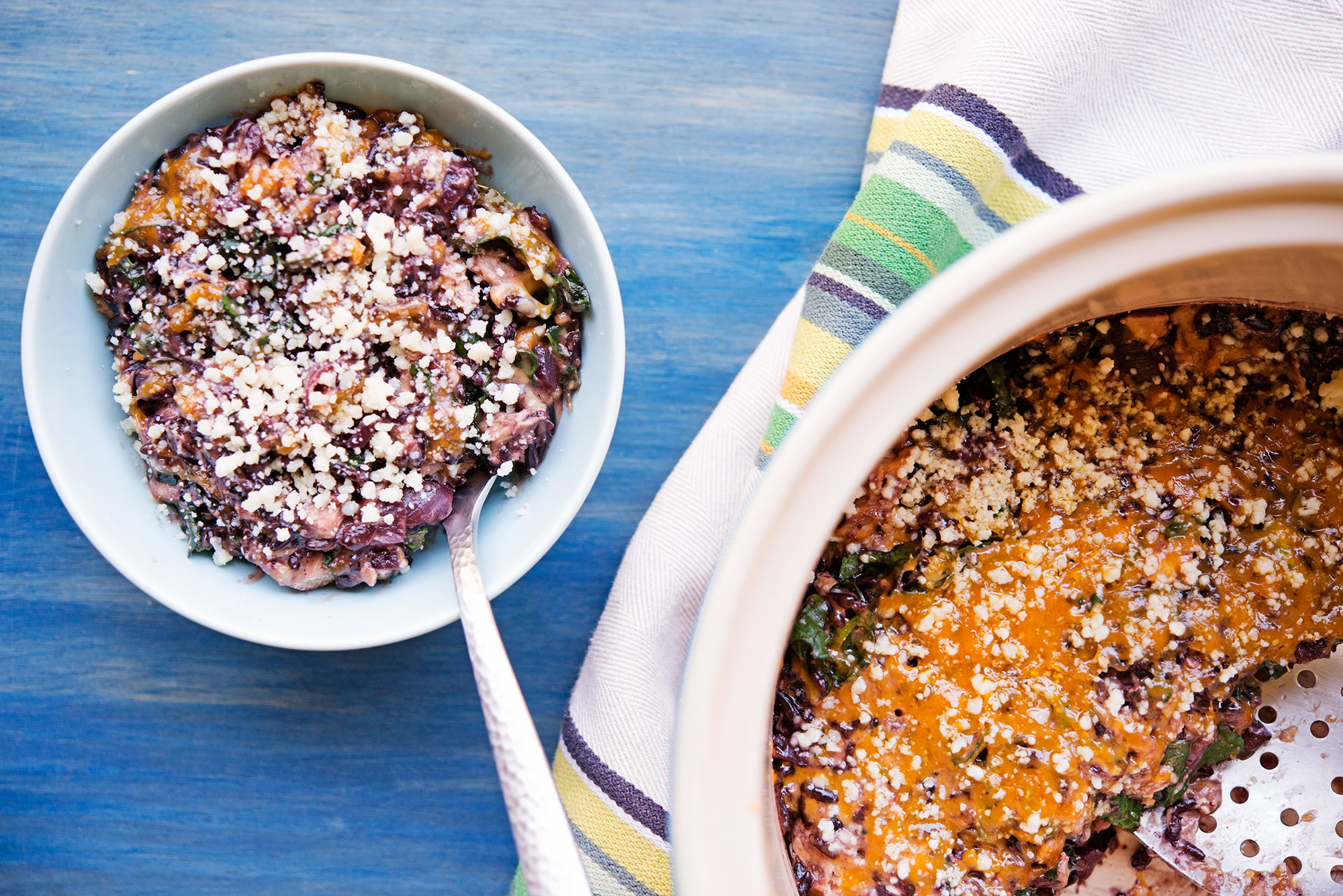 Type: Casserole, Main Course
Author: Jennie
Oven Temperature: 400°
Difficulty: Intermediate
Prep Time: 20 minutes
Cook Time: 45 minutes
Ingredients
3 tablespoon butter
1/2 red onion, diced
3 cup chicken broth
1 1/2 cup rice, black or wild preferred
1 bunch kale, stems removed and diced
2 tablespoon flour
1 cup milk
4 ounce cheddar cheese, grated
4 ounce Parmesan cheese, grated
1/2 teaspoon ground mustard
1/4 teaspoon cayenne pepper
3 cans tuna, about 10 oz
s/p
Directions
Dice your onion. In a medium saucepan, place one tablespoon butter, then the onion, cooking for about three minutes. Add broth, bring to a boil, then add rice. Cook rice to box/bag instruction length.
Chop your kale and grate your cheeses.
Turn on your oven to 400 degrees. Then, make your cheese sauce: put two tablespoons of butter in a saucepan over medium heat. When melted, add flour and whisk, stirring for two minutes. Add milk and spices and stir until thickened, about five minutes. Add cheeses (reserving a little to sprinkle over the top), and whisk until incorporated, then remove from heat, and salt and pepper to taste.
Open tuna cans and mash with a fork. Add tuna, cheese sauce, and rice to a casserole dish. Mix well, then add kale and mix well and even out. Top with cheese and place in oven for 20 minutes, or until bubbly. Serve hot!
Yum