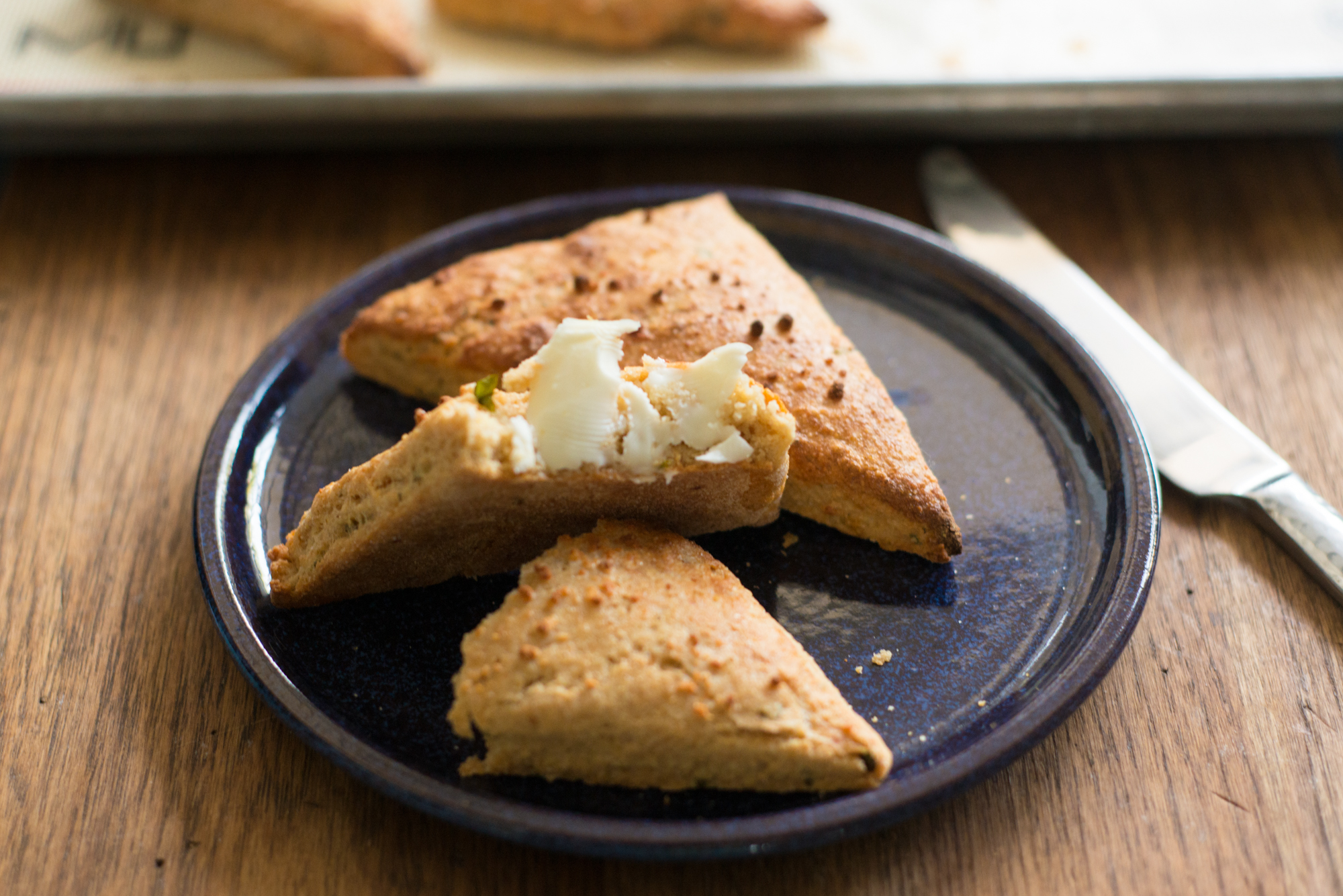 Type: Baking, Breads
Author: Jennie
Oven Temperature: 450°
Difficulty: Challenging
Prep Time: 15 minutes
Cook Time: 10 minutes
Servings: 8
Summary
Adapted from King Arthur Flour.
Ingredients
4 ounce white wheat flour
4.5 ounce all purpose flour
1 tablespoon baking powder
1/4 cup Parmesan cheese
1/4 teaspoon salt
2 tablespoon freshly basil, finely chopped
4 tablespoon cold butter, diced
2 large eggs, 1 separated
1/2 cup milk
Directions
Pre-heat the oven to 450. In a large bowl, mix your flours, baking powder, Parmesan cheese, salt and basil.
Add the cold butter, working in until you have coarse crumbs.
In a small bowl, whisk 1 egg plus 1 egg yolk and milk. Stir into the dry ingredients to form a dough.
Flour a surface, then turn dough onto the surface and mold into a rectangle.
Cut into triangles (about eight pieces) and place on parchment-paper lined cookie sheet.
Whisk your remaining egg white until foamy, then brush onto each scone. Baked for 10 minutes until golden, then remove from oven and serve warm with soup!
Yum