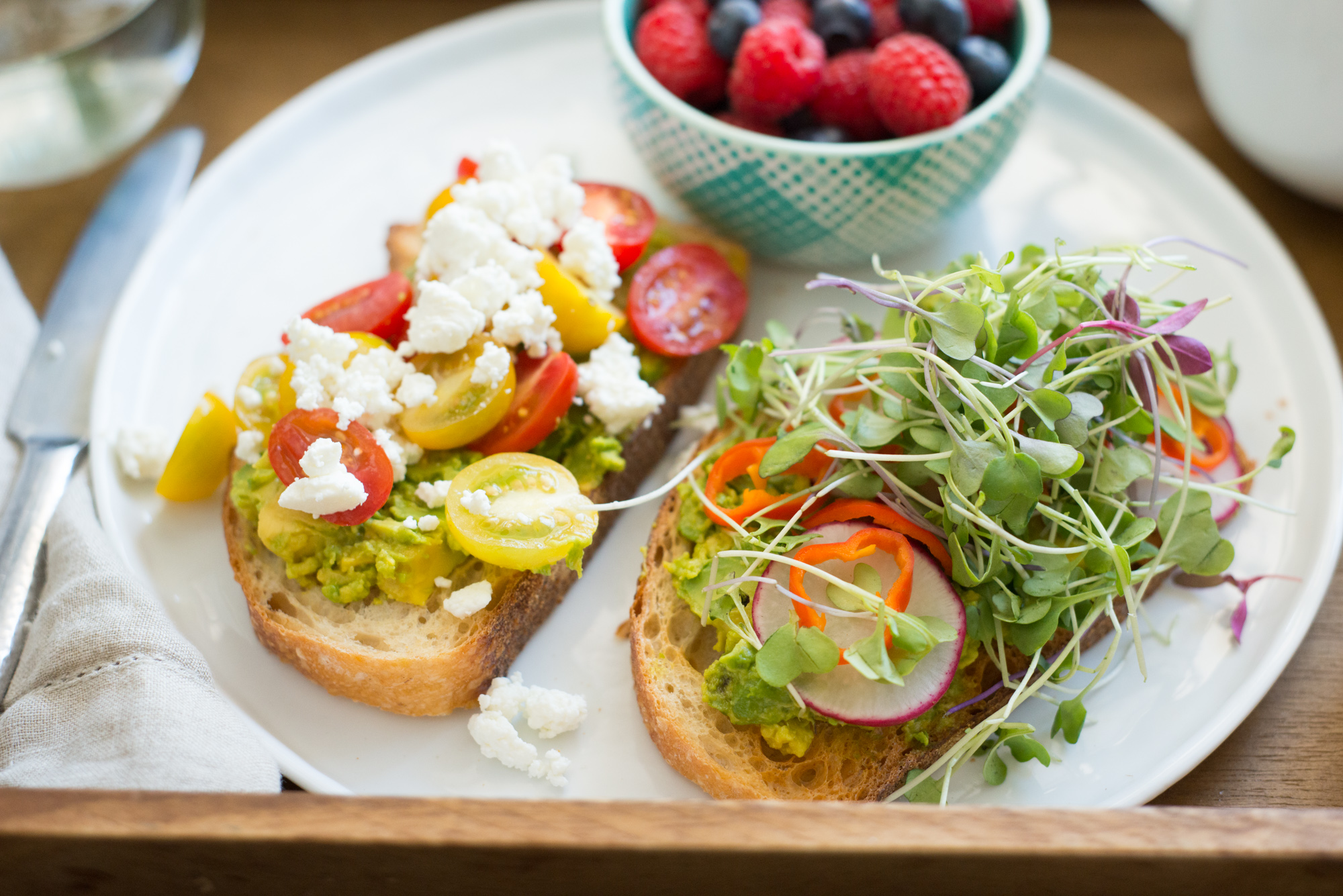 Type: Breakfast, Snacks
Author: Jennie
Difficulty: Easy
Prep Time: 10 minutes
Servings: 1
Ingredients
2 slices sourdough bread
1 avocado, quartered
10 mini heirloom tomatoes
2 ounce goat cheese, crumbled
1 handful micro greens
2 radishes, sliced
2-3 small sweet peppers, sliced
1/2 lemon, juiced
s/p or omnivore salt
Directions
Quarter your avocado. Then, cut your heirloom tomatoes, radishes, and peppers.
Toast your slices of bread. Meanwhile, mash avocado, salt and pepper, and lemon juice.
When your bread is toasted, layer with: avocado, tomatoes, goat cheese on one piece.
Layer on the other piece: avocado, micro greens, radishes, and peppers on the other.
Top with salt and pepper to taste. Serve hot with fresh berries and coffee, then get out to see that city!
Yum