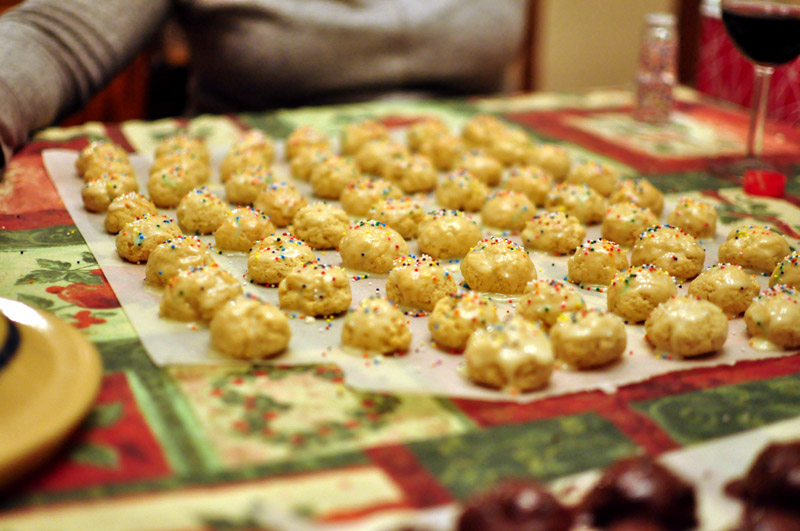 Type: Baking, Treats
Author: Jennie
Oven Temperature: 350°
Difficulty: Intermediate
Prep Time: 20 minutes
Cook Time: 8-10 minutes
Inactive Time: 30 minutes
Ingredients
3 eggs, room temp.
1 teaspoon vanilla
1 orange, juiced
3 cup flour
1/2 cup sugar
5 teaspoon baking powder
1 stick butter
confectioner's sugar
orange juice for frosting
sprinkles
Directions
Mix together your eggs, vanilla, and orange juice in one bowl.
Cream butter in a separate bowl, then add sugar, flour and baking powder.
Roll the dough into balls, and bake for 8-10 minutes at 350. They will look slightly undercooked, which is great!
Allow the cookies to cool. Meanwhile, mix together desired amount of frosting – make sure it's pourable but not too drippy.
Frost cookies by dipping them into a bowl of frosting, then sprinkle each cookie.
Yum