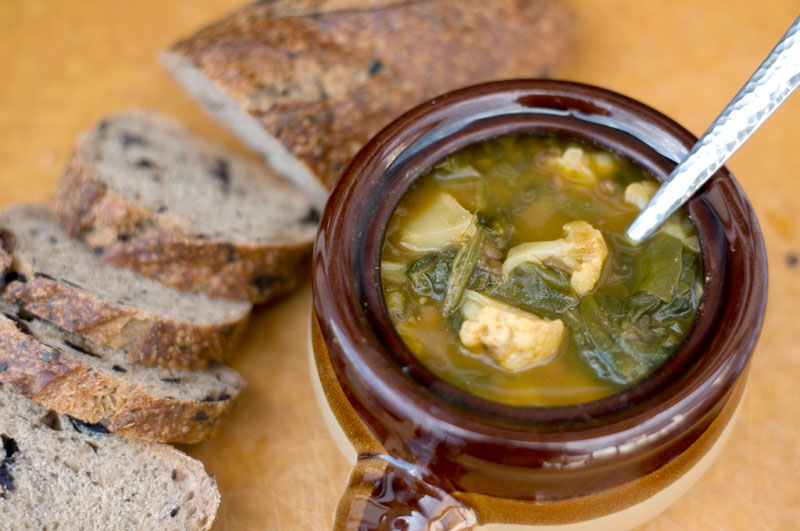 Prep time: 20 minutes
Cook time: 30 minutes
Servings: 10
Ingredients:
1 cup lentils
4 cups water
5 cups vegetable broth
1 medium onion
1 head cauliflower
4 green onions
3 cups fresh spinach
1 bunch Swiss chard
2 tbsp mint
1 tsp coriander
1 tsp cumin
1 squeeze lemon juice
s/p
Directions:
1. Make your lentils: bring to a boil in four cups water, then simmer 20 minutes.
2. Chop your onion, green onion, spinach, and mint.
3. Separate your Swiss chard stems from the leaves; chop each separately.
4. When the lentils are ready, add spices, cauliflower, chard stems, and both types of onions to your soup. Simmer 10 minutes.
5. Add your mint, chard leaves, and spinach, and simmer until wilted. Serve with bread or crackers!
Yum