At November's book club meeting, we invited our friend MMC over early to take some photos for us! They came out beautifully – here are a few of our delicious Sangria…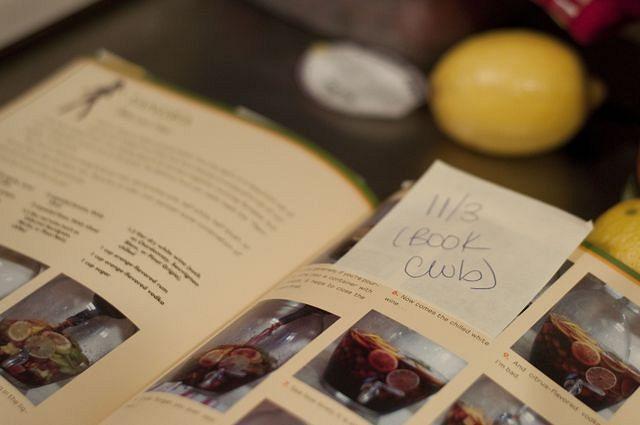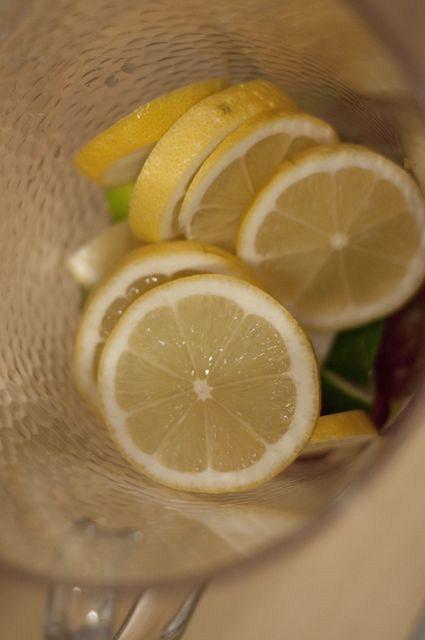 Take some fruit. Leave out the fruits your friends are allergic to, so they can join in the fun!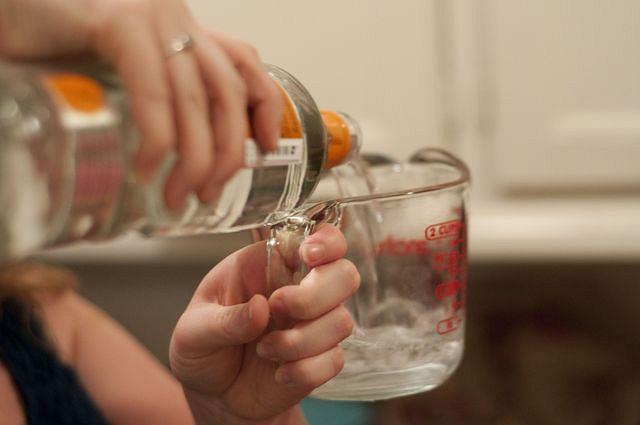 Add some booze.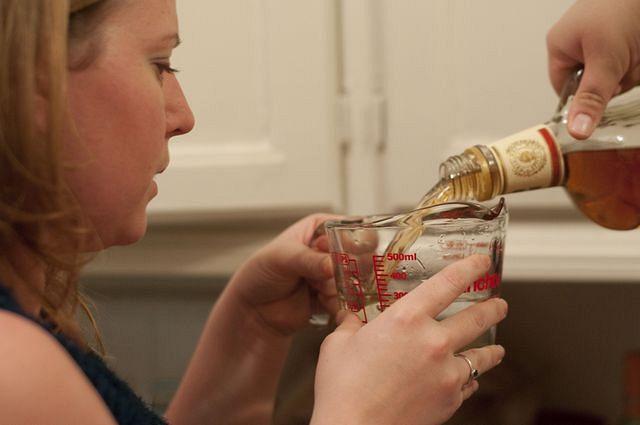 And then some more booze.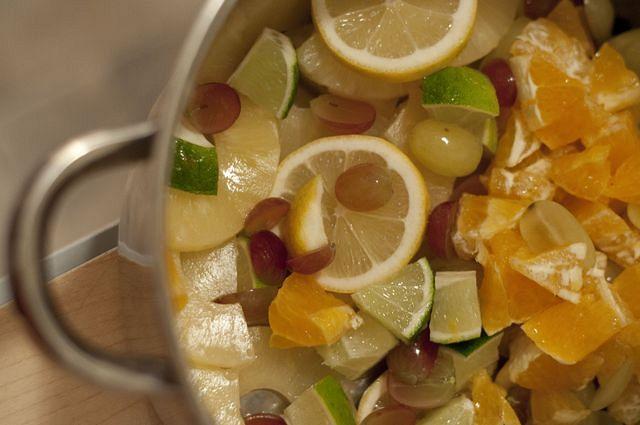 Realize the pitcher you're using isn't going to be big enough. Transfer to a sauce pot.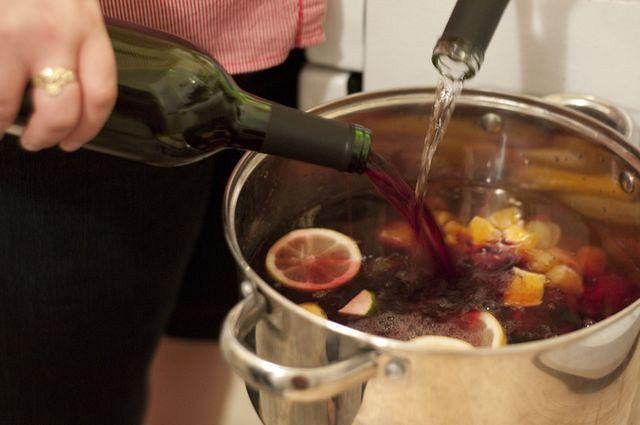 And some wine for good measure.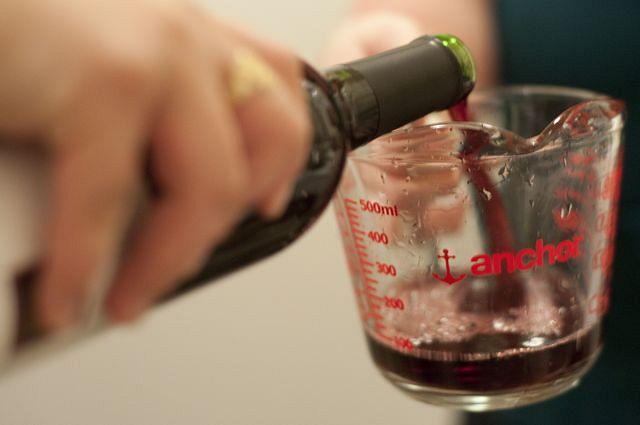 And add a little more wine…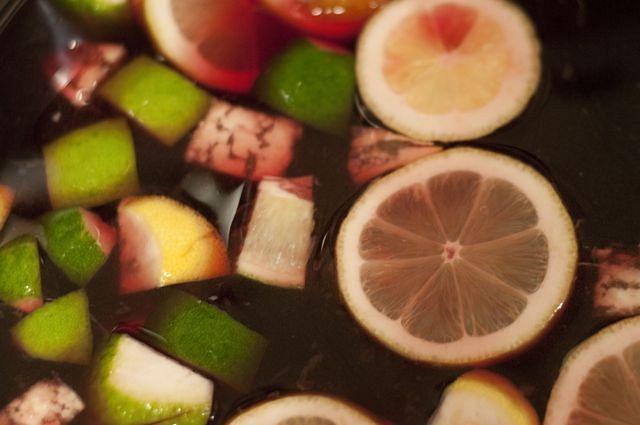 Let the wine and the fruit do it's thing for an hour, or two, or overnight.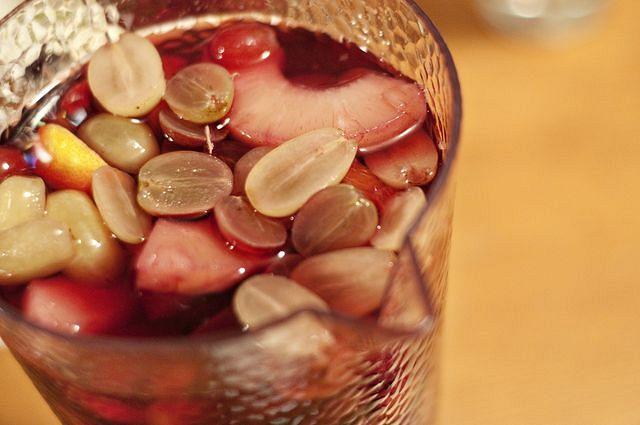 Put it back in your pitcher. It's like you never stored it in a sauce pot. So much prettier this way. Serve to a group of book club ladies ready to discuss this month's book (for about five minutes, until we move on to brighter and better things…)
Yum