For our last post about the comic shoot, I bring you pretzels, and pies. And hearts.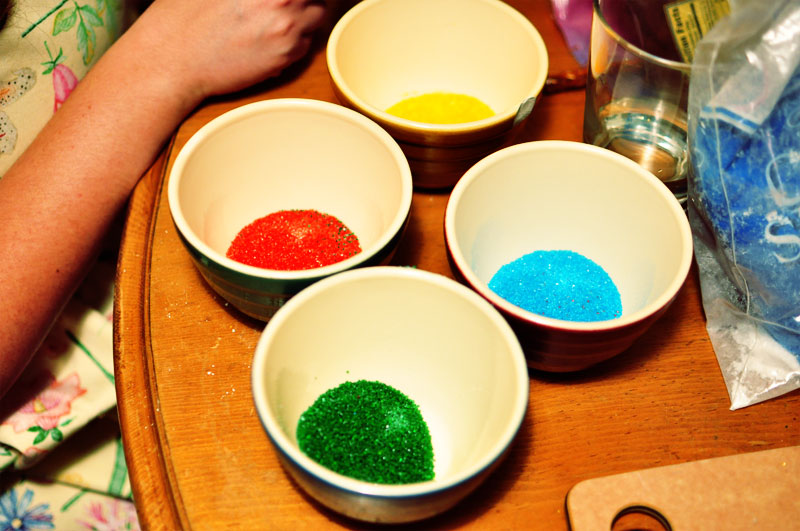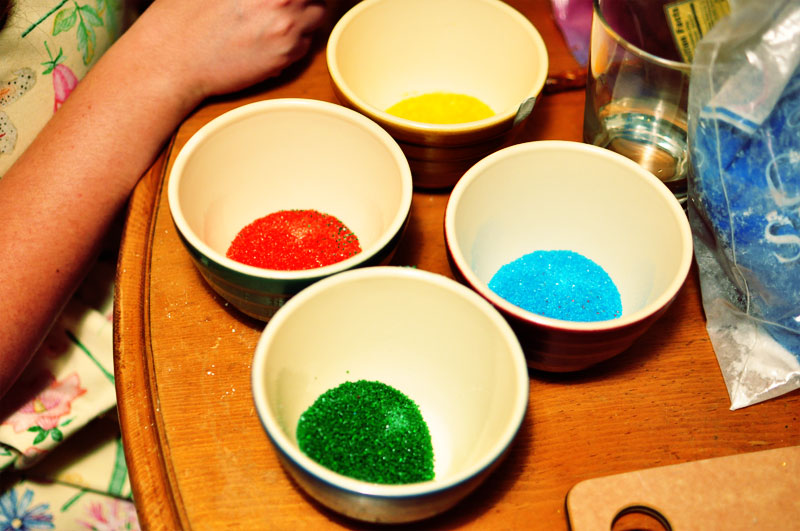 These pretzels are basically the easiest thing, ever. You melt chocolate (we used white chocolate) and then dip/sprinkle the pretzels with sprinkles (in the primary + green colors, or whatever colors your heart desires.) Don't let the chocolate get too hard, or else they won't stick!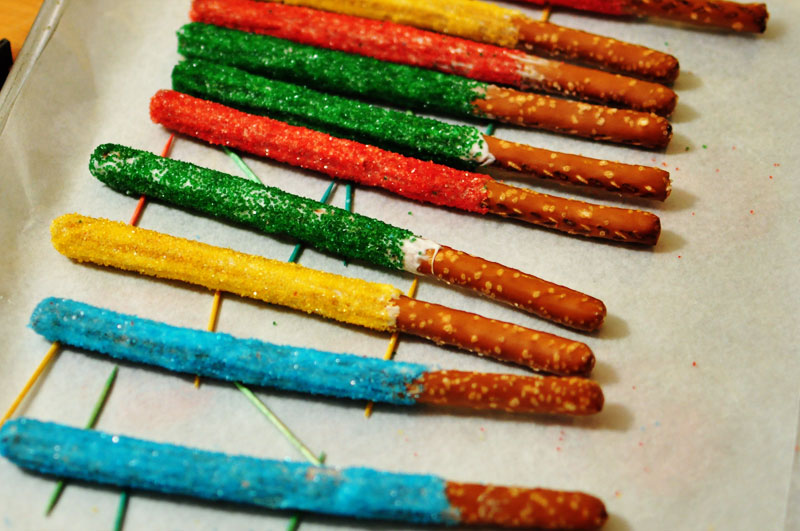 Use toothpicks to hold them up so they don't lose too many sprinkles!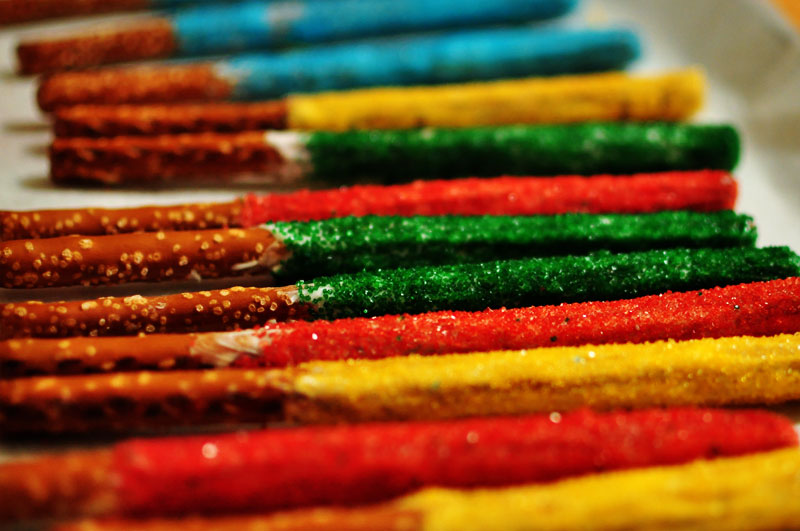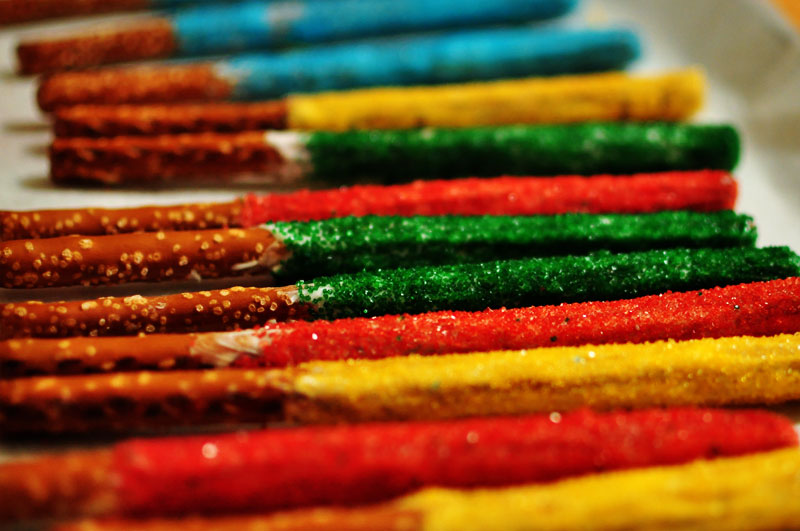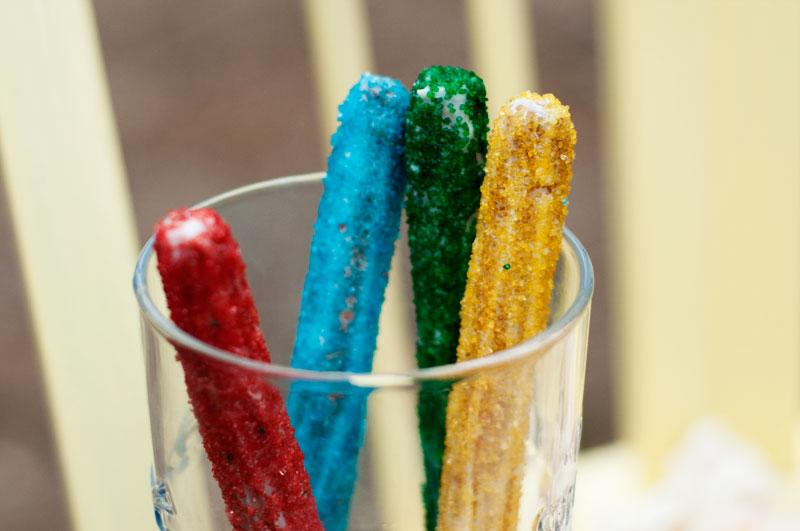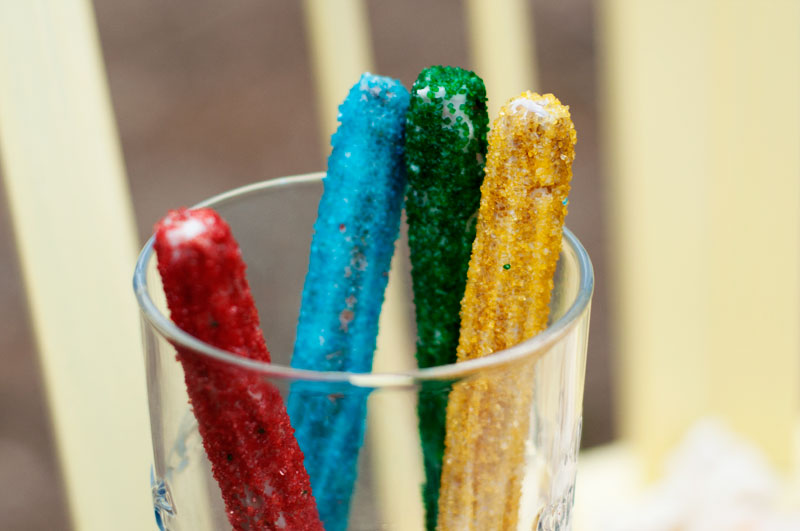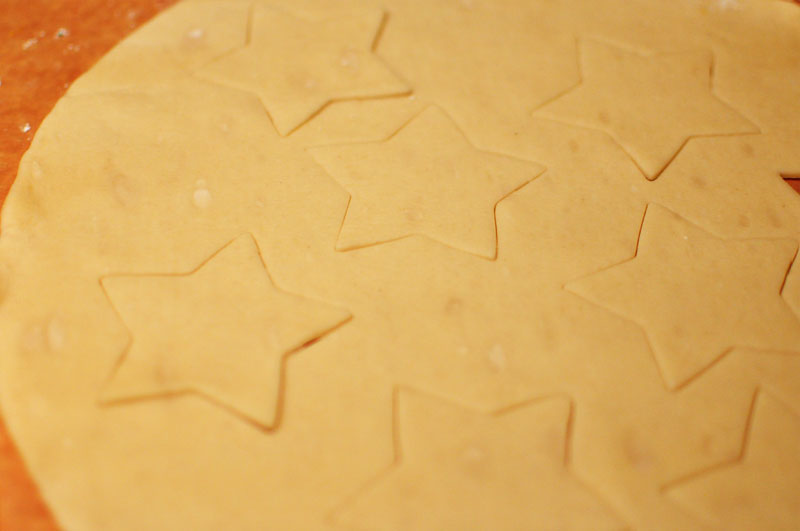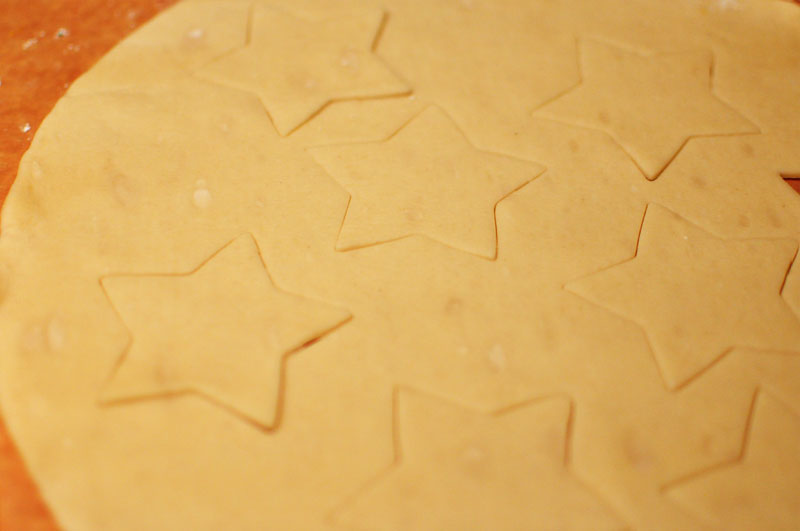 To make our beautiful strawberry pie, we used pie crust, then used a star cookie cutter to cut them out (before baking).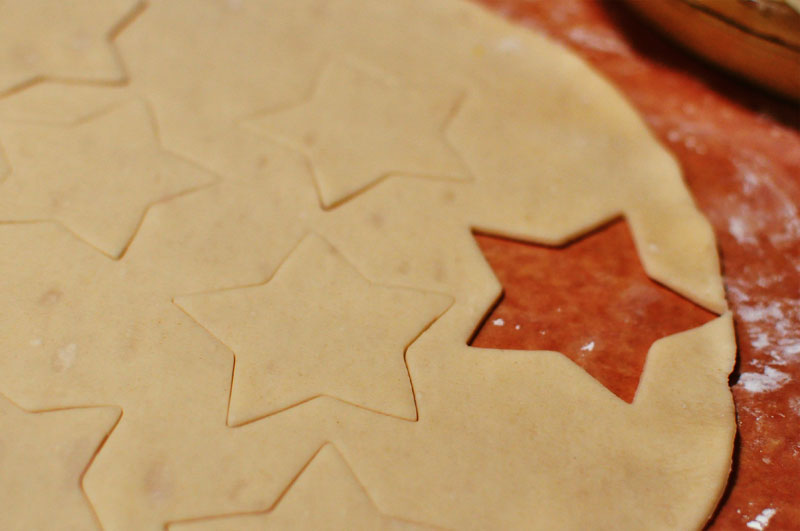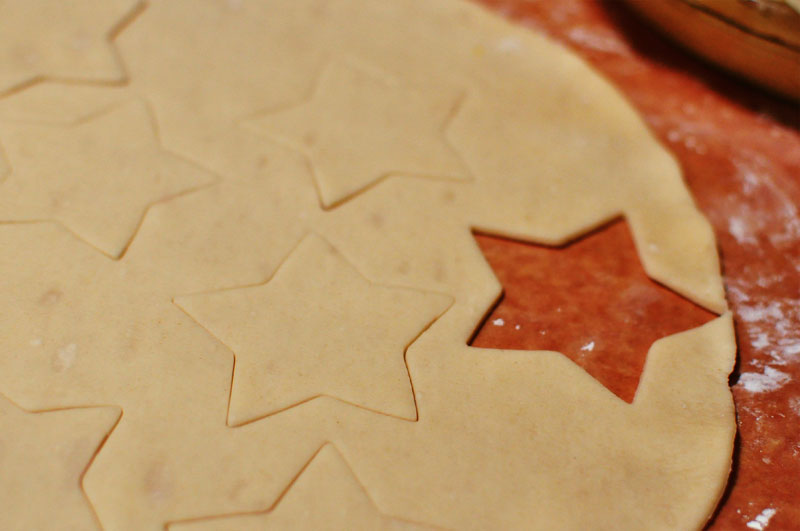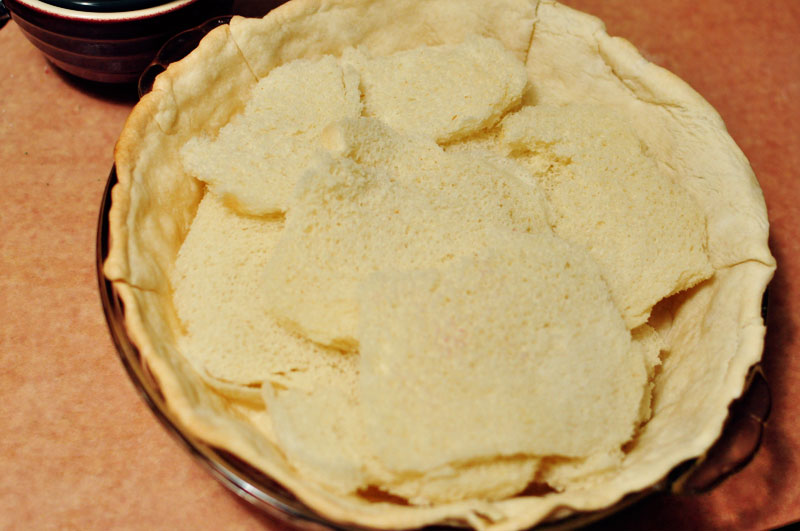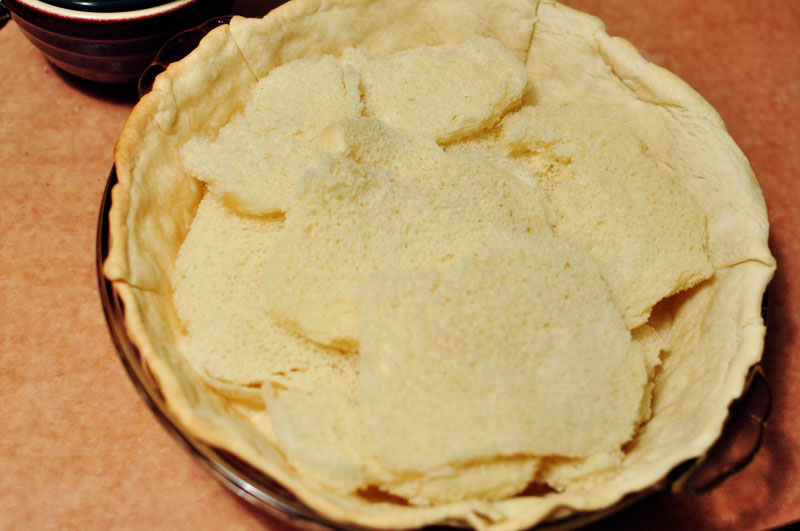 I didn't actually make this into a delicious pie (secret!) because I didn't want to waste the supplies, so I filled the pie crust with bread, and then covered that with strawberries, and then baked THAT.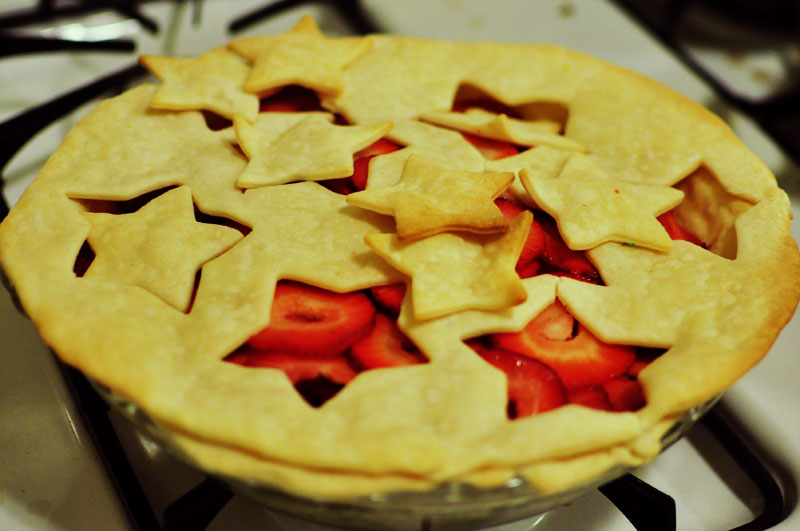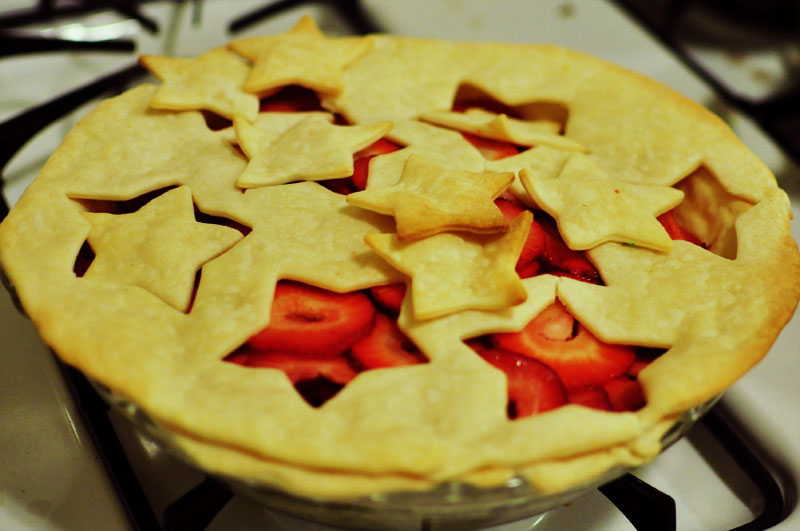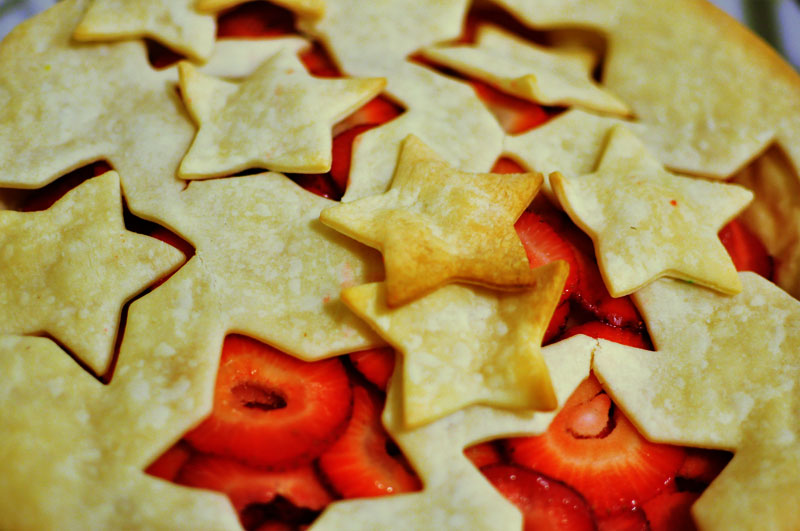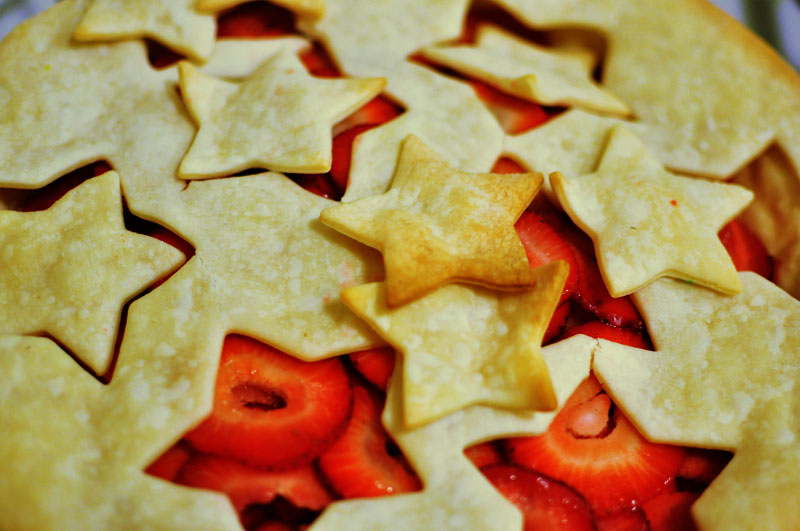 Delicious, secret, bread filled pie.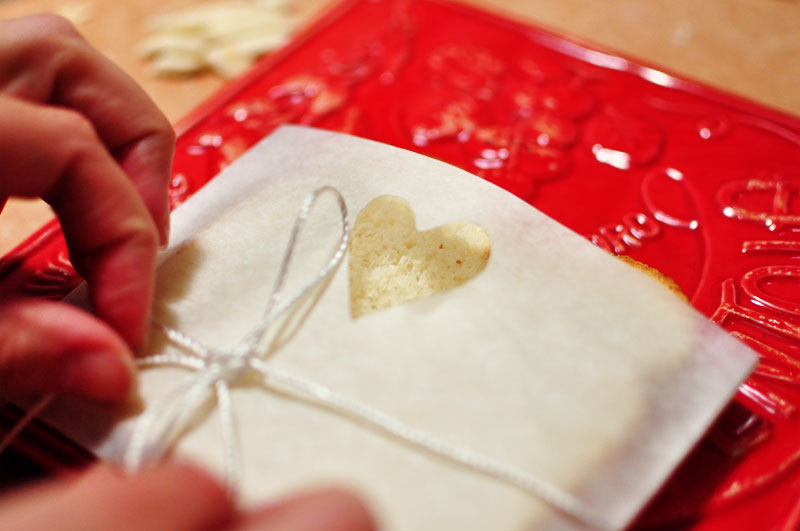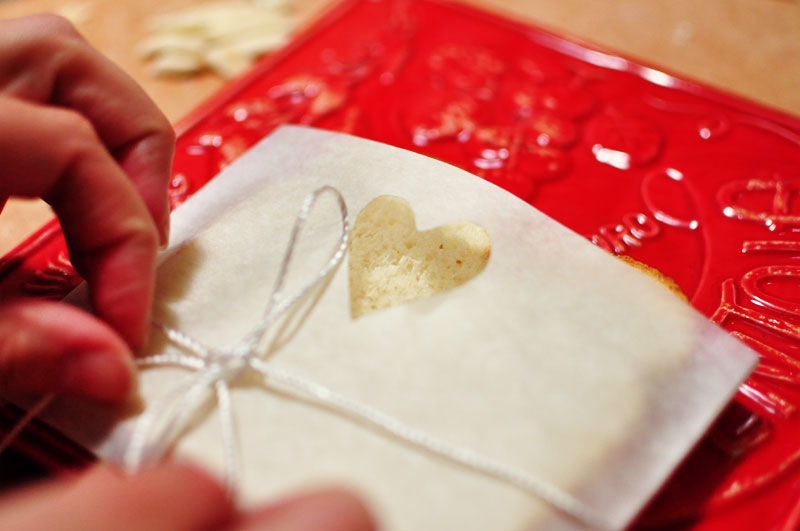 We also made sandwiches and wrapped them in wax paper with little hearts cut out of them, wrapped in twine.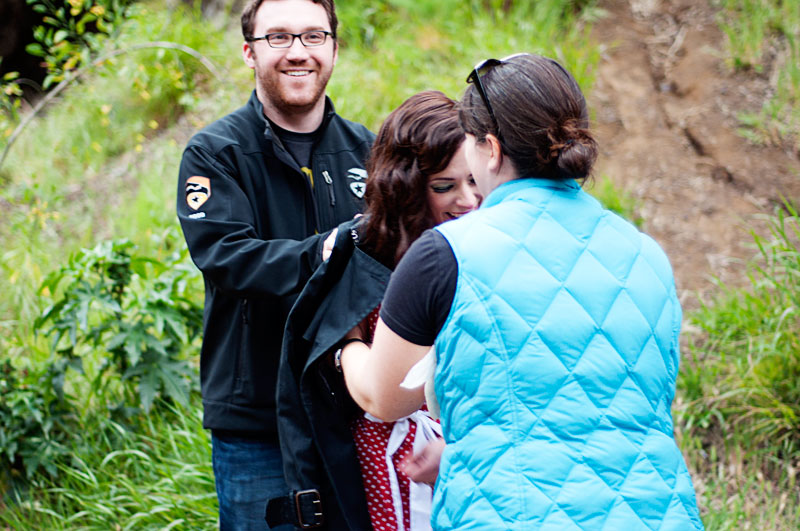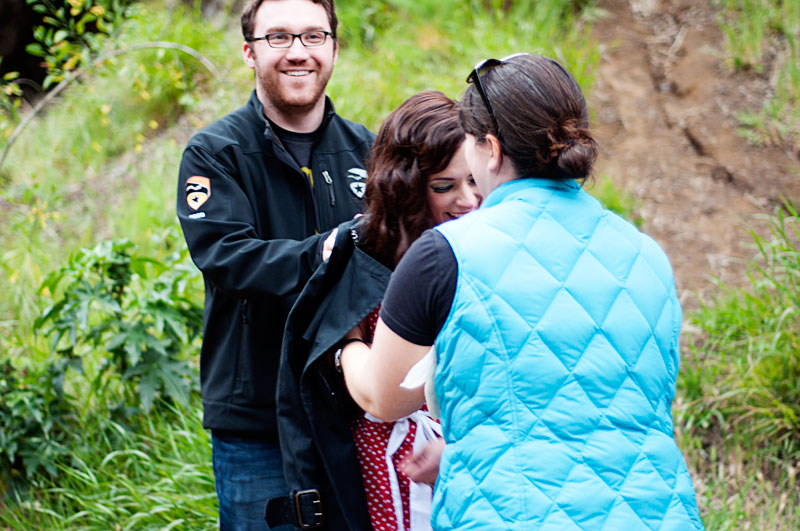 And finally, a few photos from the the day — George and I warming up Barbra (she was VERY cold.)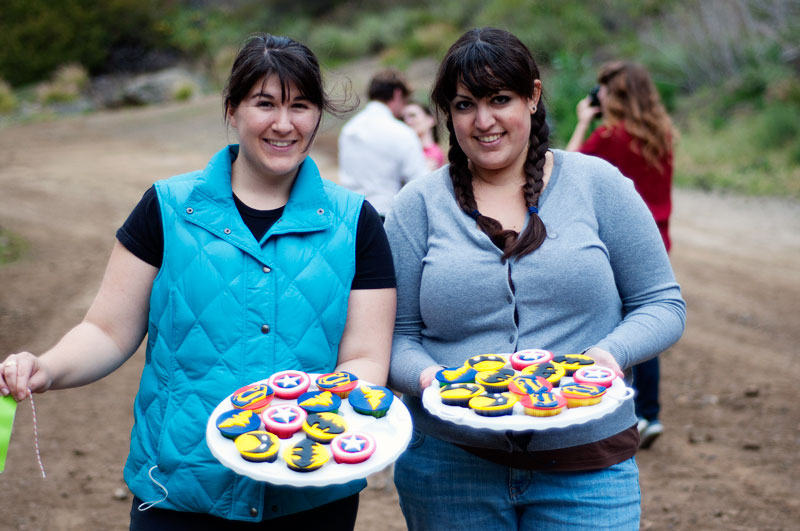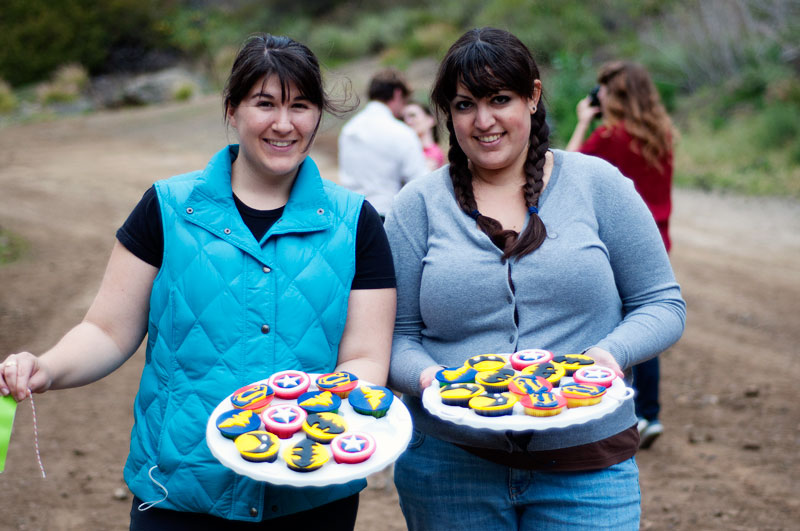 Here we are, posing with our cupcakes (notice Mary, Barbra, and Bryant in the background — amazing.)
So, that's a wrap! Have you ever done a photo shoot or food styling? Tell me about it!
[addtoany]
Yum