Hey folks! Long time, no talk. I've been not really cooking as I have a tiny baby who needs my attention most of the time, but I'm hoping to fix that in 2018. In the meantime, recently I made some Peppermint Pop Rocks Bark and it was really easy and continues to be delicious, so I thought I'd share it with you.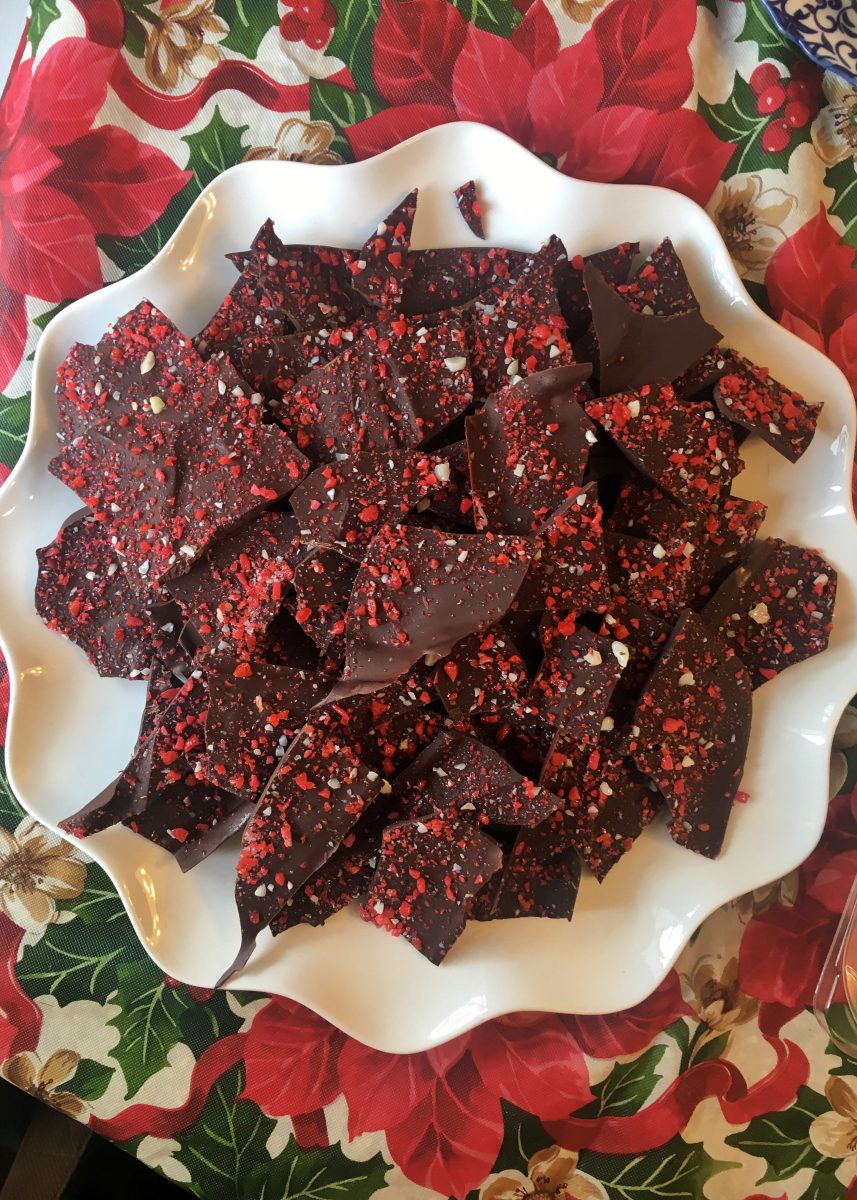 So you take a pound of dark chocolate (you can get the pound bars at Trader Joe's, so good) and melt it in a double boiler (aka take a sauce pot, add some water and boil it, then put a bowl over the pot and melt the chocolate in that. This helps you to not burn your chocolate.)
Then, spread the vegan drinking chocolate onto a cookie sheet lined with parchment. Let it cool for 15-20 minutes, then add your Pop Rocks. I used candy-cane flavored ones, and I used 6 of those little packets for the pound. Or use candy canes if you want – whatever floats your boat. Then, freeze for about an hour, and break it up using either a knife or a meat mallet or whatever you have in your kitchen. Eat cold or room temp – I am keeping mine in the freezer!
Moving on to next year – in 2018, we're starting the year off in my family by doing a Whole 30 for the month of January. I'll share recipes here of what we're making and loving (or not) so you can have some recipes to try. I lost some weight last Whole30 around, and generally felt better, although it turns out I was pregnant and didn't know it, so I'm wondering how this one will feel comparatively.
What are you guys up to? Anyone have Whole30 recipes they love?
[addtoany]
Yum