I don't know about where you are, but in Los Angeles, it is HOT HOT HOT. Because the heat has been so bad, I have been ignoring all my house duties (read: not cooking, or cleaning, or organizing…) and instead trying not to move my body more than I have to during daylight hours (our four mile on Sunday the exception to the rule.)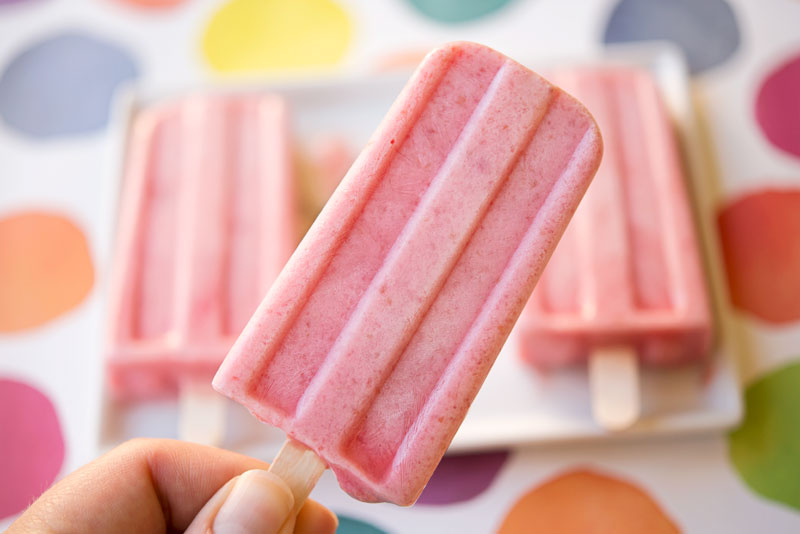 So, despite big plans for Labor Day Weekend, all I could muster was a trip to the food processor and freezer to make these popsicles. But they took five minutes to make, and they only made a few dishes, and I just used things I already had on hand. Now, when I get home for the next week I'll have a tasty snack ready for me to ease myself into the non-AC homelife.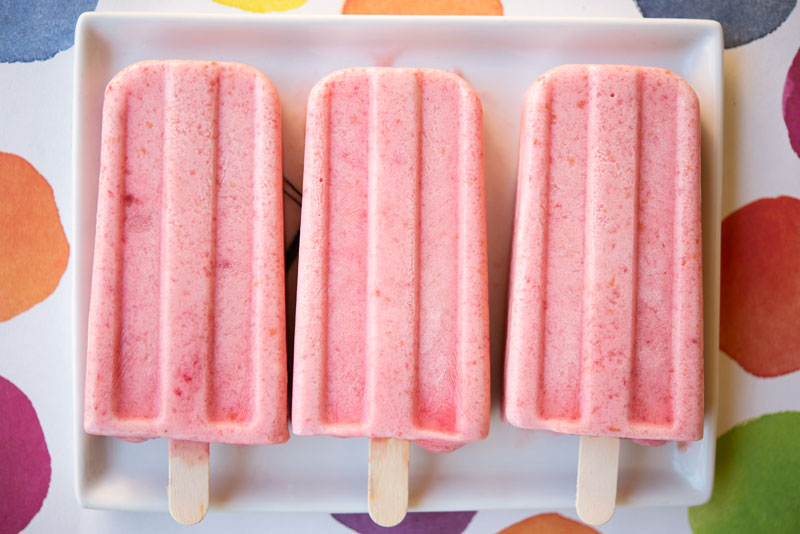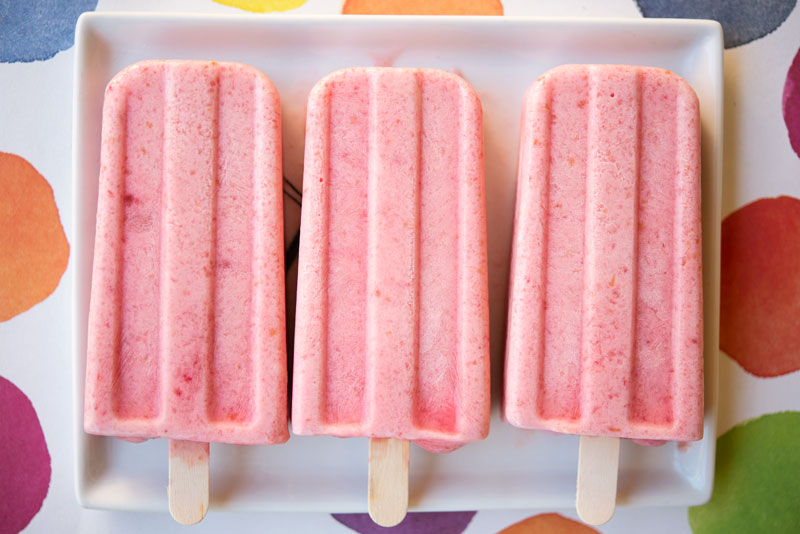 A note on plumcots, here, by the way, that I had to read before I decided to use plumcot instead of pluot or stonefruit. Plumcot is somehow just more fun to say, don't you agree? And, that's what the fruit was labeled in the store said, so alas, that's what I had. My recipe is inspired by this Peaches and Cream Popsicles recipe I found, but slightly modified for the fruit and because I don't like chunks in my popsicles nor do I like vanilla yogurt.
Ingredients:
1 1/2 cup of plumcots (any stone fruit); chopped then pureed
6 tablespoons milk
5 ounces container of Greek yogurt
2 teaspoons agave nectar (or to taste)
Directions:
1. Chop your plumcot or stone fruit, then puree in a blender or food processor.
2. Add your milk, yogurt, and agave (to taste, mine aren't that sweet.)
3. Pour into your popsicle mold, and let freeze for 4-6 hours, or overnight. (BTW, we just got a new supercool mold, here.)
That's it – five minutes, and you're on your way to delicious, slightly sweet, creamy popsicles that'll make the after work hours seem a little less caliente. My recipe made seven of the popsicles in the mold above, so look at the amounts to see what you need for your mold!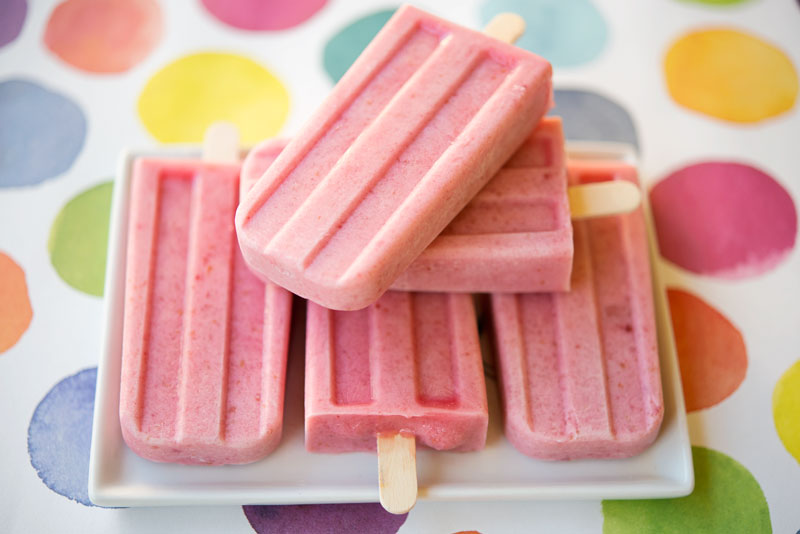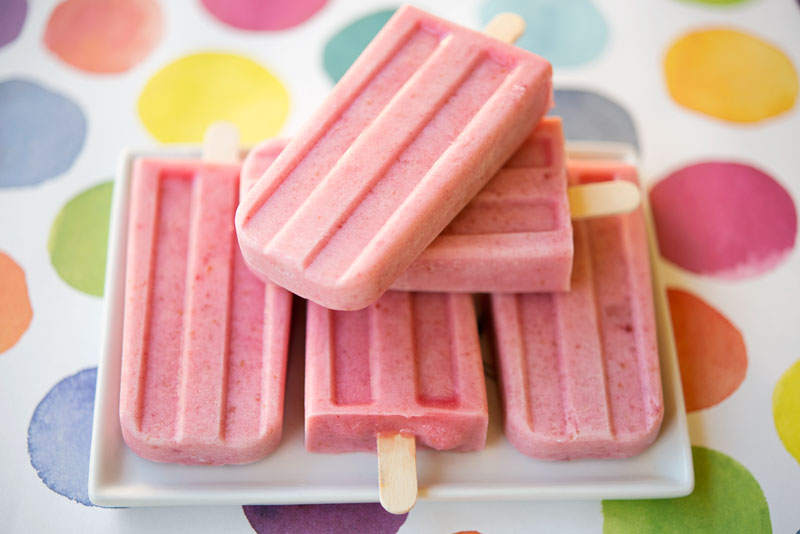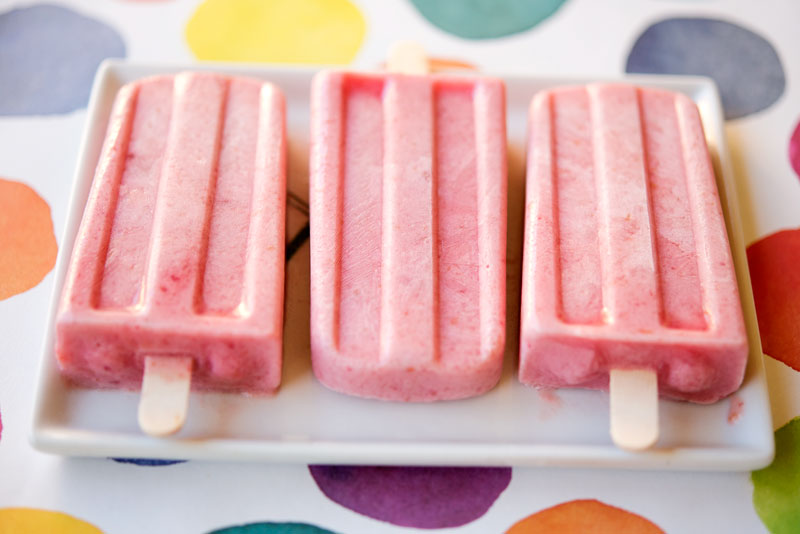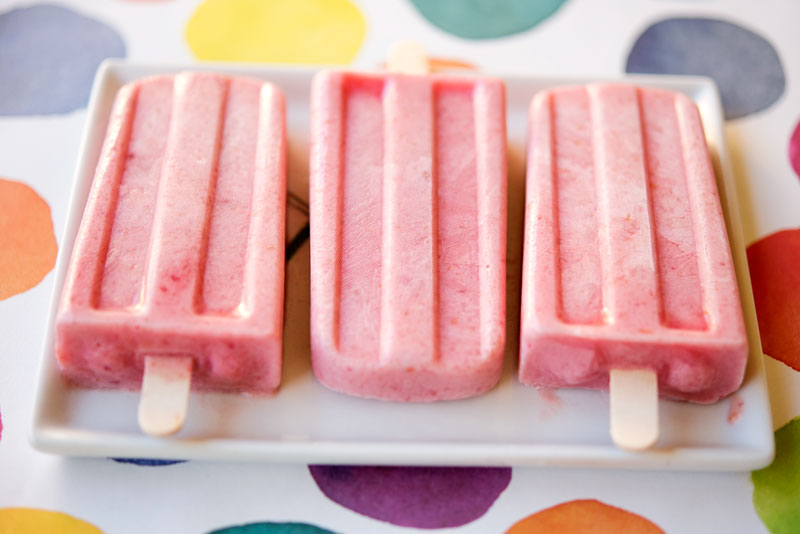 If you're in LA, I hope you're keeping cool, and if you're in the mood for a popsicle, swing by and you can have a popsicle, or two.
[addtoany]
Yum