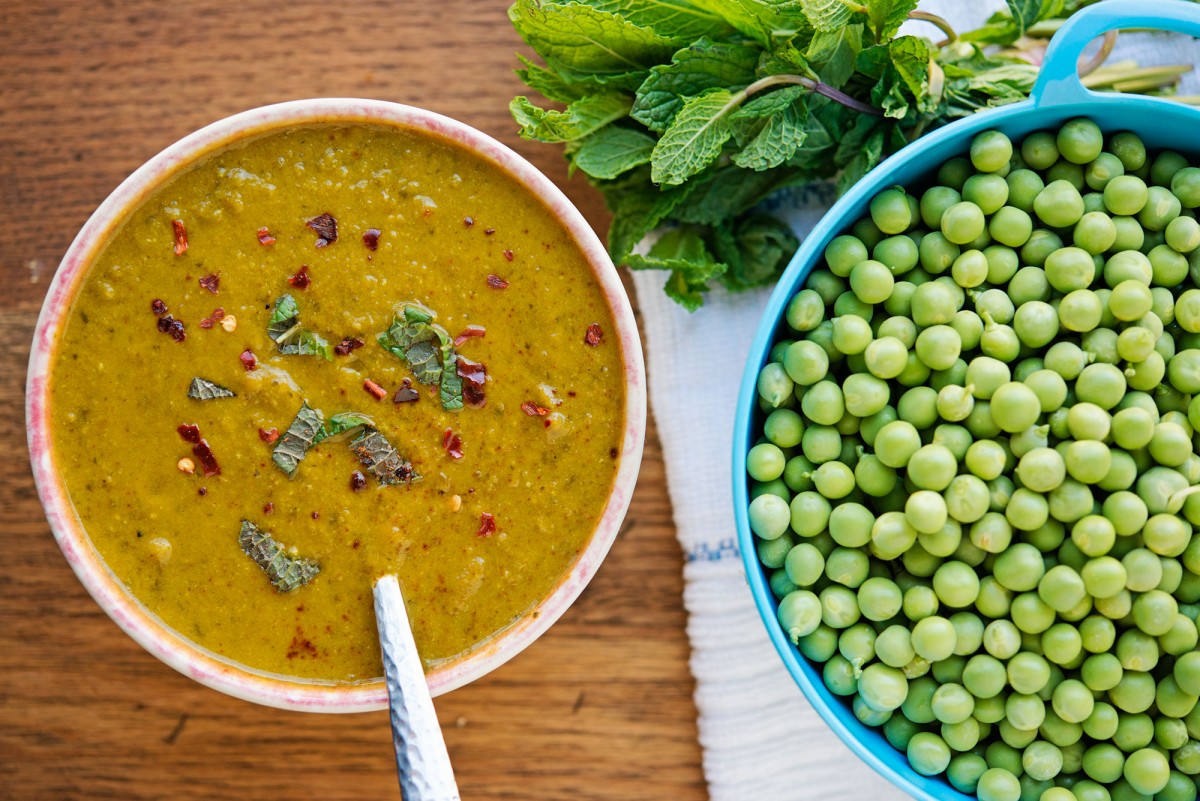 It's time to spring forward, y'all. I am so excited that the clocks pushed ahead yesterday, because coming home to another hour of sunshine on my face is bliss. To celebrate a evening stretched to the max, yesterday I made some pea-themed dishes that I am really digging. The first one is this amazing pea soup that I found in Chuck White and Sheryl Crow's "If It Makes You Healthy" cookbook. My sister got it for me a couple years back and everything I have made out of it so far has been KILLER.
I wanted to make pea soup because it was one of my faves as a tot. Like, as a tiny tot I loved the crap outta pea soup. I still do. It's simple, it's pretty, it's filling, and it's healthy. What is not to love?
I adapted this slightly because I wanted it to be more soupy, and the photo looked like it was quite thick, plus I had some extra pancetta rolling around and I thought, why not? I also added some red pepper flakes and cayenne to the top because I like to live dangerously, and because peas are so darn sweet that they need a little spicy balance.
Pea + Mint Soup
Adapted from Sheryl Crow + Chuck White
Prep Time: 15 minutes
Cook Time: 20 minutes
Ingredients:
1 1/2 tsp olive oil
1 medium red onion, diced
2 oz pancetta
4 cups vegetable broth
1 pound fresh peas
1/2 cup chopped mint leaves, plus extra for garnish
1/2 lemon, juiced
1 1/2 tsp sugar
1 1/2 tsp kosher salt
1/2 tsp pepper
1 1/2 cups packed spinach leaves
cayenne pepper + red pepper flakes for garnish (optional)
Directions:
1. In a Dutch oven or soup pot, heat olive oil over medium heat. Add onions and pancetta and allow to soften, about four minutes.
2. Add the broth, and bring to a boil. Then, add peas and mint and cook about five minutes.
3. Turn the heat off, and add lemon juice, sugar, salt, and pepper. Mix well and remove from heat, allowing to cool about 10 minutes.
4. Do this in two batches: take half the soup and half your spinach and puree in your blender until smooth – this might take a few minutes.
5. Once all the soup is blended, put back on the stove and heat on low until you're ready to serve – you only need a few minutes to get it hot again, so it's ready quickly. Serve hot with crackers, cayenne and red pepper flakes, and mint.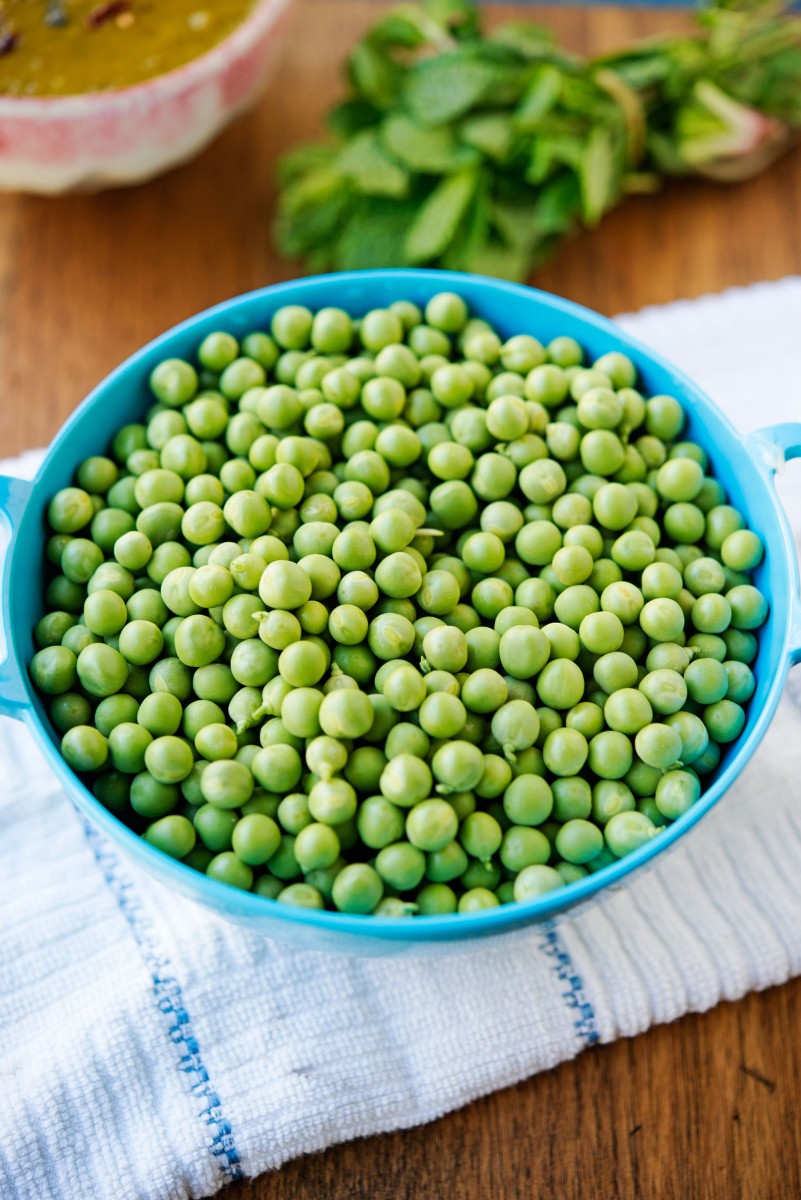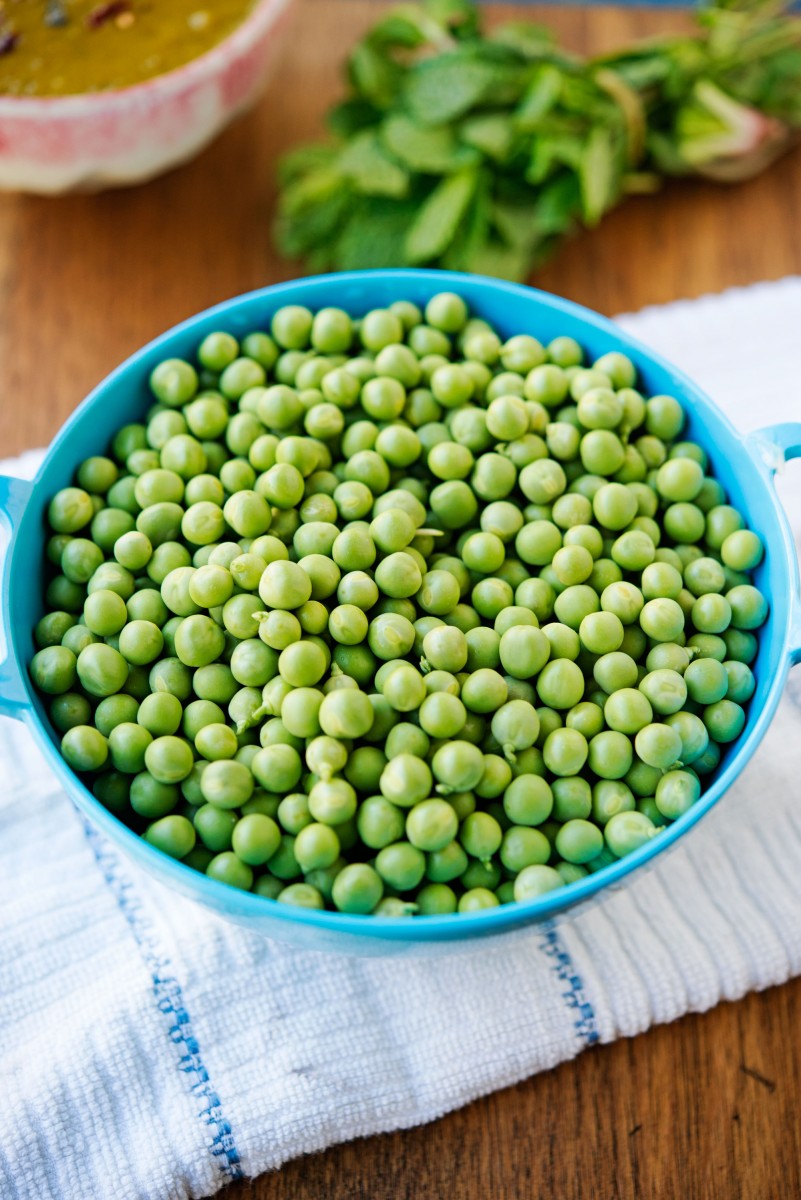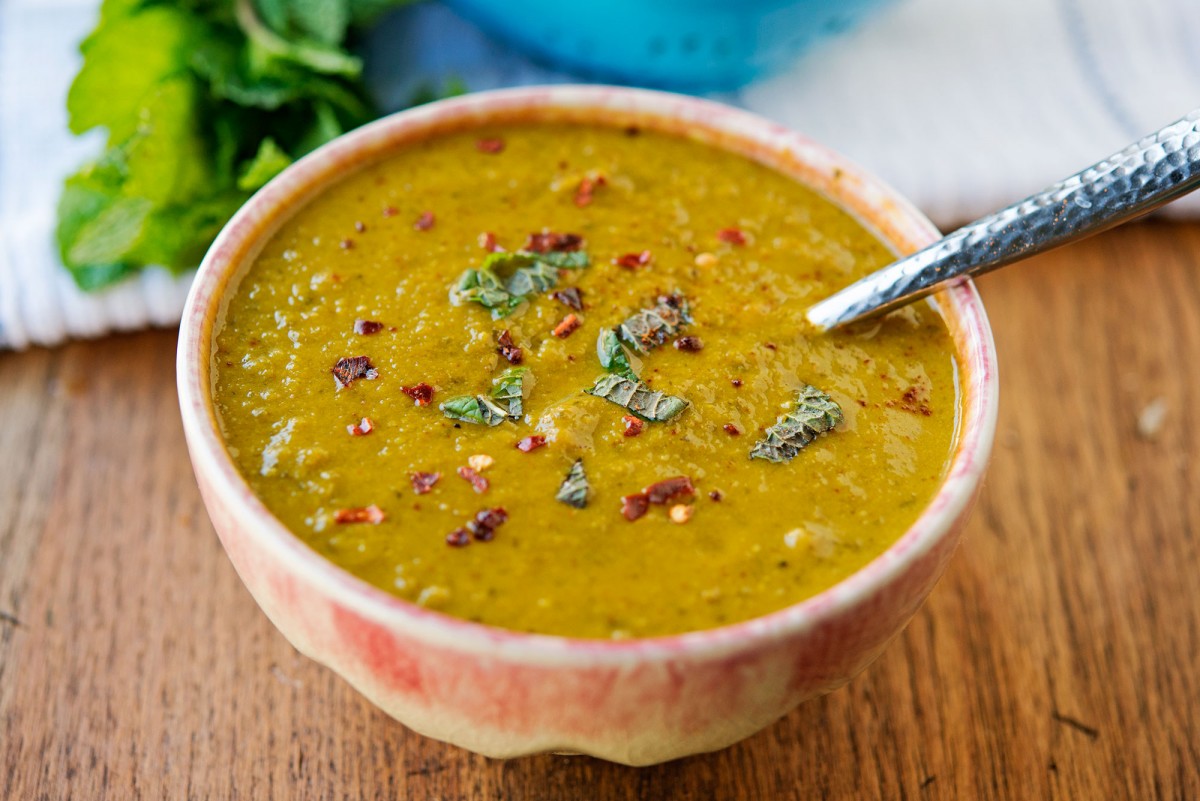 Stay tuned for another pea-y dish coming later this week that we really think we'll make your heart happy and your spirits high. Happy Monday you guys!
[addtoany]
Yum