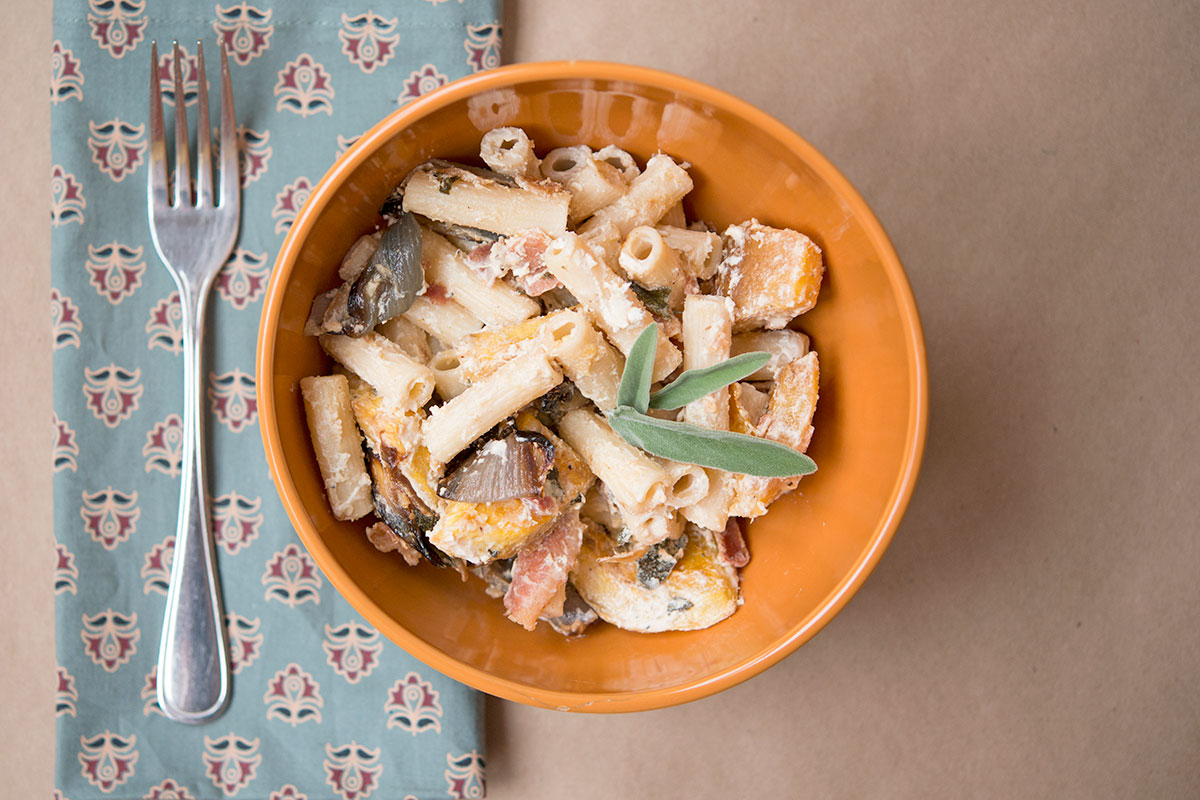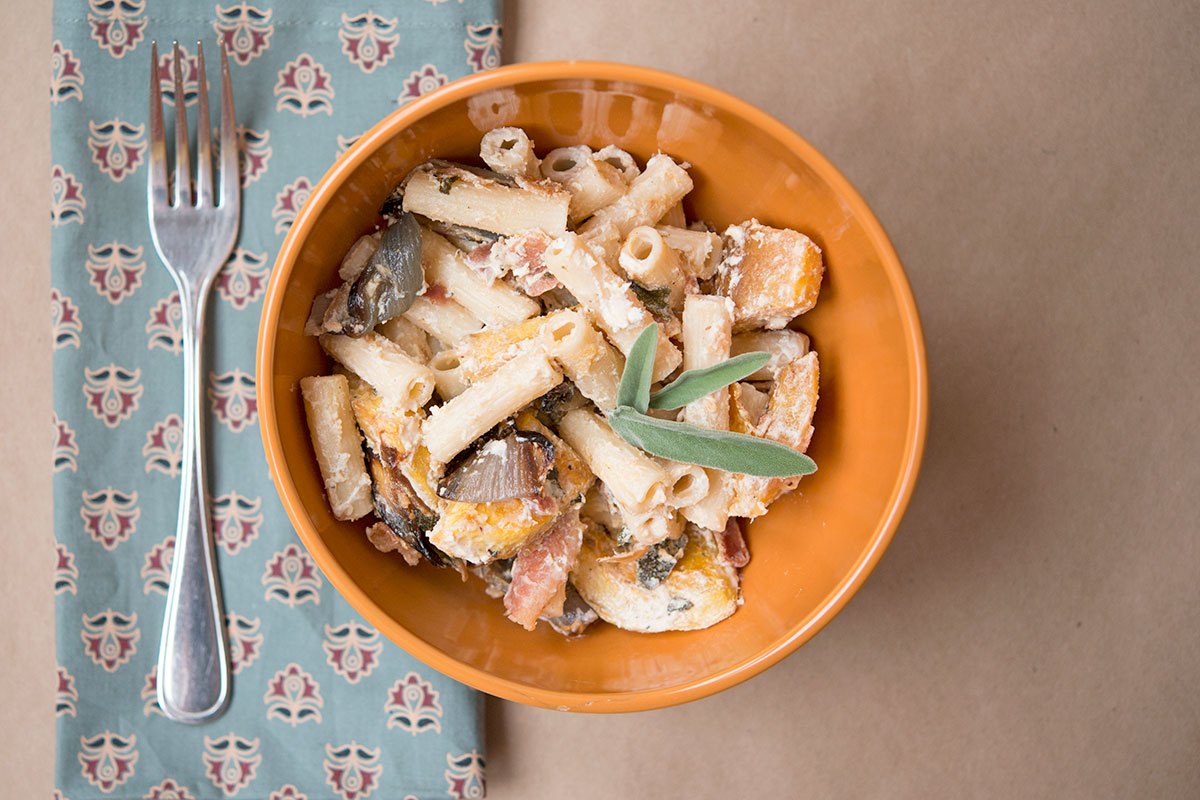 Personally, I have never cooked with pumpkin before, so when I got one in my CSA, I knew I had to rise to the challenge.  I'm not much for pumpkin flavored baked goods, so I knew I wanted to find a savory recipe for my first pumpkin.
Martha Stewart's recipe for pasta with roasted pumpkin and goat cheese caught my eye.   As always when I am cooking with a new ingredient, I was slightly intimidated, but it turned out there was no need to be.  The pumpkin peeled easily and the flesh was so thin that it was easy to cut.  I frequently cook with spaghetti squash which has thicker flesh making it much more difficult to cut and work with, so the thin flesh of the pumpkin was a welcome surprise.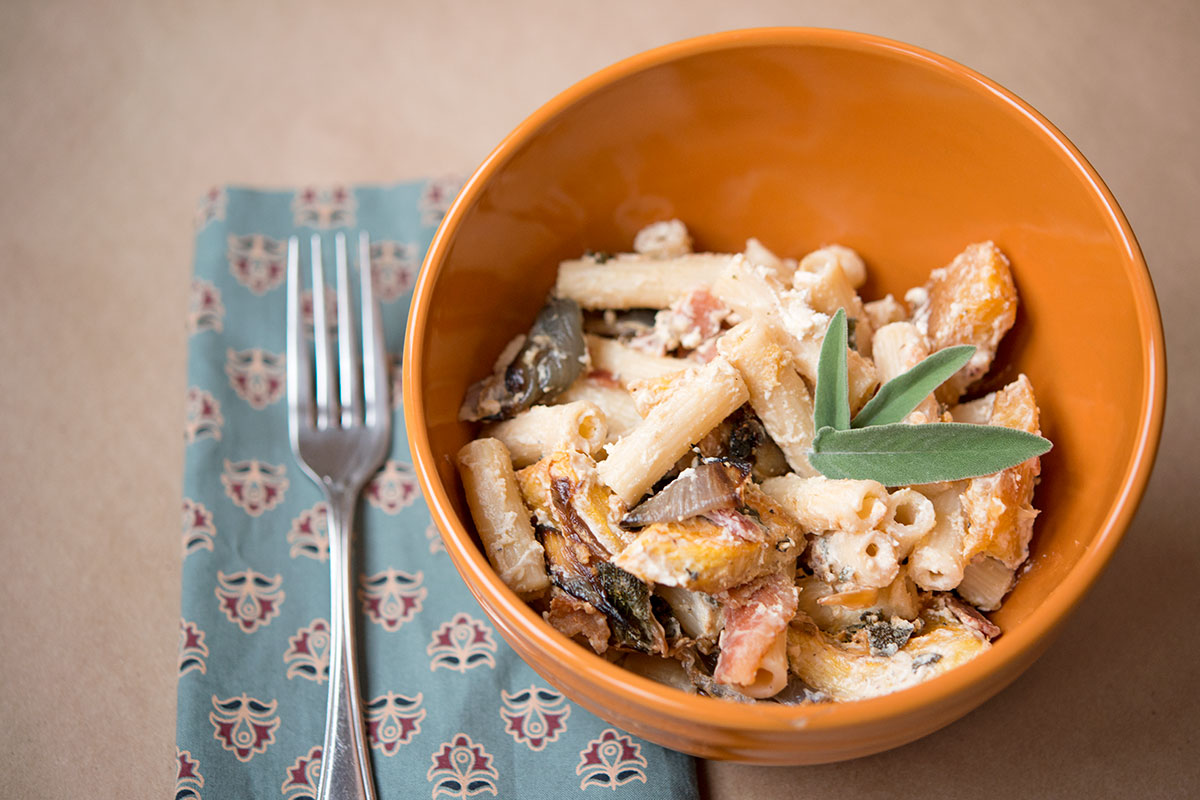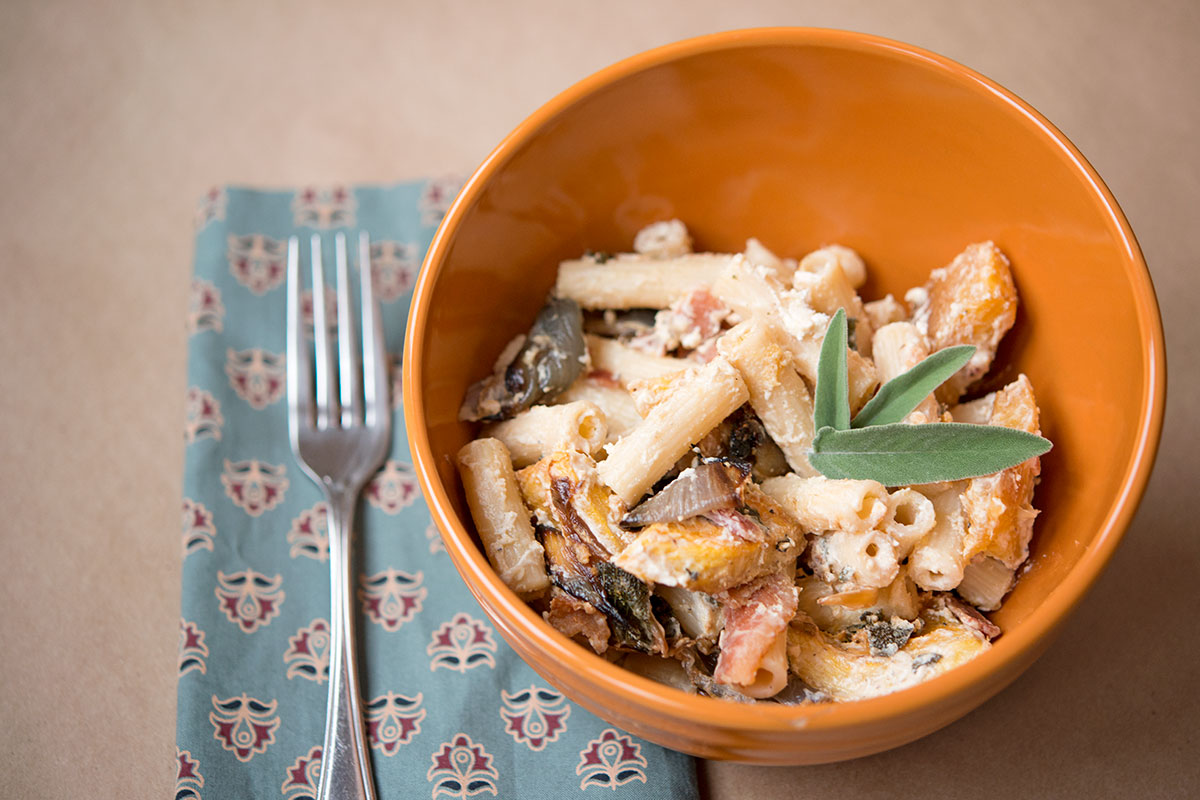 I ended up roasting the pumpkin, shallots, and sage the night before and then I heated them up in a skillet while the pasta was cooking.  I added crumbled bacon for some added punch (and protein).
I would recommend cutting the pumpkin into 1" chunks instead of the 2" chunks that the recipe calls for.  The larger chunks may make it easier for roasting, but more difficult for eating.  This recipe could also be easily made with a butternut squash if you don't happen to have a pumpkin on hand.
This is definitely a new favorite that combines complementary flavors for a hearty meal.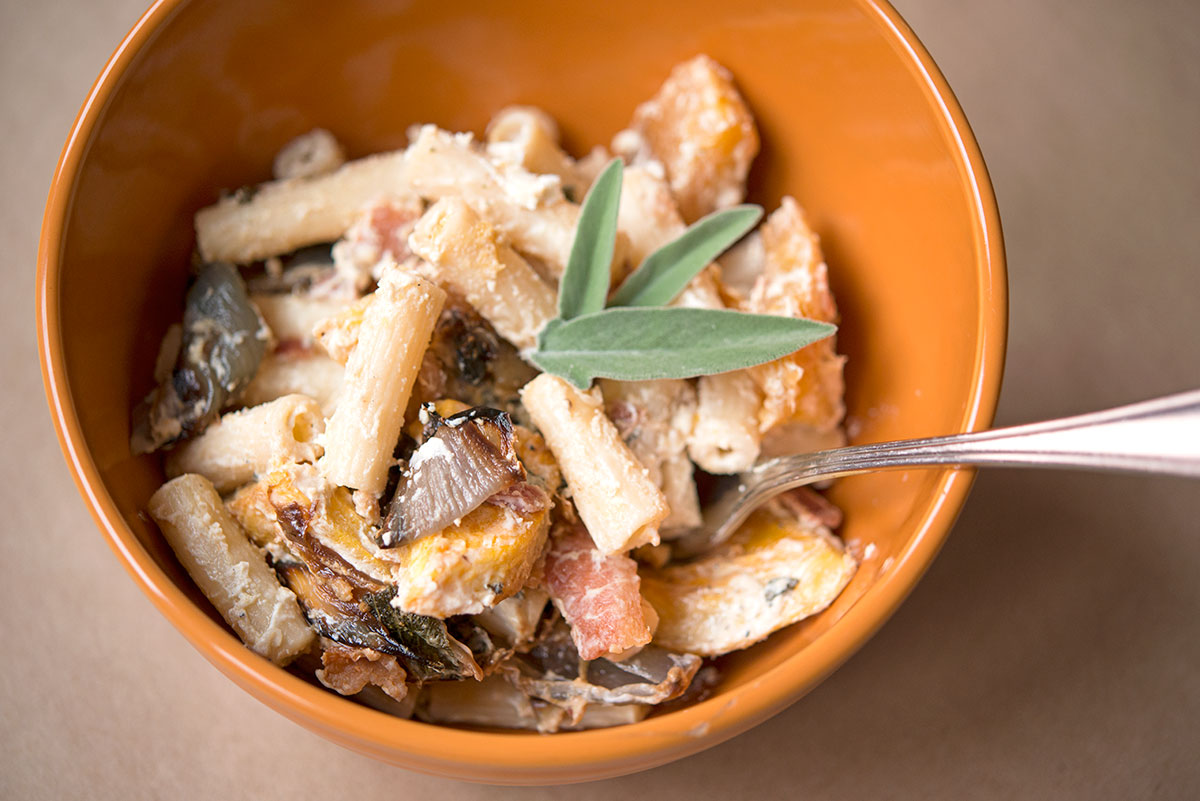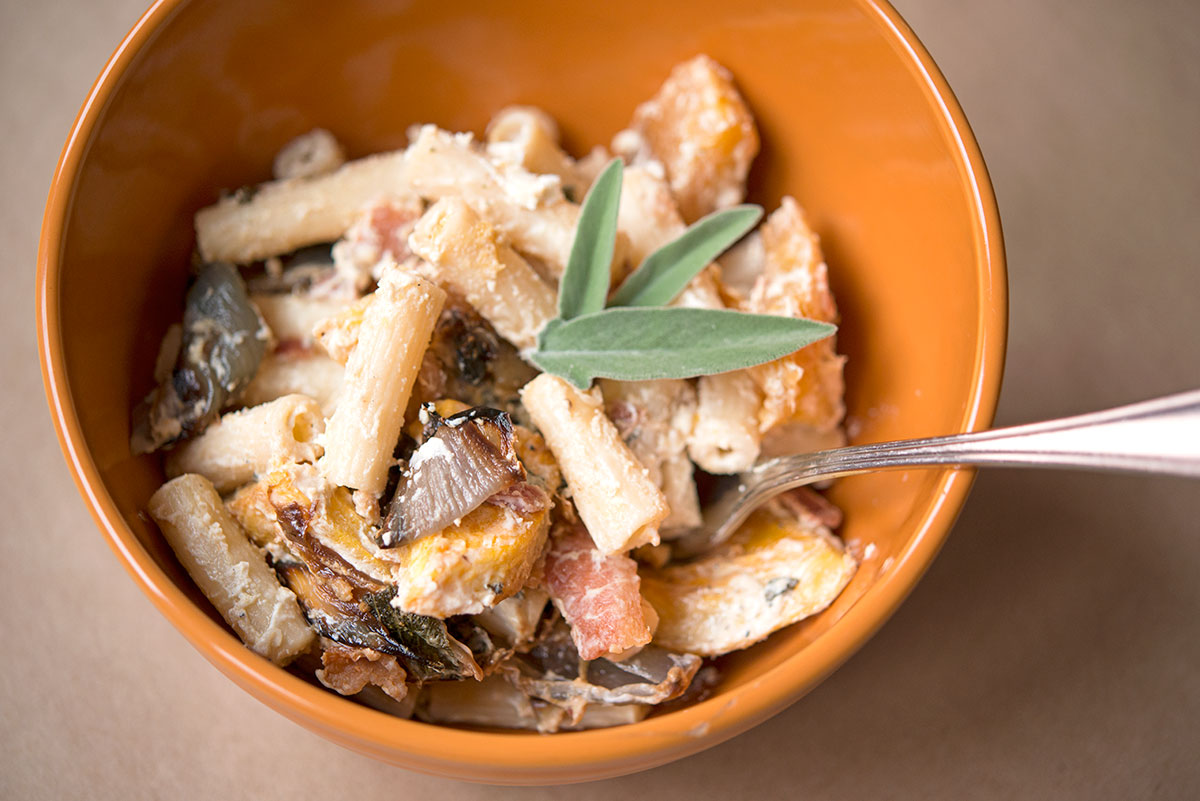 What are some of your favorite fall meals?
[addtoany]
Yum