Considering my obsession with feeding people, I'm a notoriously bad hostess. I am terrible at little things like taking someone's coat, showing them where to stash their purse, offering them a beverage, or providing hors d'oeuvres. That's why easier is always better for me when it comes to party foods, and these crostinis are so easy I actually discovered them by accident!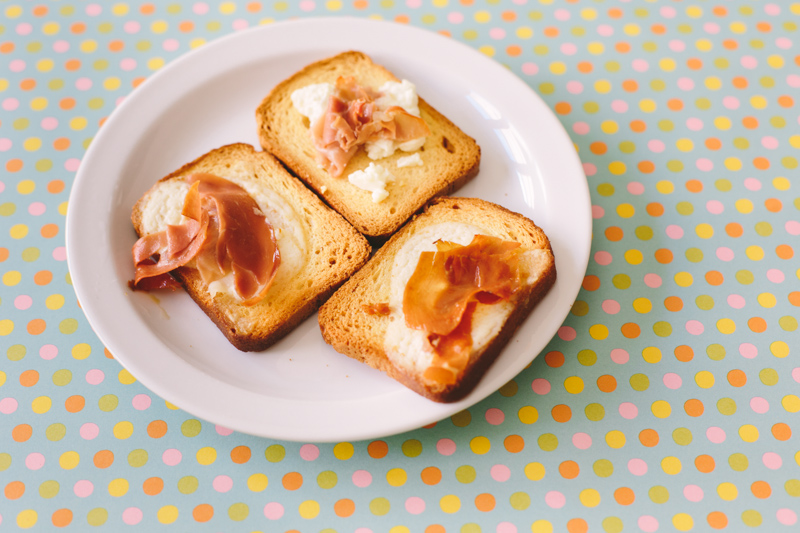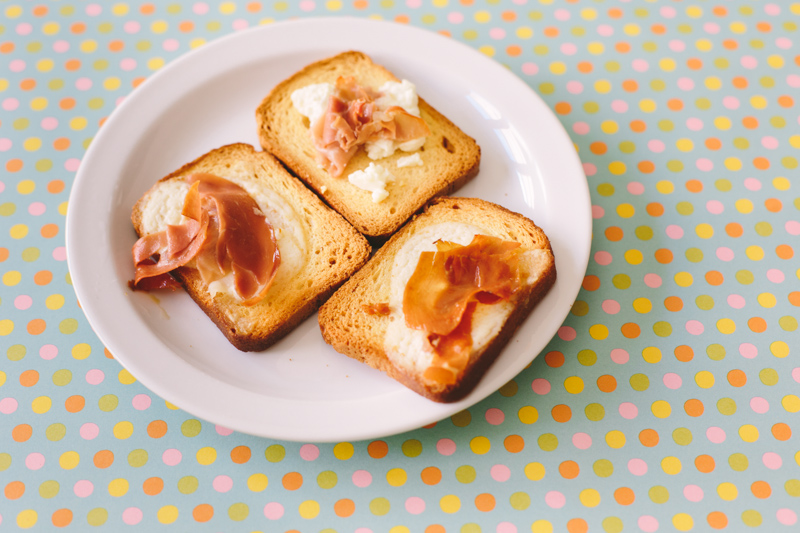 I wanted something salty and crisp to go with my pea soup, so I bought a few supplies – brioche toast, goat cheese, mascarpone, and prosciutto – and made these easy crostinis in about 20 minutes.
Arrange some brioche toasts on a baking sheet and preheat your oven to 375 degrees. Spread a generous teaspoon of goat cheese or mascarpone on each toast, then chop some prosciutto into quarter size pieces and pan fry in a small amount of olive oil until they just begin to turn crispy and brown. Sprinkle a few pieces of prosciutto on each toast and bake for 10-15 minutes until the cheese begins to melt. Serve warm for guests as individual snacks or as a side for soup!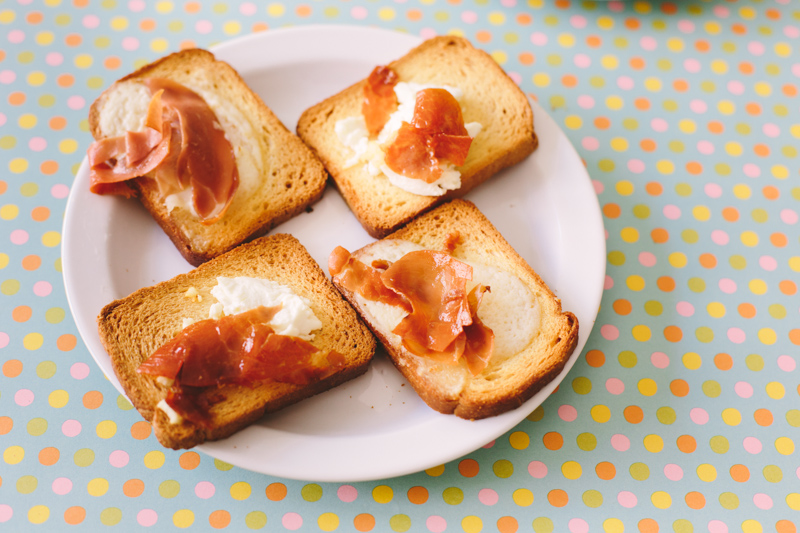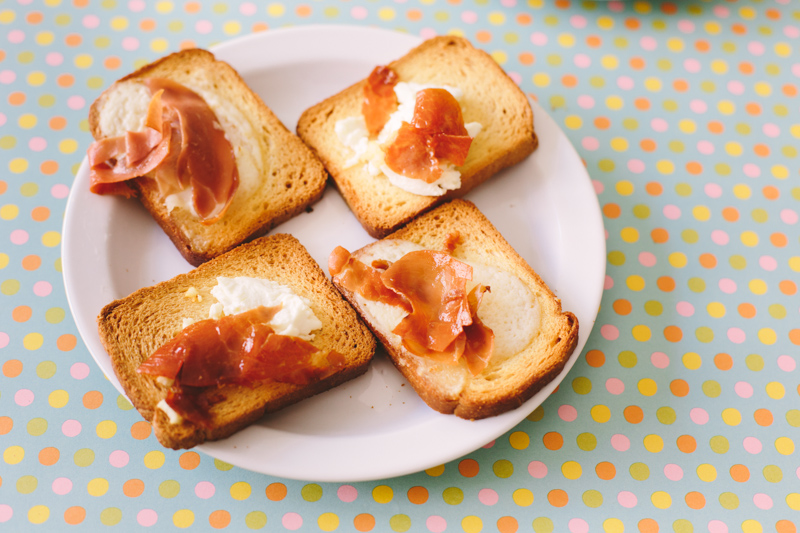 Here's a tip! These are great with goat cheese as a small bite or appetizer, but use the mascarpone if you want to serve these as a side for soup. I promise you won't regret it.
[addtoany]
Yum