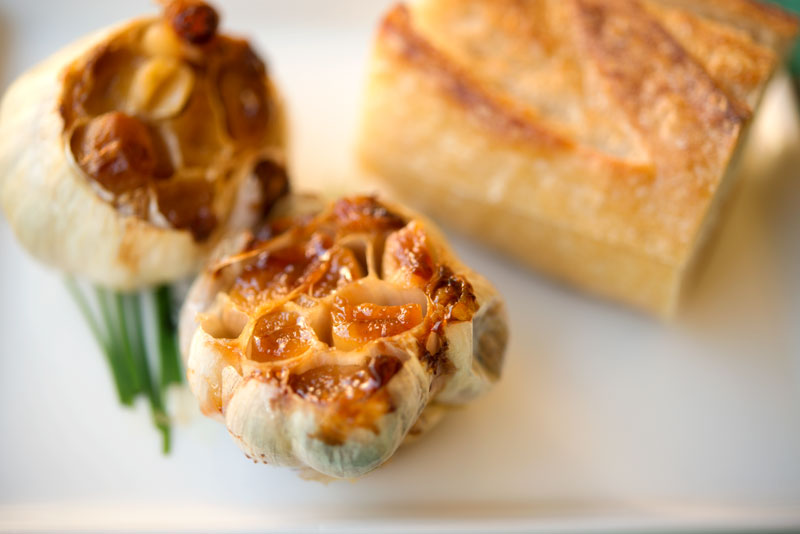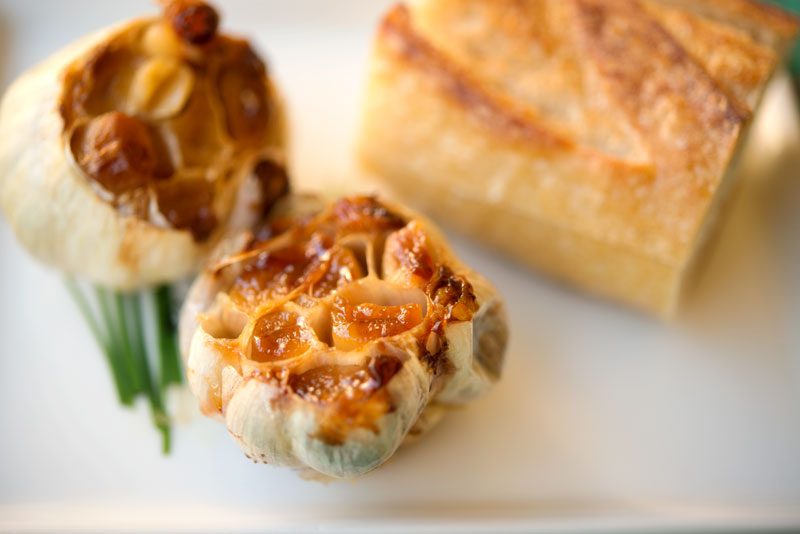 Garlic, My Soul is very excited because April is National Garlic Month. As you may or may not know, we love garlic, and we were excited that a whole month is dedicated to one of our top ingredients.
Garlic is a great ingredient for a million and one reasons; it tastes wonderful, of course, but it's also great FOR you – it helps you absorb iron, it helps lower cholesterol, can help reduce inflammation, lowers blood pressure, has antibacterial properties….the list goes on. Find more information about garlic and its benefits here.
In its honor, we roasted up some garlic to spread on bread. Roasting garlic is super easy and it is delicious, too. Here's what you do.
First, lop off the top of the head.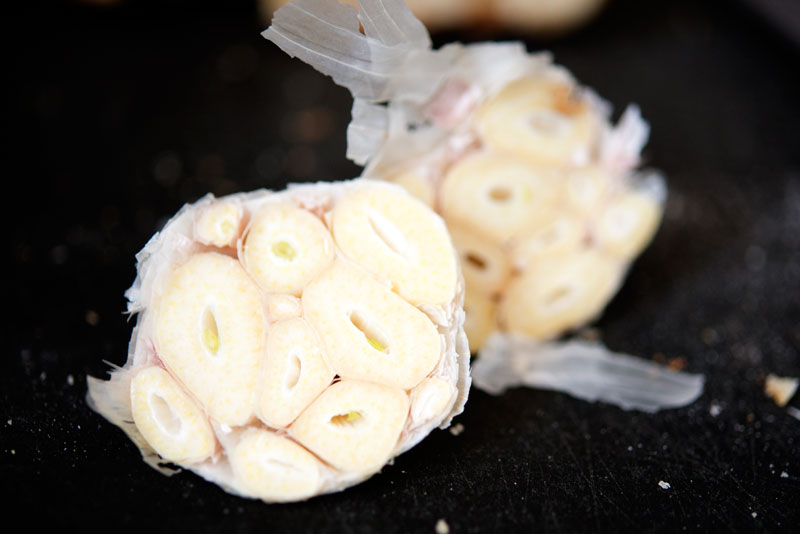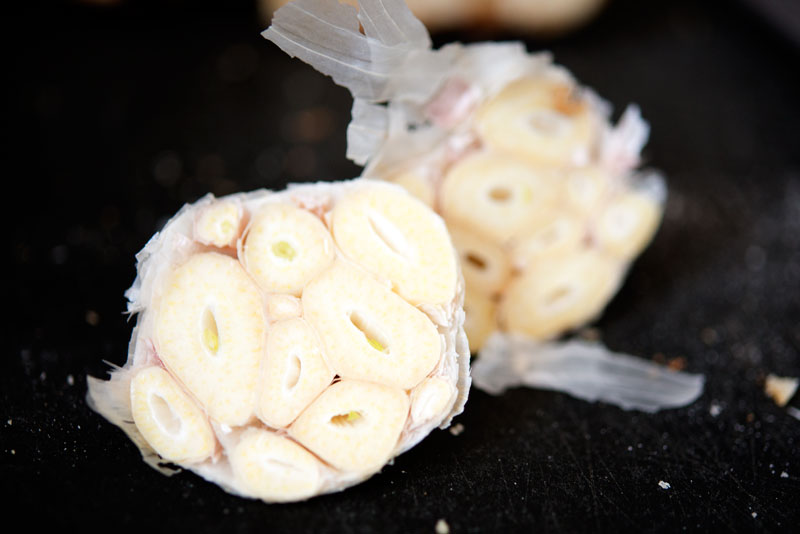 Now, you can either a) wrap your garlic in tinfoil, or b) use a garlic baker.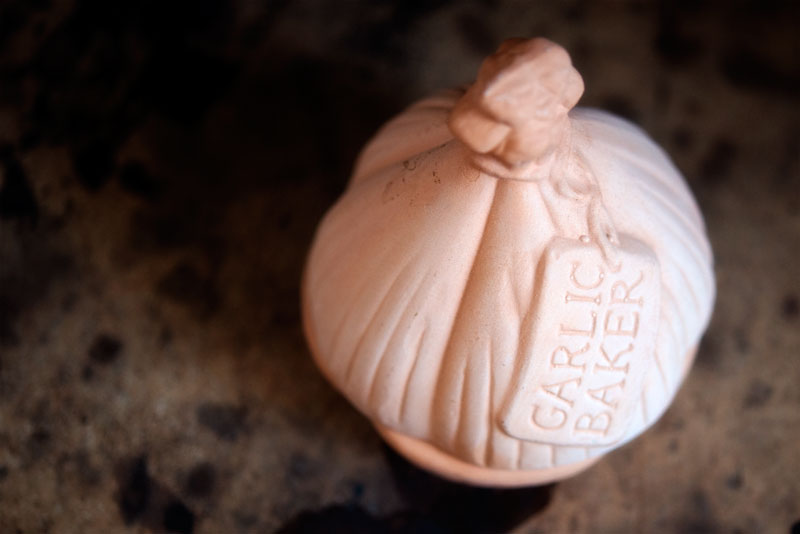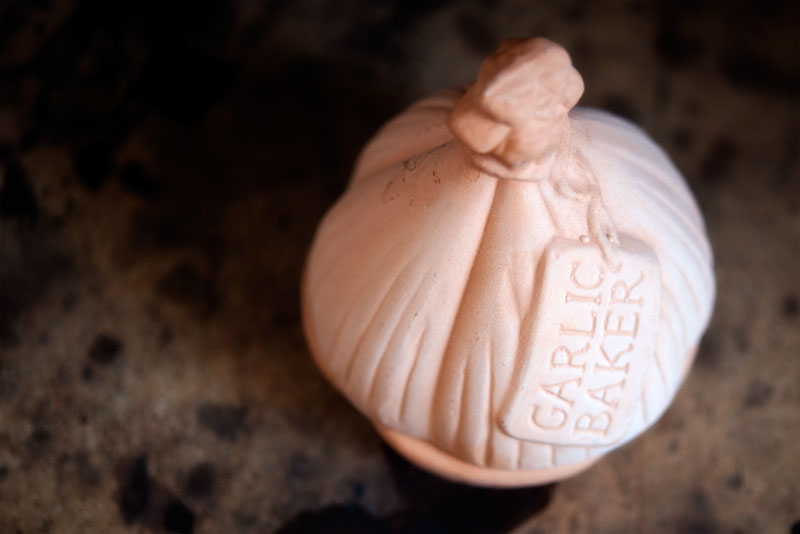 I got this one at the Treasure Mart in Ann Arbor, Michigan, with my mom for like 2 dollars. You can get them online too, but tinfoil really works, too. Just depends on how often you're going to be baking garlic!
So now you're going to be baking your garlic head with a little bit of olive oil, at 400 degrees for about 30-45 minutes. Check it at the 30 minute mark – it should be translucent and should cut easy (like slightly melted butter!)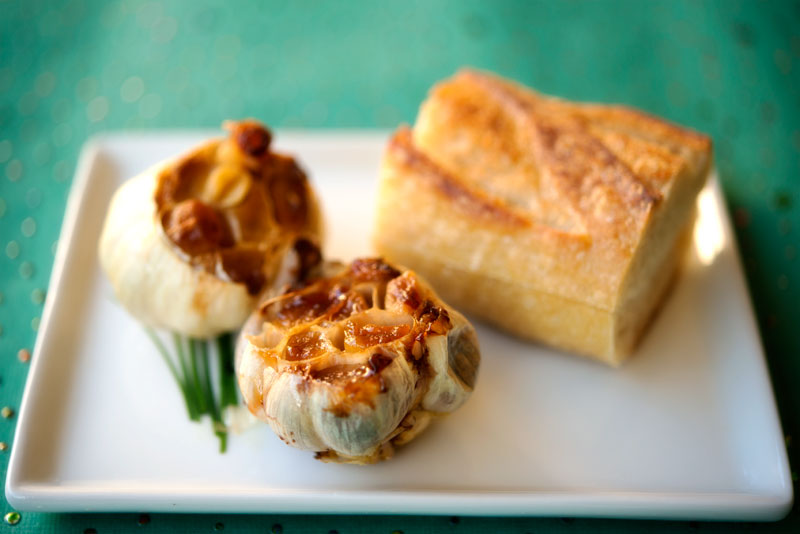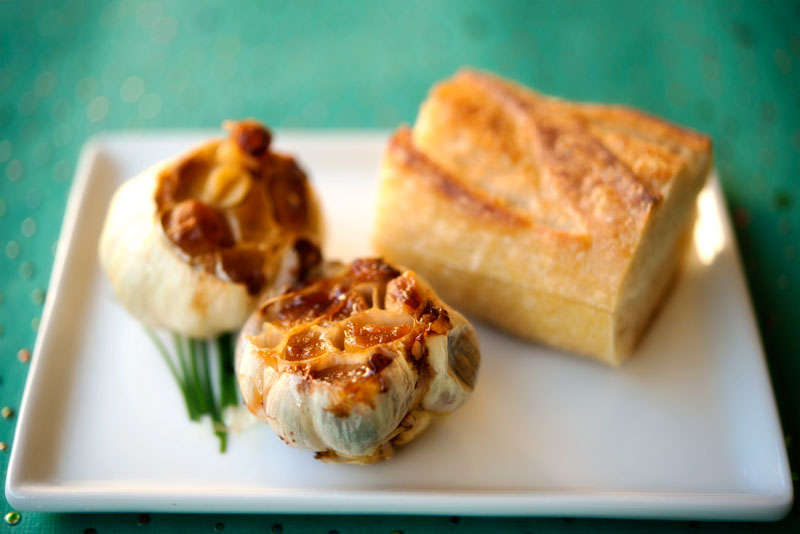 When your garlic is done, it'll look like this – caramelized, and perfect. The individual cloves will slide right out of their casings, making it easy to pull one out and spread it all over your bread. We'd recommend toasting your bread, first.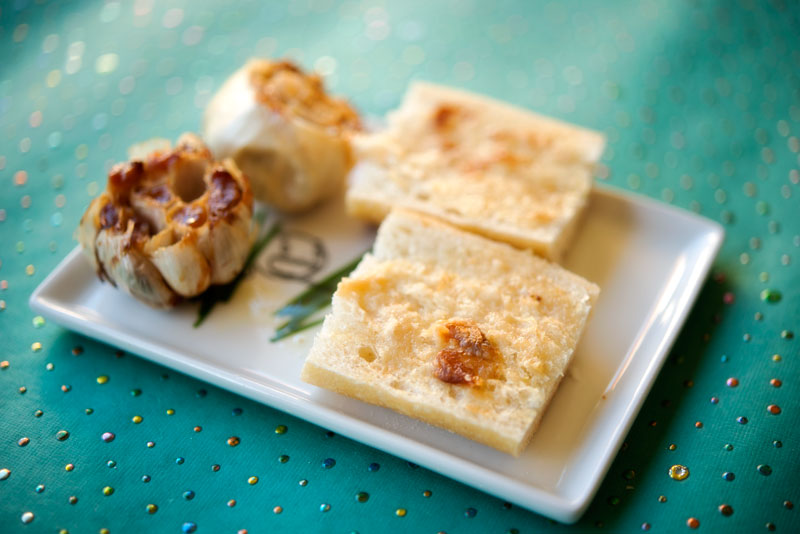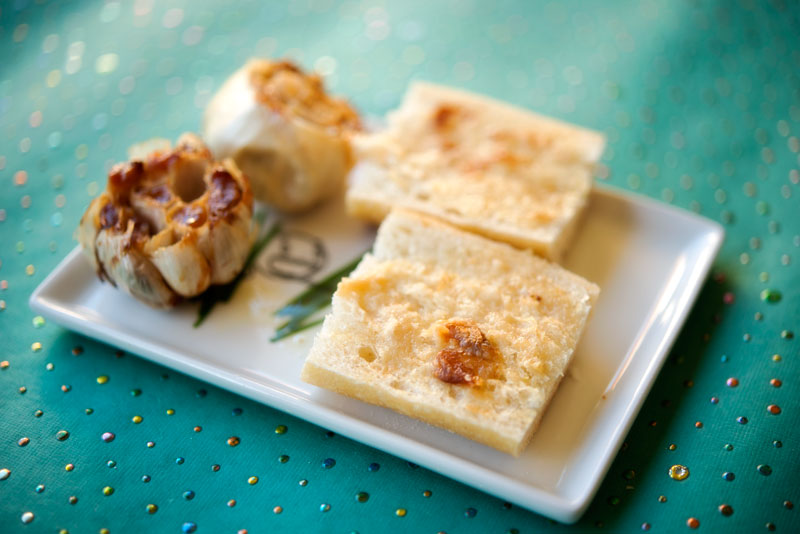 Rub it all over your bread – I used about three or four cloves per piece, which was great. You'll definitely have garlic breath, but OH BOY it'll be worth it. Happy Garlic Month, I hope you enjoy it as much as we are!
[addtoany]
Yum