This past weekend, Nikki and her husband Jon came to visit, and requested that we make ravioli while they were here. We also had a million other things to do, but managed to squeeze it in between the hot dogs, walks, hikes, and pizza.
I apologize in advance, because I went into food blogging mode and managed to get exactly zero photos of us working — no lovely photos of my sister and brother-in-law's faces!
Here's the recipe we used, from the North End Cookbook:
Dough:
6 cups unsifted flour
1 tsp salt
3 eggs
3/4 cup boiling hot water
Ravioli filling:
2 pounds ricotta
3 medium eggs (I used large)
2 additional egg yolks
1 garlic clove, pressed
1/2 cup chopped fresh parsley
1/2 cup chopped spinach (we decided to add this to recipe)
salt and pepper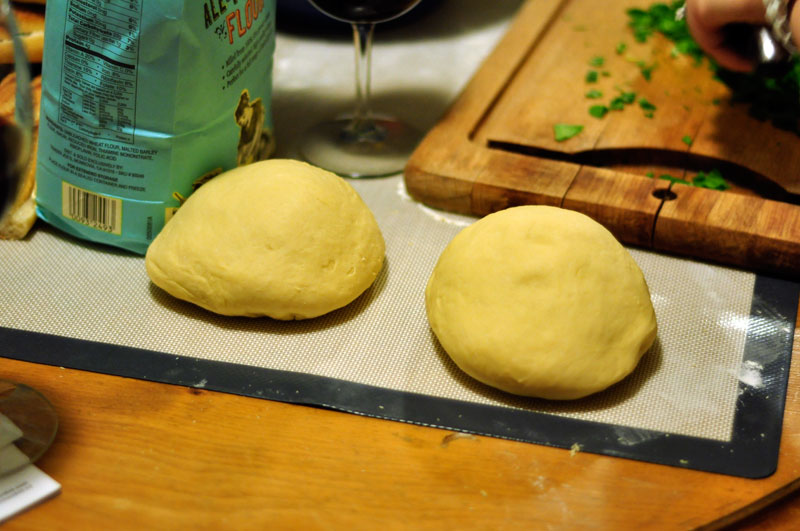 This is the dough. The cookbook says it's enough for 5-6 dozen, but this is wrong – we stopped counting at 12 dozen. And we ran out of filling. I'm not sure what size ravioli maker it's expecting us to use, but the point is it made a lot.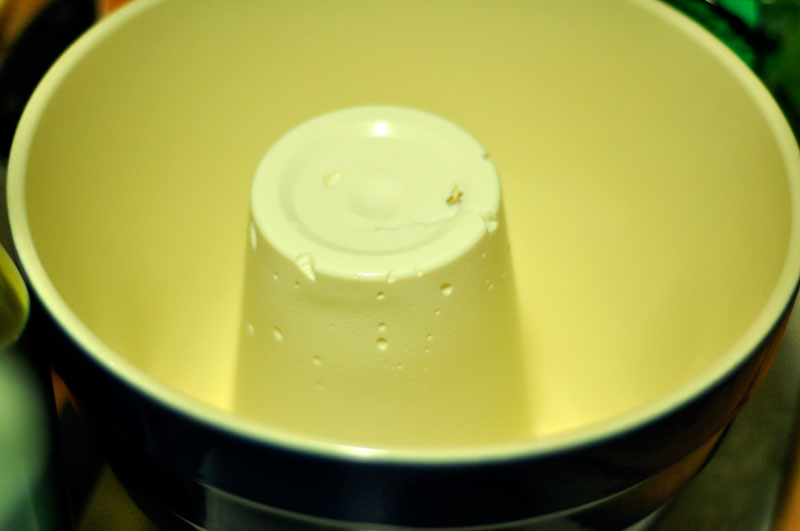 For the filling, you start with ricotta.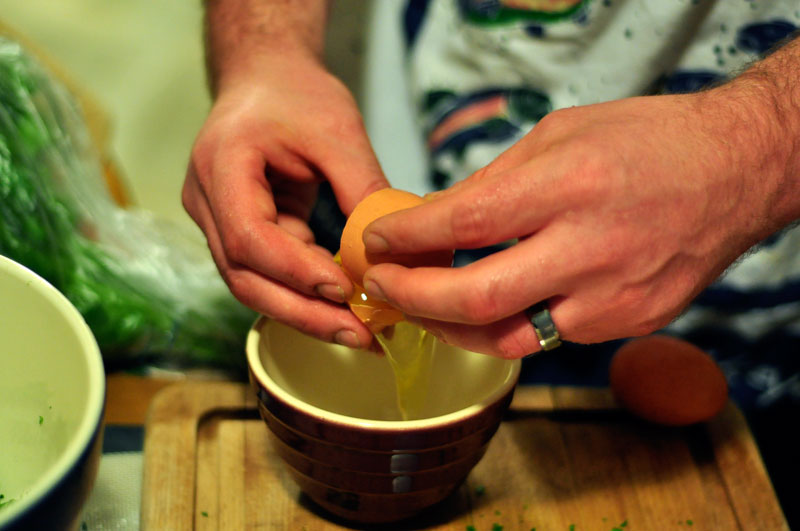 Jon got tasked with separating the eggs.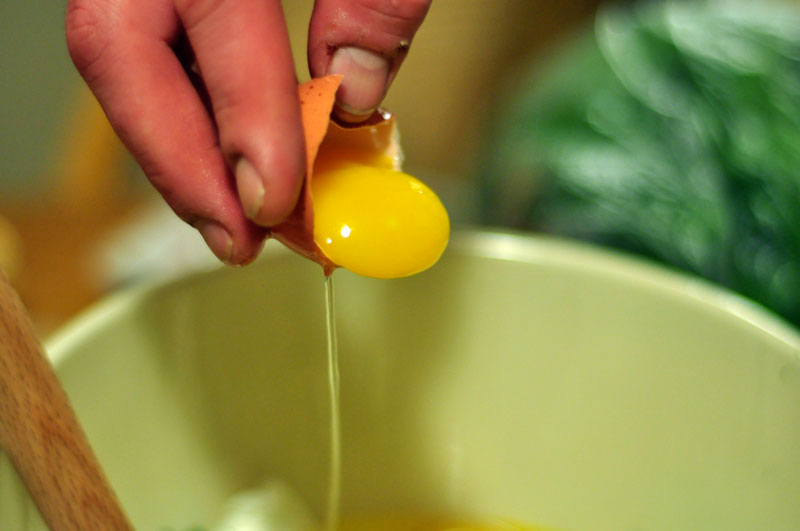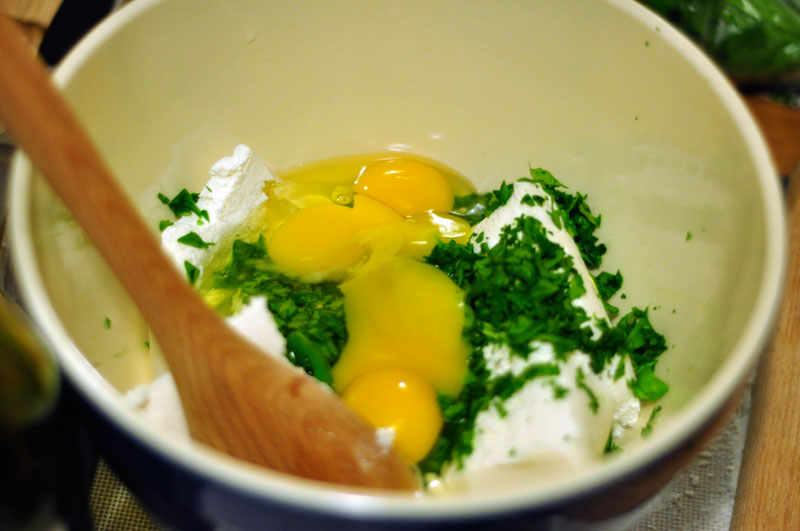 You add your eggs, and your chopped parsley and spinach and your garlic.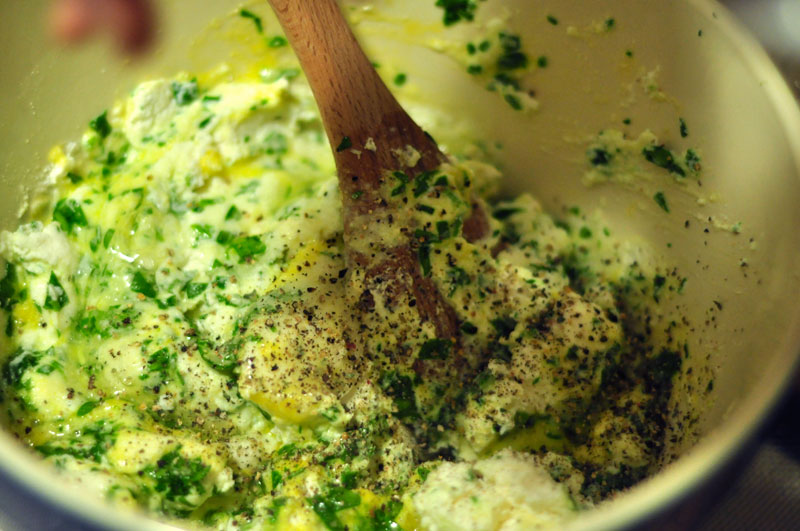 And some salt and pepper.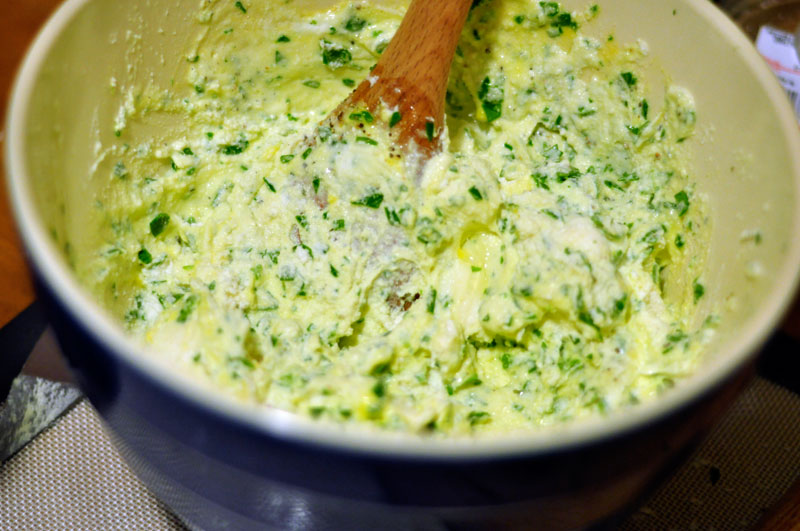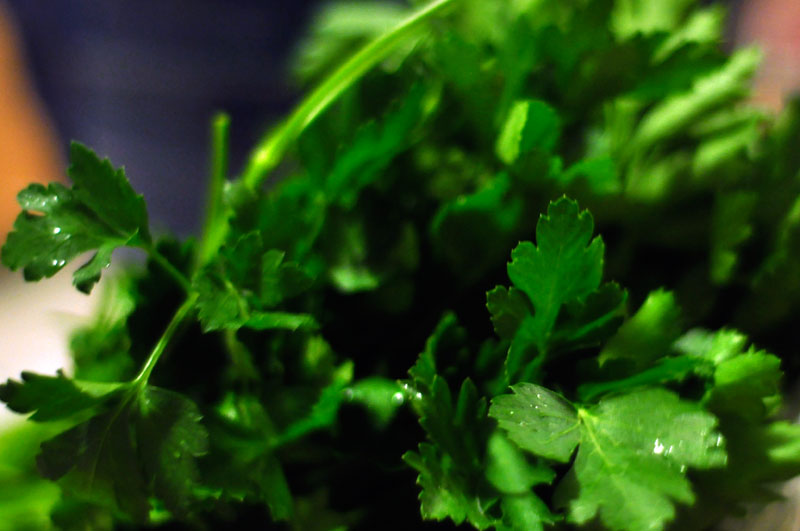 Look at that beautiful, vibrant parsley. I love it. Why can't cilantro be more like parsley? The world will never know.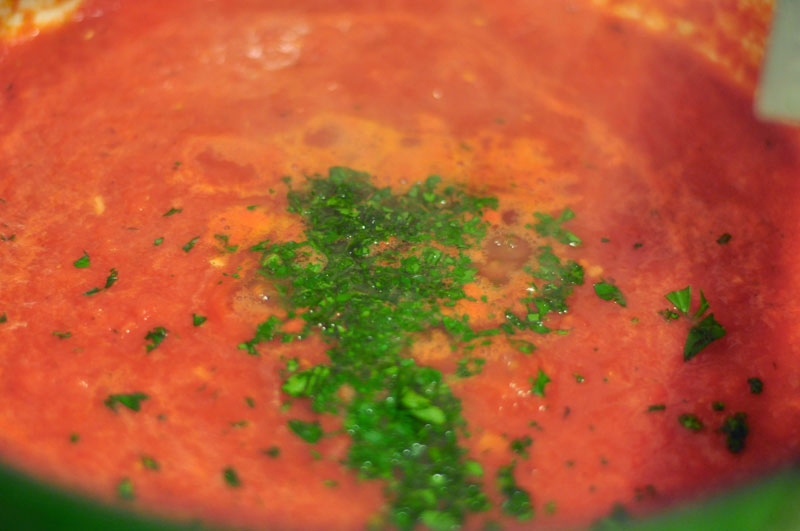 Here's the delicious sauce that Jon made, with Nikki's advice on garlic. I love a family affair!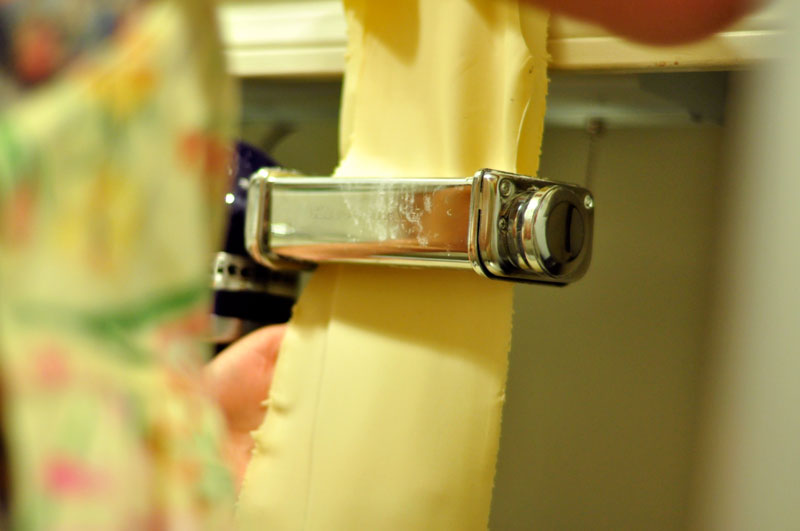 Now it was time to roll the dough, after letting it rest for about 30 minutes. That's Becca, who came over to be an honorary family member.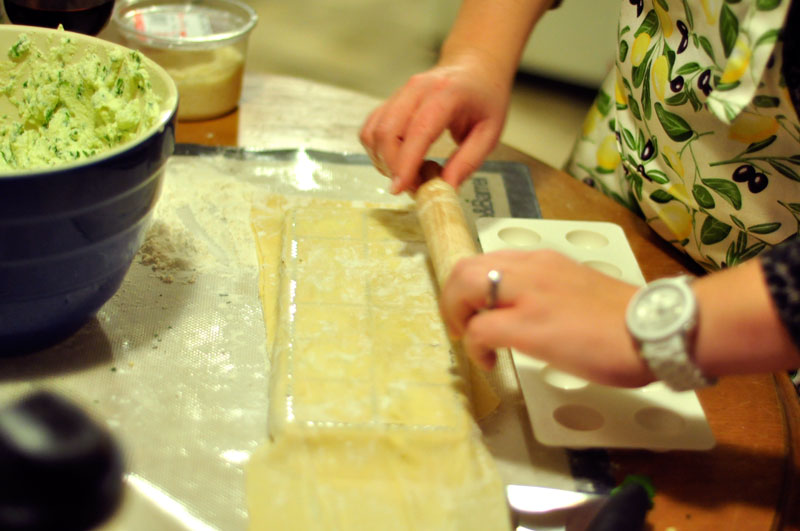 After filling all the ravs, you have to cover them up, and seal 'em!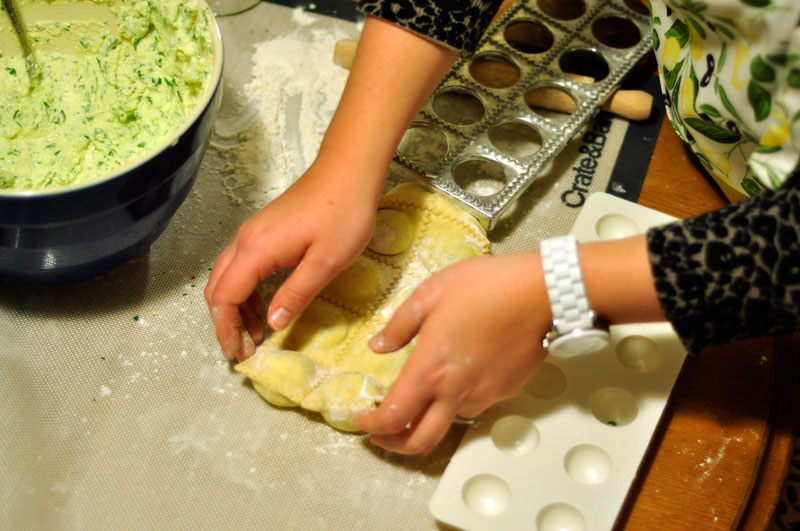 Nikki was a daredevil, and filled them way more than we had in the past – this made for very delicious ravioli.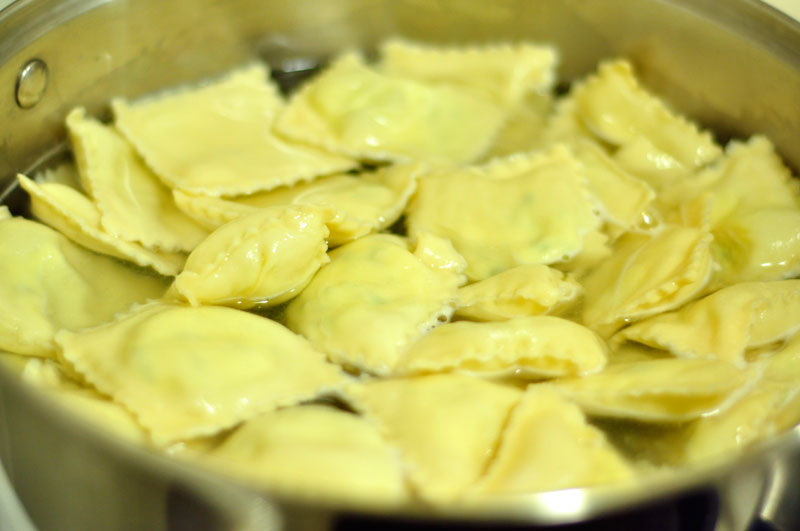 Here they are, boiling in the water – they only needed a minute or two, maybe three, because they were fresh!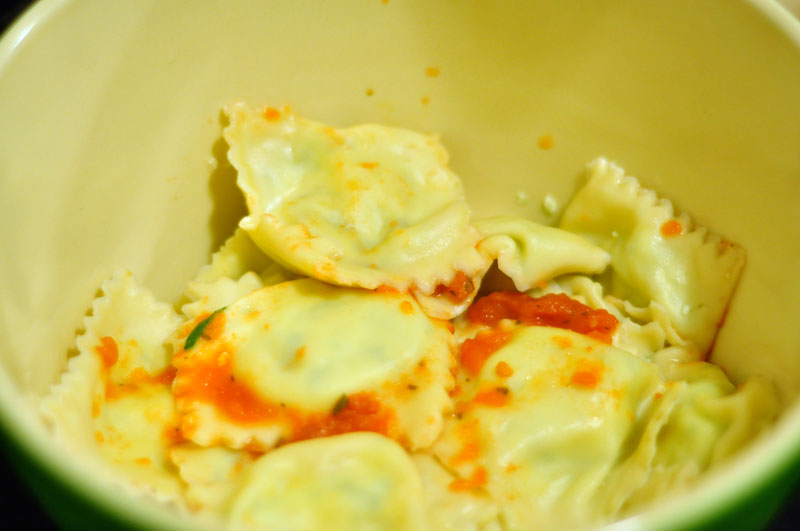 Becca and Jeff also made garlic bread, but somehow that did not manage to get adequately photographed, as we ate it up as we went. There's always next time for an excuse to make garlic bread!
Overall, this still took us a few hours to make, as it always does. We ended up with some frozen ravioli, and enough to feed four and have a few days of lunch leftovers for me! Definitely a great weekend activity.
Do you ever make your own pasta? How do you do it?
Yum