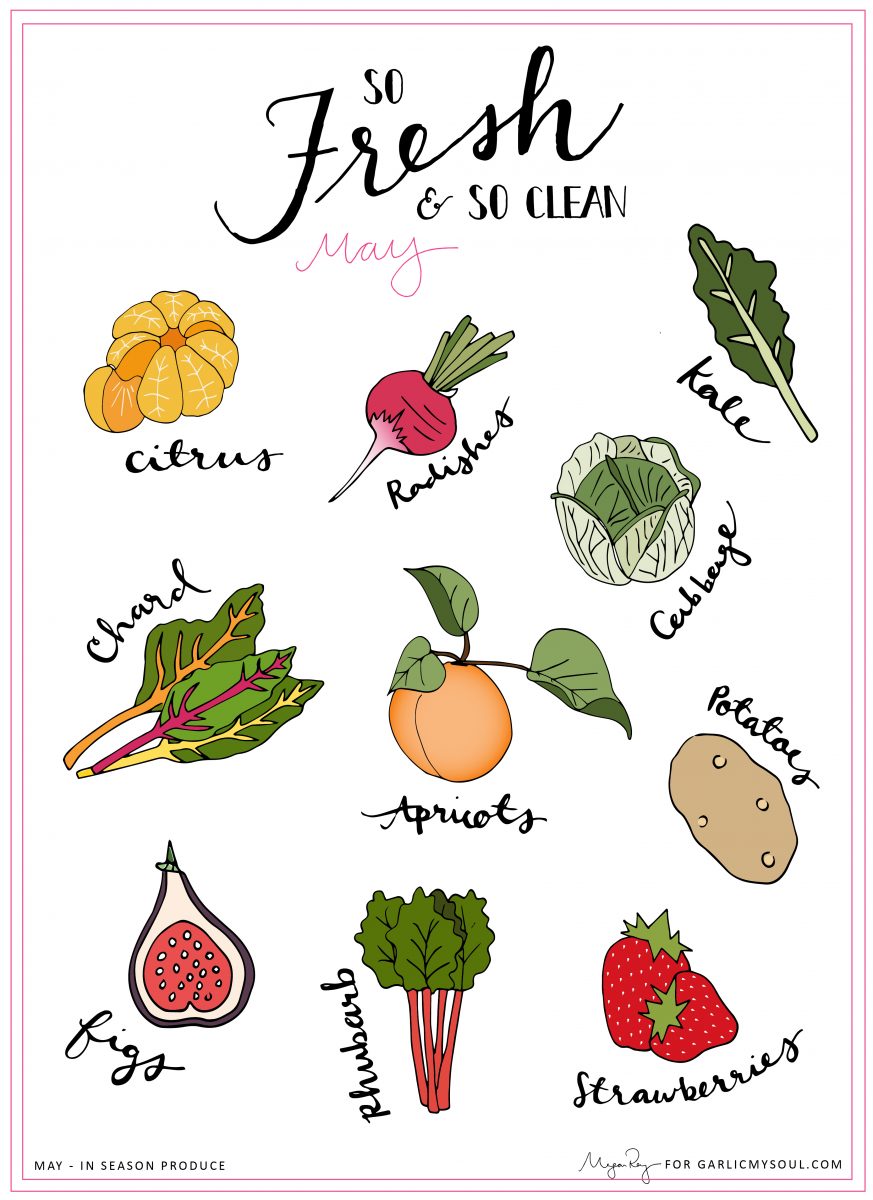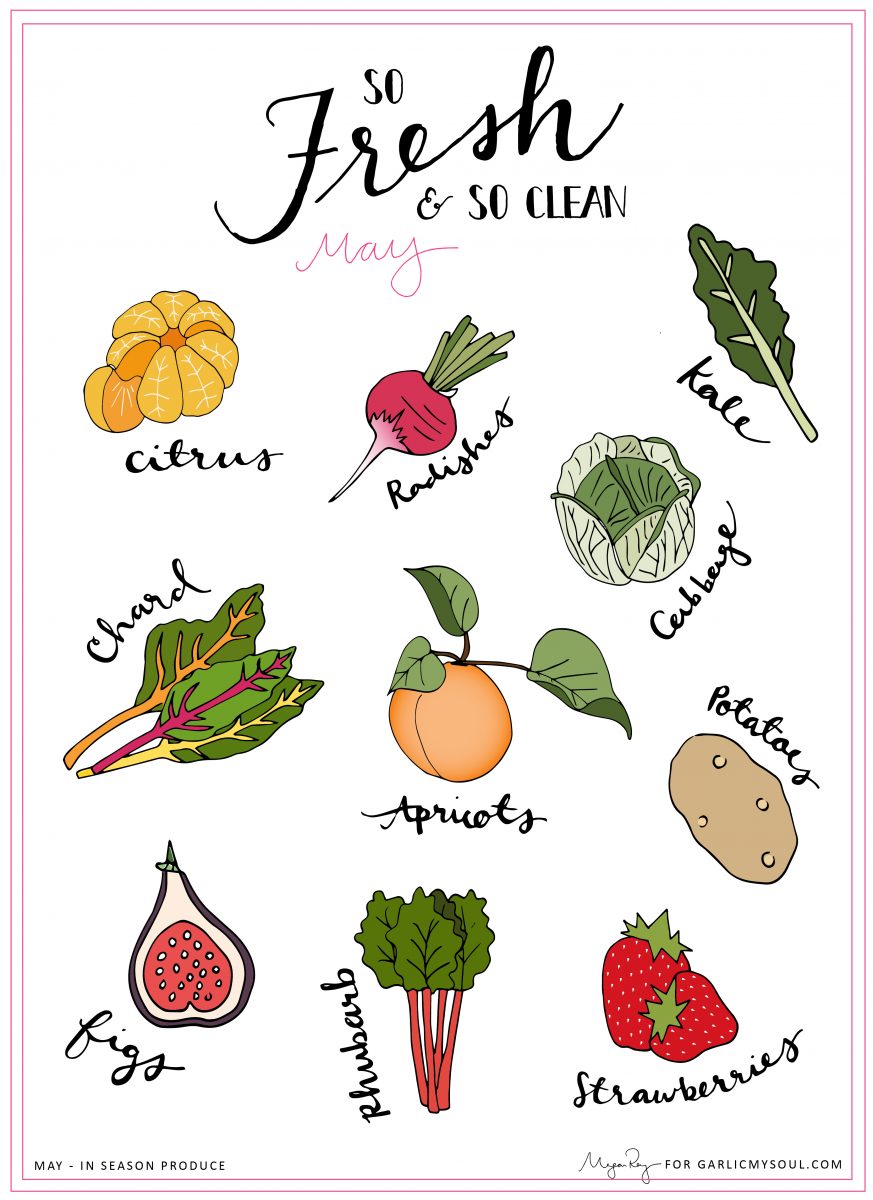 May! Fruits and Veggies are really starting to come in full force, and I couldn't be more excited. I love this time of year – the cherries are coming in, the figs are everywhere, and those radishes are crispy! Here's what's coming in:
Apricots
Cabbage
Chard
Citrus
Figs
Kale
Potatoes
Radishes
Rhubarb
Strawberries
And of course, I wouldn't leave you hanging with no recipes, so below check out some of my fave recipes with the above ingredients!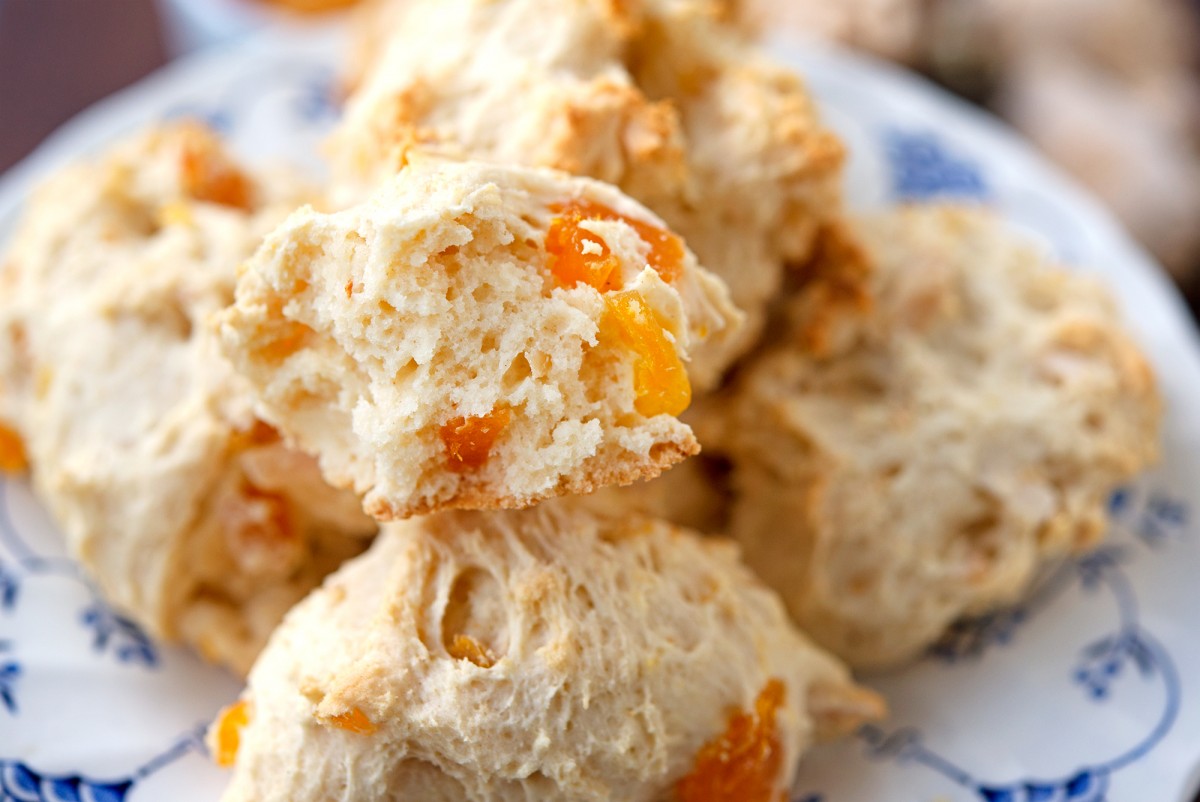 First up, apricots. I love this stone fruit fresh or dried, and it's a great snack for the car or on the go – or to fulfill your sweet tooth when you're trying to avoid too much candy. These Apricot Almond Scones are the perfect way to enjoy this little hero.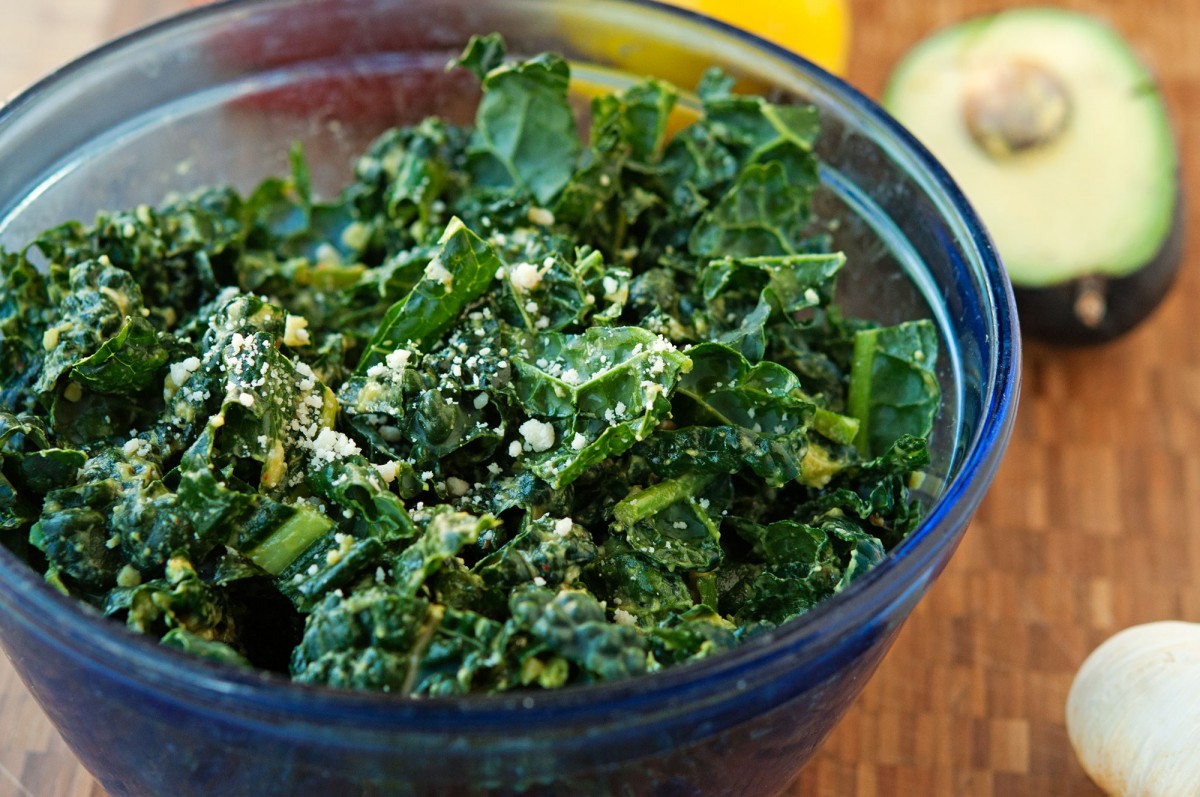 Kale time is all the time. Now that California avocados are abounding and kale is in full force, I suggest you make Ana's Kale Salad immediately – and maybe go crazy throw in some strawberries!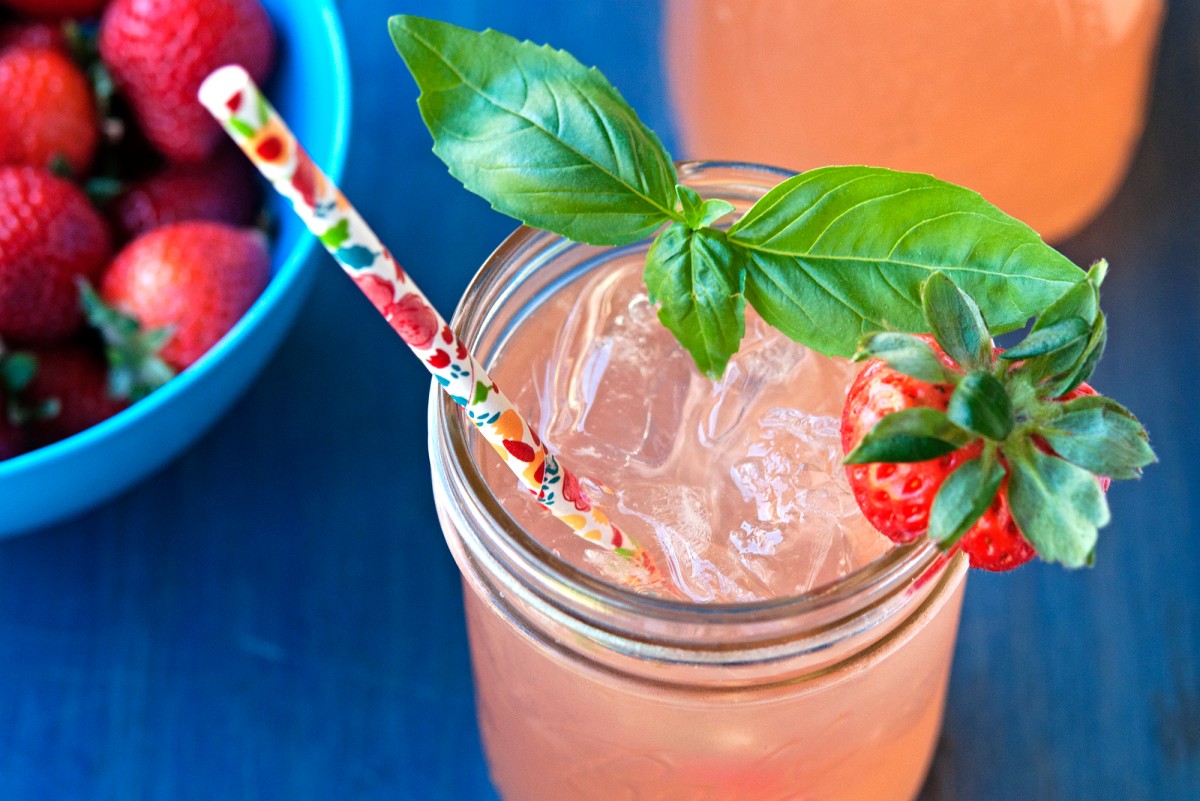 Strawberries are here for the summer, and they like a party. Don't let them down – make this Strawberry Lemonade with Basil for your next gathering – or just for dinner as a fun treat.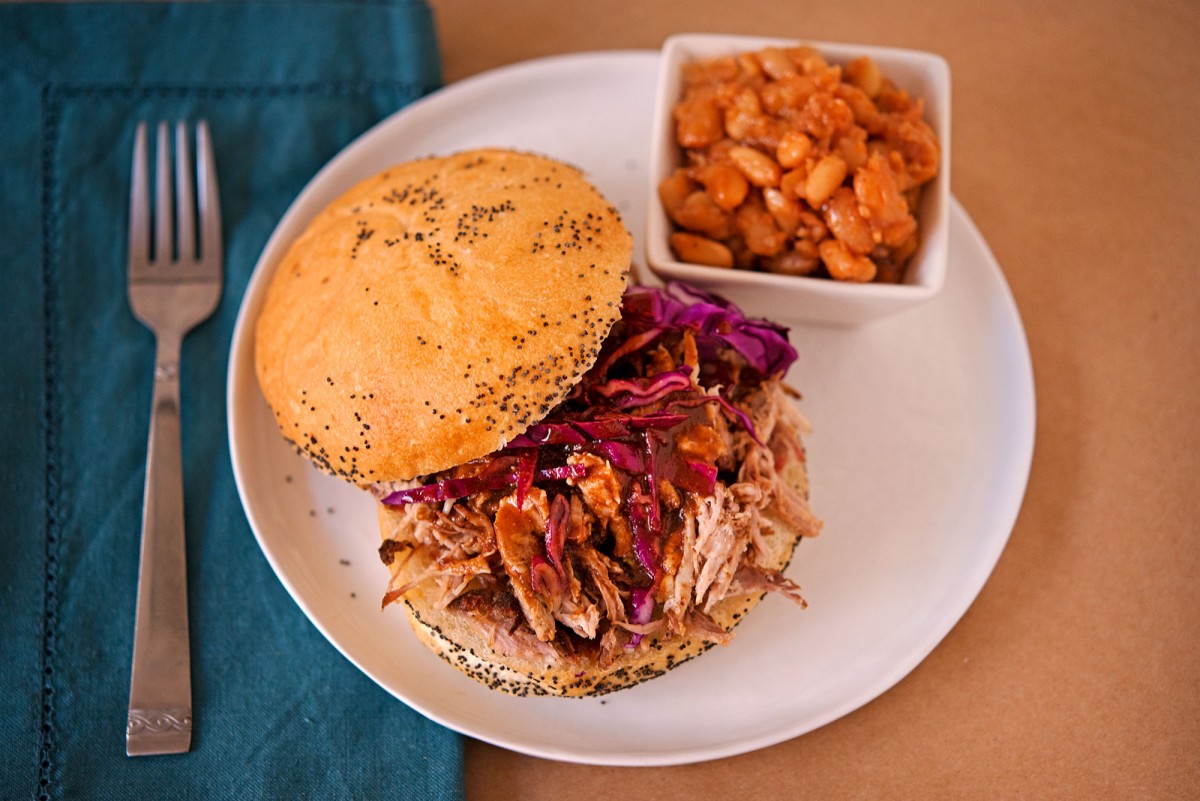 Make this Pulled Pork, then put slaw on it, and you're on your way to enjoying perfect cabbage. I also like to throw some cabbage into all my salads for any easy way to get crunch without adding too many calories. Just sayin'.

So there you go – some ideas to get you in the kitchen. Get at me with other ideas + suggestions you'd like to see for this awesome month!
[addtoany]
Yum